I spotted million girls wearing white yesterday, which have made the white color – the color of the day and if the girls continue to wear it, it may become the most popular color of this season. I wanted to inspire you so I gathered some trendy white outfits you can copy this season. Are you excited?
SEE ALSO: 14 Outstanding Combos With Ripped Jeans To Copy Right Now
From outstanding and very stylish and chic sundresses, shirts, pants and shorts, you can find any piece of cloth you want and follow this fashion trend. The outfits below are outstanding, so I recommend you to check them one by one and draw some inspiration. Feel free to copy the outfit that you like the most. Enjoy and have fun!
Simple, yet chic and stylish combo with jeans and white classy shirt

Lovely white jumpsuit matched with beige sandals and hat – perfect combo for the sunny days 
Stunning black and white combo to copy this season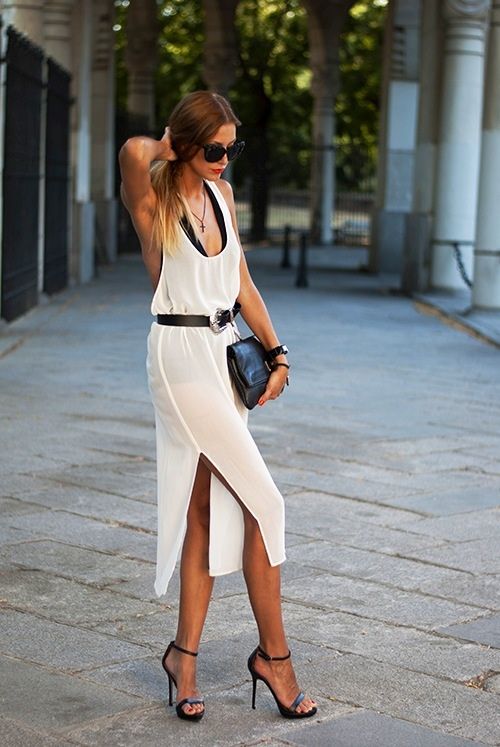 Marvelous shift lace dress – perfect for this season 

Fascinating summer combo with white textured shorts and top 
Stunning flared mini dressed to wear this summer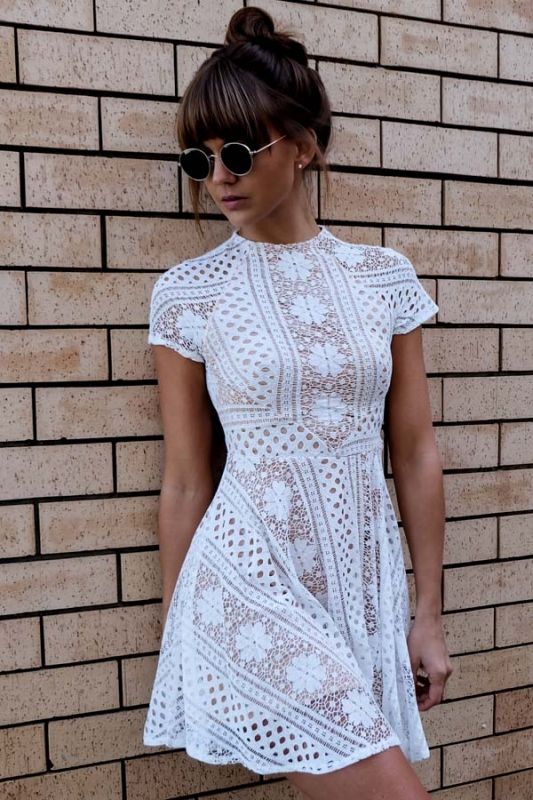 Lovely white dress with deep neckline matched with white sandals and colorful bag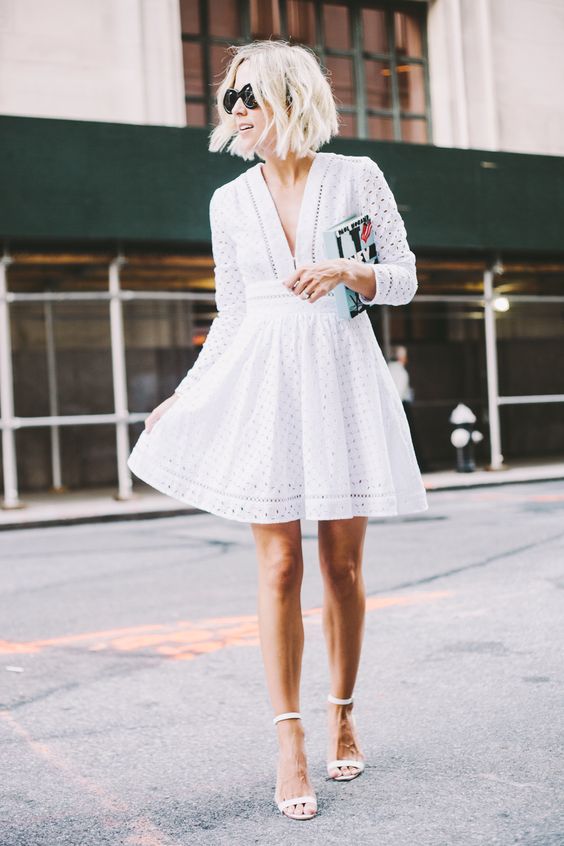 Chic combo with ripped jeans and simple top to copy right now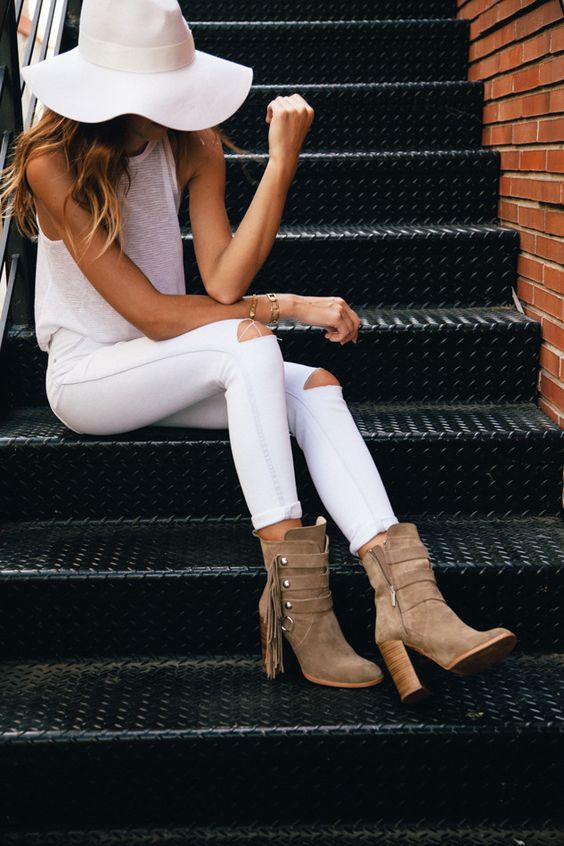 Casual combo for every day with white and beige pieces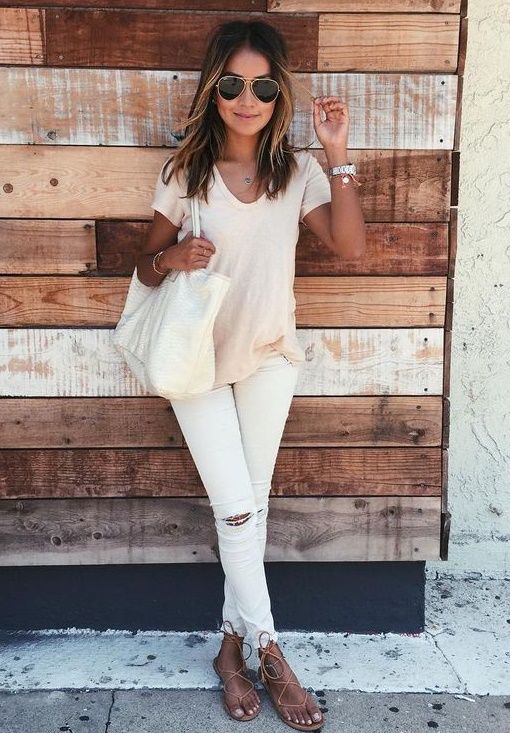 A pair of comfortable white culottes and white top can be embellished with black clutch and black sandals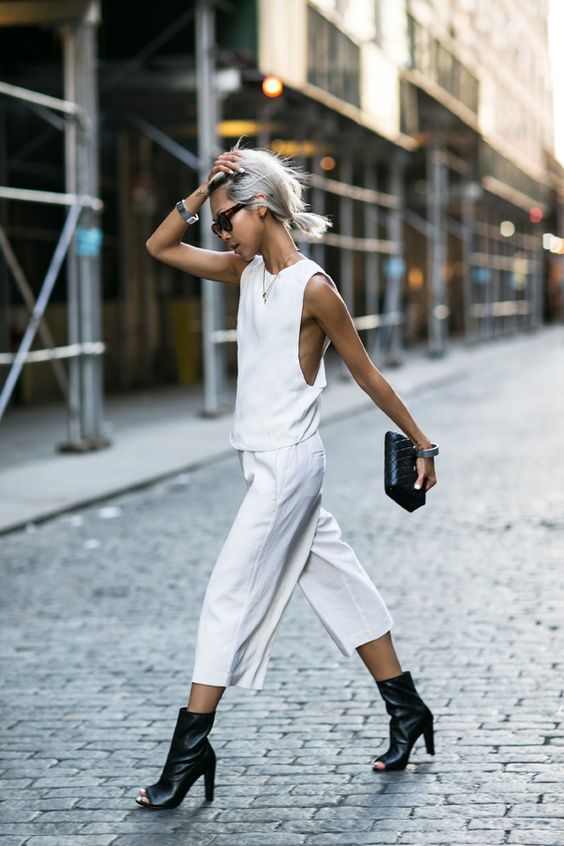 Shift dresses are very trendy this season, so that you can update your wardrobe with a white one and follow these two trends at the same time.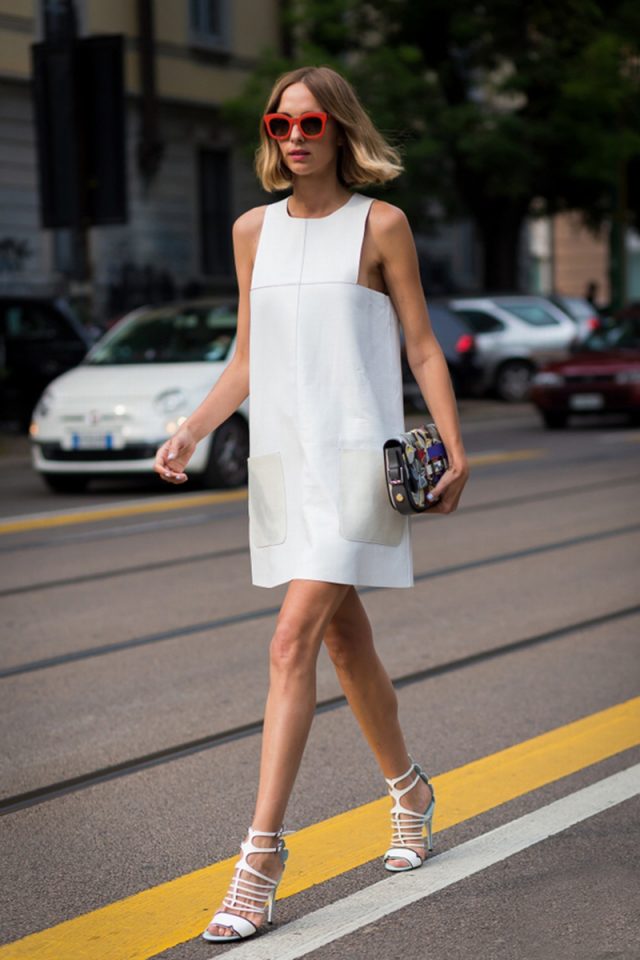 So what do you think about these trendy white outfits? Do you find them charming and modern? I love wearing this color during the summer season, what about you? I feel comfortable in it and I need to recognize that I have almost any piece in this clean and pure color.
Do you like these outfits? Which combo is your favorite? I can't pick just one outfit, because all of them are charming and cute. I would love to know your opinion, so feel free to share your comments below. If you have some other charming outfits on your mind, please share them with me – I would love to see them all. Thank you for reading! Have a nice day and don't forge to stay up to date with the latest fashion trends on Fashion Diva Design!