Are you looking for some nice Thanksgiving Outfit Ideas? Today I want to share the best ones with you. Once you go through them, you won't miss inspiration for your festive outfits. I love how these outfits are so simple to put together, while looking so stylish. And the best thing is that they will keep you warm too. I really hate when the cold weather is limiting my outfits. But, these great ideas are excellent for that problematic period when you don't know what to wear.
Don't forget to do your nails too. I know that you are missing some festive nail design ideas. You can check for some here: 21 CUTE THANKSGIVING NAIL DESIGNS YOU SHOULD DEFINITELY SEE
Getting prepared for celebrating Thanksgiving is not so difficult. All you need to do is check these Thanksgiving Outfit Ideas. So, let's get started ladies!
1.Off-shoulder sweater dress+Beige boots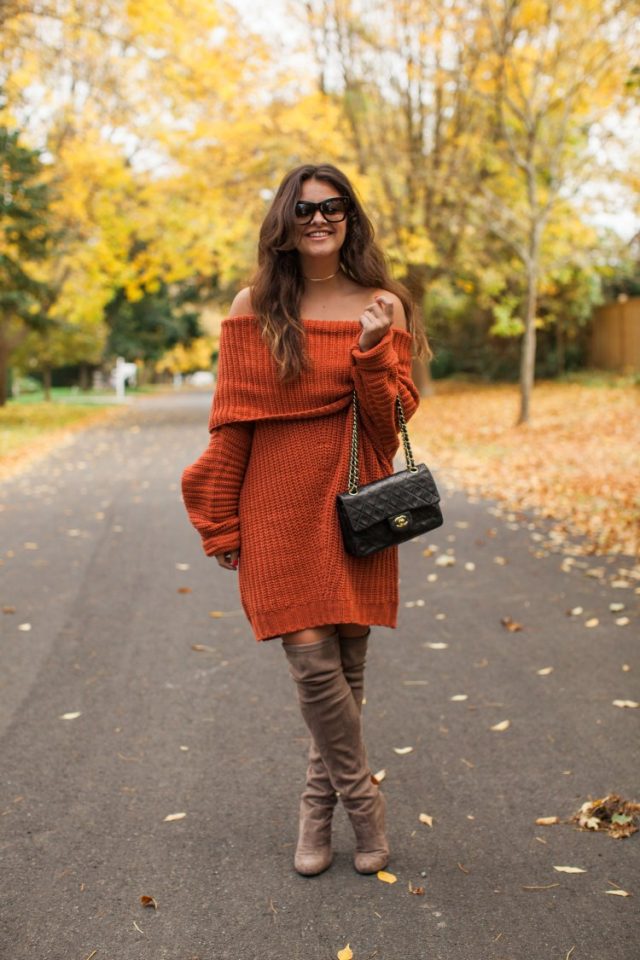 2.Mauve dress +Brown boots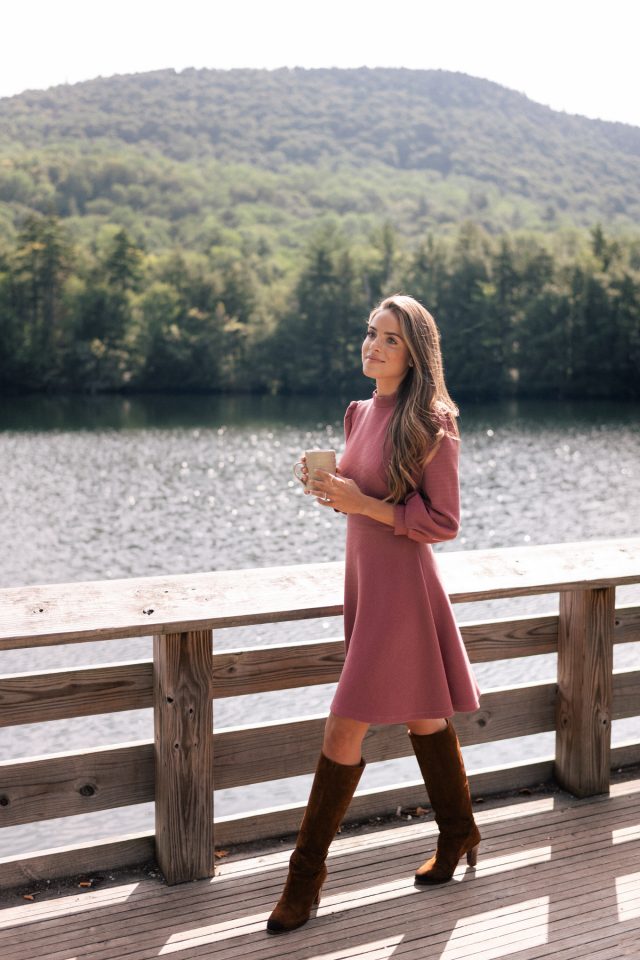 3. Ripped jeans+camel ankle boots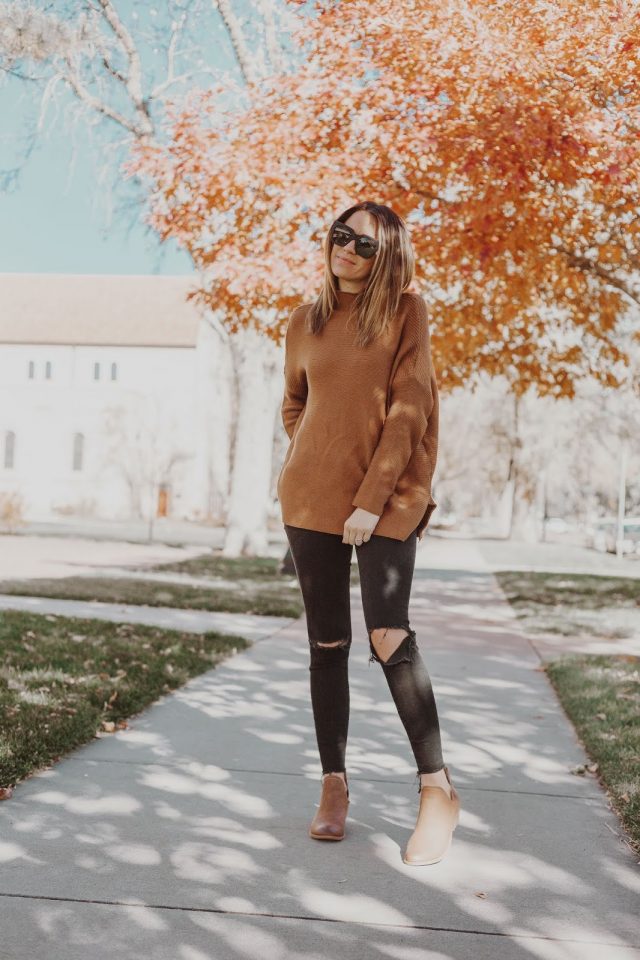 4. Beige blazer+Black shirt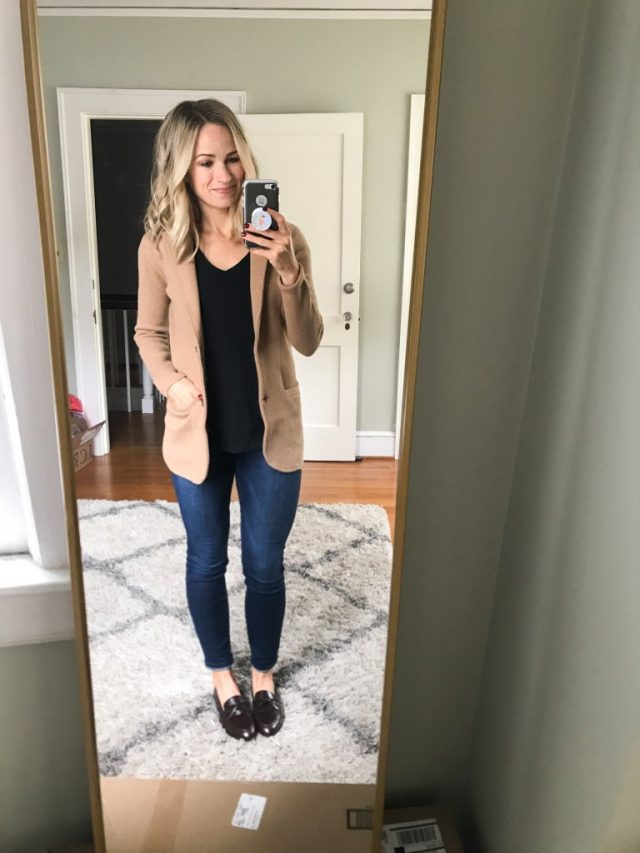 5. Turtleneck sweater+Leopard shoes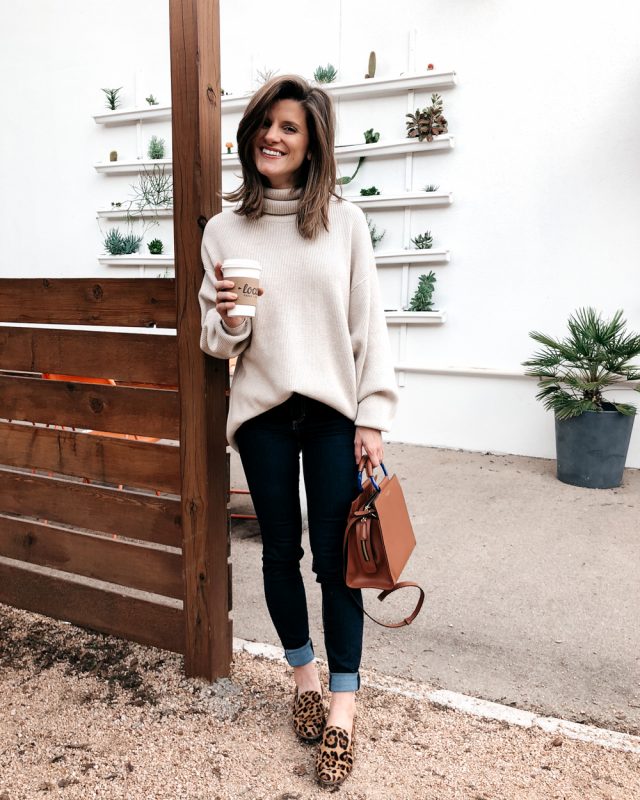 6. Black Dress+Nude scarf
I love the way those large chunky scarves look in an outfit. Plus, they will keep you warm. You can check for some more ideas here: LARGE SCARVES AND PONCHOS ARE IN THIS WINTER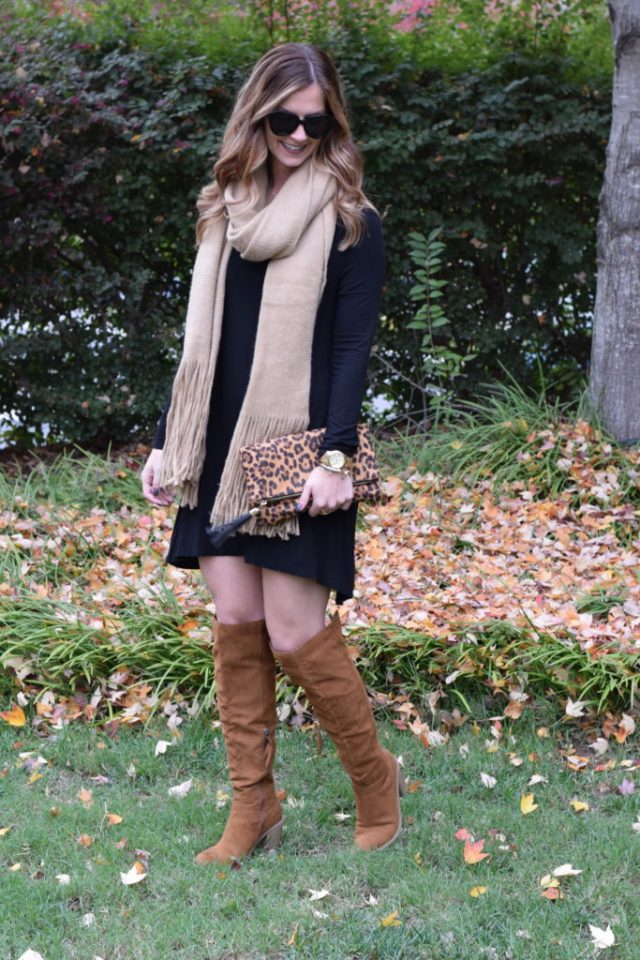 7. Beige scarf+ Leopard bag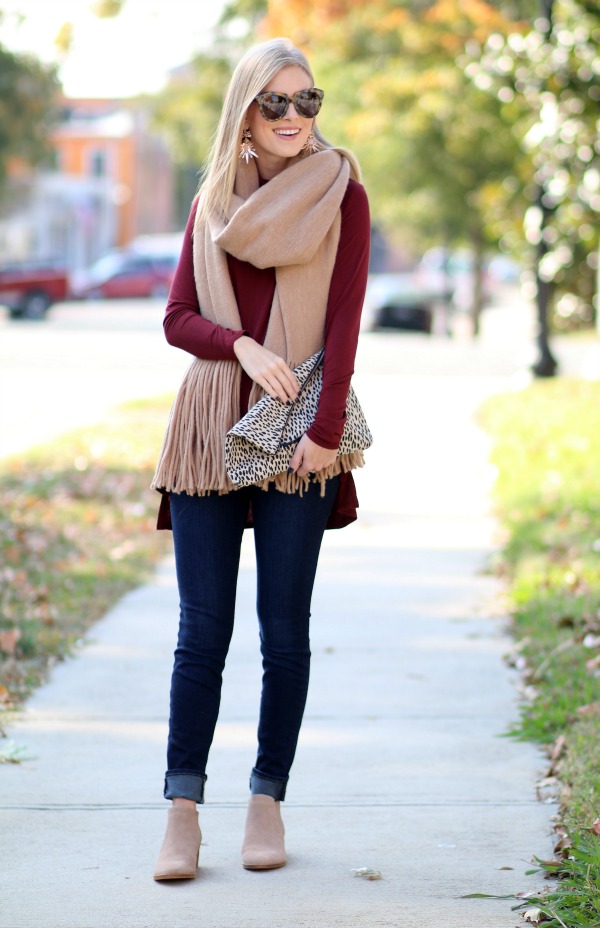 8. Black and white poncho+Turquoise sweater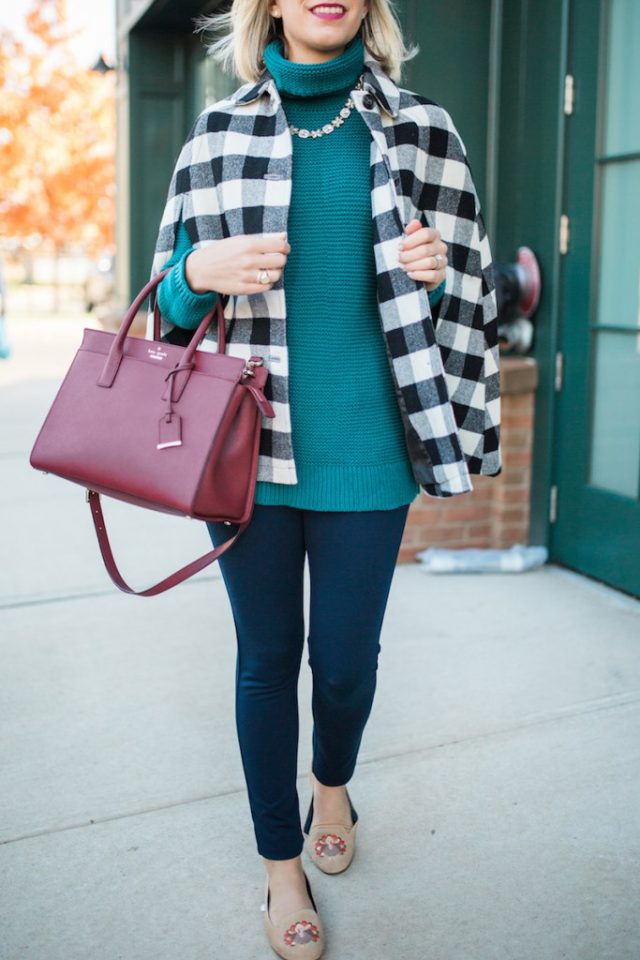 9. Deep wine cozy sweater+comfy sneakers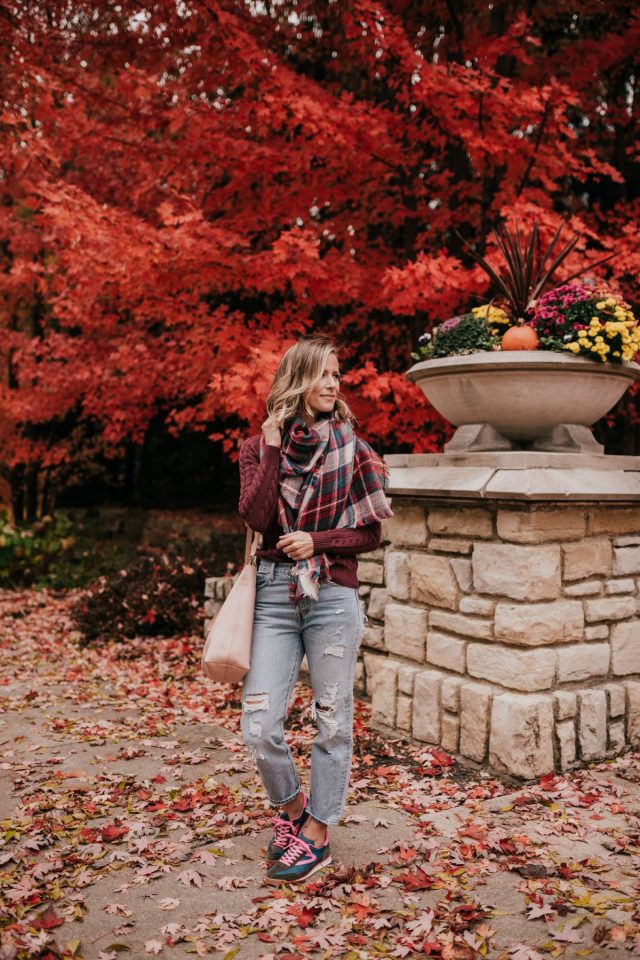 10. Military jacket+black skinny jeans+brown ankle boots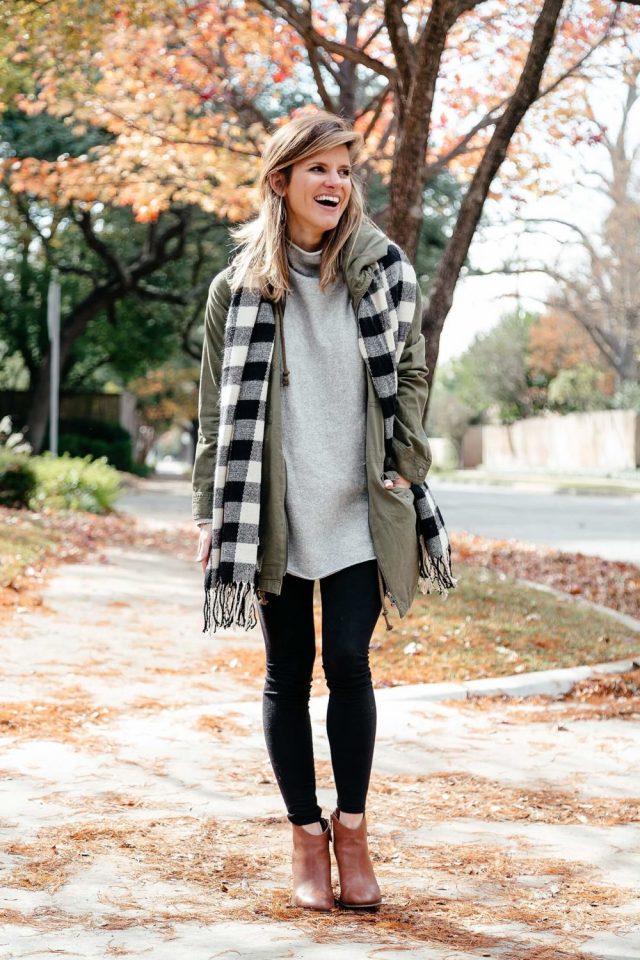 11. Striped blouse+camel knee boots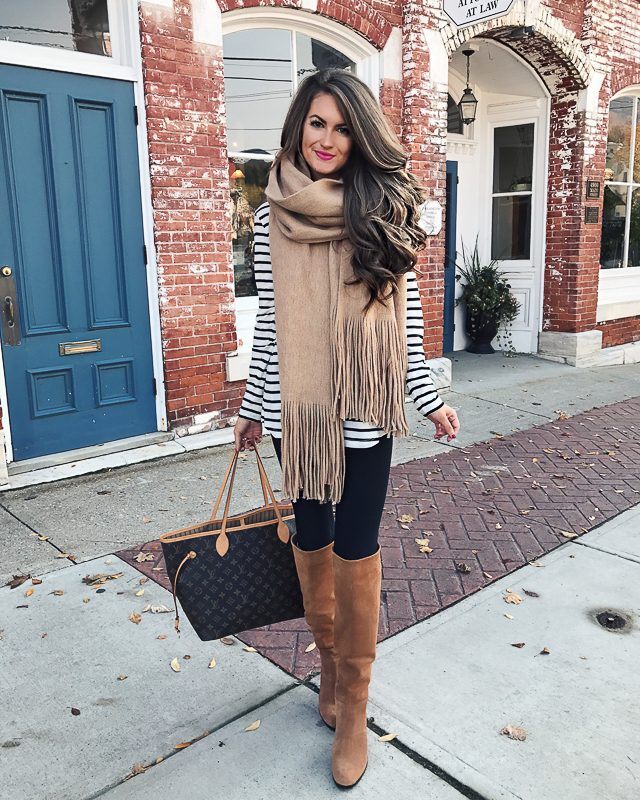 12. Ripped black denim+White sweater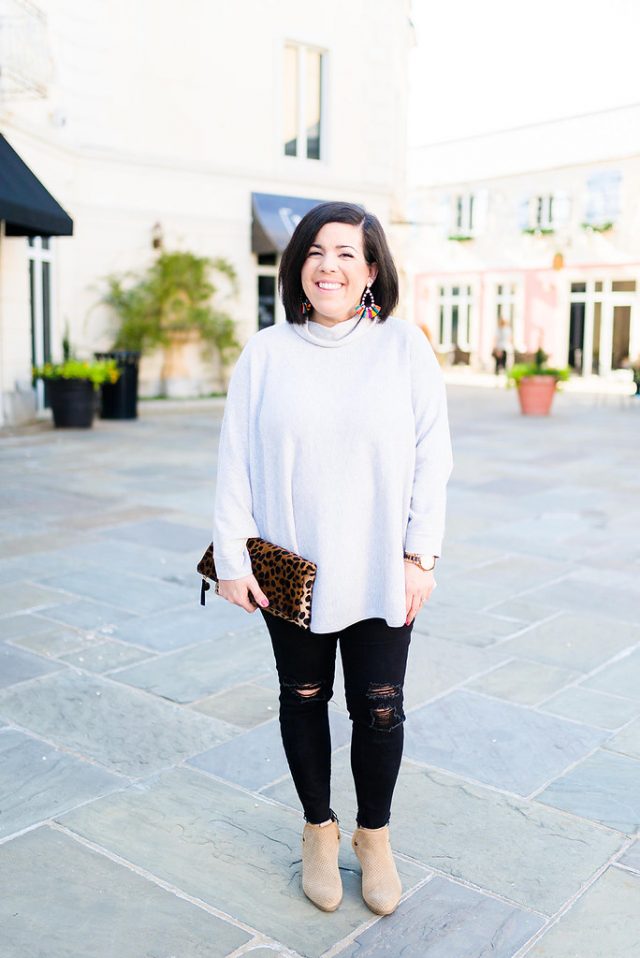 13. Festive dress+your favorite pair of glasses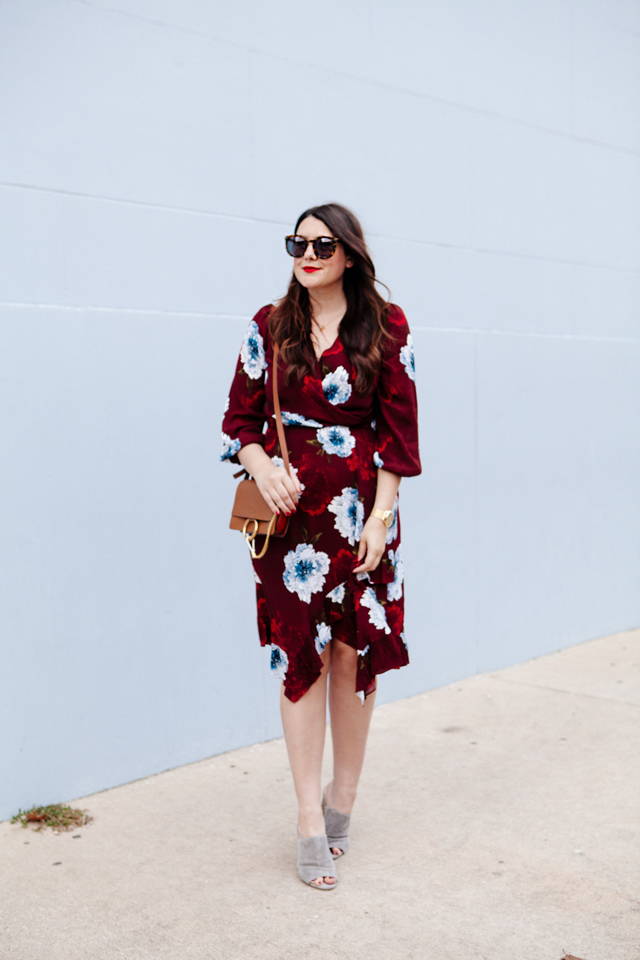 Did you choose your favorite outfit for Thanksgiving? I am pretty sure that you have a few favorites among these ideas. There are different types, so that you can pick whether you want more dressy or slightly casual outfits.
How do you like these outfits? Feel free to follow us like many other stylish ladies already do. We always share helpful tips, ideas and inspirations, so you won't regret it!