Your concealer doesn't look as expected after applying? Don't miss the crucial tips for applying concealer. Once you check them, you will learn how to do it in the right way.
Don't forget to check these posts as well:
SECRET TRICKS TO DO NO FOUNDATION MAKEUP
HOW TO LOOK BEAUTIFUL WITH NO MAKEUP ON
Concealer is a very useful product that will instantly improve the look of your face. Even if you don't have any foundation on, it will instantly freshen up your eyes. Ladies with dark eye circles struggle a lot to find the perfect concealer. When they do it, they might end up dissapointed. I struggled a lot until I learned a few tricks for using concealer. And today, I want to share them with you too!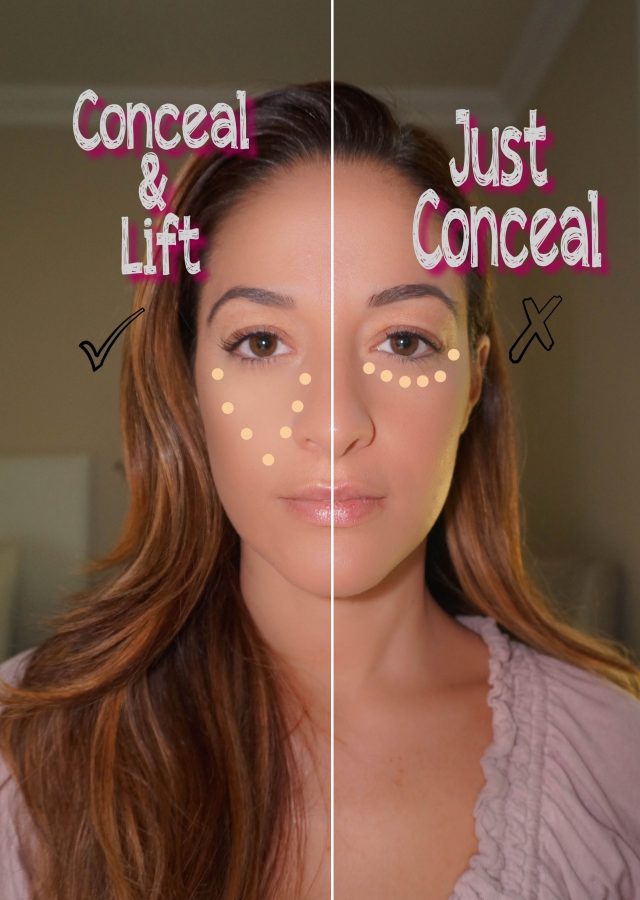 Tips For Applying Concealer: Choose the right tone
For a long time, we believed that the concealer should be lighter than your skin tone. But, it is time to ditch this belief. A concealer should match your skin tone. If it is lighter, it might make the undereye area look grey.
If you struggle with really dark circles, you should correct before concealing. For blue circles, apply the orange corrector. It will cancel out the dark circles, so you can cover them with your concealer.
Start with eye cream
Well-Hydrated skin is a good base for your concealer. You don't want to skip this step. If the skin is dry, the concealer won't look smooth enough. Apply a rich eye cream and let it absorb into the skin.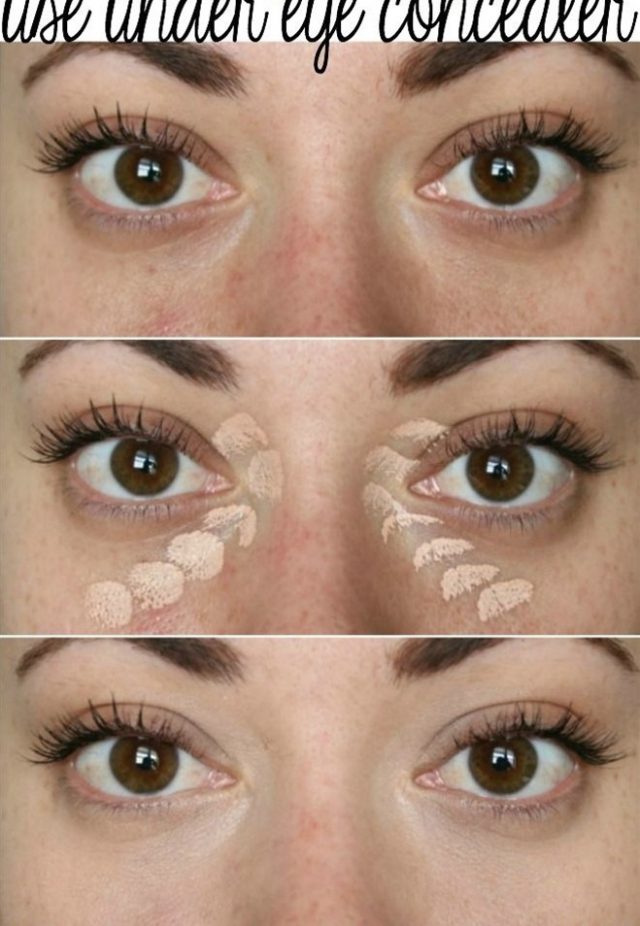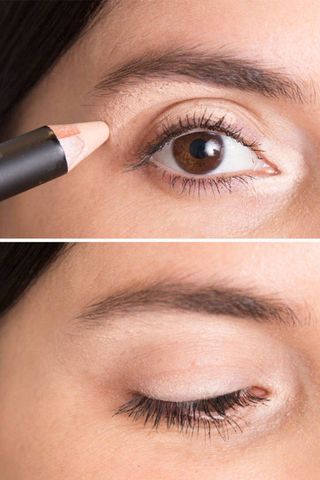 Apply in the shape of a triangle
I know that a lot of you still apply concealer the old-fashioned way. Once we were taught to just blot it over the circles. But, it is time to leave this practice in the past.
Think like you have an inverted triangle under your eyes. Apply a few thin lines inside the triangle. Blend well and voila-your eyes are instantly fresh. Also, apply some on the inner corners of the eye. The skin over there can be dark too, so add a small dot and blend it well. Avoid applying concealer to the outer corner of the eye. The small fine lines that appear when smiling will make it very visible. Plus, you really don't need coverage there. This area isn't that dark as the rest.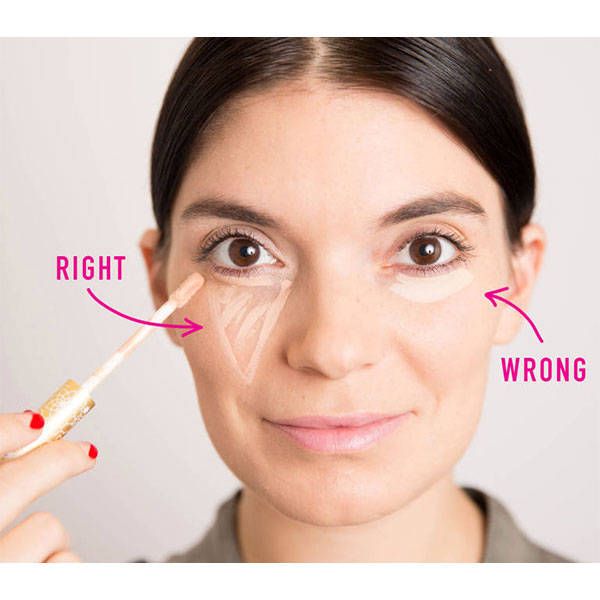 Right amount
Have you tried covering your dark circles with a lot of concealer? I know that many ladies out there will confess this. Keep in mind that too much concealer will result in a cakey look.