Do you want to ditch the foundation and go for a no foundation makeup look? I have some really helpful tips to share with you guys. Once you check them, you will be able to do your makeup with confidence. You really don't need to wear foundation if you want to look perfect. Whether you like to give a break to your favorite foundation or just want to show off your natural complexion, there are a few tricks that actually work. And today, I will be sharing them with you!
Don't forget to check this helpful post too: HOW TO LOOK BEAUTIFUL WITH NO MAKEUP ON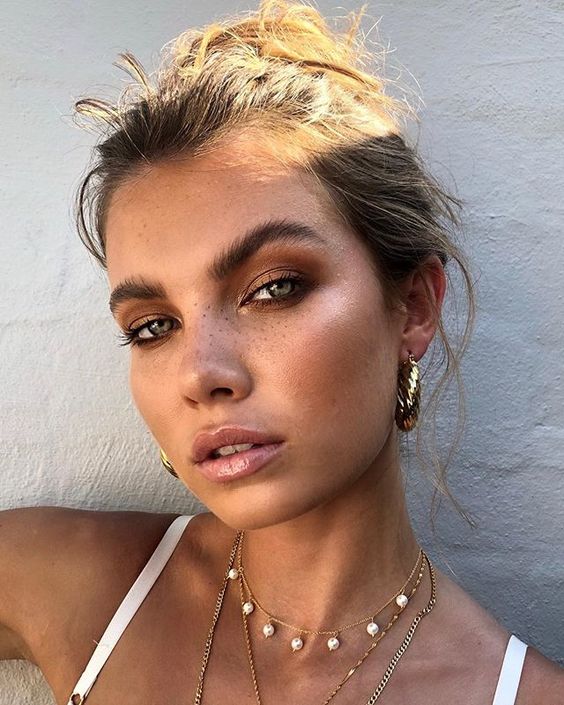 Start with a good moisturizer
A good moisturizer will keep your skin hydrated. If the skin lacks hydration, it will appear dull. So, make sure that you pick an excellent moisturizer that won't make your skin greasy.
Apply primer
This is the best kept secret behind the perfect no foundation makeup look. Not many bloggers have shared this trick. All you need to do is apply a makeup primer on your face. It will even out your tone and act as a base for the products that you are going to apply.
To add more glow, you can pick a glowing primer. It will instantly freshen up your face.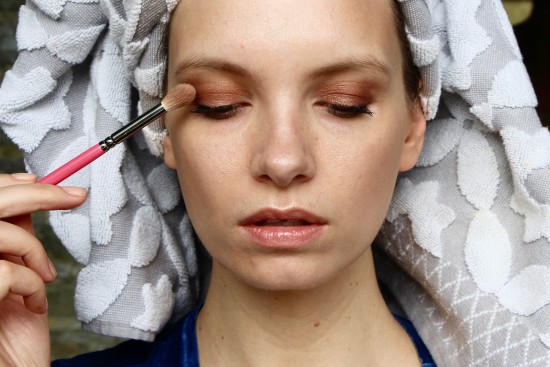 Dab concealer
You don't need to apply foundation on your whole face, just because you have a certain problem area. A little concealer will work for you. But, there is one little trick. Pick a concealer with light to medium coverage. Don't go with full coverage concealers, as they will be noticeable on a bare face.
Dab a little concealer on the problematic areas and blend it with a fluffy brush. I like to apply some on the area around the eyes for a fresh look. I dab some around the nose and mouth to eliminate the redness.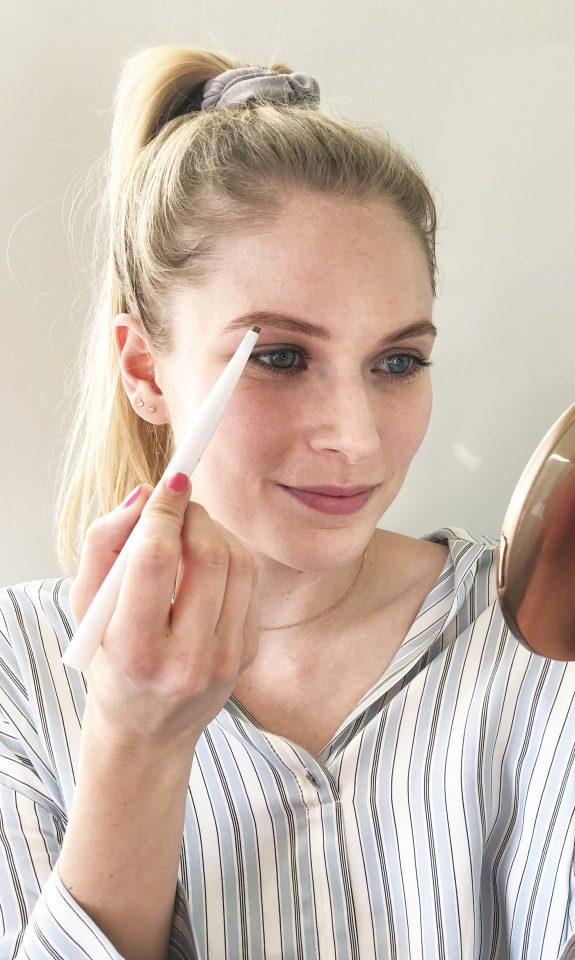 Add some color
Once you have corrected the flaws, it is time to add some color to your face. I like to apply a little bronzer. I like the way it makes my face look fresh. Just be careful with the amount. You don't want to apply too much on a bare face.
Or, you can apply your favorite blush. Don't forget that creamy formulas can work well here too.
Apply highlighter
A little bit of highlighter can work wonders for your skin. Apply a little amount on the cheekbones and make sure that you blend it well.