Looking for some useful skincare tips for your beach vacation? It doesn't matter how much you love the tanning and salty seawater. The truth is that it can damage your skin.
Our skin is the most vulnerable during beach vacations. The harmful sun rays, sand, and seawater can dry out your skin. But, the right skincare routine will help you heal and prevent the damage. Read on and find out more!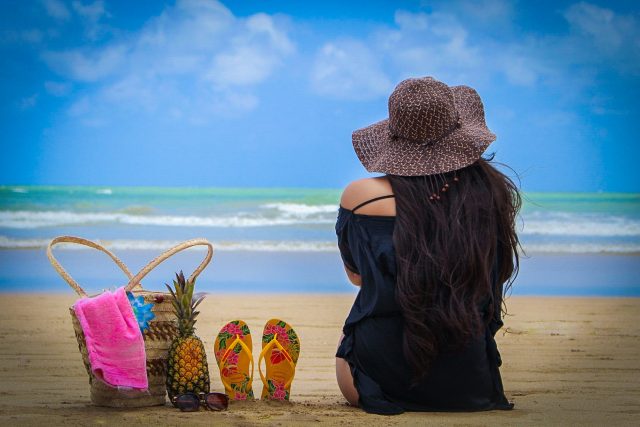 Sunscreen
Don't forget your face when it comes to applying sunscreen. Since the formulas for the body can be greasy, it is better to get sunscreen for the face. They can double as a moisturizer so that you won't have to apply two layers of products. But, the best thing is that you can find a tinted sunscreen. If you don't like to put makeup but still look fresh, this is your way to go. When on a vacation, no one has the time for an endless routine. You should always pick 2-in-1 kind of products.
Apply it 20 minutes prior to leaving, as the cream needs to be absorbed. When applying on the body, make sure that you don't miss the hidden spots. Your feet and the back of the knees can burn too, so don't forget about them. Reapply every 2 hours, or when you get out of the water.
Protective lip balm
If you forget to protect your lips, you won' do it anymore after reading this. The thin skin is prone to drying and damage from the harmful rays. The skin on the lips doesn't produce natural oils, so you will need to hydrate it often. Keep an SPF lip balm in your beach bag and reapply when needed.
Gentle cleanser
When you return from the beach, you must hate that heavy feeling on your face. It is time to get rid of the dirt and sunscreen residues.
Only water won't wash the dirt away, so make sure that you use a good cleanser. Be very picky when it comes to this kind of product. You would want something that will clean your skin but won't strip it from the natural skin oils.
Oil-based cleansers will dissolve the sunscreen residues. Follow up with a gentle foamy wash to remove the excess.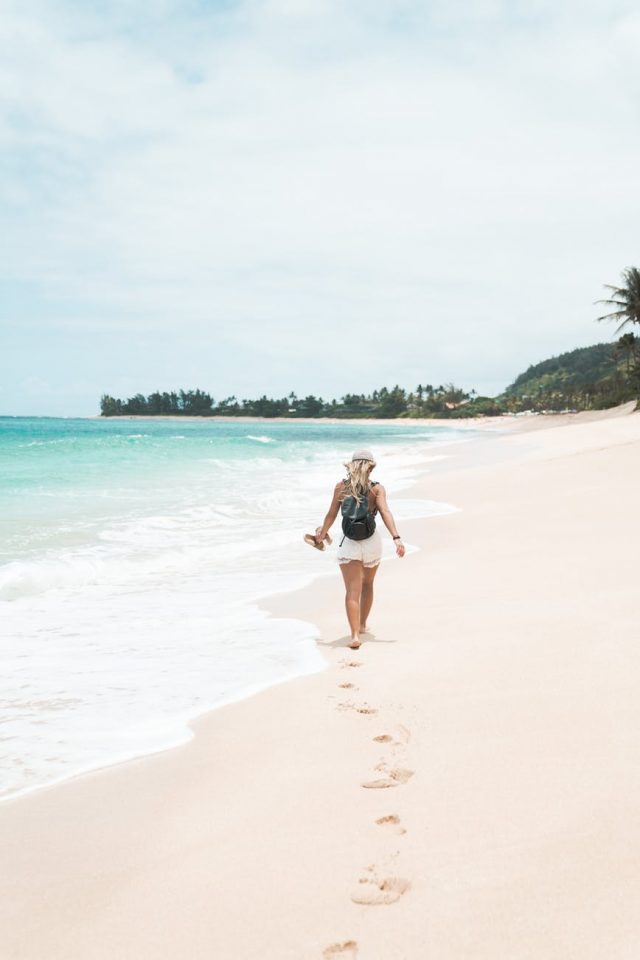 Rich moisturizer
After a long day at the beach, your skin really needs a good amount of moisture. The sun, sea breeze and salty water are quite enjoyable, but they will dry out your skin. Apply a suitable moisturizer for your skin type.
If your skin is getting red from the sun exposure, stock up on aloe vera gel. No matter how much sunscreen you apply, the nose and cheeks might be slightly sunburnt. Apply aloe vera gel to relieve the unpleasant sensation.
Avoid too much exfoliation
Exfoliation is a nice way to get rid of those dead skin cells. But, by doing frequent exfoliation you remove the protective skin layer. And you really don't want to do this when your skin is exposed to UV rays.