Are you up for some New York outfits to enhance your street style? I have some cool inspirations to share with you.
The New York outfits reflect the way city girls dress. The Fashion Week allows all women to show off their unique style. We saw many trends worn with confidence by the Manhatten ladies.
See also: 10 FABULOUS STREET STYLE COMBOS WITH CROP TOPS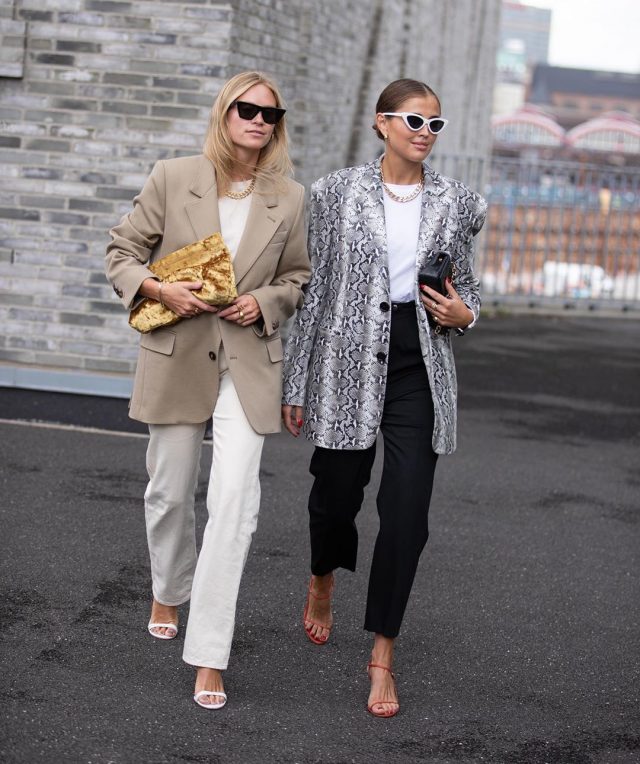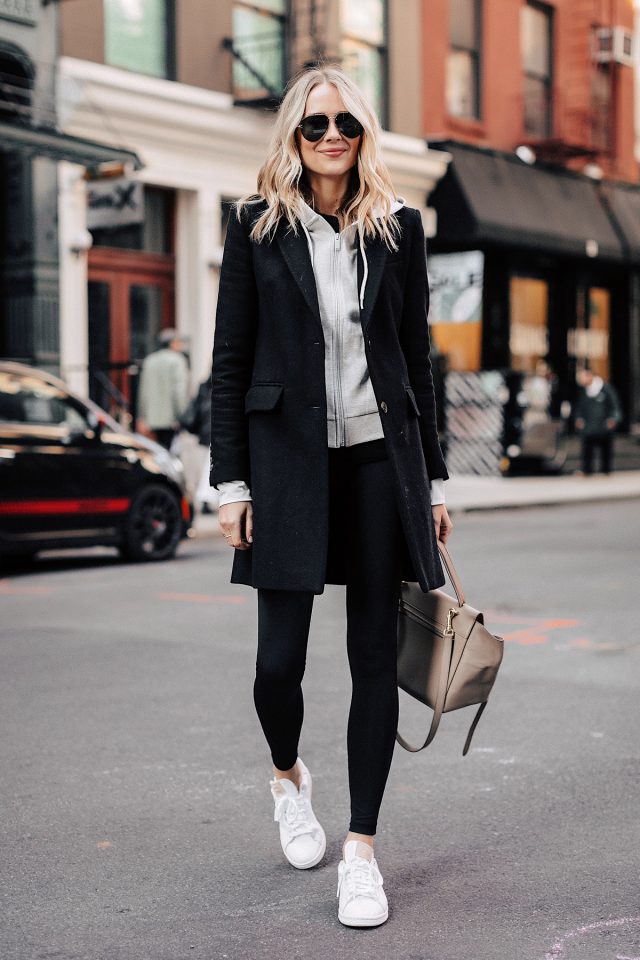 The New York style is well-known for its casual vibe. You can see ladies wearing their favorite leather jackets, killer jeans, and shoes ranging from casual sneakers to boots.
You can't say that a certain item is New York style. Ladies put the accent on their creativity and individualism, so you can spot them wearing outstanding pieces and colors. There is no uniform look characteristic for this area.
A favorite pair of shoes are always sneakers. New York girls are always busy and in a hurry. A comfy pair of sneakers will save them during everyday rush. You can see them wearing sneakers with almost anything. This is the authentic street look. From midi dresses to trousers, you will see them rocking their favorite pair of comfy shoes with confidence.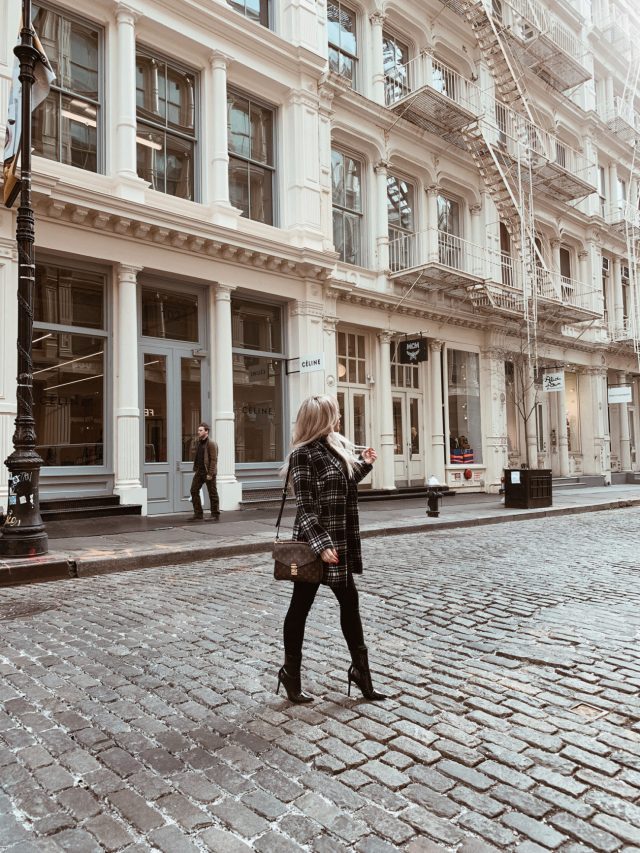 Every city has its own unique style. Parisian ladies are known for being simple and chic. New York ladies appreciate comfort and put it before anything else. However, it is all about their personal style.
When you see all those outfits on the streets, you can recognize a few key basics that ladies adore. A definite must-have is a pair of comfy sneakers. New York ladies are always busy and on the go. A good pair of sneakers will make thier day easier and complement their outfit. And you can see them wearing the sneakers with anything.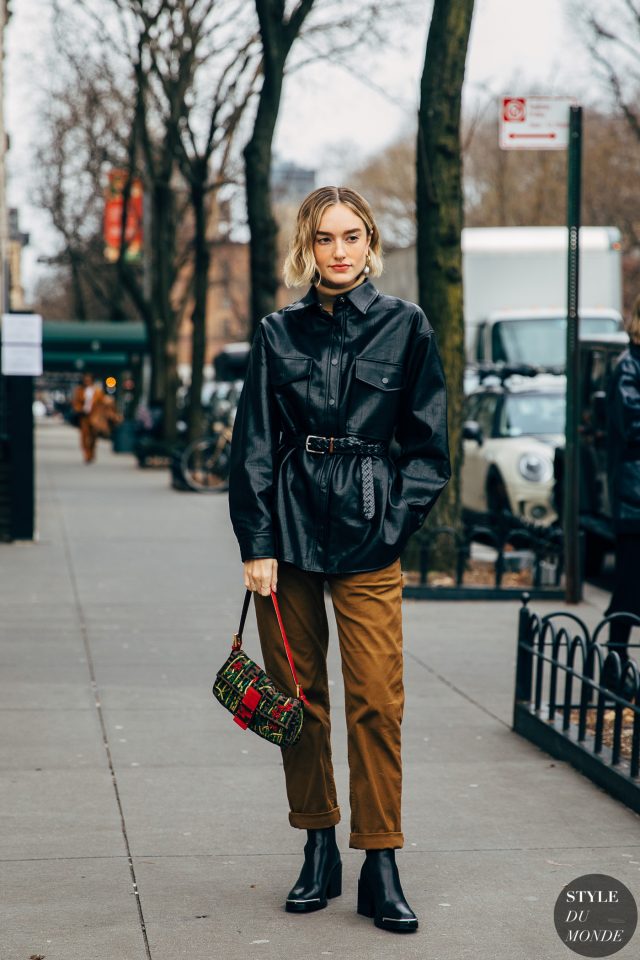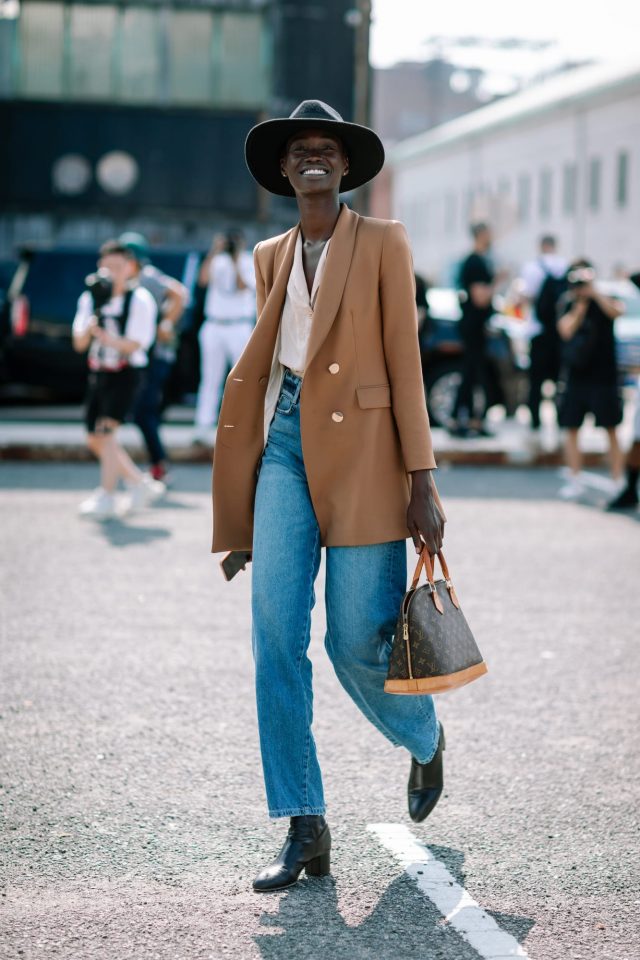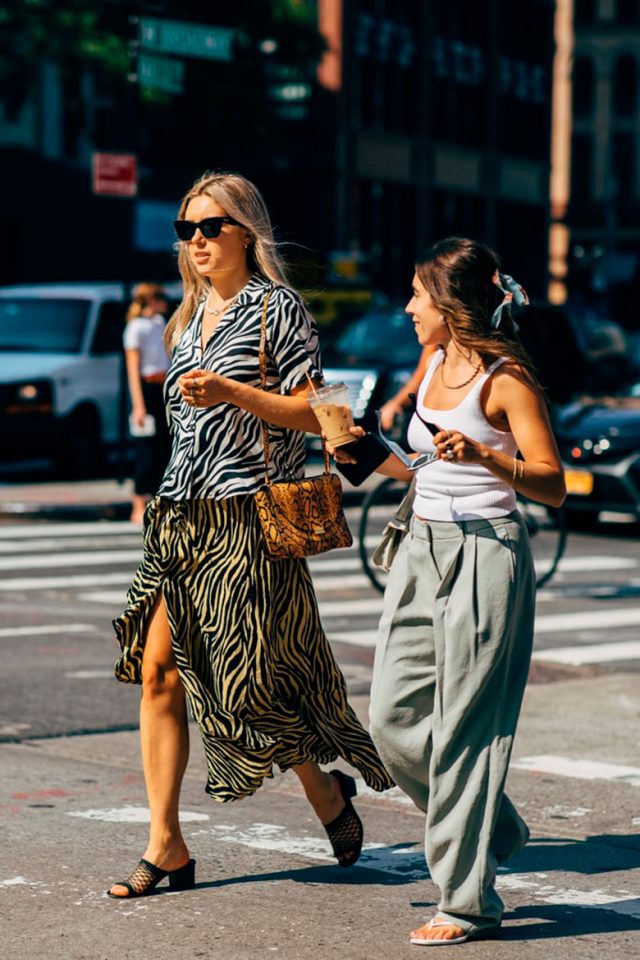 New York girls like to mix casual and sleeker pieces. You will see them wearing a nice blazer in any outfit. From fitted to oversized blazers, you can spot them wearing their favorite piece with joy.
Small bags aren't that practical. With putting an accent to the practical side of the wardrobe, they wear large tote bags. You can put everything that you need for the day. Also, there are so many stylish bag choices so you won't have to worry about your outfit.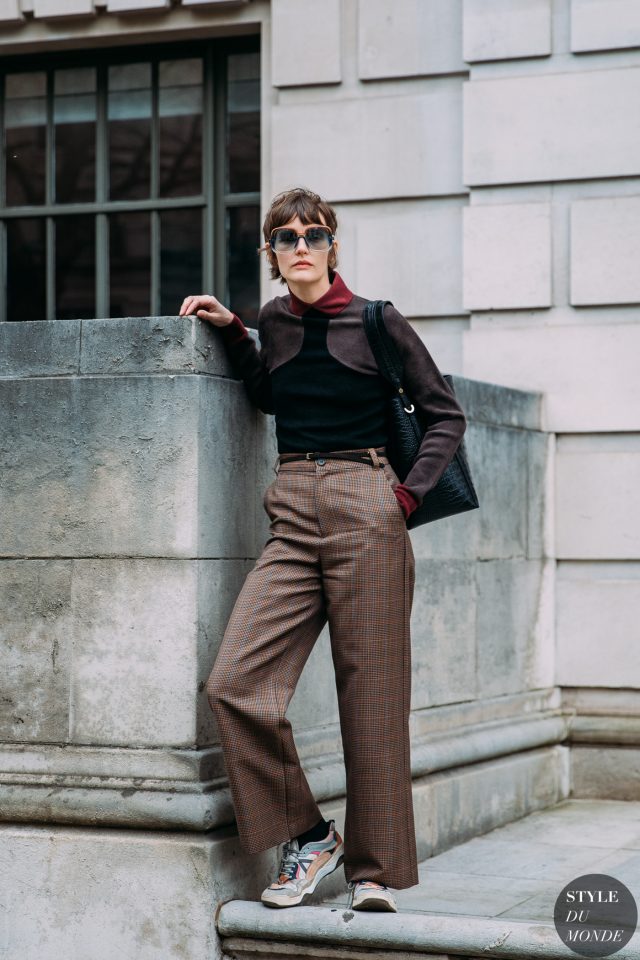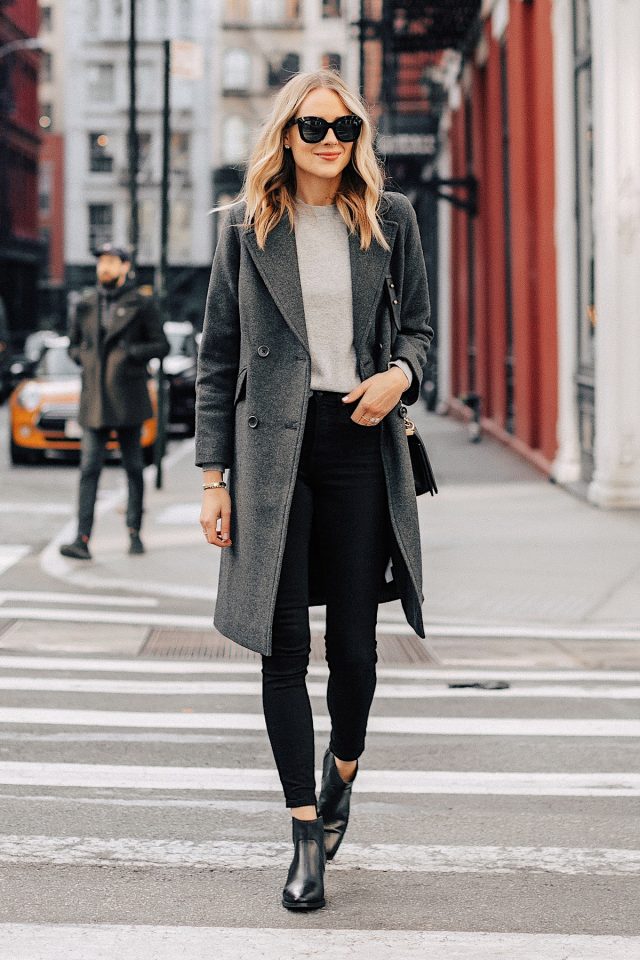 Winter can be pretty harsh. But, New Yorkers will dress on a statement coat to fight the cold weather with style. You will see them wearing furry teddybear coats or chequered coats that show off the individuality.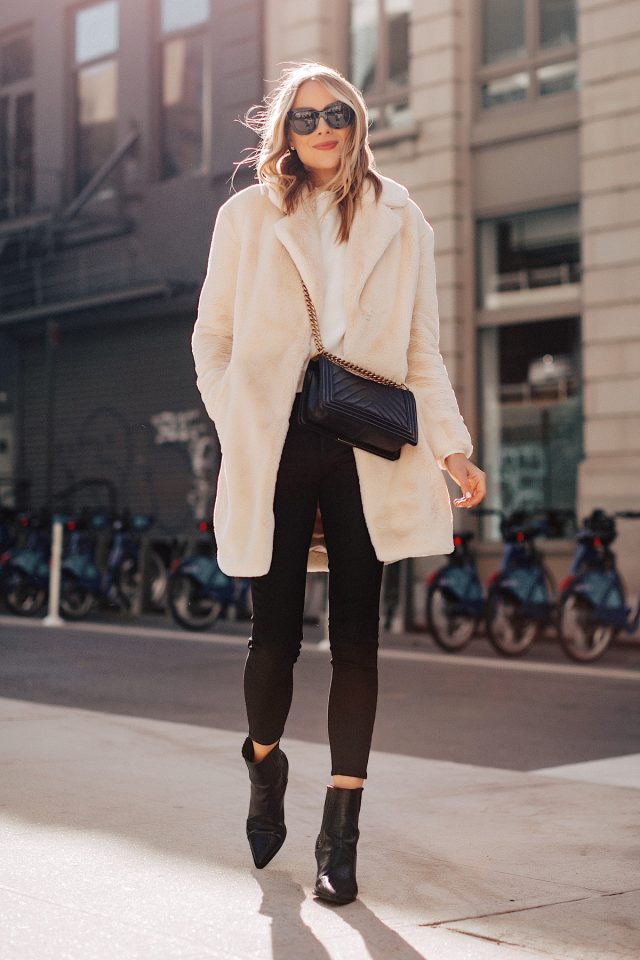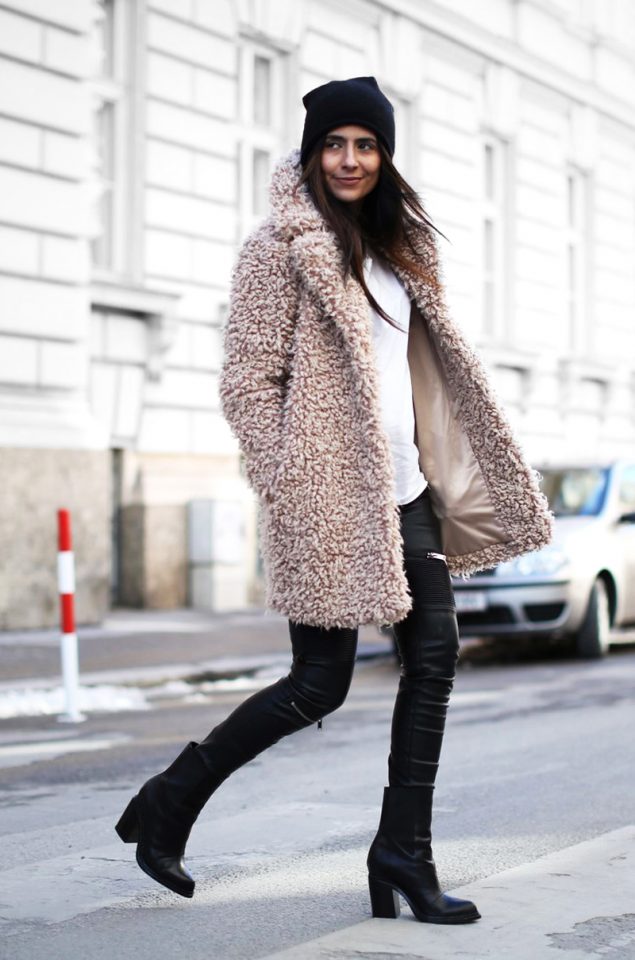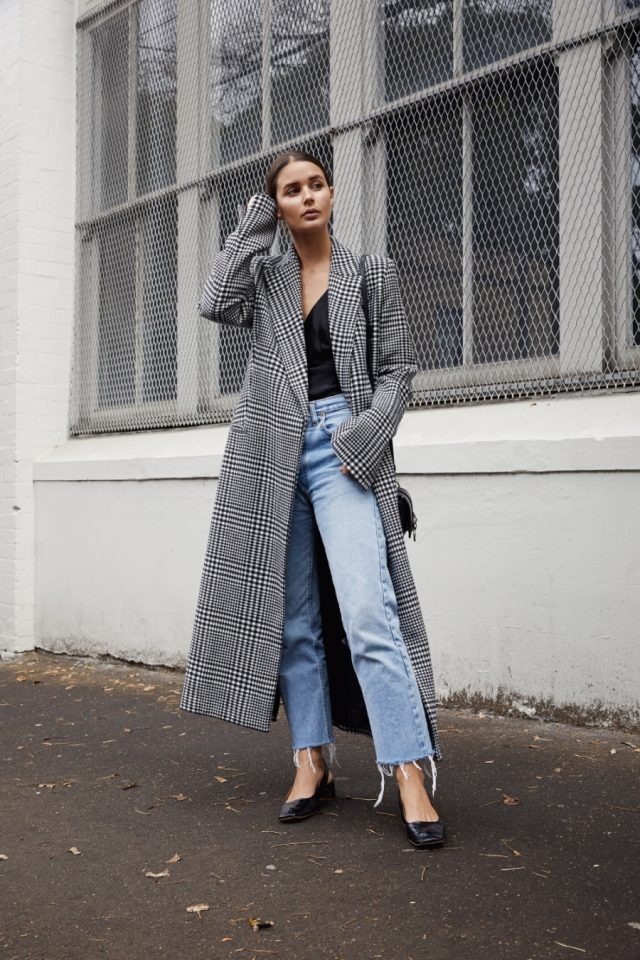 Final thoughts? The New York style is easy to implement and adapt to your own personal style. These pictures will give you inspiration on how to dress like a real New York girl!