Do you have some questions about how to wear ankle boots with jeans? Trust me, you are not the only one. Ankle boots are our favorite for fall. They are stylish and comfortable, and you can wear them with different outfits. When it comes to wearing them with jeans, things get a little tricky. If you do only one little mistake, you risk ruining your whole look. There are a few tips that I want to share with you, so make sure that you get through them all!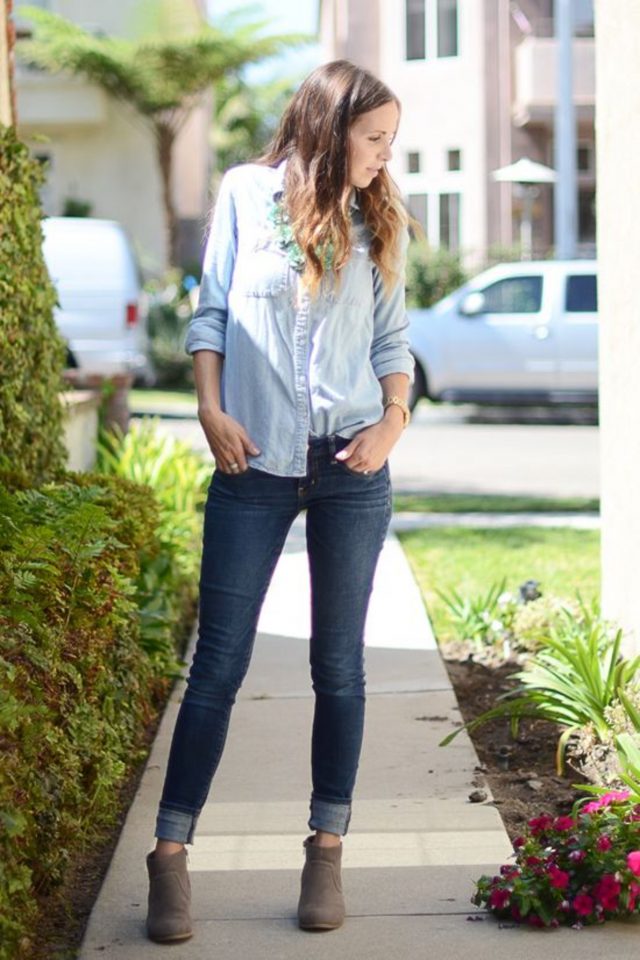 Cropped jeans are a safe option
You can't go wrong if you wear cropped jeans. They are the perfect pair with your cool ankle boots. But, keep in mind that there shouldn't be a big gap between the denim and the boots. If your cropped jeans are shorter, then pair with higher ankle boots.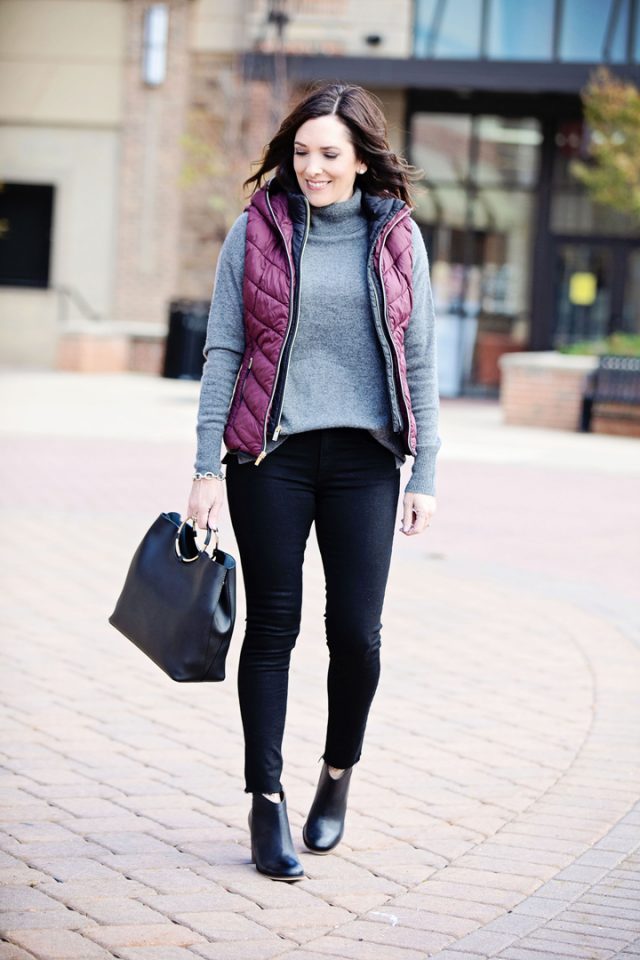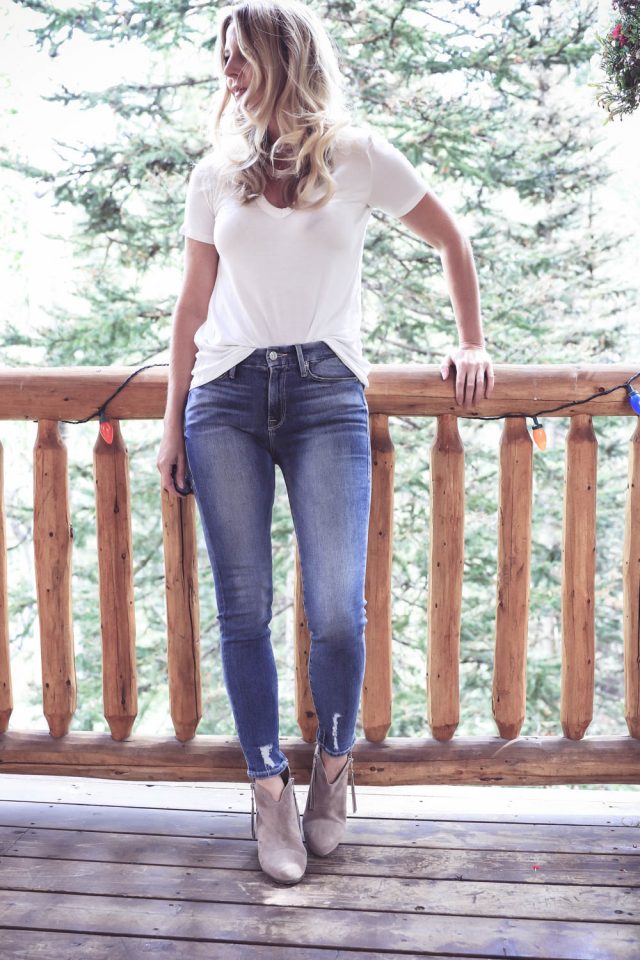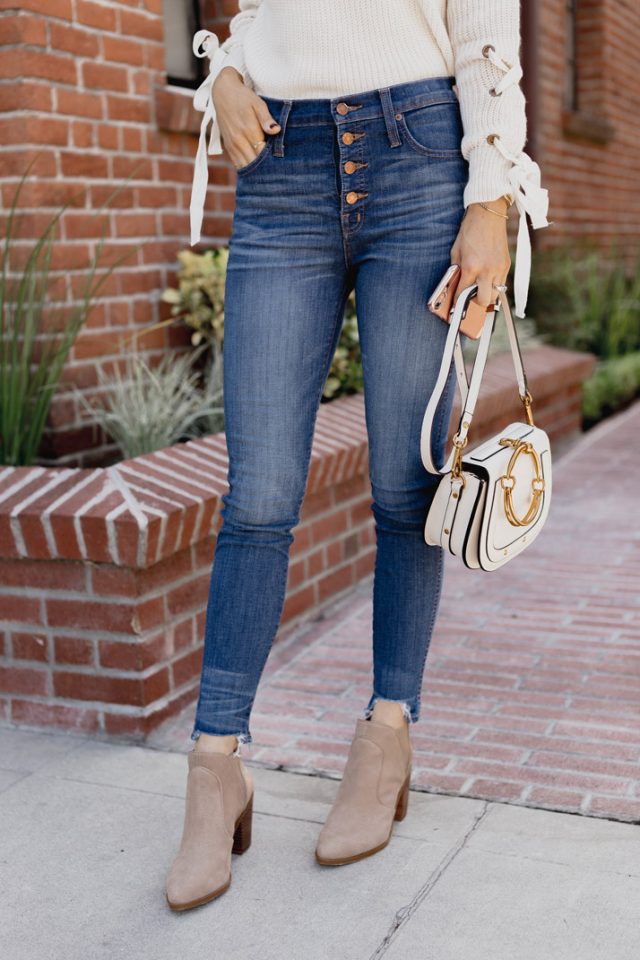 When to tuck the jeans in
Should you tuck the jeans in the boots? The answer is not that simple.
Only tuck when you wear skinny jeans. The boots should be wider at the ankle so that the jeans will fit in. This is a good way to elongate your legs as well.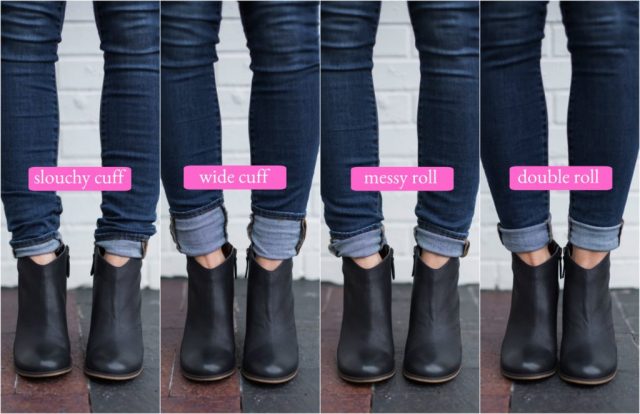 Avoid when wearing low ankle boots. If they are under the ankle, then there don't tuck the jeans.
Don't forget to check this helpful post too: 16 CHICK WAYS TO WEAR JEANS THIS WINTER
Cuffing looks so stylish
Cuffing is a well-guarded secret that bloggers use quite often. It will add a dose of style into any look, without any additional effort.
On the other hand, this is an excellent solution for long and slim jeans. This specific design will wrinkle at the ankle if you try to tuck them in. Instead, cuff the jeans so that they are a little above the boots.
Don't forget that you can cuff skinny jeans to add extra style.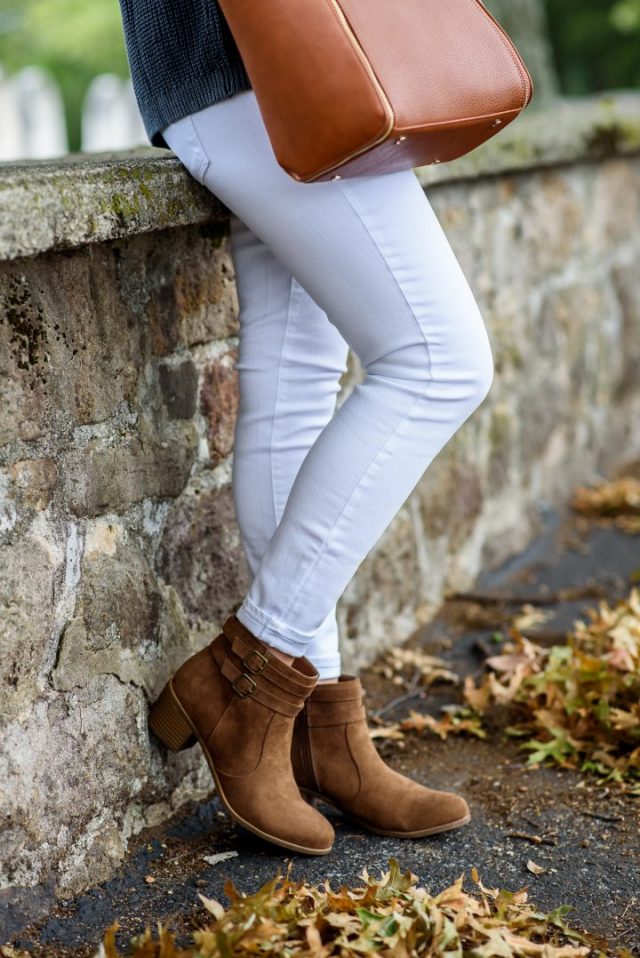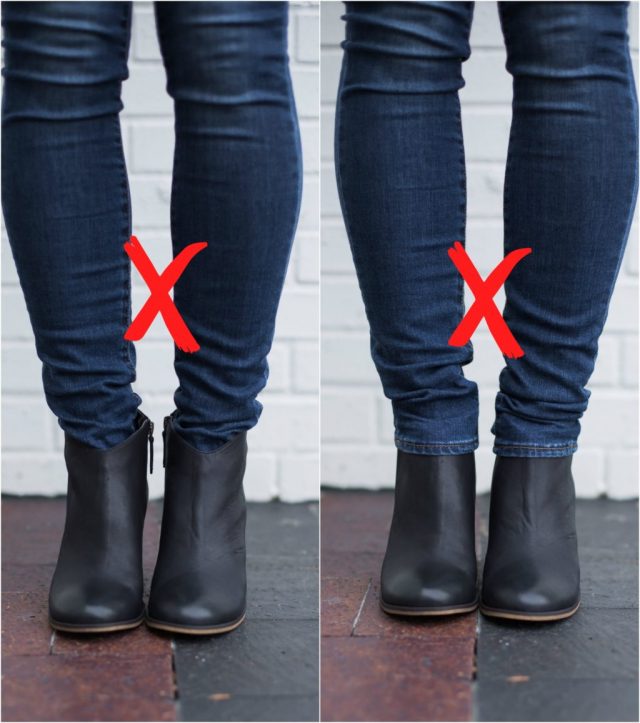 We already talked about how to cuff your jeans. You can keep up with the post here: 15 DIY IDEAS TO CUFF YOUR JEANS
In the end, you are not limited to jeans only. I have already talked about this, so head to this post for the tips: HOW TO WEAR ANKLE BOOTS AND LOOK SPECTACULAR
Now when you know these tips, you can freely wear your favorite pair of ankle boots. So, don't forget to follow us for more updates!