Hello to all the brides-to-be out there! You must be looking for inspiration for the dress of your dreams. This is the most important part of the wedding for a woman. Every bride wants to find the ultimate dress that will suit her desires for her special day. If something feminine, laced, cheeky and relaxed is what you have on your mind, then you should not miss these Bohemian wedding dress ideas. They are enjoying huge popularity this year. You can buy outstanding fabric online by visiting Tissura.
Read on and find out more!
See also:
THE HOTTEST WEDDING FASHION TRENDS OF 2018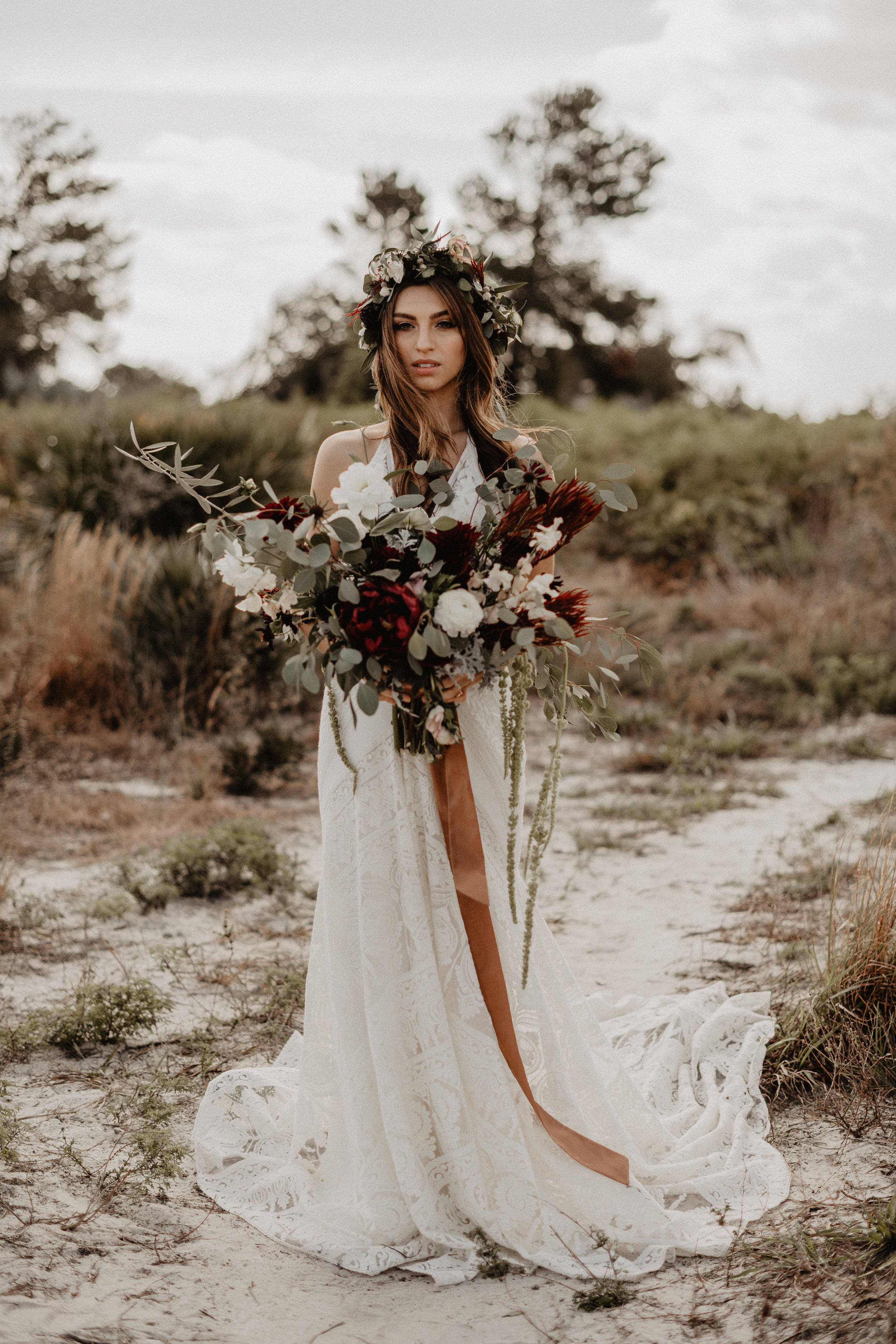 Not all the women imagine themselves saying " I do" wearing a princess dress. A Bohemian wedding dress would be the perfect choice for your relaxed Boho wedding, charming outdoor ceremony, or a casual beach wedding. It will amaze you with the romantic look and free spirit.
Here are some basic guidelines to help you choose and style your dreamy Bohemian wedding dress:
Too formal dresses are not Boho style. Avoid embellished dresses and corset ones .
Lace and chiffon are the perfect materials for your dress. With their lightness, they give the dress soft fluidity. You should avoid stiff fabrics, as they will not suit the Boho spirit that screams "freedom". Lace will bring nice details to the dress. Choose an interesting pattern that will look outstanding.
Choose a more relaxed dress silhouette that will allow you to move freely around.
Accessorize in the Bohemian spirit too. A fresh flower bouquet in many different colors, along with lots of greenery is a good choice. A floral crown will complete your look.
Relaxed beach waves and buns are the ultimate choice for the hairstyle. Along with the floral crown we mentioned, it will be the perfect one.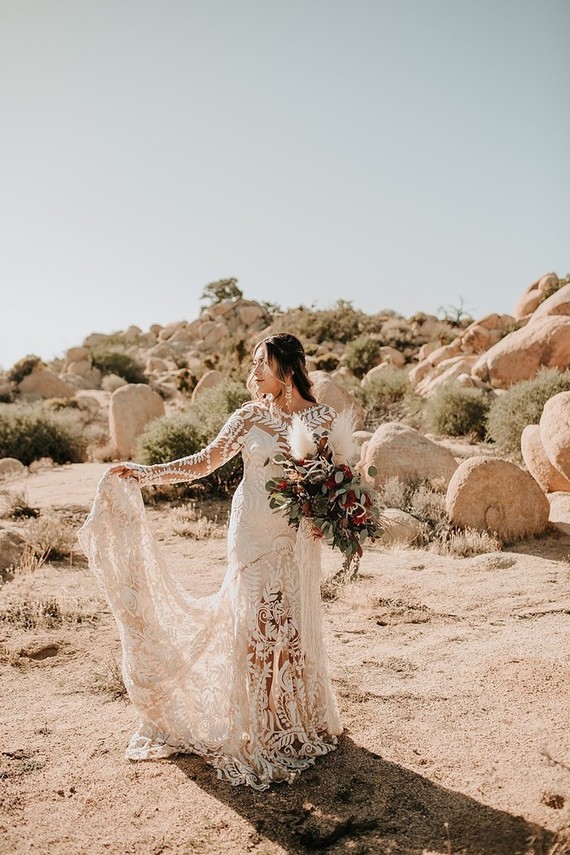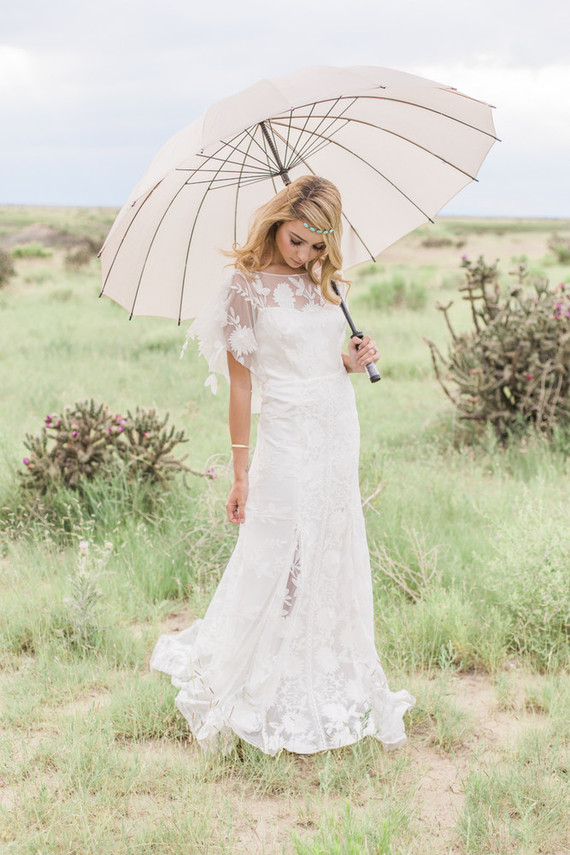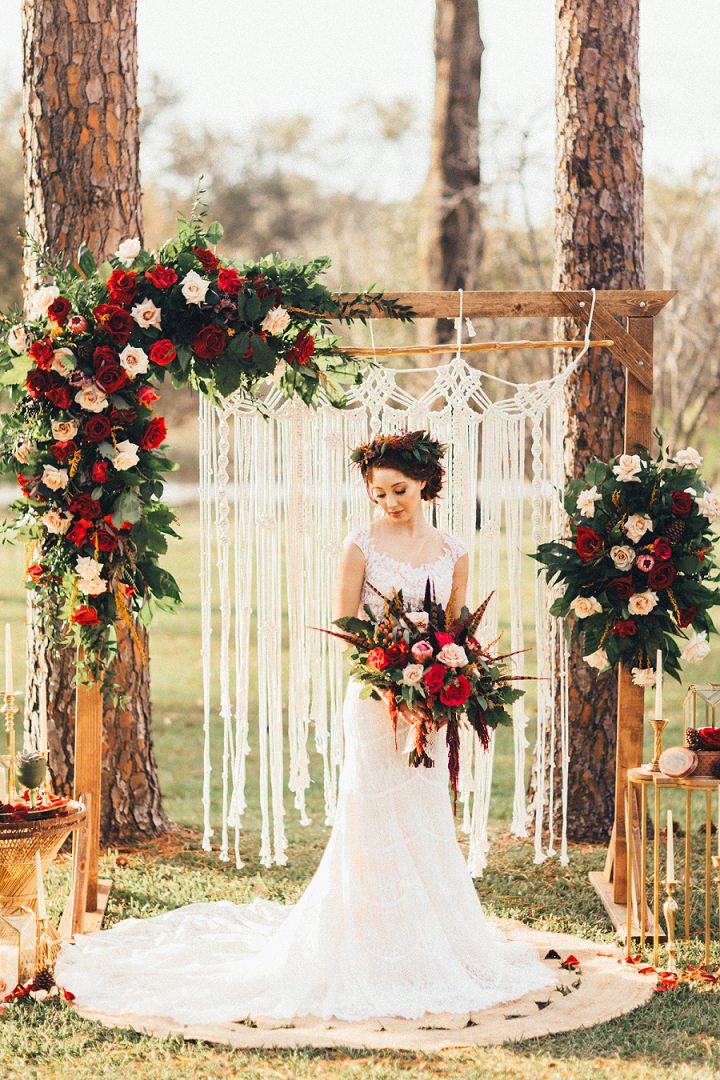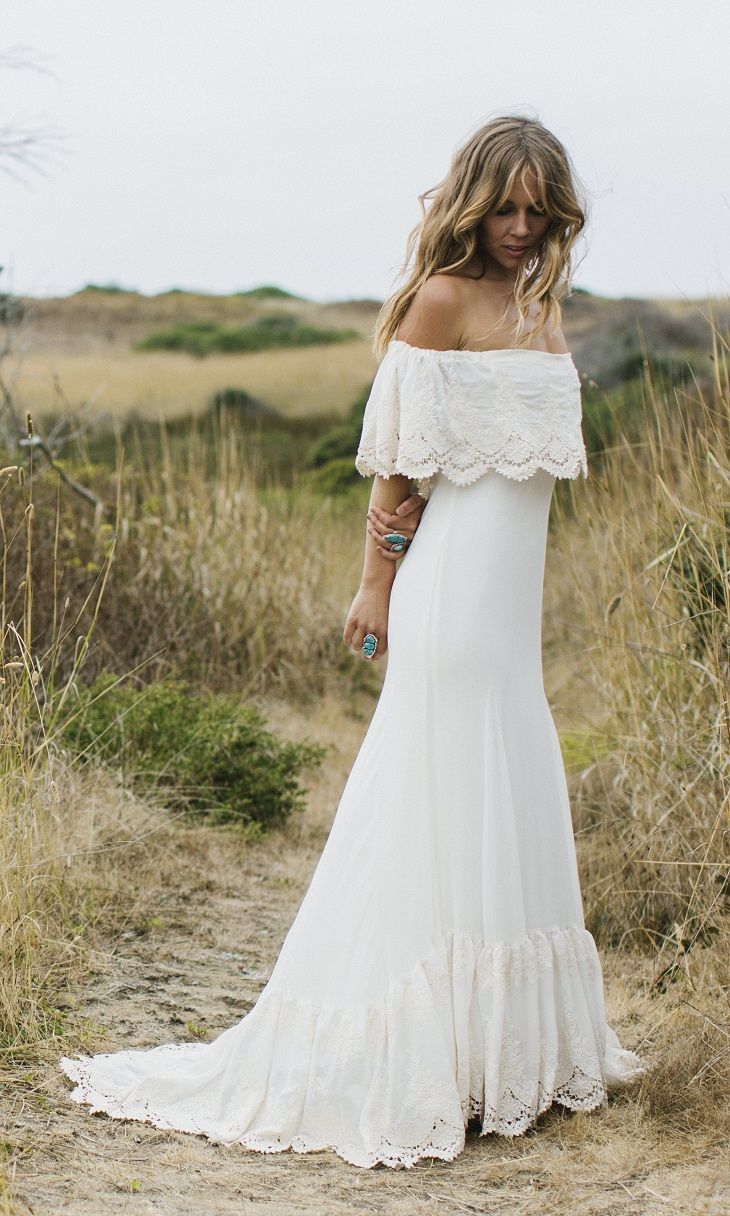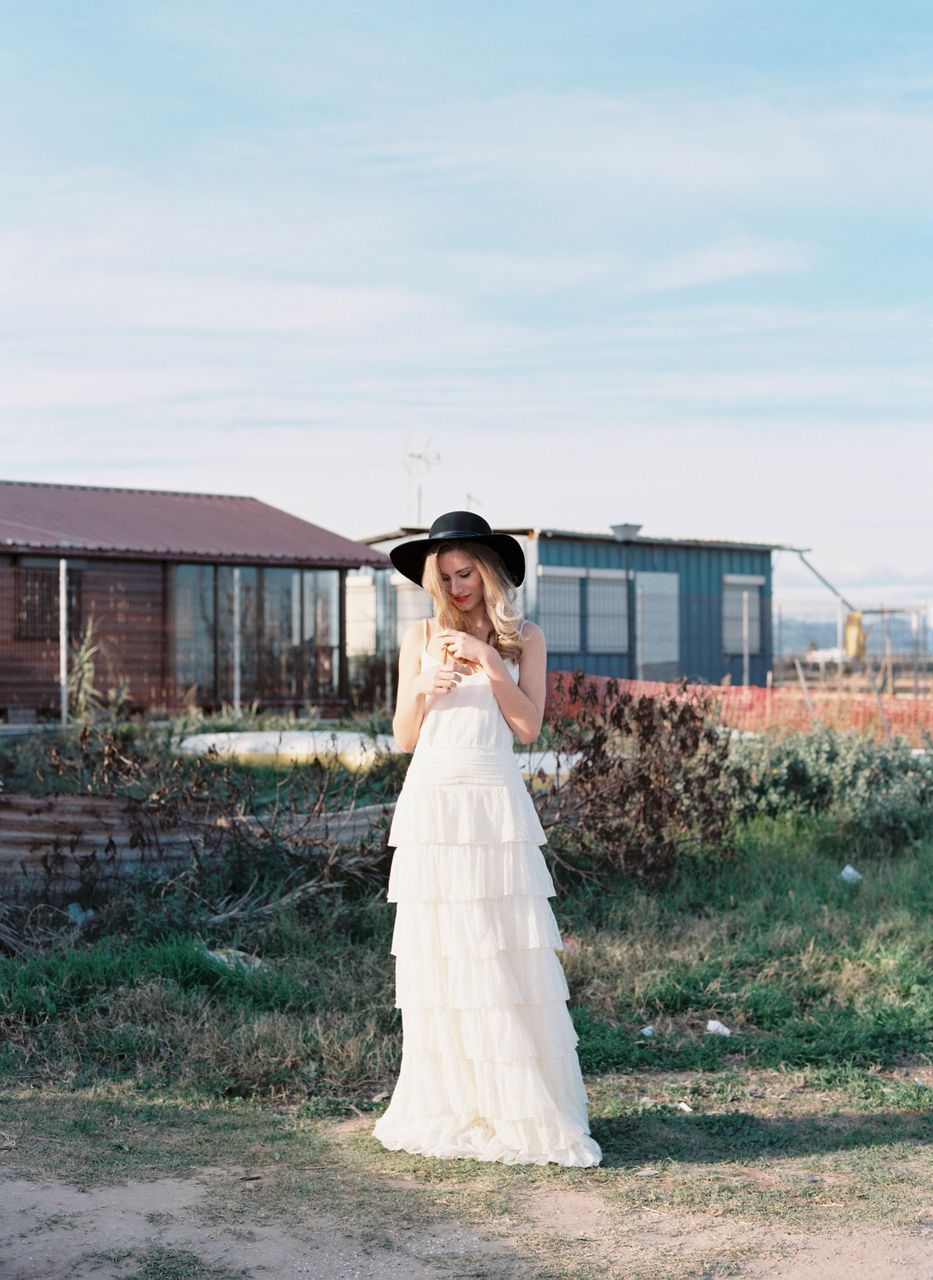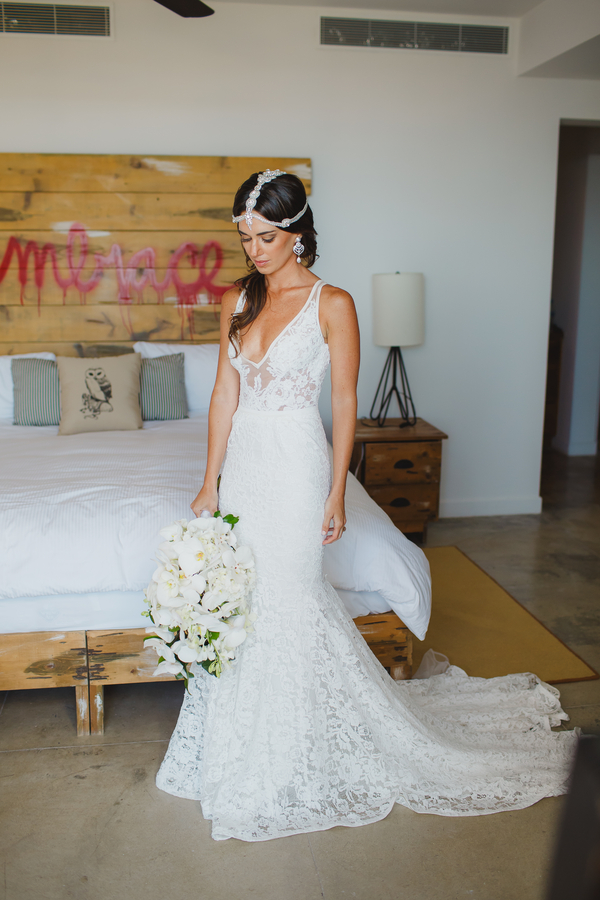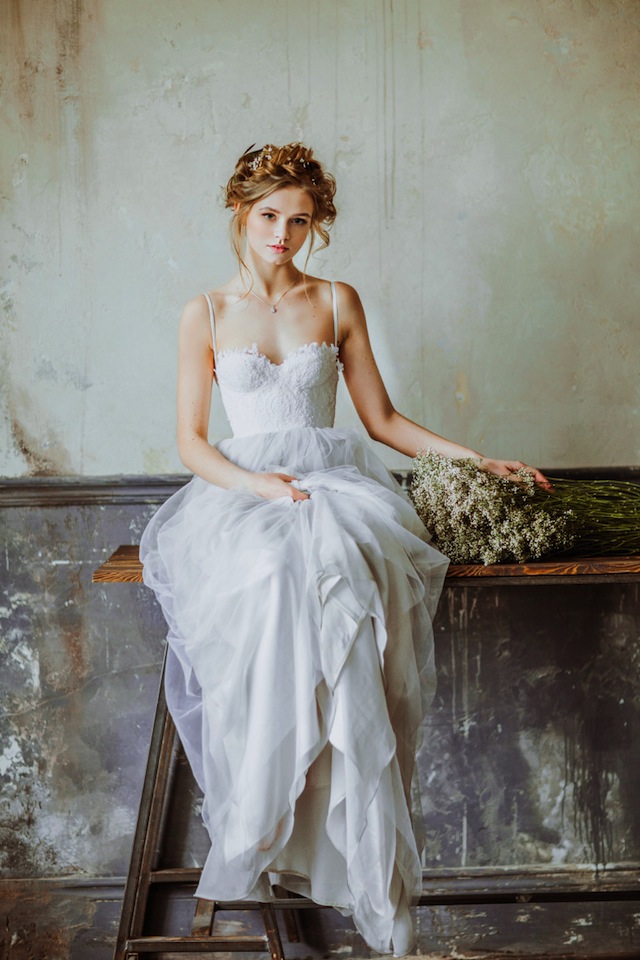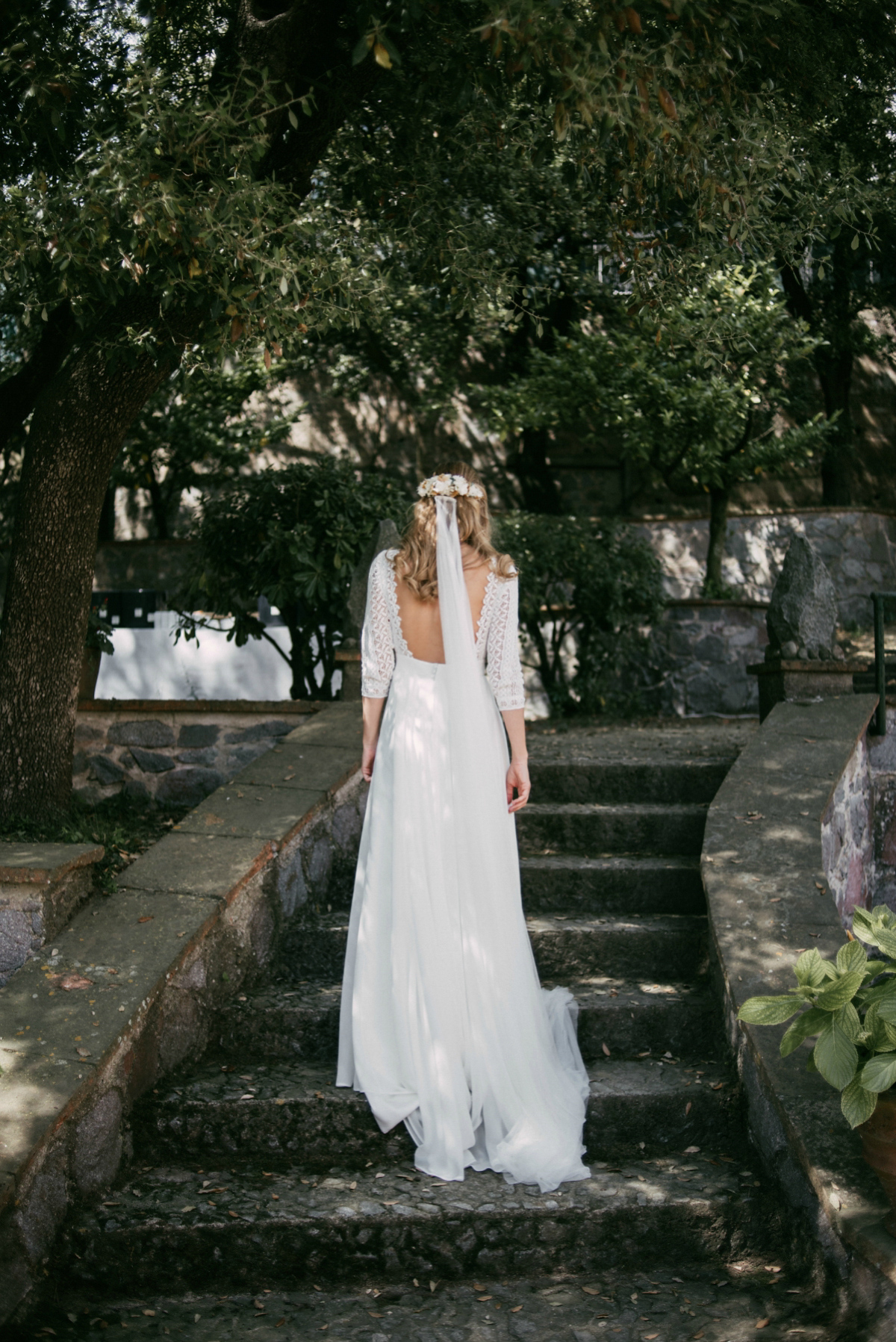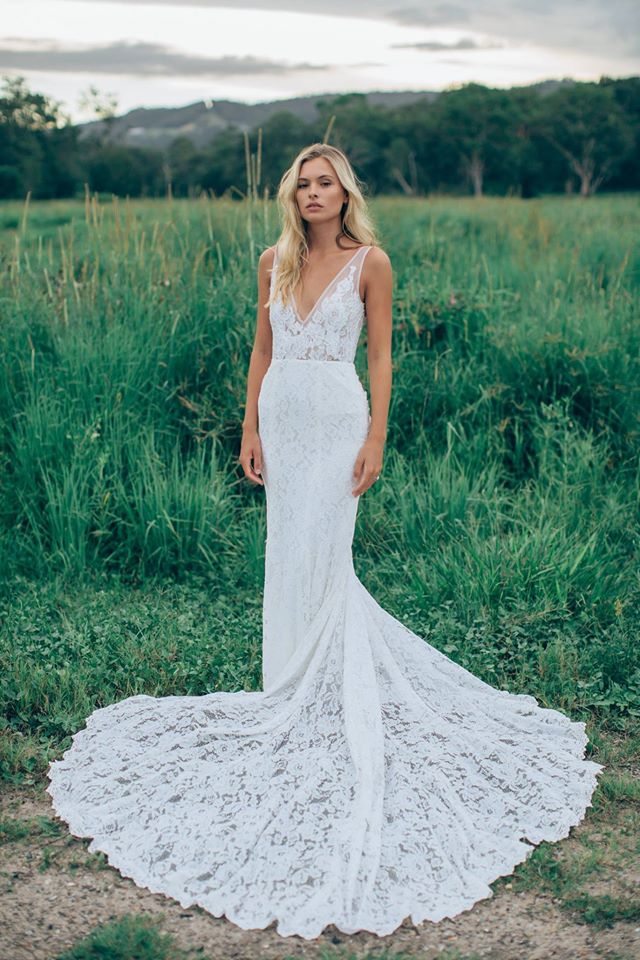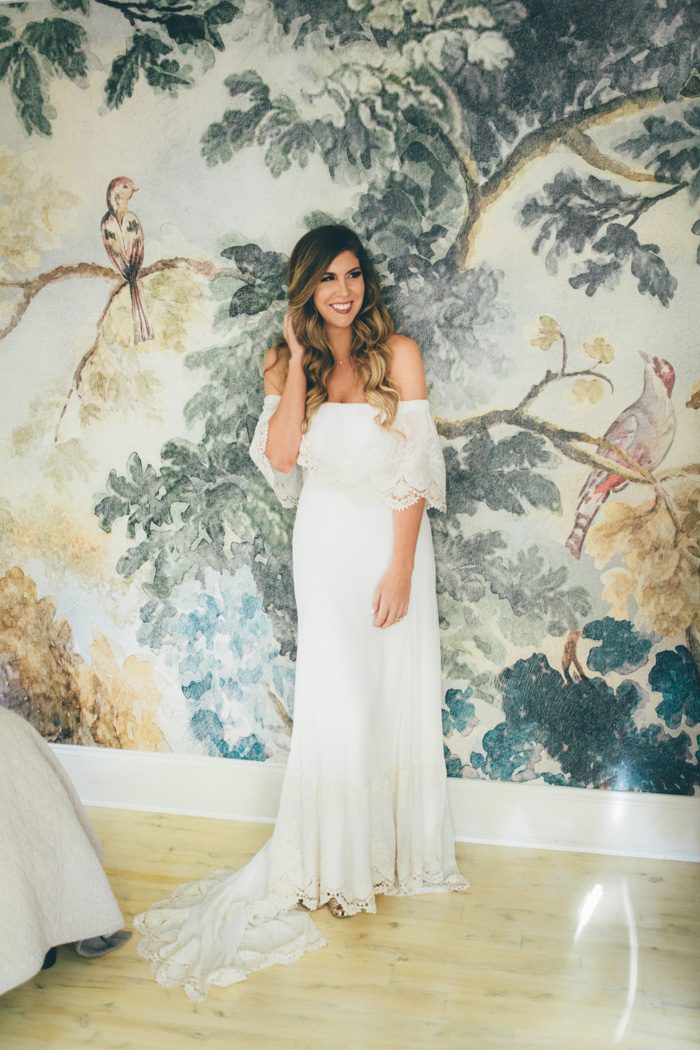 I bet that you will want to go for a Bohemian wedding dress right after you saw all these wonderful ideas and tips. What do you think? Is this your personal choice? Feel free to share your thoughts with us in the comments!