Finding a bra that fits you properly is often an incredibly frustrating task. Between conflicting bra sizes which vary from store to store, bras that don't give you lift, or bras that give unrealistic-looking cleavage, no wonder so many women are dissatisfied with their bras!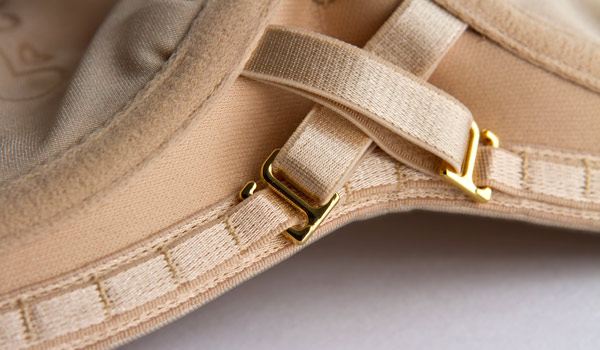 California-based company Upbra is changing that struggle with their revolutionary bras. Here are 5 reasons why you should give the Upbra a try:
Complete Control Over Your Cleavage:
Upbra is doing what was thought impossible- completely customizable cleavage, thanks to their unique  Cleavage Control Straps. At the bottom of each Upbra is a locking system that lets you lock in the cleavage look you desire. Upbra puts you in complete control over your cleavage- making it the perfect choice for both everyday and glam looks!
Cleavage for Smaller Breasts:
For people with smaller cup sizes, cleavage is something that they always want but often feel they can't have without surgery. The Upbra's Active Lift® technology does what was once thought impossible: gives natural-looking cleavage, up to 2 cup sizes larger, without excessive padding. Gone are the days of unrealistic padding that make you look like you've stuffed your bra, with Upbra you are guaranteed to have cleavage that you never thought was possible!
One of the things bras aren't typically known for is giving lift to larger cup sizes. The Upbra bra can provide lift and support unlike any other push-up bra and stays lifted and in place even when worn strapless! The Upbra bra is great at providing lift for moms who may need extra support after having children, as well as older women who might want a younger look- it really is the instant breast lift bra.
The specially formulated vinyl hearts on the inside of Upbra bra cups help in gripping your breasts and moving them inward and upward when the cleavage-control straps are pulled. They're comfortable (no gross stickiness!) with a gripping power that ensures your cleavage will stay in place all day.
Thanks to the adjustable straps, you can create a variety of different strap combos using the Upbra bra. Whether you need a completely strapless bra for a nighttime look, halter top bra strap, or an asymmetrical strap Upbra is incredibly versatile, the possibilities are endless!
Those are only 5 of the many reasons you should give the Upbra a try. Not only is it an amazing product, but it is proudly made in America. If you're looking for a comfortable bra that will give you lift and cleavage like never before, Upbra is the best choice!