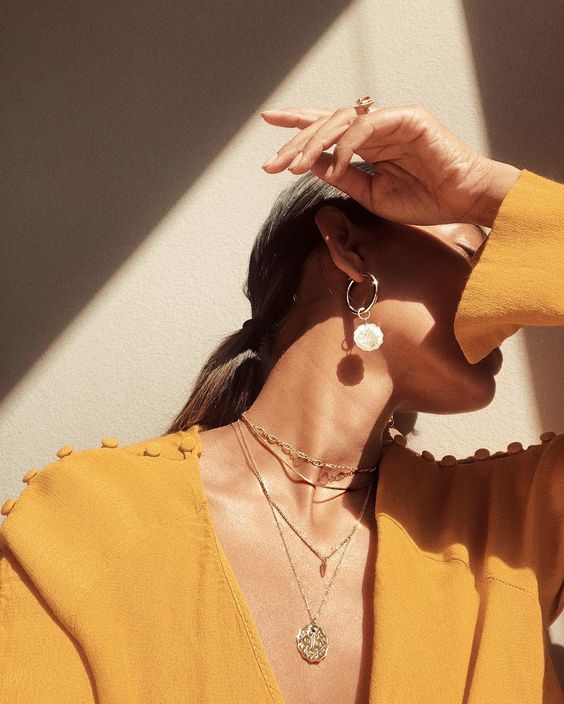 Building your jewelry box is much like building your wardrobe- you need to have a handful of essentials you can count on in the darkest hour, i.e. for when you can't decide what to put on, especially when you're in a hurry! This doesn't seem like a problem until you realize that trends keep on changing, and that it's easy to get lost in the sea of jewelry options available.
Lest you go about spending money on jewelry that you can't quite wear for your everyday affairs, we've compiled this list of fashion pieces that you can show off comfortably!
Here are 6 everyday jewelry pieces that you need to stock up on for formal meets, casual get togethers, and everything in between.
1) String of Pearls
Pearl necklaces are enjoying a resurgence so if you've stashed away your pretty strings, it's time to flaunt them again. A classic piece of jewelry, a string of pearls can dress up even the most plain outfits like a tee and a pair of jeans. These milky gems can also add an air of sophistication and charm when worn with formal to semi-casual outfits to work, after-work parties, or weddings!
Wear a pearl necklace that just skims your collar bones with a crew neck top or off-the-shoulder dress. Pair plunging necklines with a longer pearl rope worn as is, doubled over, or knotted at the end.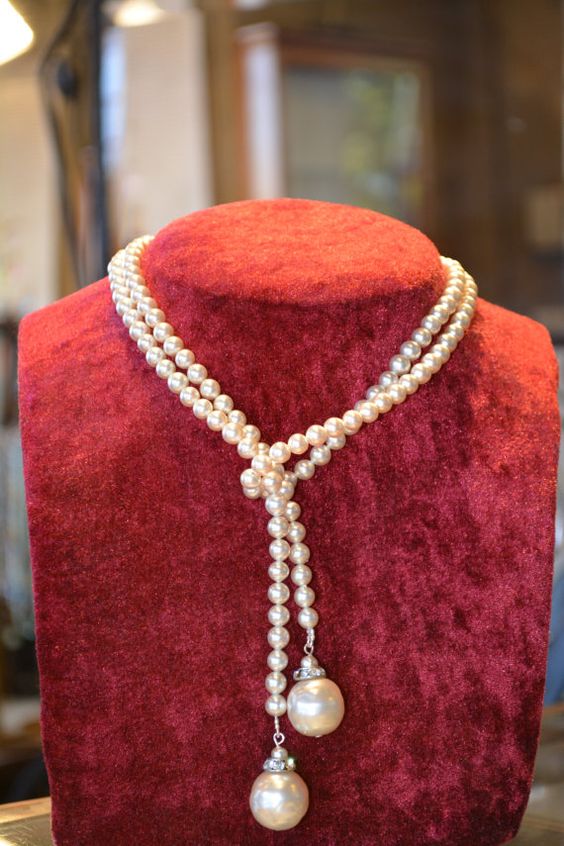 2) Gold Chain
Gold chains are here to stay! Add elegance to your outfits with a delicate gold chain worn on its own or with a dainty pendant. You can also layer a couple of thin chains to add interest or cover your cleavage.
A long delicate chain will work well with an outfit with a plunging neckline. Deep necklines can also be paired with shorter chains or chokers, while chunky anchor chains can be worn with round necks and button downs. Throw on a blazer to keep the look semi-casual.
Remember: whether you love interlinked gold chains or chunky chokers, pairing them right with your attire is the key to indulging in your gilded pleasures!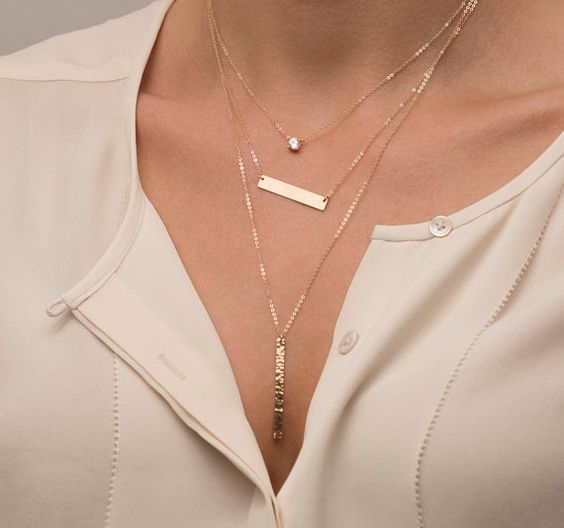 3) Tennis Bracelet
Originally known as line or eternity bracelets, these thin, lightweight diamond studded strands make for a go-to staple that can add a sparkle to your office wardrobe. Tennis bracelets can also add a touch of glamour to casual outfits while offering ease of movement, making running errands fun!
Wear a tennis bracelet singly or stacked with others that sport diamonds in different cuts or settings. You can play with different metals like white or rose gold and platinum too! Alternatively, pair one with your watch, or with a leather band or cuff for an edgy look.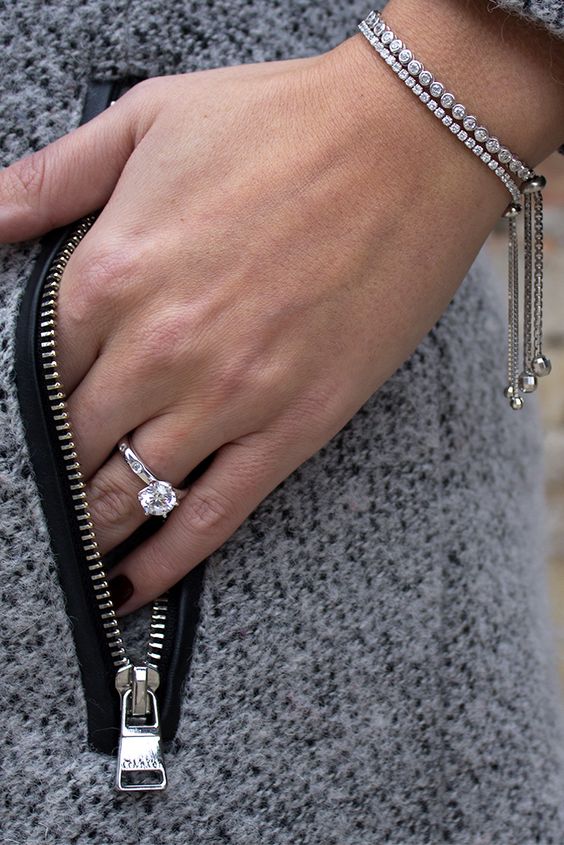 4) Hoop Earrings
Hoop earrings have made their way back into our lives from the 80s and early 90s! These stunners are available in oversized and thick versions or dainty ones, in plain metal tones or colorful hues, and in a number of sizes. Go big or go small, or layer hoops of different sizes to get heads turning your way.
Still feeling wary of them hoops? Pair them with anything from maxi dresses to poolside garb and turtle neck tees to off-the-shoulder blouses! Just remember to tie your hair up in a bun or a ponytail to show off your hoops.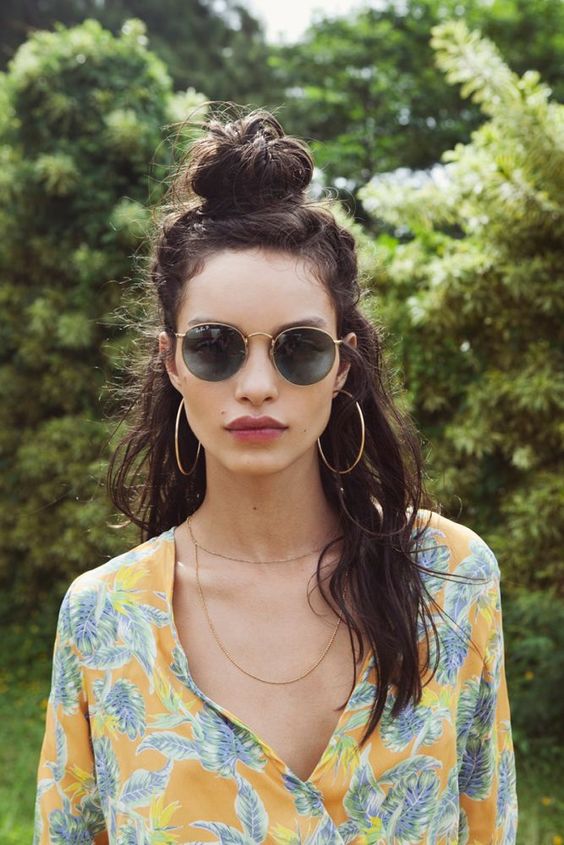 5) Stud Earrings
Understated yet exquisite, that's stud earrings for you! Their nondescript size might make you want to pass them up for something bigger, but if you take your time selecting a pair that's styled well, you'll definitely be raking up the envy of the town.
Diamond studs are favorites, as are pearl studs. They come in a variety of designs and make for perfect work-wear accessories. For casual hangouts, switch to a pair of novelty studs that depict your zodiac sign or favorite animal!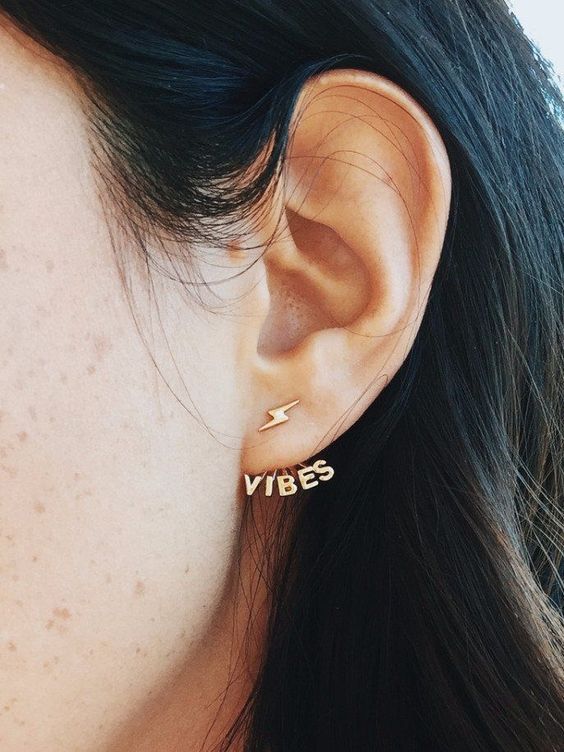 6) Stacked Rings
When it comes to stacked rings, less is more. So don't go by the name of the trend and layer on rings on all your fingers! If you don't have a huge collection of designer rings, just invest in a couple of rings in different designs and of varying thickness.
Feel free to play around with metals and colors, making sure to achieve a cohesive look. Also, spread out rings over fingers of both hands to avoid creating an imbalance. Don't be afraid to sport rings on your thumb and pinky, and do make use of midi rings to amp up the style quotient!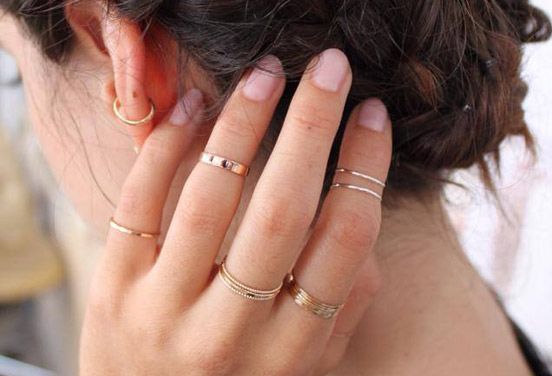 Conclusion
Everyday fashion jewelry serves to give a finishing touch to your outfit and when chosen right, can also set you apart from the crowd! What's more important though, is for these jewelry pieces to be suited to the daily grind so they can allow you to go about your busy day with ease.
With this list of fashion jewelry pieces, we're sure you know just where to put your money so that every time you're stepping out, you're doing so in style. And since these pieces are versatile enough to pair amazingly with all sorts of outfits, you can bid moments devoid of sparkle goodbye!
Happy shopping!