Hey there my lovely fashionistas! Fall is just around the corner, which means that we should start reorganizing our office attire, put on the back the clothes that we won't wear and find some pieces that will keep us warm and comfortable. For today, I have made you a wonderful collection of 12 stylish office outfits to copy this fall. Are you excited?
SEE ALSO: 10 Chic Ways To Wear Your White Pants In Fall
From more sophisticated and classy to casual combos with jeans, below you will find outfits for any taste and working ambiance. So, let's take a look at the gallery and draw some inspiration. You may find your next outfit here, who knows. Enjoy and have fun!
Classy Black and White Outfit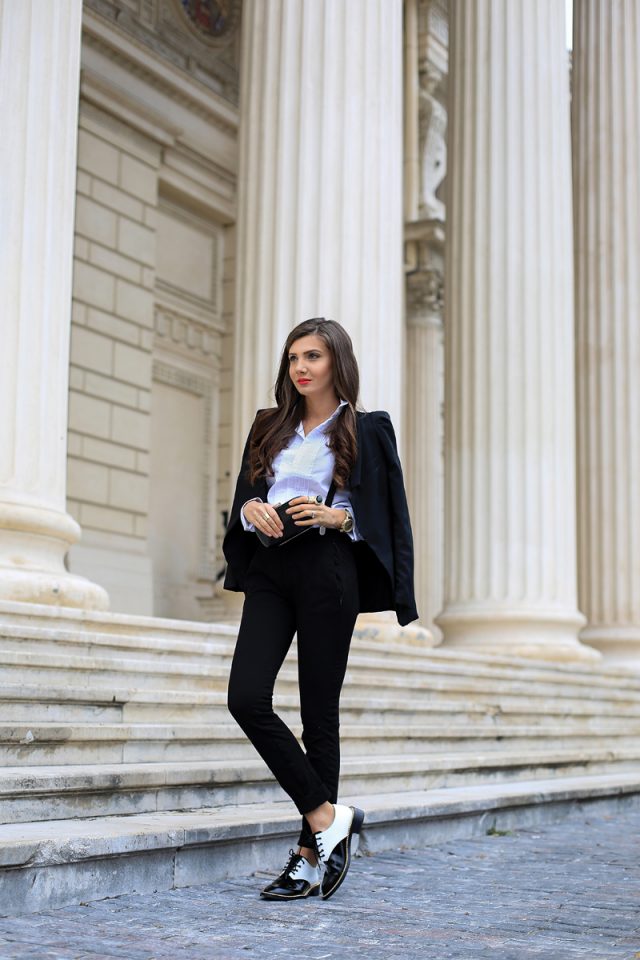 Interesting Combo with Navy Blazer, White Shirt, Jeans and Brown Accessories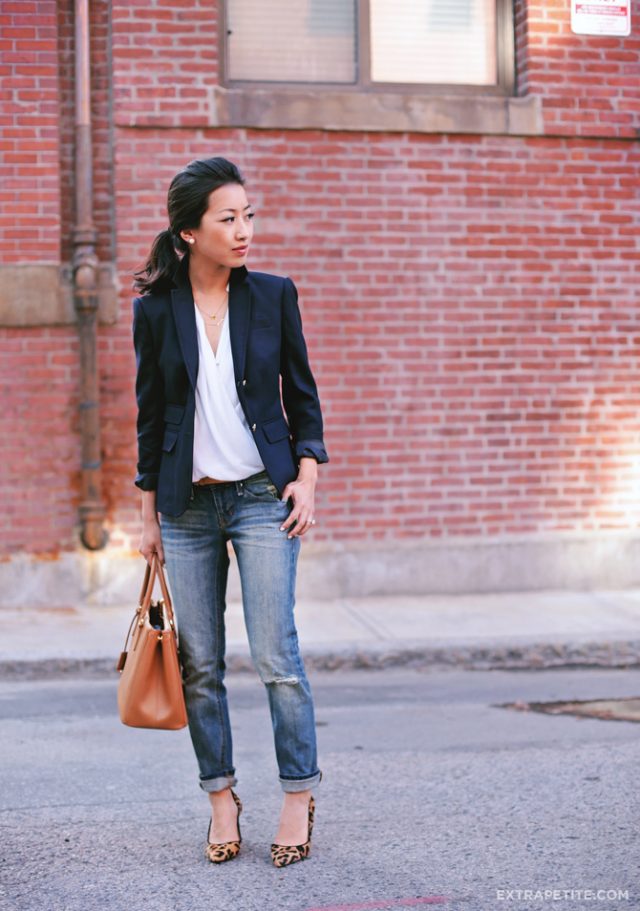 Lovely Navy Blazer and Cream Pants in Combo with White Tee, Navy Accessories and Shoes and Brown Bag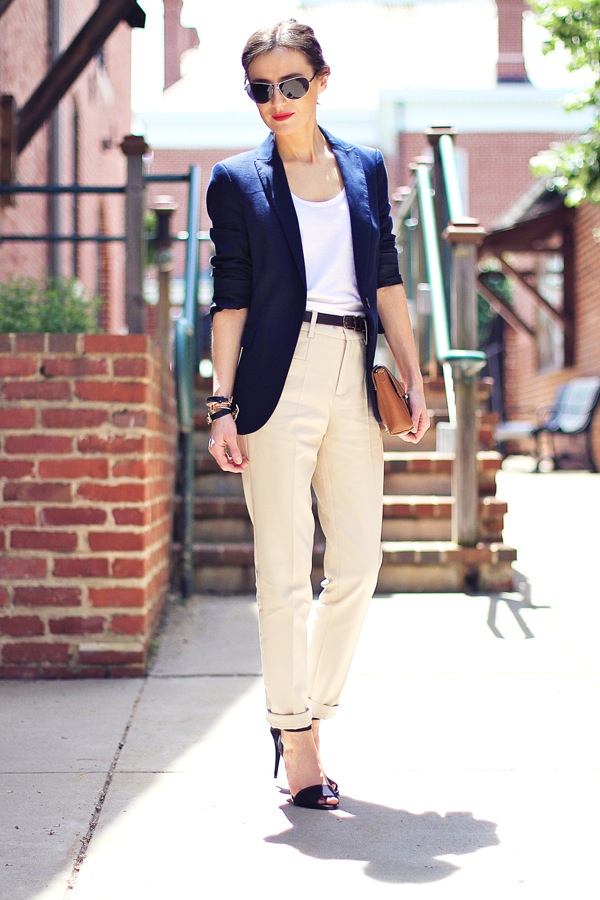 Classy and Very Charming Office Outfit Idea with Checkered Pants, White Shirt and Black Blazer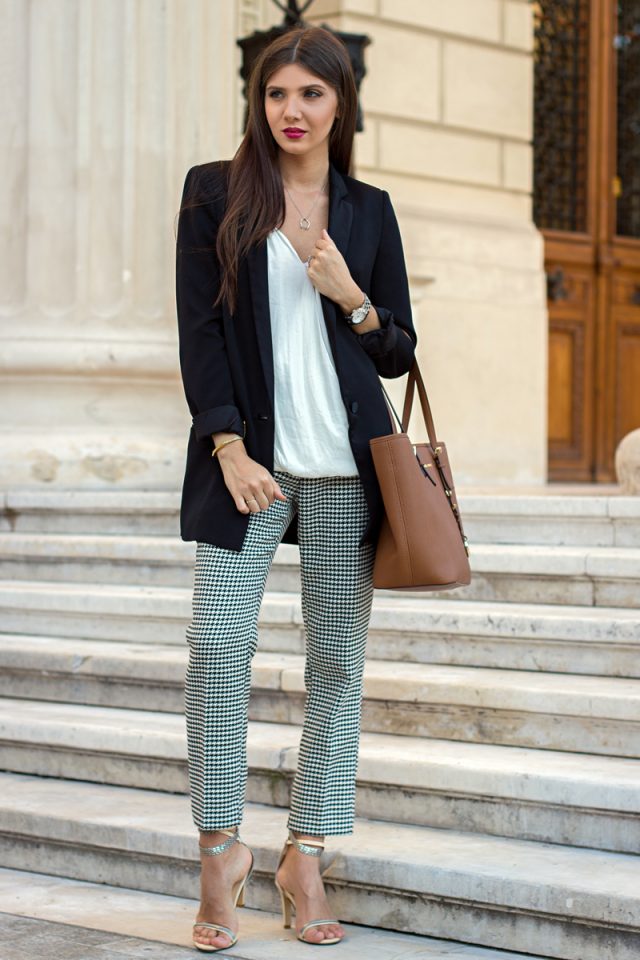 Lovely and Comfortable Outfit with Boyfriend Jeans, White Shirt and Grey Blazer
Amazing Brown Blazer and Bag to Wear with Your Fall Office Outfits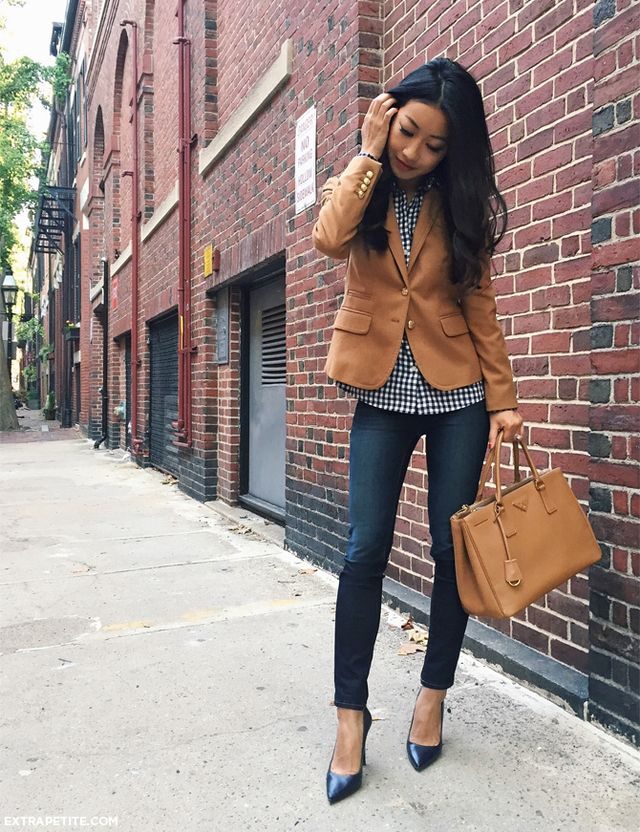 Perfect Combo for the Early Fall Days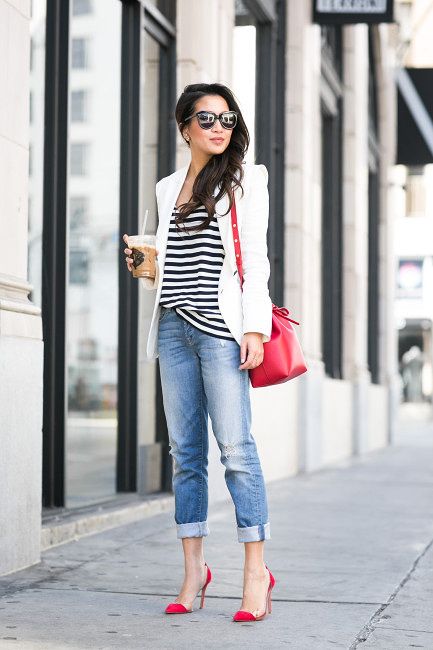 Astonishing, Very Classy and Sophisticated Outfit for Work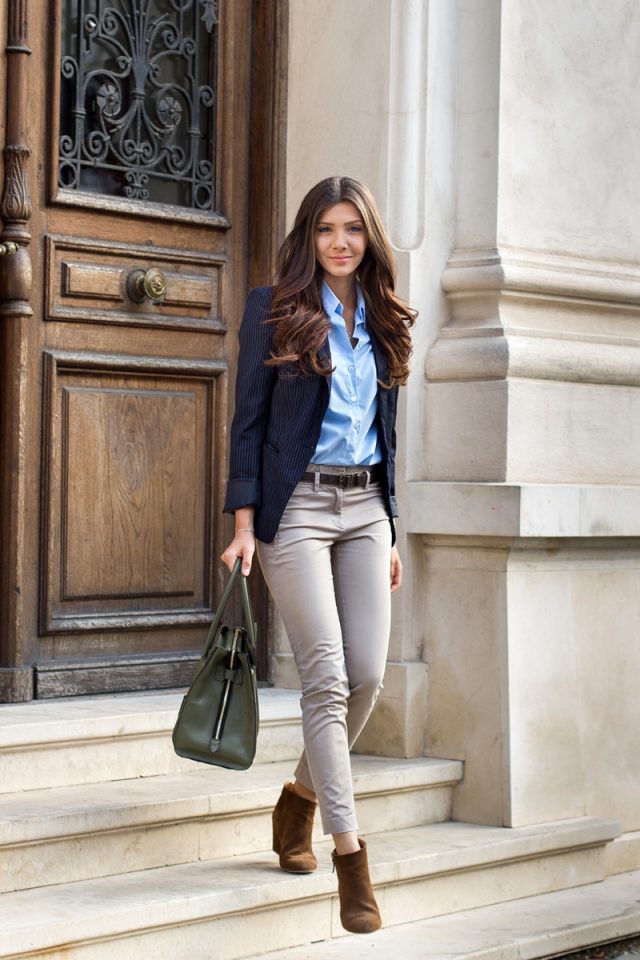 Marvelous Idea to Match Stripes, Brown and Grey This Season and Look Super Classy at Work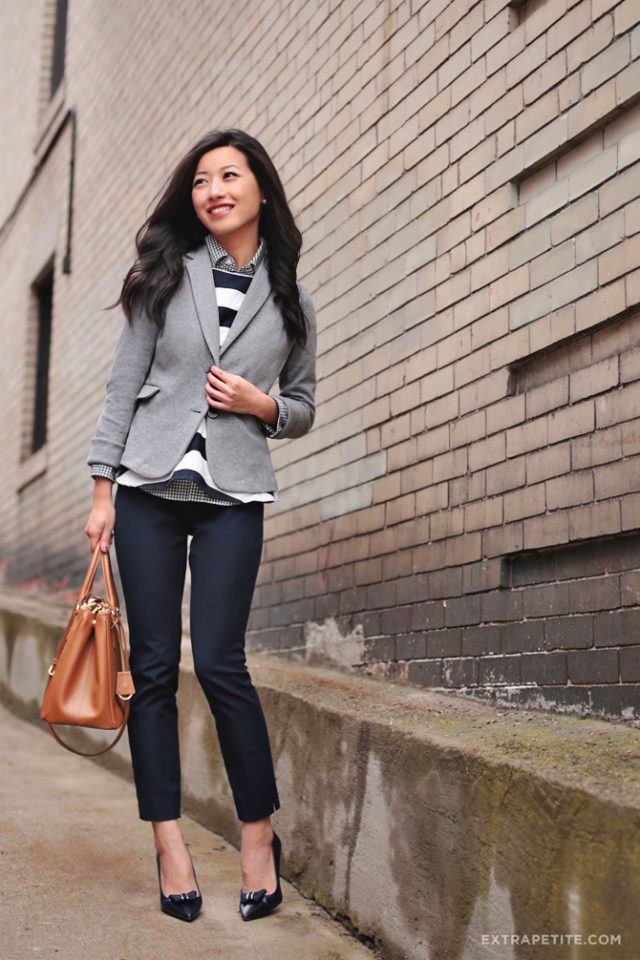 Super Classy and Elegant Combo with Tweed Jacket and Heels, White Shirt and Black Pencil Skirt for Your Next Business Meeting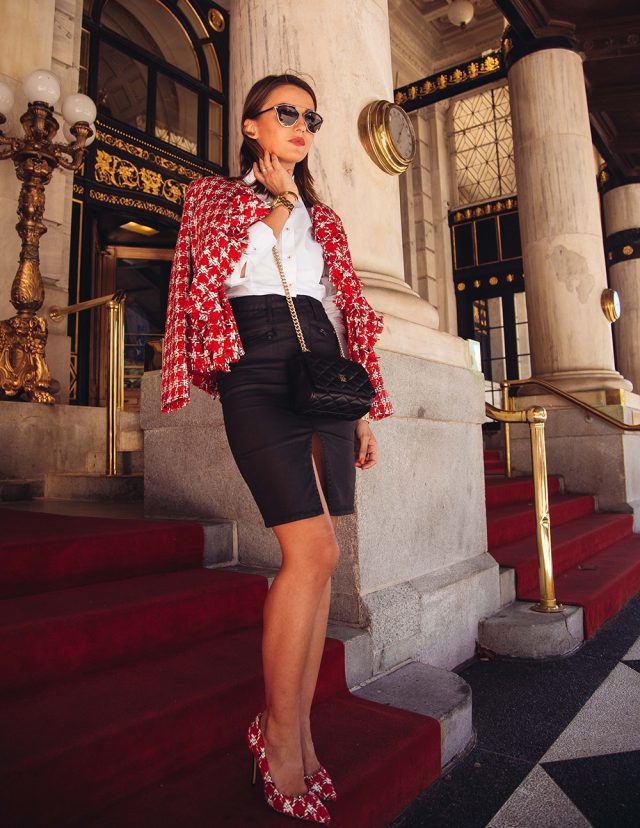 Marvelous Orange Blazer in a Combo with Tweed Skirt and White Shirt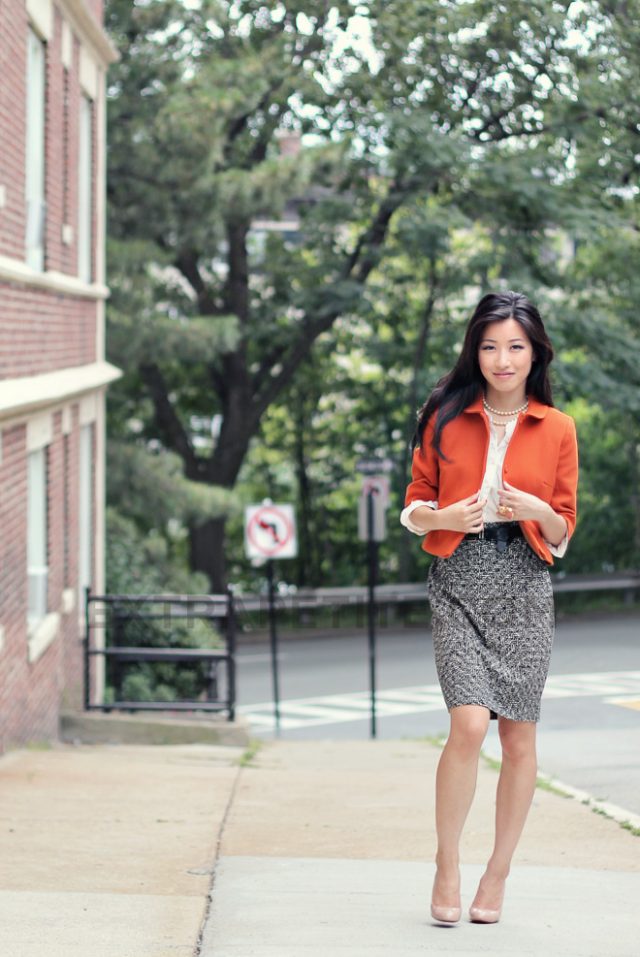 Charming Navy Blazer and Pencil Skirt with Interesting Print and Classy Shirt – Perfect Outfit for Business Meetings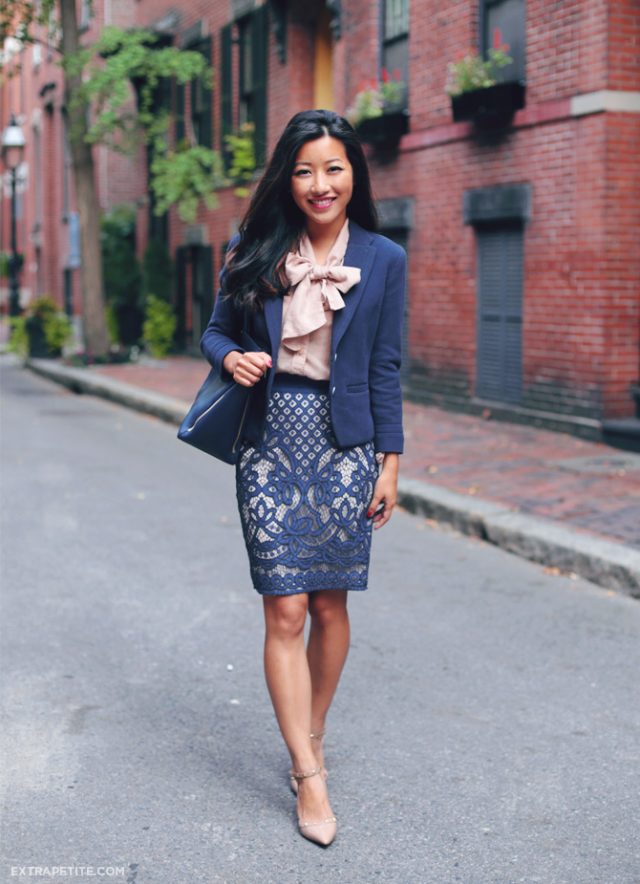 So, what do you think about these office outfits my dear fashionistas? Do you find them fashionable and modern? Which one is your favorite and would you like to wear to work? I really like the outfit with brown blazer and bag, but I can't take my eyes off the red and white tweed jacket as well. Please share your comments below. If you have some other interesting outfit ideas, please share them too – I would love to see everything you have to show me! Thank you for reading! Enjoy in the rest of your day and don't forget to stay up to date with the content of Fashion Diva Design!