Hey there my lovely people! How are you? Are you enjoying the beautiful days? I'm always here to give you some fashionable combinations to look the best. For today, I have something different and I'm sure that you will like it. My post is called "11 Smart Ideas to Organize Your Vanity Table ". Are you excited?
SEE ALSO: 15 Clever DIY Jewelry Storage Ideas That Will Blow Your Mind
Between accessories, skin care products and cosmetics, makeup, jewelries, there is a ton of other stuff you need to have on hand while getting ready every morning. When you have a disorganized dresser or vanity, finding the pair of earrings, necklace or bracelet you need can be very frustrating. By decorating your table and dresser, you will ease your life and you will make the process of getting ready way easier.
I have gathered some amazing ideas to inspire you to organize your space. So, let's check them out and draw some inspiration. Enjoy and have fun!
You can use photo frames as trays to organize the things on your vanity table.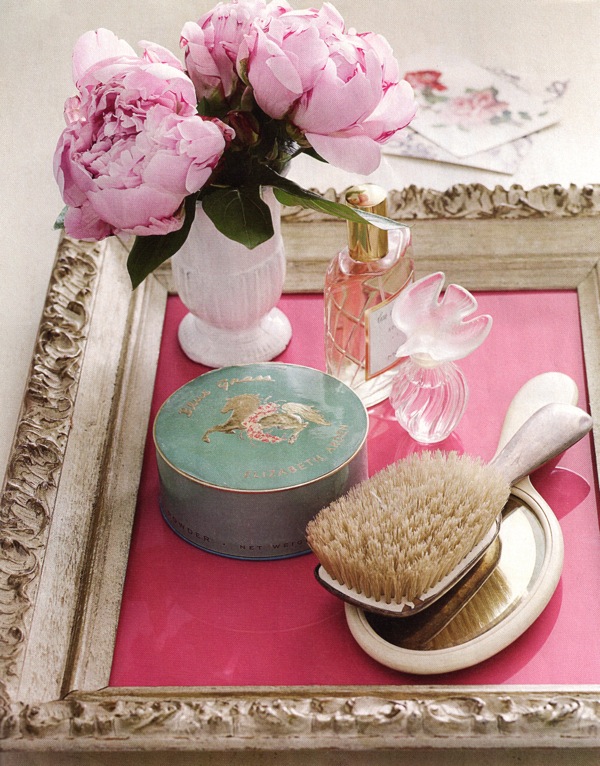 The magazine rack can be used for organizing the hair tools.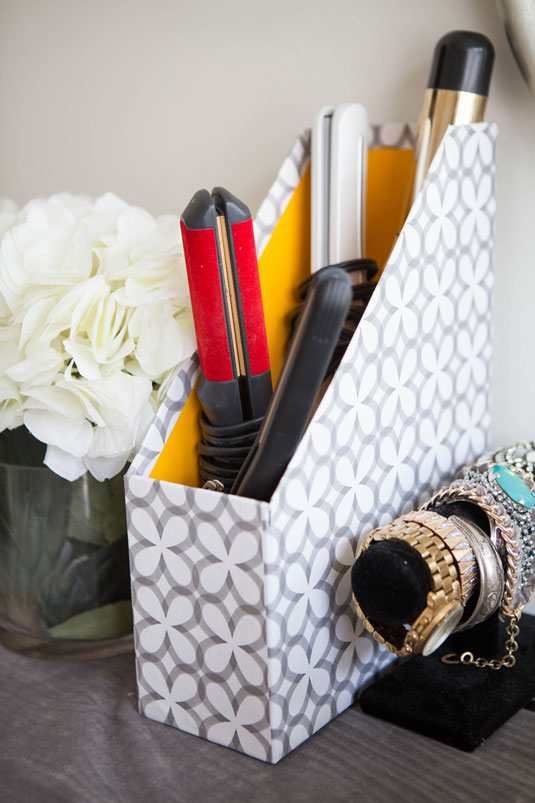 The cake stands are perfect for organizing the perfumes and accessories.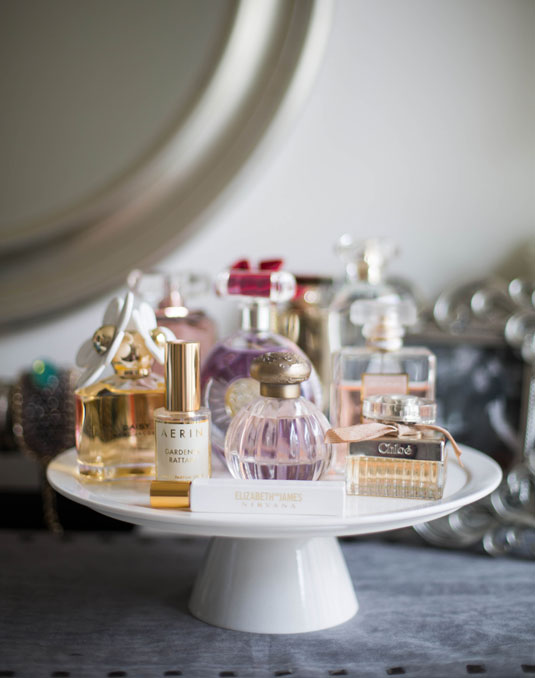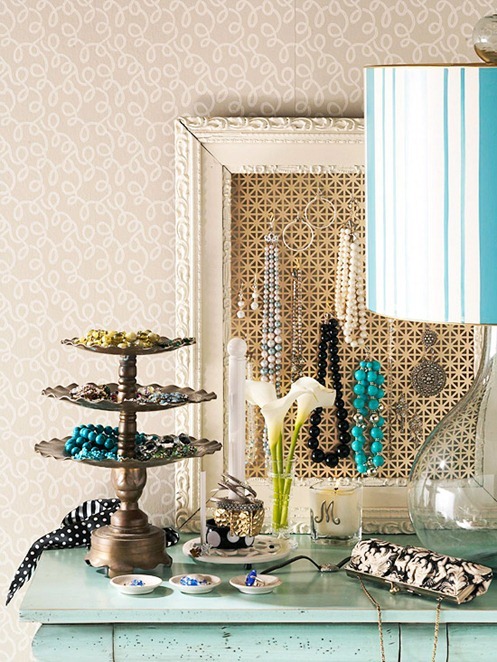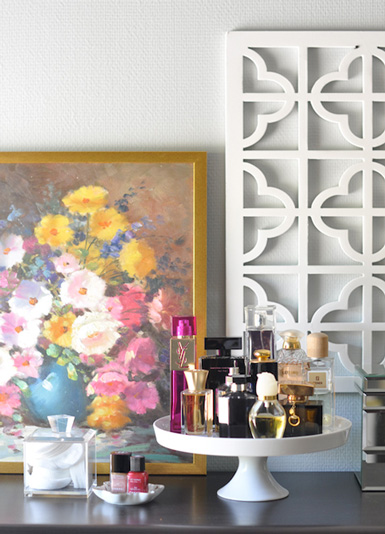 You can hang the necklaces and bracelets on wooden racks or hooks. There are million interesting racks that will make your walls more interesting and fun.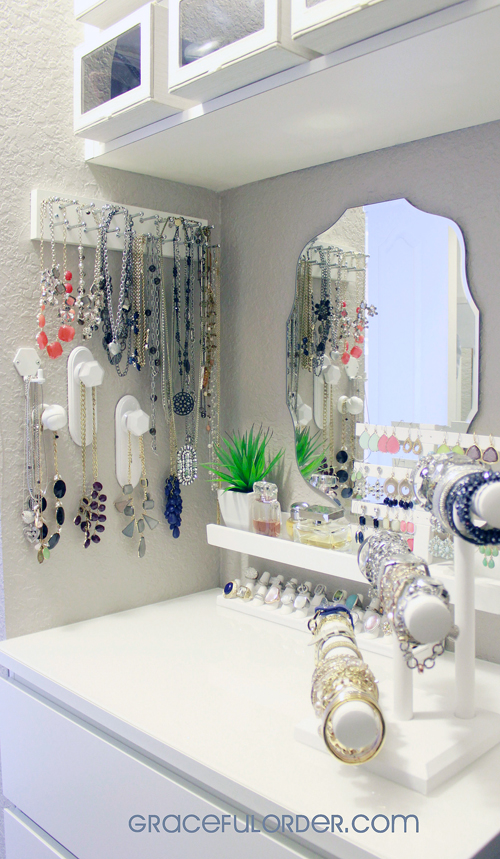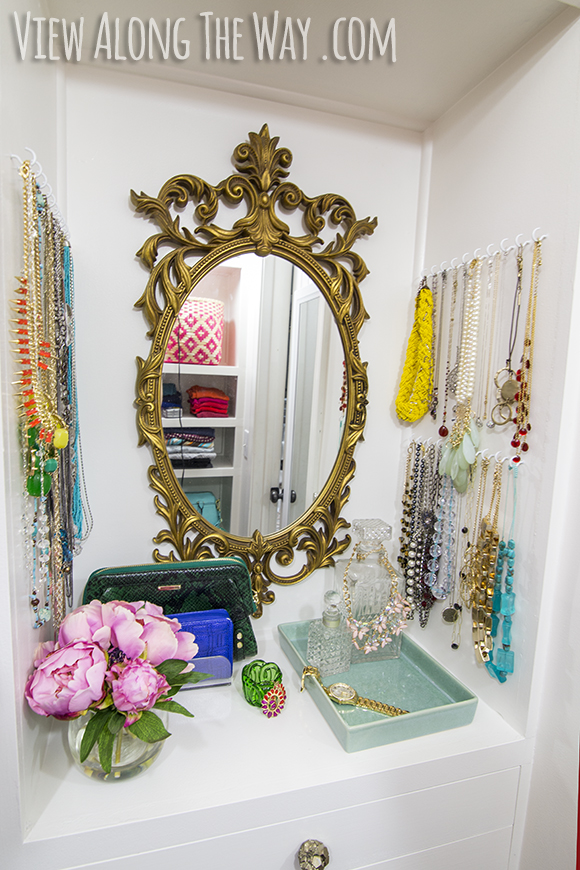 The trays are perfect for displaying the accessories. For more interesting look, you can decorate the trays with gemstones, fabrics or other decorative things.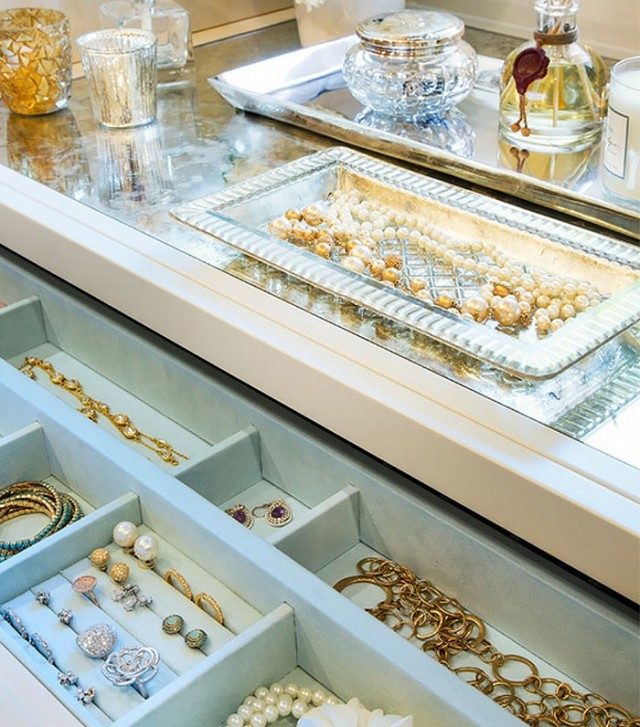 Apothecary jars are perfect storage solutions. They will make your table organized and more interesting. You can use them to store your jewelries, watches and belts. They are often used for storing nail polishes too.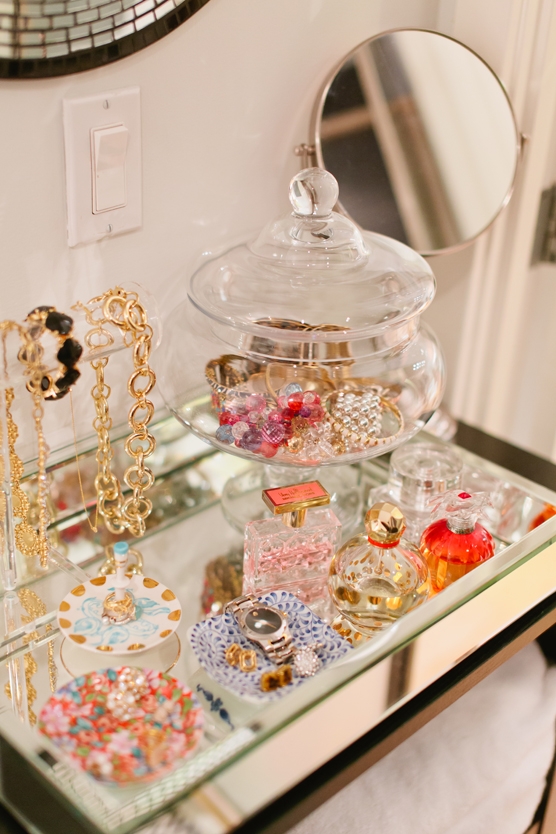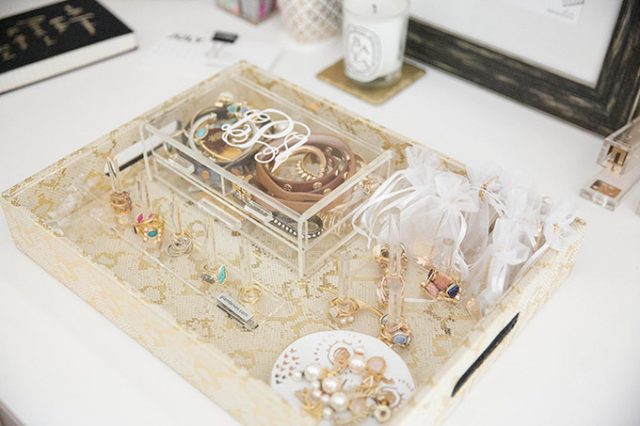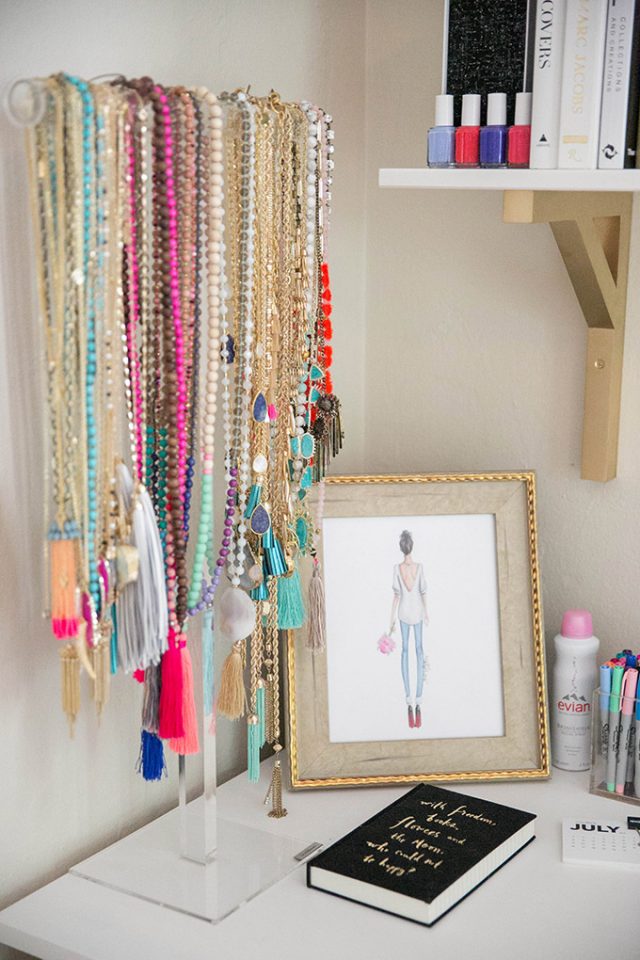 So, what do you think about these ideas to organize your vanity table? Do you find them interesting and useful? Would you dare to organize your table in one of these ways? Which idea is your favorite? I can't choose just one idea, what about you? I would love to know your comments, so feel free to share them below. If you have some other clever ideas for organizing vanity tables, please share them too – I would love to see everything you have to show me. Thank you for reading! Enjoy in the rest of your day and don't forget to stay up to date with the content of Fashion Diva Design!