Hey there my lovely divas! How are you? Are you enjoying the beautiful days? Your Fashion Addict is always here to inspire you and awaken your creativity. I have already shown you many fashion trends, that will help you stay stylish and fashionable in the upcoming seasons. But, today I'm not here with lovable outfits and modern combinations to copy, but some useful and very smart apothecary jar storage solutions that you should not miss. Are you excited?
With varying sizes and shapes, you can always find one that will fit perfectly your style, ambiance and needs. If you thought that you can use these jars for storing food, candies, etc, you are very wrong. The apothecary jars can add charm to your bedroom, bathroom and any other room and can be used for storing whatever you want. I have found some fascinating and creative ideas of how you can reuse and make those jars useful. Let's take a look at the gallery and draw some inspiration. Enjoy and have fun!
If you don't want your makeup brushes to collect dust, you can put them in an apothecary jar. For more luxury and sophisticated look, you can fill the jar with gem stones.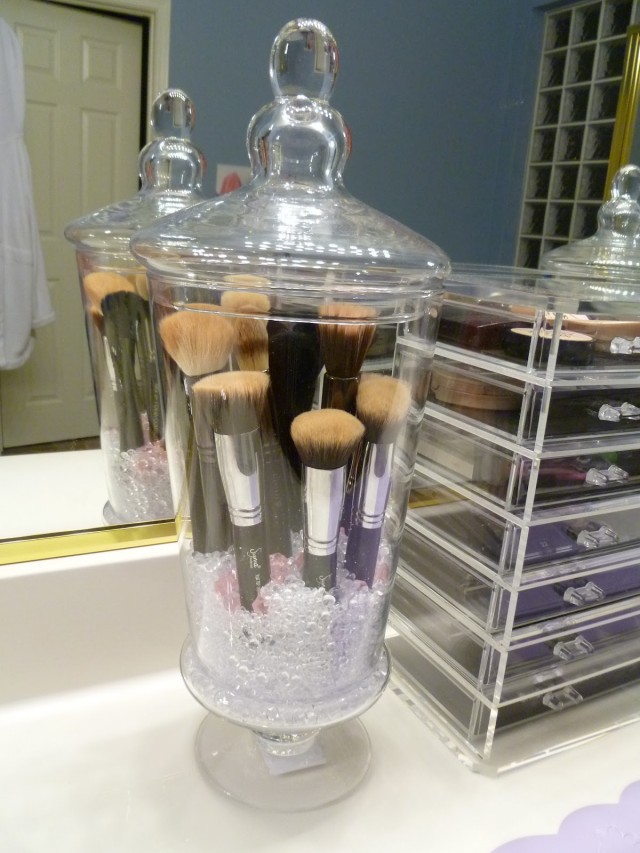 Your lipsticks and lip glosses can be beautifully organized in a jar. If you have million lipsticks, then you should think about this storage solution. It will also make your vanity table look more luxury and sophisticated.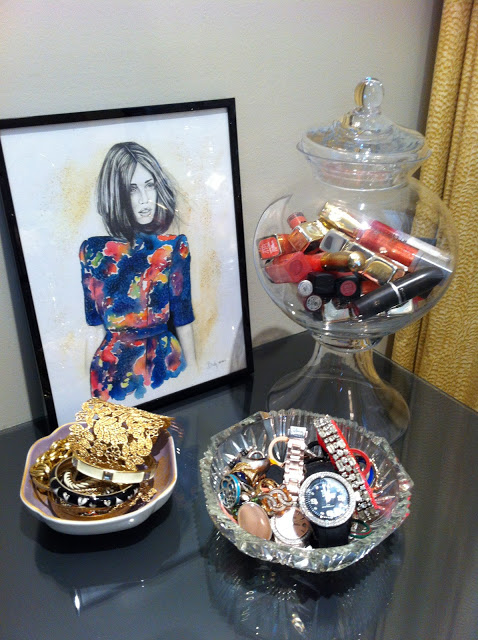 You can also organize your necklaces, bracelets, watches, hairpins and other accessories in jars too.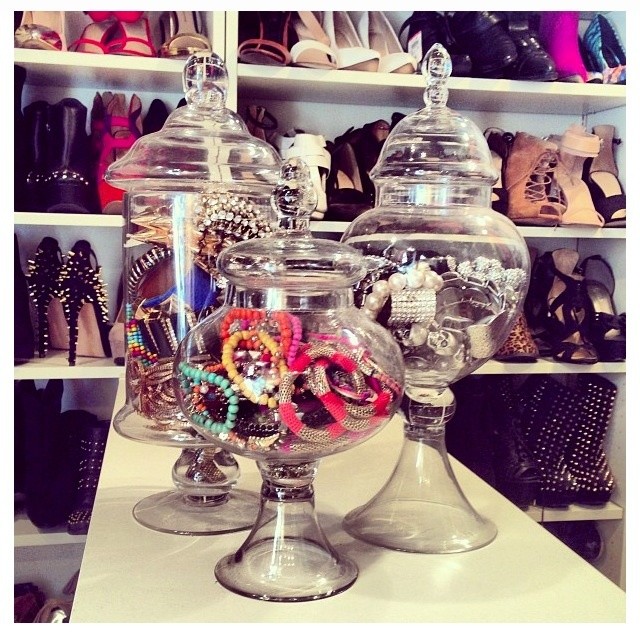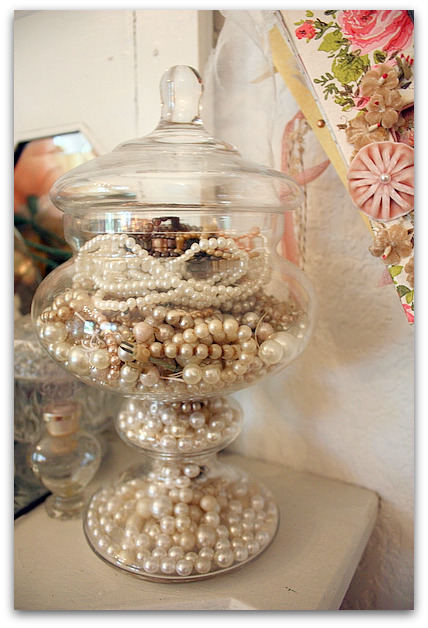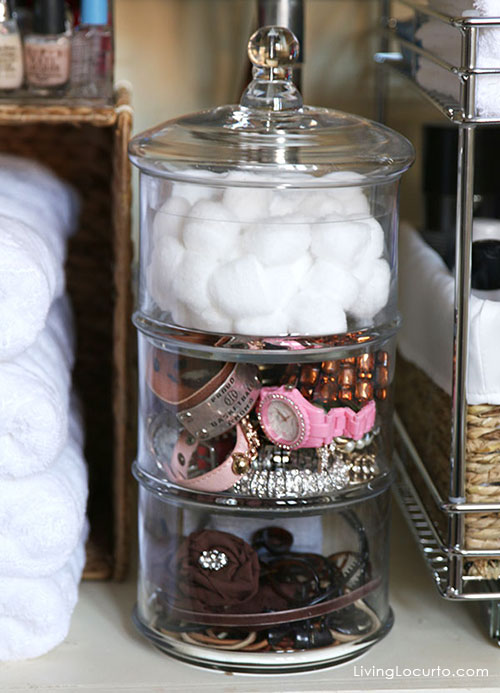 You can store your nail polishes in an apothecary jar.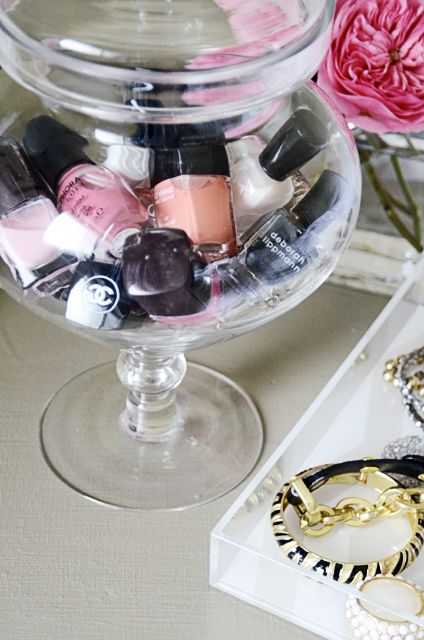 Your headbands can be also stored in this kind of jars.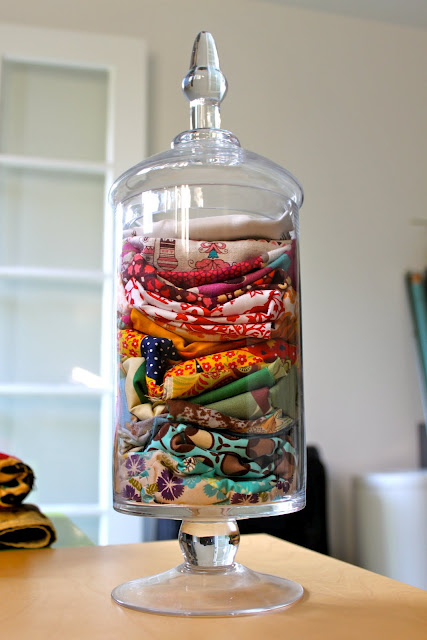 You can use the jars for storing soaps, bath salts, cotton balls, cosmetics, etc. And if you want those items to be stored on dry and clean place, then you definitely need to opt for such storage solutions. They will keep your bathroom organized and will also add touches of glamour.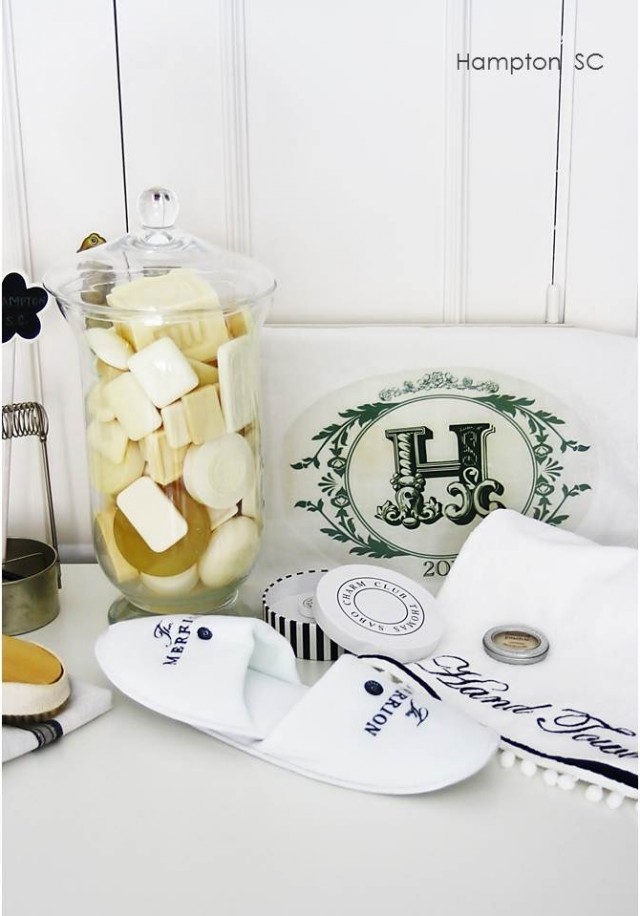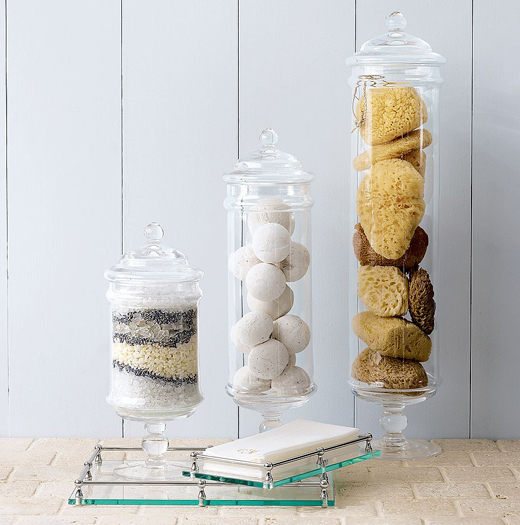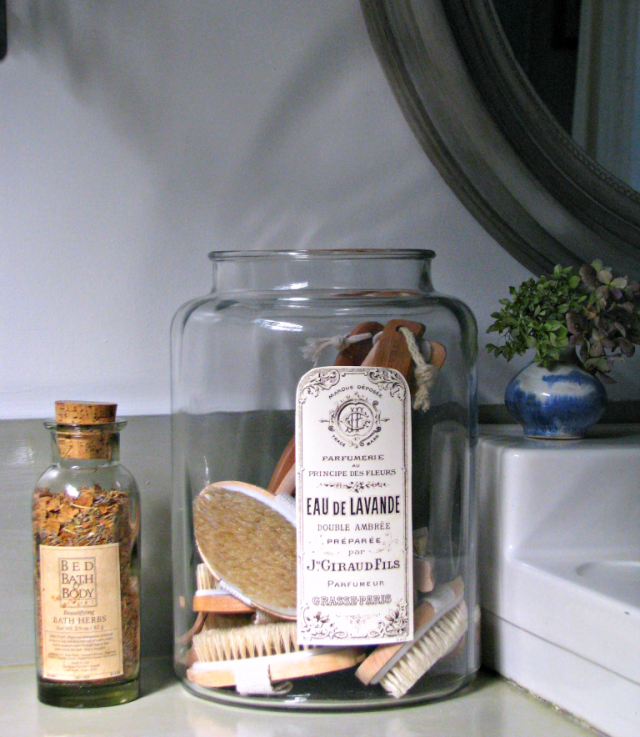 What do you think about these apothecary jar storage solutions? Do you find them useful and fun? I would love to know your opinion, so feel free to share it in a comment below. If you have some other suggestions, share them too. I would love to see everything. Thank you for reading! Enjoy in the rest of your day and don't forget to stay up to date with the content of Fashion Diva Design!