Hey there my lovely fashionistas! How are you? I'm always here to show you some unique combinations that you can copy. I have also shown you so many fashion trends, and today I'm here with one more. My post for today is called "11 Chic Outfits with Golden Shoes for Any Occasion".
SEE ALSO: 15 Stunning Combos With Block Heels To Wear Now
If you thought that the golden shoes can be worn only with glamorous gowns you are wrong. I have found some stupendous combos, that will prove you that you can wear this type of shoes with everything and look fabulous. You can wear them with shorts, classy pants, skirts and dresses. Let's take a look at the gallery and draw some inspiration. Enjoy and have fun!
For more fabulous and fancy look, you can match your classy pants and top with golden flats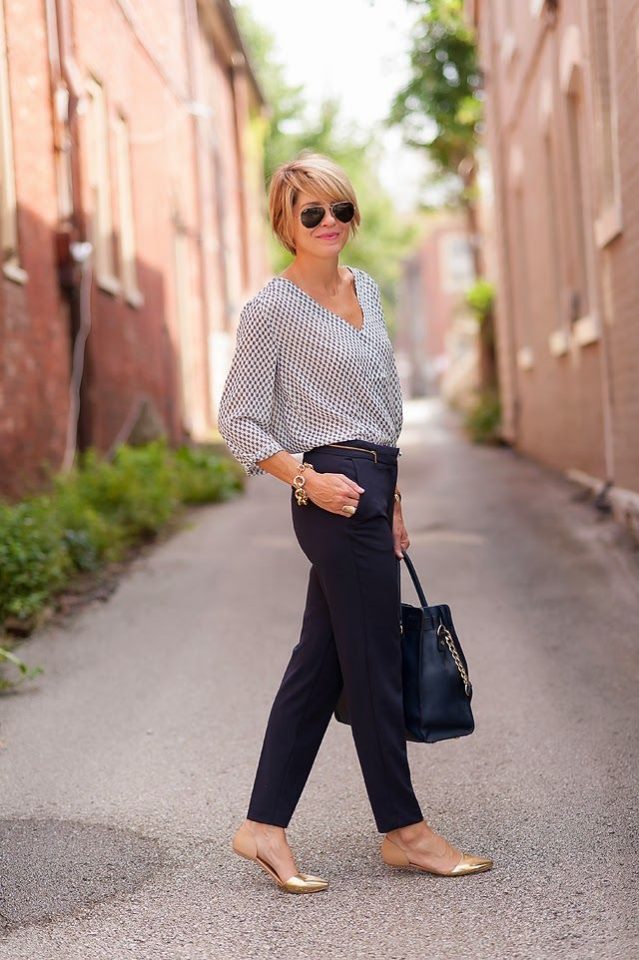 You can break the monotony of all white with golden sneakers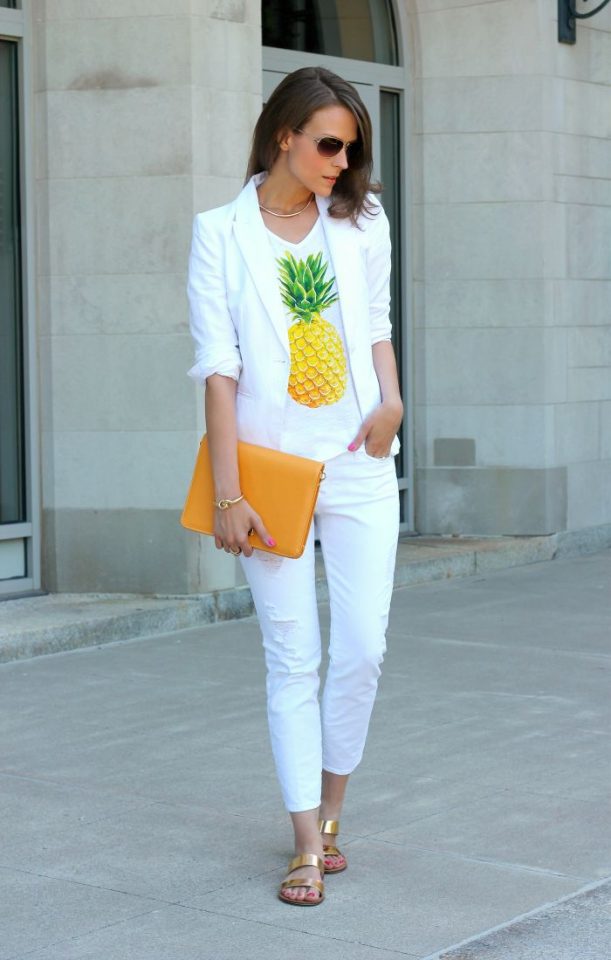 A combination of striped shirt and maxi skirt can also be combined with golden shoes and accessories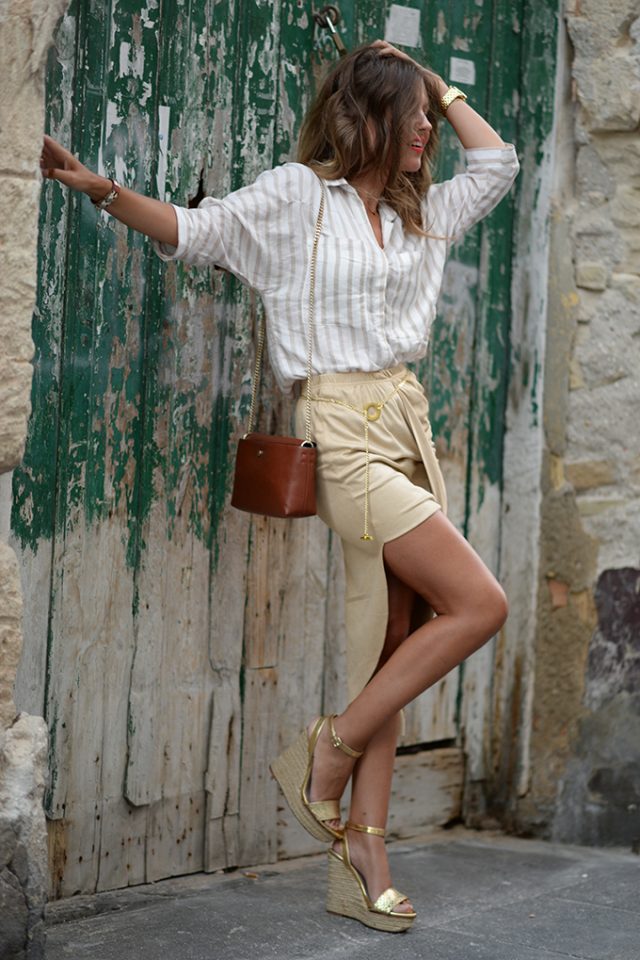 Fascinating combo with black dress and golden shoes and accessories for your next special event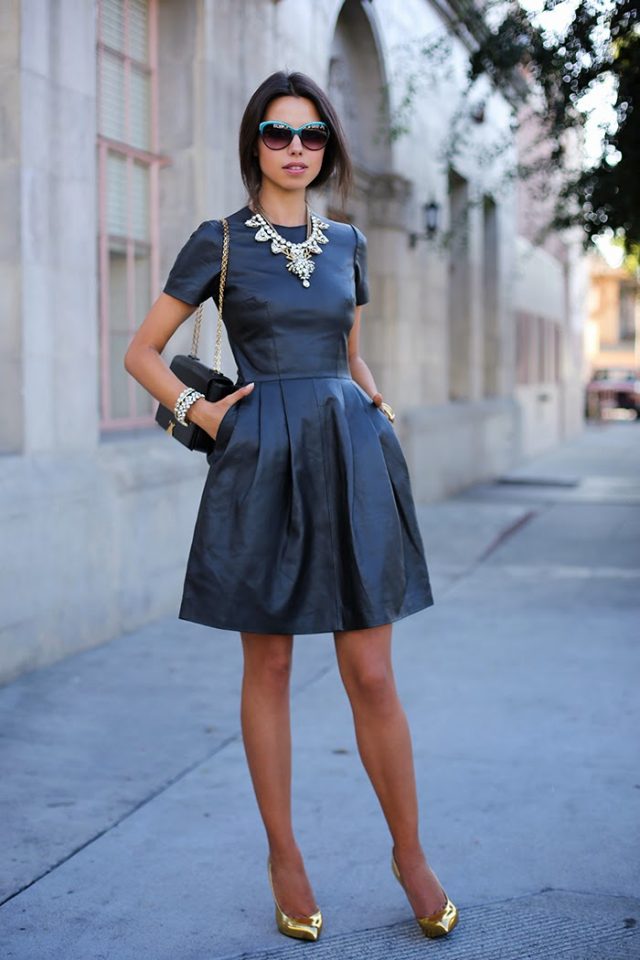 Simple sundress can also be worn with golden wedges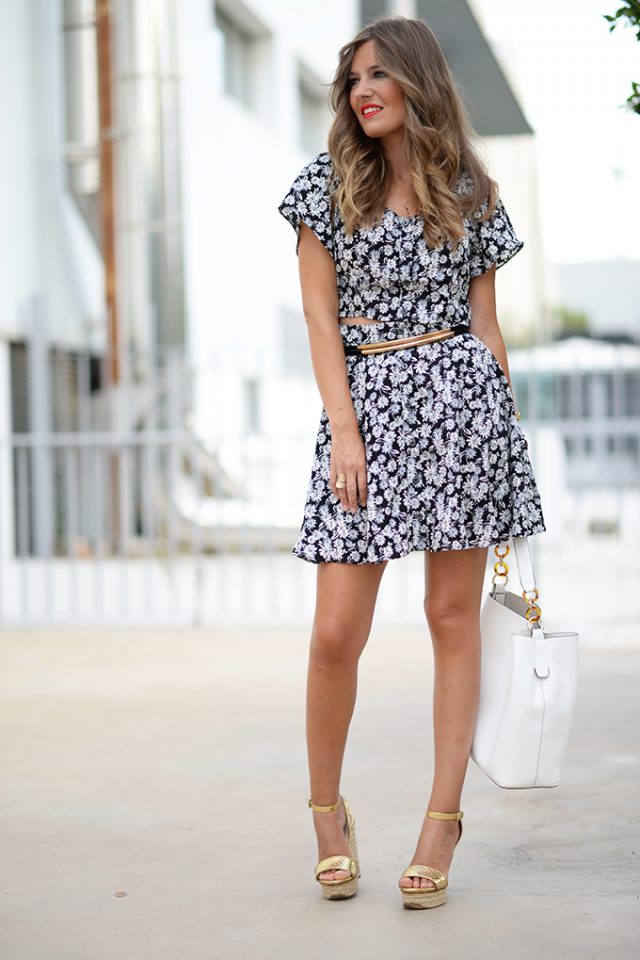 For your special event you can combine your cocktail red dress with golden heels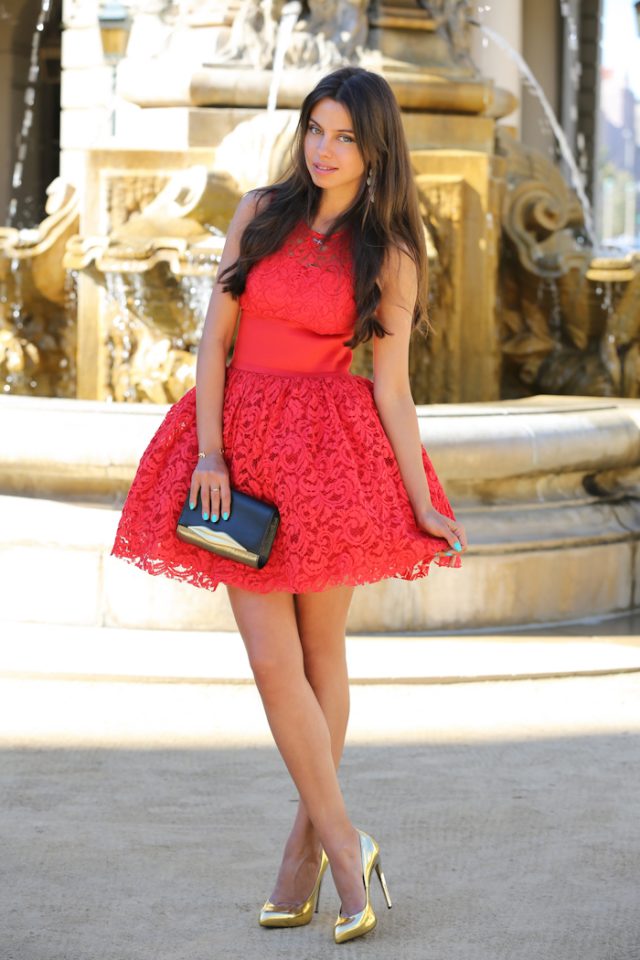 You can make a fascinating combo with simple top and patterned skirt, and golden wedges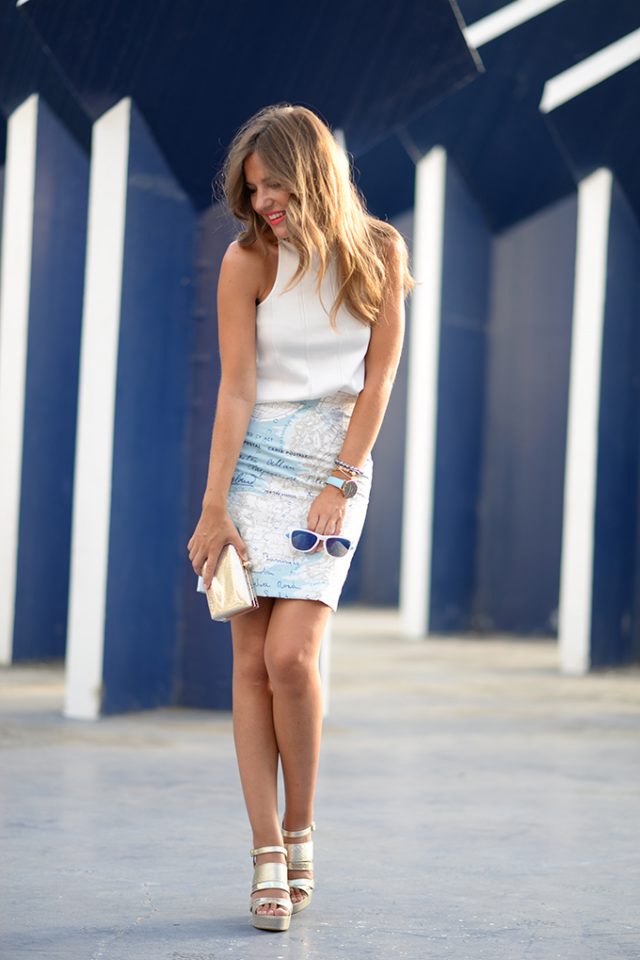 Royal blue is trendy so go ahead and update your wardrobe with a royal blue dress and match it with a pair of comfortable golden shoes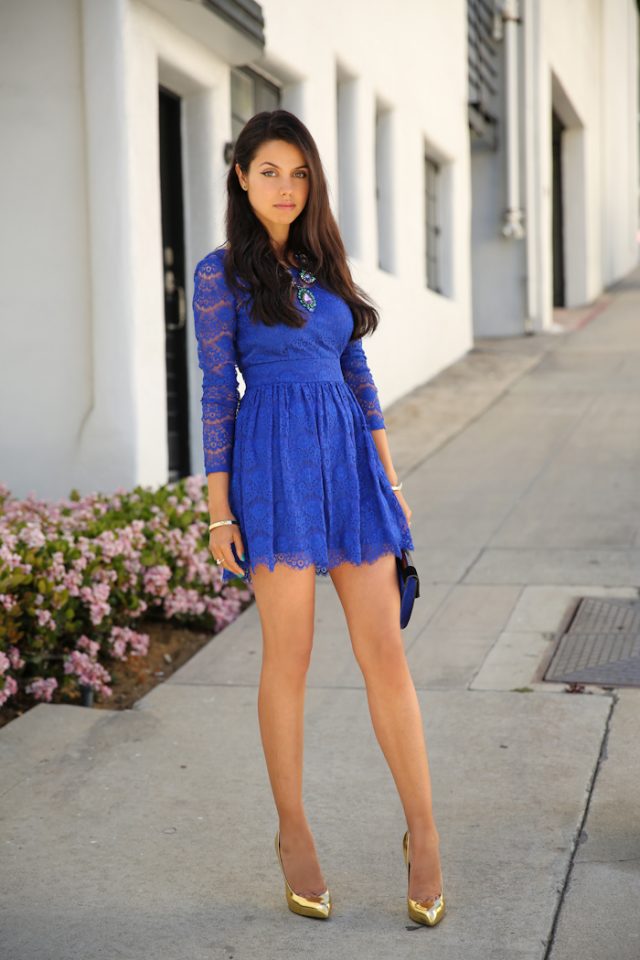 Stripes and floral print go perfect together, for more fancy look, you can match this combo with golden wedges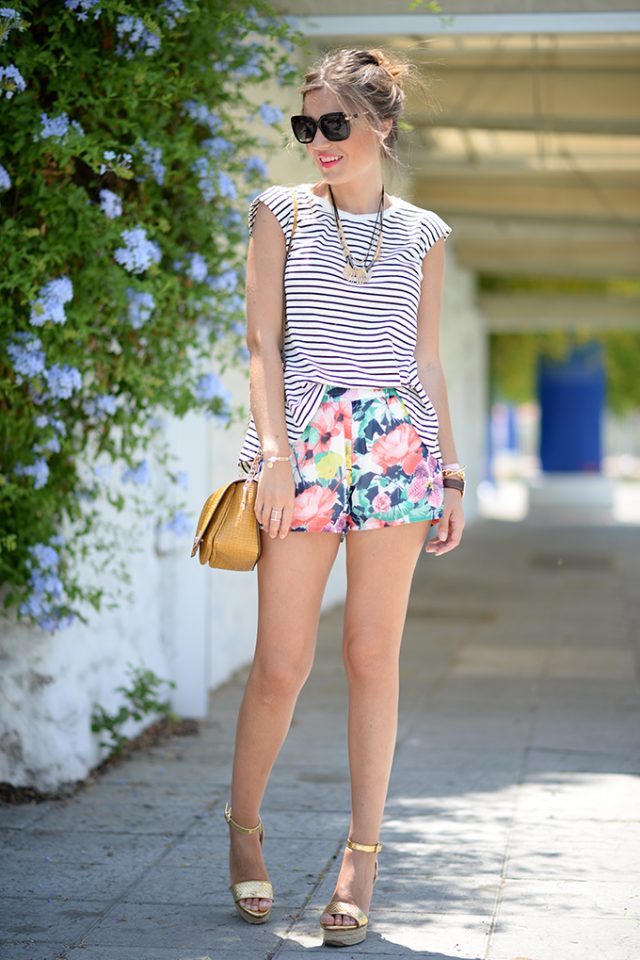 Stunning combo with floral printed skirt and fabulous pastel top matched with golden heels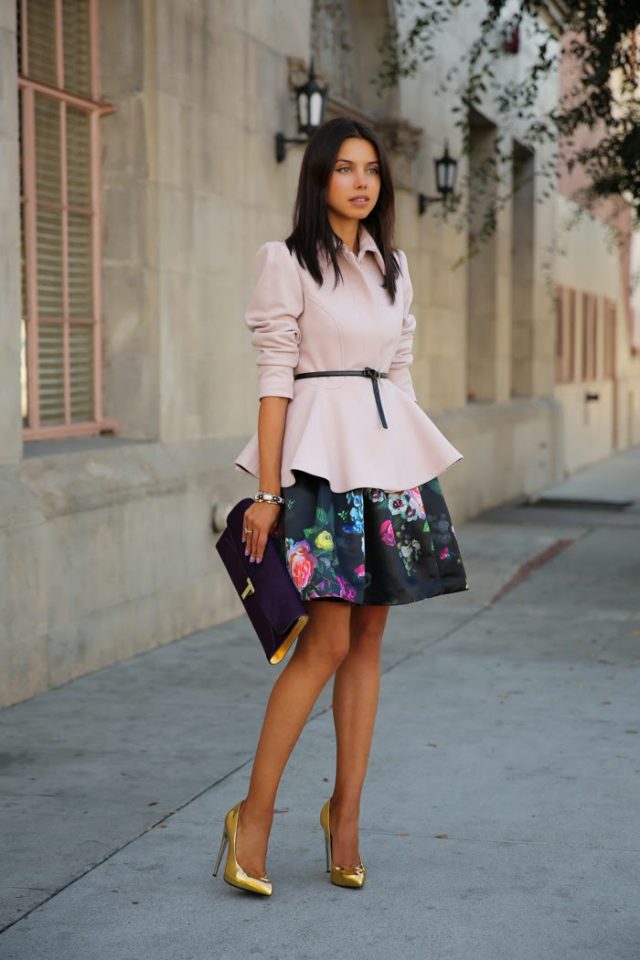 Lovely navy blue and white shift dress in a combo with golden pointy toe heels, printed clutch and glam sunglasses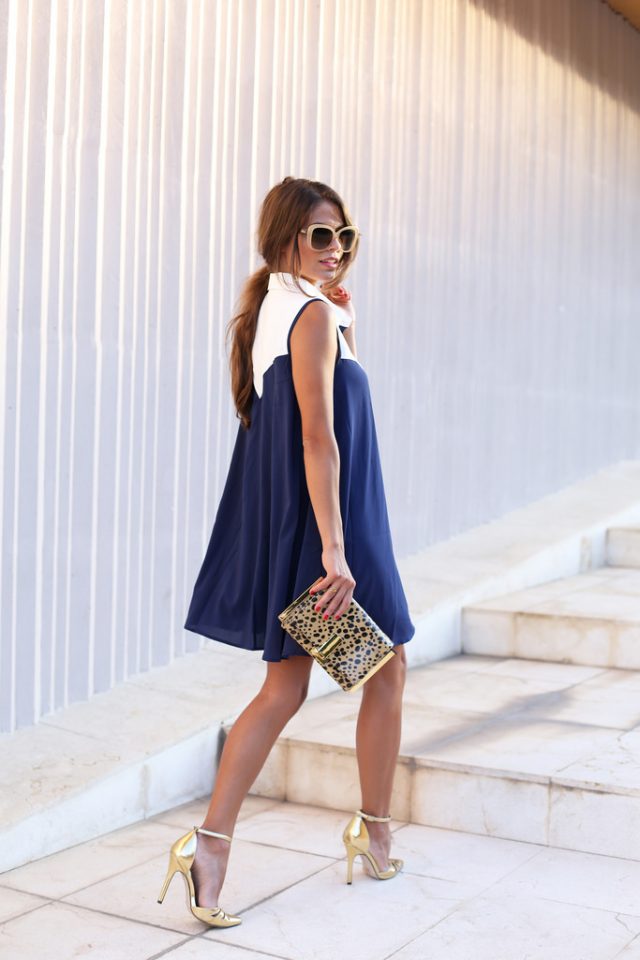 So, what do you think about these combos? Do you find them chic and fancy? Would you dare to wear your golden heels with every day outfits? Which outfit is your favorite? I would love to know your opinion, so please share it below. If you have some other interesting combos with golden heels, please share them too – I would love to see everything you have to show me. Thank you for reading! Enjoy in the rest of your day and don't forget to stay up to date with the content of Fashion Diva Design!