Looking for some stylish holiday outfits? Don't miss the ones that I have for you today. Christmas is the time of the year reserved for gathering with family. And it is up to you to pick your holiday outfit. But, I am here to help you. I know how hard it is to create it, so I picked some of the best inspirations out there. Once you check them, you will know what to do.
I love to share helpful tips with you guys. So, don't forget to check these posts that will help you with your whole look:
HOW TO PICK THE ULTIMATE CHRISTMAS PARTY DRESS
5 STEP-BY-STEP HAIR TUTORIALS TO DO FOR CHRISTMAS
CUTE CHRISTMAS NAIL DESIGNS THAT WILL AMAZE YOU
So, let's get started ladies!
1.Cullotes+red turtleneck sweater
Don't let the cold weather scare you. You can wear a turtleneck sweater and still look glam. This outfit proves it. I love how the elegant culottes are paired with the sweater. The heels and earrings bring additional glam to the overall look.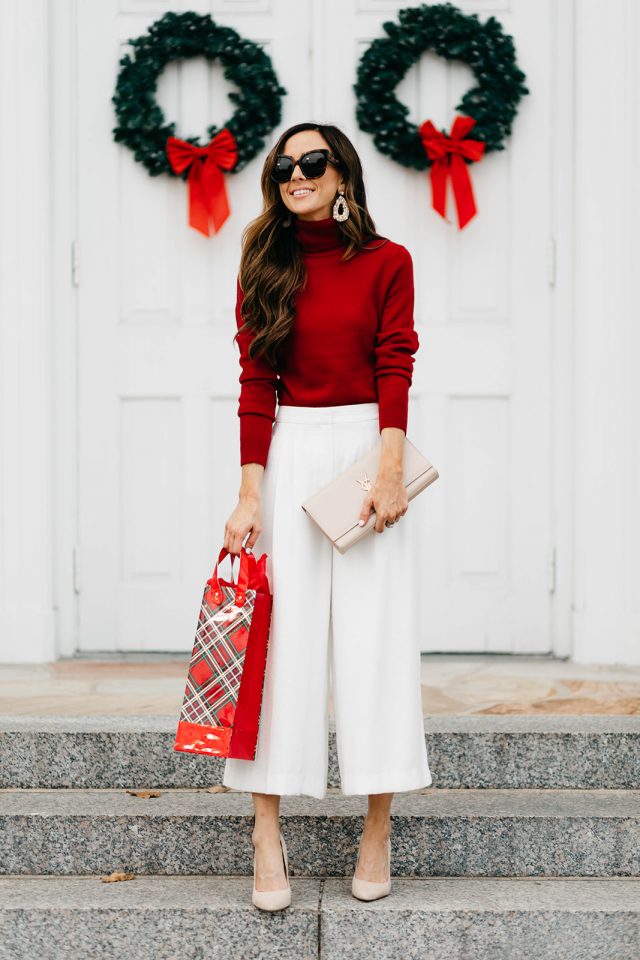 2.Plaid dress+camel coat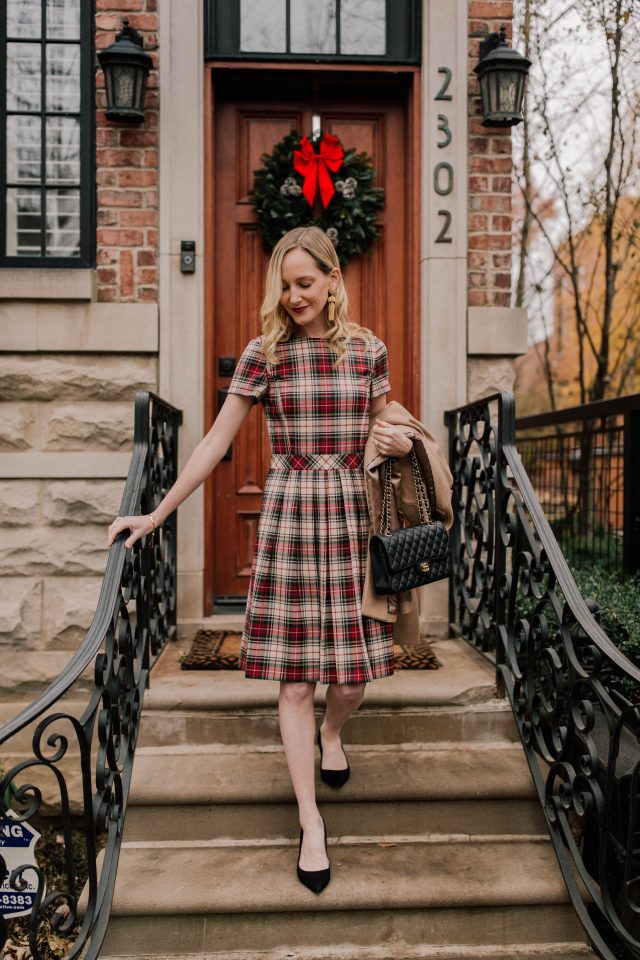 3.Green midi dress+red heels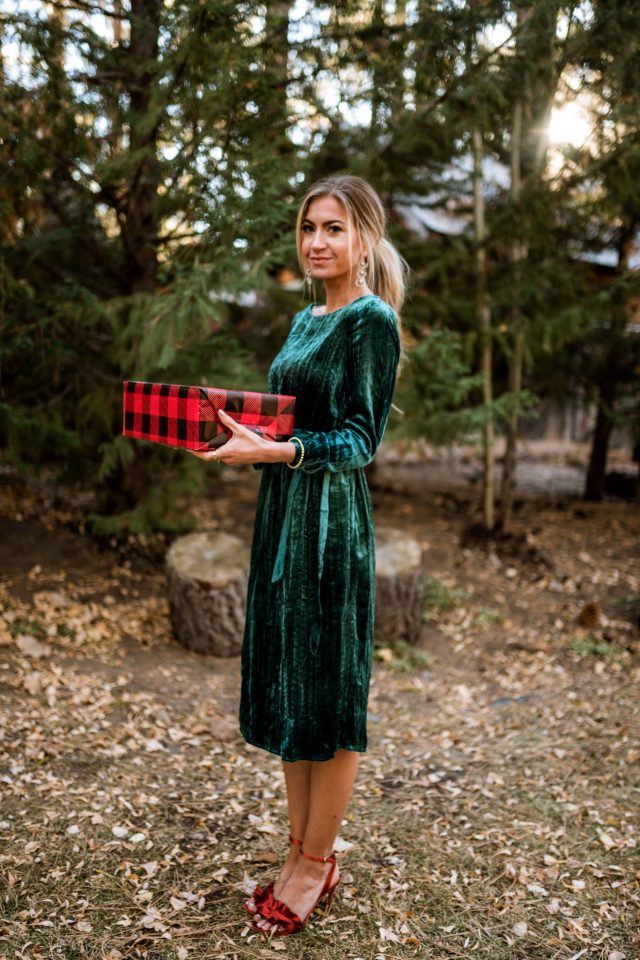 4. Blouse with pearls+dark red midi skirt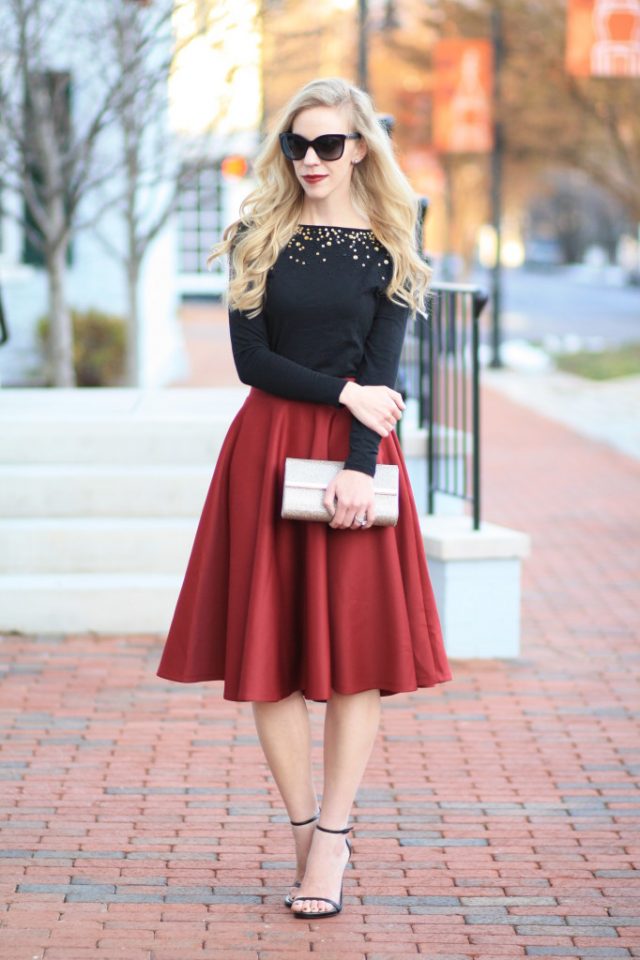 5.Plaid skirt+warm white sweater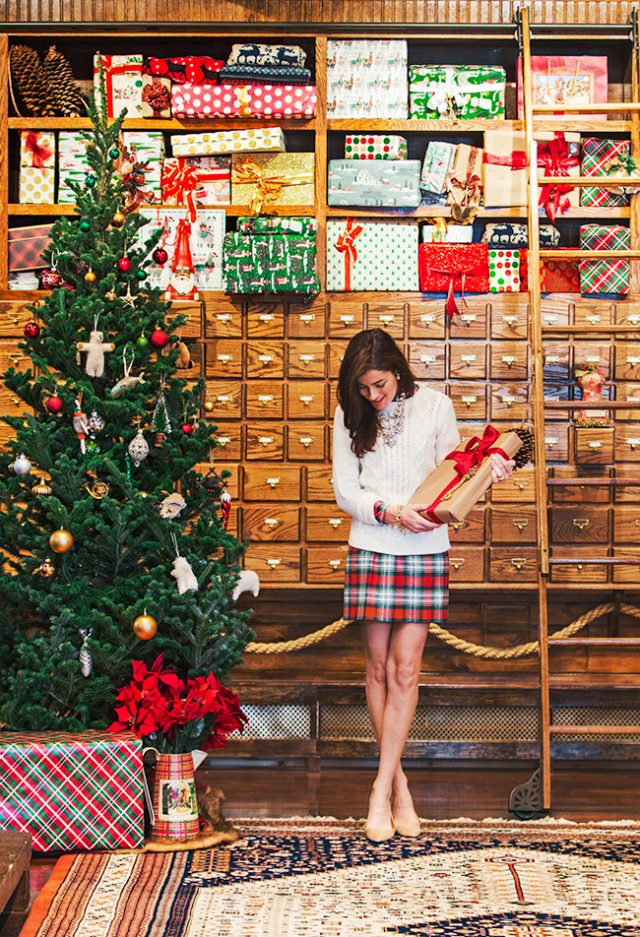 6. White dress+white sweater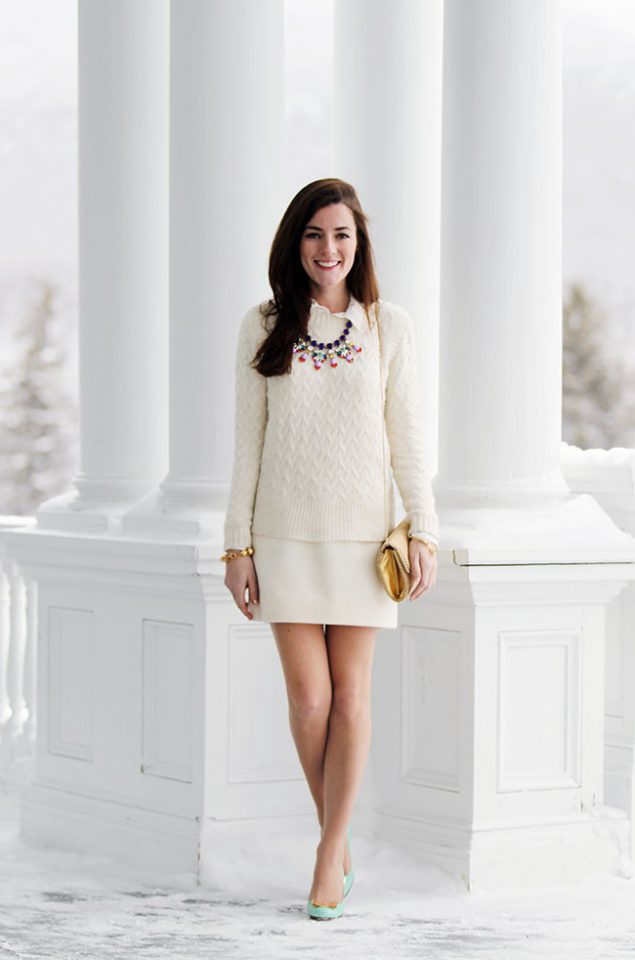 7. Red dress+black tights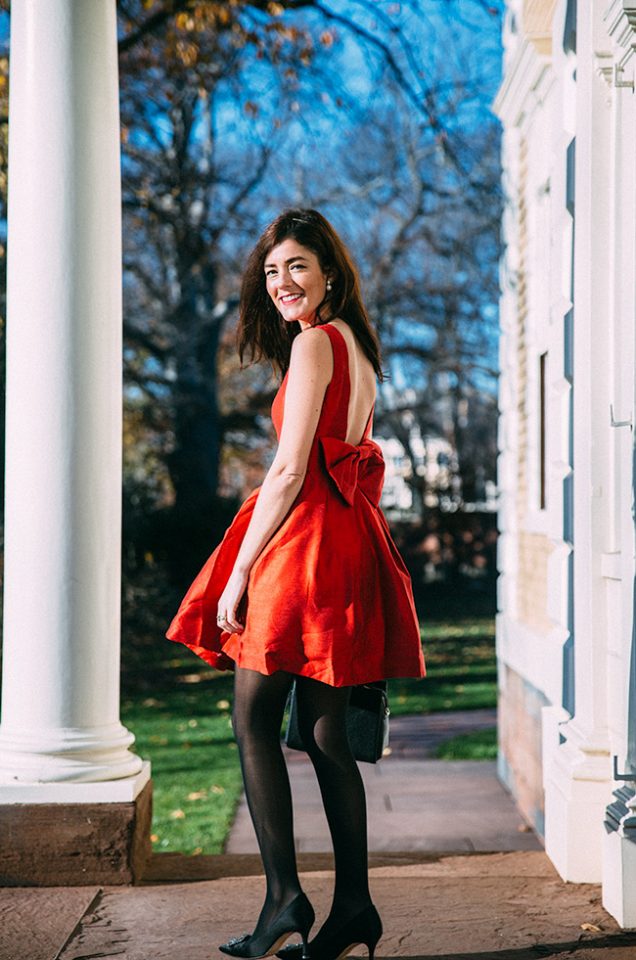 8. Plaid dress+tights with a ribbon pattern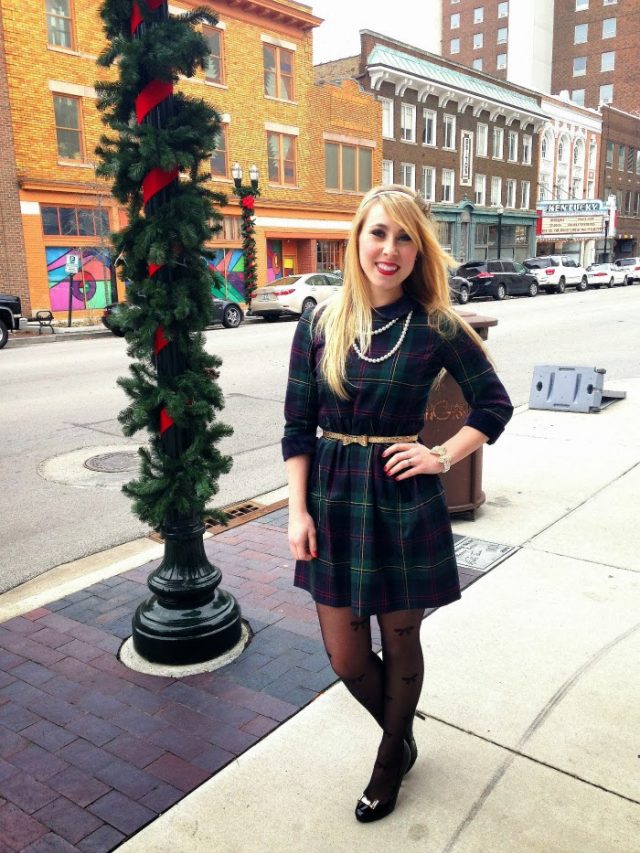 9. Red velvet crop top+white tulle skirt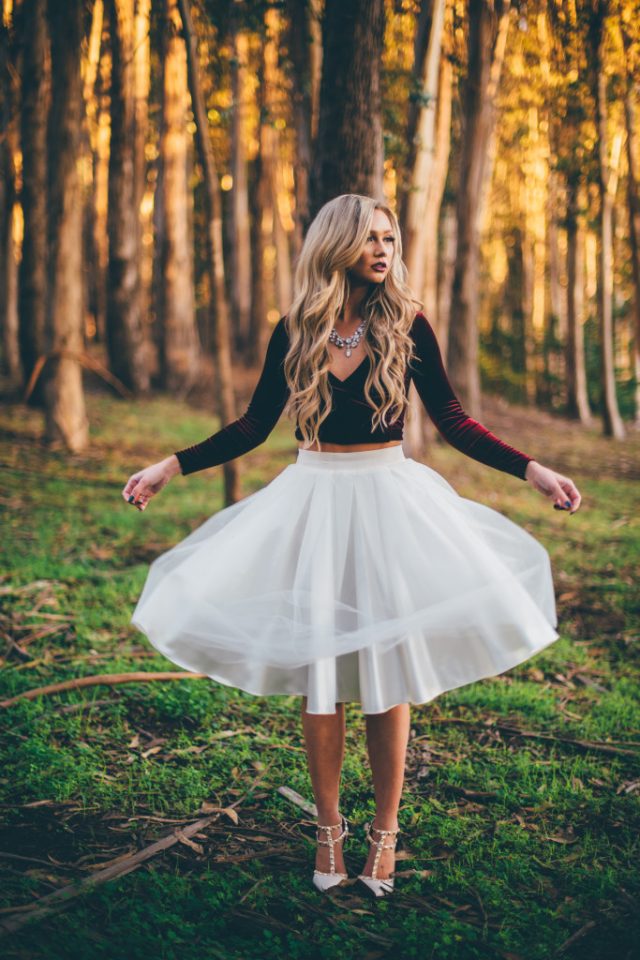 10. Sequined skirt+statement earrings in the same tone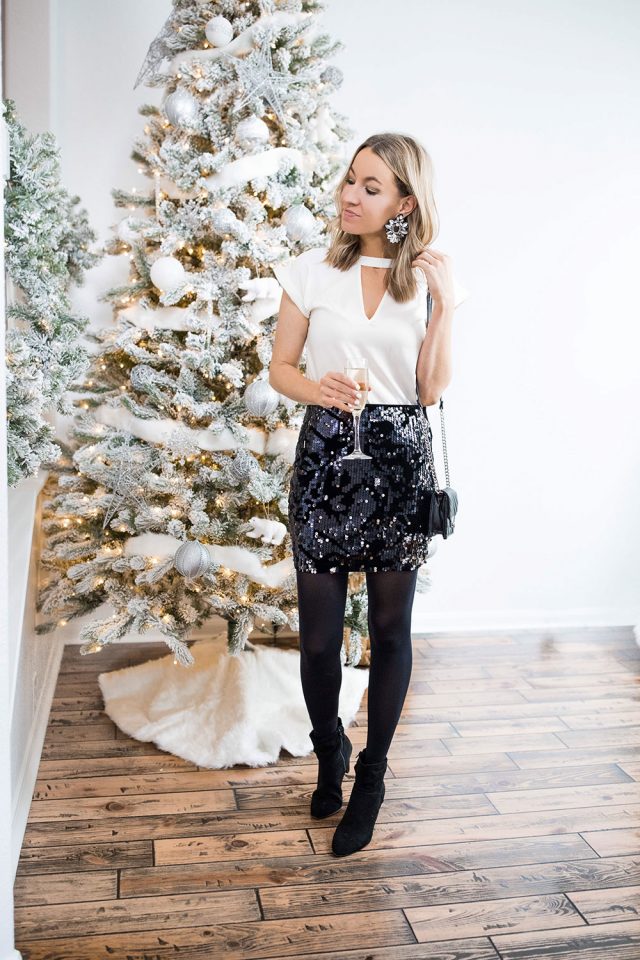 11. A beautiful sequin dress+long earrings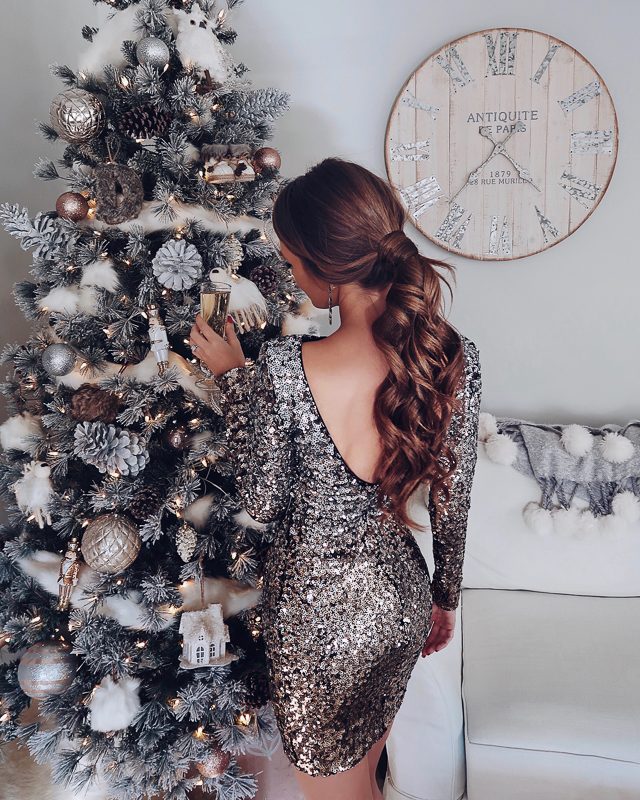 After checking these holiday outfits, you get that making a combination is not so difficult at all. I love how the red color dominates, as it is the first association of Christmas.
My personal favorite is the velvet cropped top with a white tulle skirt. The colors are perfect match, and I love how the difference between textures fits in this outfit. Next thing is to find a nice crop top in the same color.
What is your personal favorite? Let me know in the comments!