Hey there my lovely divas! How are you? Are you enjoying the beautiful days? With Christmas holidays around the corner, a festive and really cute hairstyle is a great way to make an outfit really stand out. There are so many ideas, but I rounded the easiest and the most charming 5 step-by-step hair tutorials that I found on Internet and that you can do in no time.
SEE ALSO: KNIT SWEATERS AND DRESSES YOU WOULD LOVE TO WEAR THIS WINTER
There are so many celebrations we will have to attend! But, that doesn't mean that we need to spend extra money and time on visiting hair professional. So, I advise you to check each hairstyle carefully and choose one.
Let's check these ideas and draw some inspiration, you may find them interesting and fun who knows. Enjoy and have fun!
Lovely Hair Bow
Cute Updo Hairstyle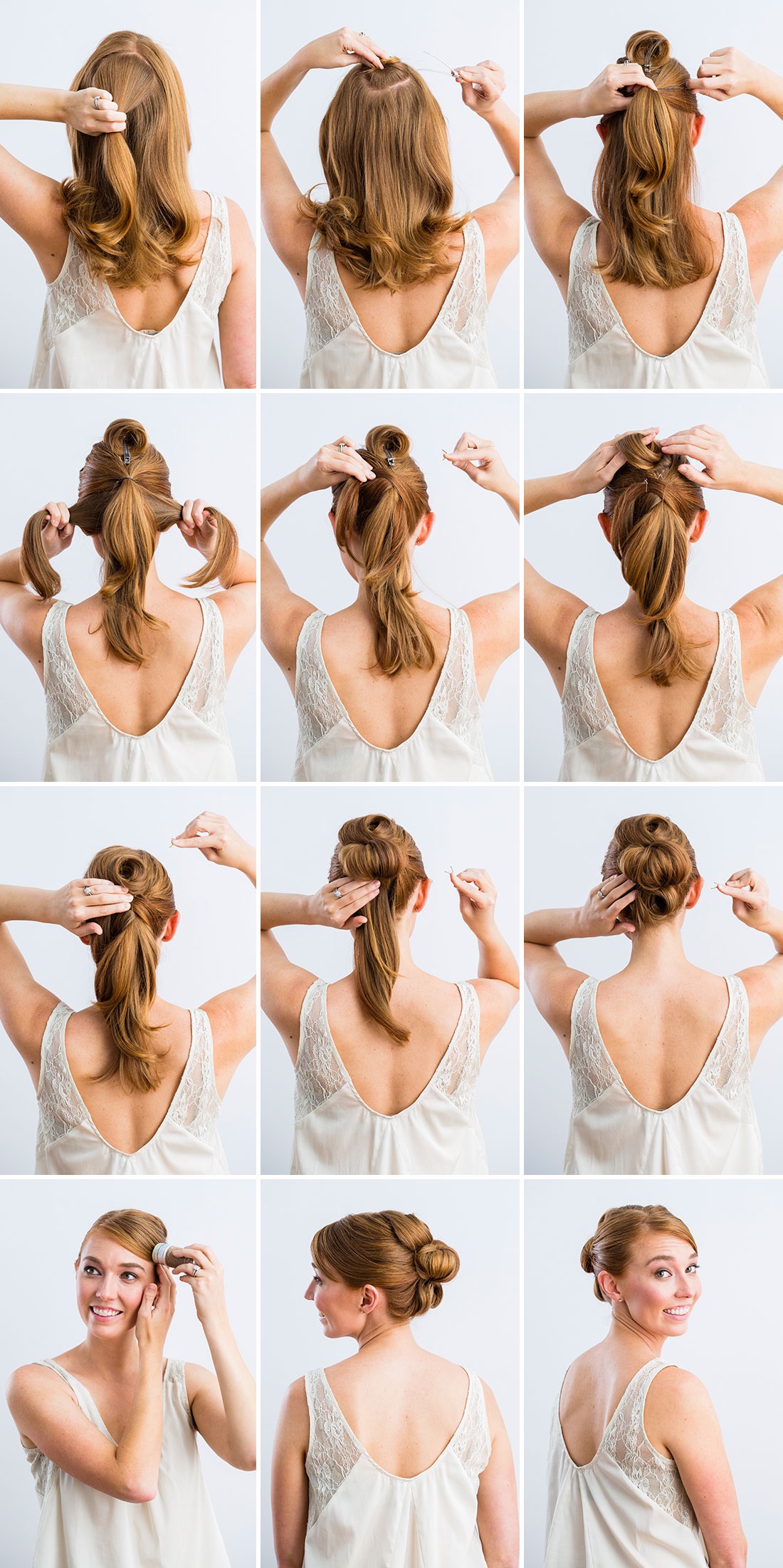 Magnificent Wrapped Headband Updo

Astonishing Reverse Braided Bun

Beautiful Wispy Braid and Low Bun

So, what do you think about these hairstyle tutorials my dear fashionistas? Do you find them easy to do and beautiful? Which one is your favorite and would you like to try? You can share your comments with me! If you have some other hairstyle ideas or turotials, please share them too – I would love to see everything you have to show me! Thank you for reading! Enjoy in the rest of your day and don't forget to stay up to date with the content of Fashion Diva Design!