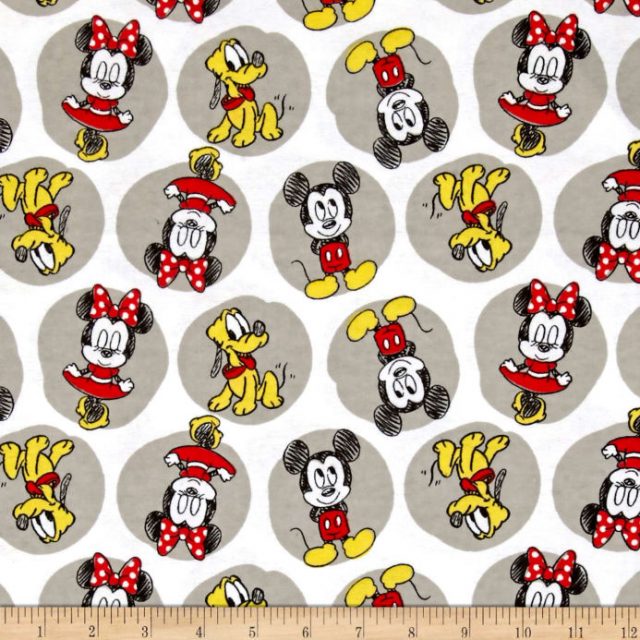 No matter how old we are, we are never too old to grow tired of cartoons. Gulping down hours and hours of cartoon while sitting glued in front of the television is something that we are all guilty of! After all, who would want to miss out on the wonderful world that Walt Disney created for us. The Mouse with the ever so familiar red shorts, white gloves and oversized yellow shoes captured everyone's fantasy as he went about his mischievous deeds along with his friends.
Bringing cartoon characters out of the screens and on to everyday things such as clothes, accessories and bedding has been popular for a while now. After all, there is no easier way to add some colour, pop and quirk to your wardrobe or your bedroom line! The nostalgia and the charm that is associated with these Disney characters become apparent when we see age never playing a spoilsport for people who choose to opt for Disney prints. It could be cute tops, cozy sweaters, jackets, bags, shoes or bed sheets and quilts that bear the Disney mark but no matter where or what it is, it immediately creates a fond connect.
However, if readymade clothes and quilts are not your cup of tea, or if you would much rather create your little piece of fantasy with your favourite character, you can now also shop for Mickey Mouse fabric, that gives you the liberty of turning it into whatever it is that you fancy.
Fabric.com which is one of the leading fabric stores online makes sure that you can pick and choose exactly the fabric that you had in mind. What began as a wholesale distributorship of fabrics steadily transformed into a platform that sold directly to its consumers through a website. Fabric.com provides a vast range of apparel fabrics, home décor and cotton prints by numerous great designers!
One yard of Mickey Mouse fabric is usually priced between 8 USD to 14USD though significant discounts apply to those shopping for fifteen or more yards of fabric. These pieces of fabric are mostly between 42 to 45 inches wide. With respect to fiber range, while cotton and cotton blends are the most common, polyester blends in fleeces are also available that are perfect for being made into throws, pillows, blankets, slippers, mittens or anything that you want to have a soft, warm and fuzzy feel to it.
The cotton fabrics on the other hand are very lightweight and are suitable for purposes of quilting, home décor and apparel. There are various Disney print to choose from. You could choose to go solo with Mickey or choose to have fun with vintage Mickey and Minnie prints or capture Mickey with Pluto and his friends Donald Duck and Goofy.
Goofy is what all of us, in fact, like to get sometimes by wrapping a Mickey around us from time to time and reliving our childhood; you know where you can get them from!