Ankle booties have remained a classic footwear staple since the 20th century. Whether you're a country singer or just a normal girl, ankle boots and the western cowgirl style have stood the test of time. This year, it's making another comeback with a more modern and refined look. If you want to wear some ankle booties and look like a western cowgirl but don't know how, here's a guide to help you out with that.
1. Tucked
One style you can take with you when wearing ankle boots is the tucked style. This style is the classic style that goes well whenever you can't pick what to wear. Tucking your pants into your ankle boots will make you look not only astonishing but also taller with leaner legs. Sometimes, however, your jeans may be too thick to fit into your ankle boots. A tip is to wear your cowboy booties with a pair of leggings or jeggings instead of jeans.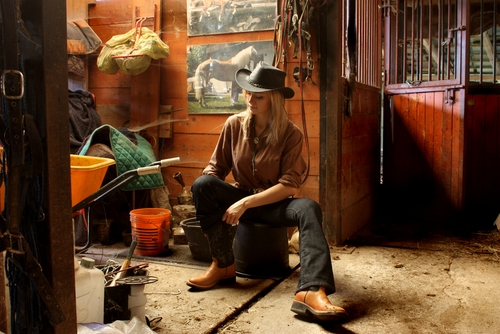 2. Rolled Hem
Now, if you really want to wear jeans, a trick you can do is to roll up your jeans, allowing a bit of ankle to show. Showing a little skin in your ankle will also add some color to your look. For this look, it's best if you wear them with skinny jeans rather than wide or straight jeans.
3. Florals and Blazer
If you want that country-style look, you can go with a flowy skirt in floral and black blazer coupled with leather booties or suede booties. This will give you a slightly edgier western cowgirl look. It's best to wear this ensemble in concerts or when you're out with your girlfriends.
4. Checkered Coat
The weather might be a little chilly, and you want to throw in a checkered trench coat. This outfit will also go well with some leather boots with pencil heels. Wearing this, you'll look like you're on your way to a fashion shoot or a fashion show. You can also pair this look with a bonnet to add more texture to your look.
5. Layering Socks and Leggings
These days, there's a trend of wearing socks with loafers or flats. Well, this also goes well with ankle boots. After putting on a couple of leggings, layer your socks over and slip on your ankle boots to create a winter look. Remember to wear neutral-colored socks to avoid colors clashing everywhere.
6. Socks and Skirt
Socks are very much on trend these days. Leggings are not the only thing that goes with the sock-boot look. You can also pull off this look by wearing a skirt and socks. Make sure that your skirt is above your knees, so wearing socks won't make you look shorter. You can totally wear this when you're outdoors or just having brunch with your friends on a slightly chilly day.
7. Monochromatic
Going monochromatic with any color from head to toe always looks good. For example, a brown top with brown skinny jeans and brown ankle boots with heels is a look that is striking. Remember, this can go with any color, so keep experimenting until you get the right blend for you.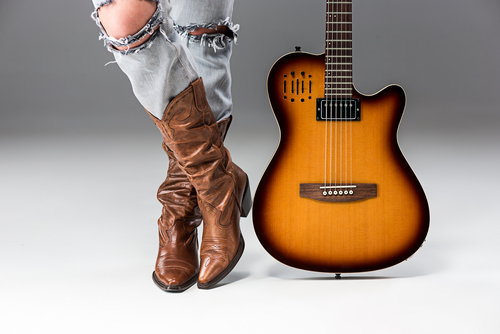 8. Satin Ankle Boots
If you want to look a bit luxurious, you can get a pair of satin ankle boots. The satin boots add that tad bit of fancy element to your overall look. You can wear them with a flowy dress or leather skirt. Wearing differently textured boots such as satin ankle boots can instantly give you that one-of-a-kind factor.
9. White Ankle Boots
In whatever you wear, the basic rule is to have a right blend of color. If your outfit is already brimming with patterns and colors, it's best to have a color-blocked pair of booties on. The color that goes with any kind of outfit is white. So, if you're in doubt, it's best to have a pair of white ankle boots on hand.
Conclusion
Follow this guide, and you'll be able to rock those ankle booties anywhere and anytime. Apply the tips mentioned in order to wear your ankle booties in style. The most important rule of all is that no matter what, you stick to what makes you feel comfortable. Confidence is always key to look your best, and this applies to the western cowgirl look with ankle booties.