Hello, my beautiful ladies! Are you feeling happy about this summer? It is time to show off your casual style and enjoy under the sun. Planning most of your vacation outfit options is not that easy. I know you want to avoid the boring tourist look consisted of sneakers and a backpack. Looking stylish and feeling comfortable are not always besties, but you can always find a mutual language between them. Read on and find out how to put up your vacation outfits as a blogger would do!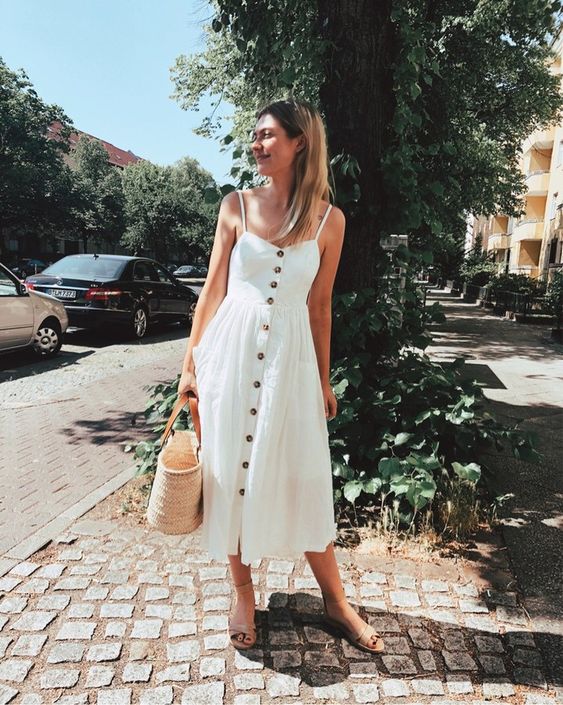 Straw Bag Is A Must Have
If you are looking for one particular item that will suit each and every of your vacation outfits, then the straw bag is definitely it. We love the way it adds texture and brings fun into any of your outfits.
A straw bag is so good, that you would like to wear it when you are back to city life as well. You can check some more helpful tips on how to wear your straw bag anywhere and anytime here: STRAW BAG IS A MUST HAVE FOR YOUR SUMMER OUTFITS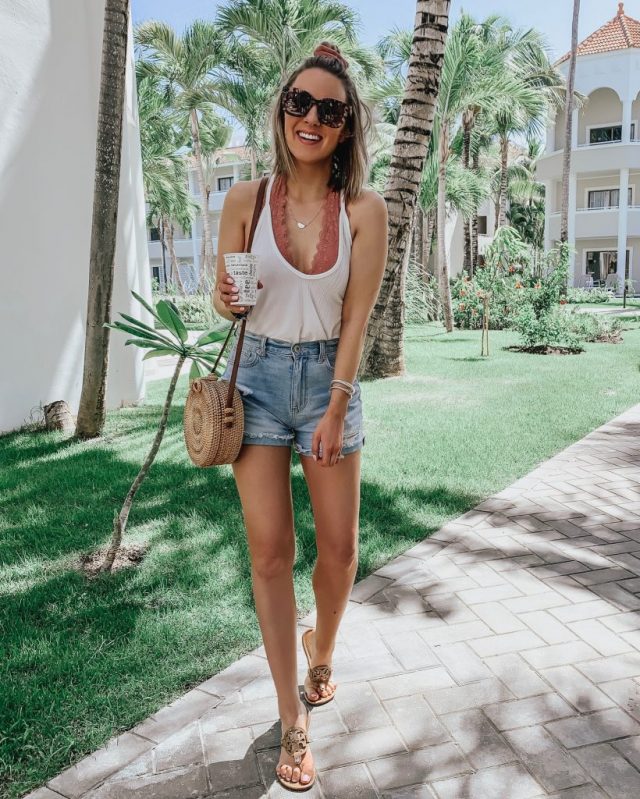 Comfy, But Chic Sandals
No one would feel comfortable walking in heels during the day. But at the same time, we know that the choice of shoes can make or break an outfit. The solution? Find a pair that works miracles. It should be comfy, but look chic and flatter your outfits. A small block heel would be the perfect solution and keep your feet pain-free, as you stroll down the newly discovered streets.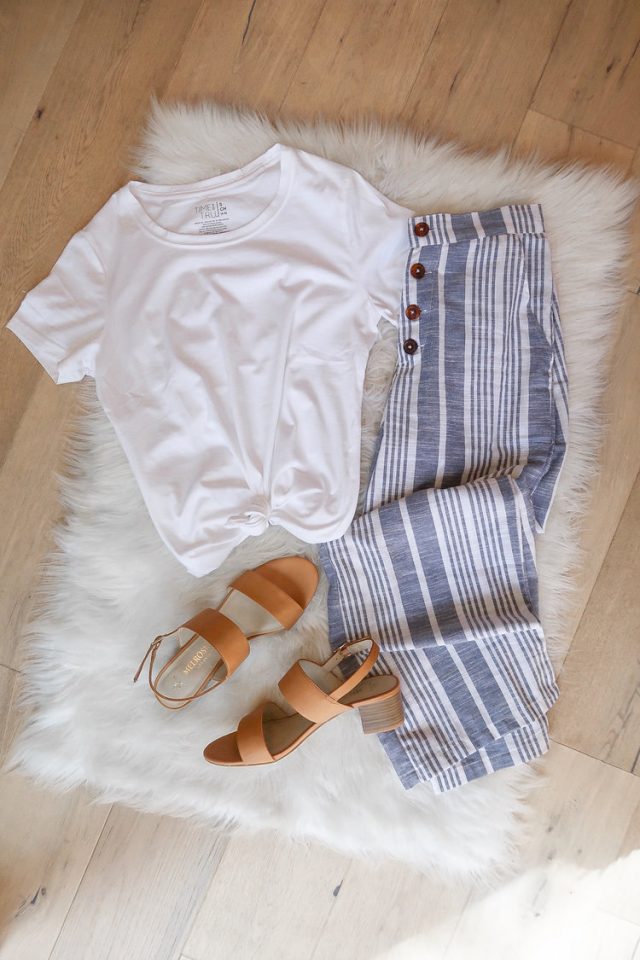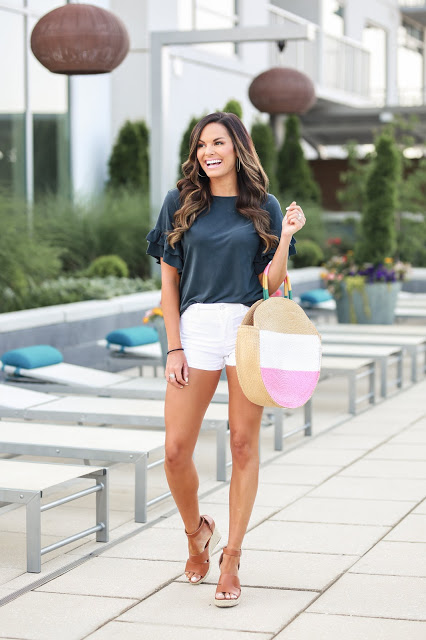 Style Your Bathing Suit
One-piece bathing suit a real catch, as you can create more than one perfect vacation outfit with it. Pair with distressed denim shorts for the ultimate casual look. Don't forget to accessorize with a big straw hat to get the beach vibe. Within a few minutes, you are ready for a casual wander and a swim as well.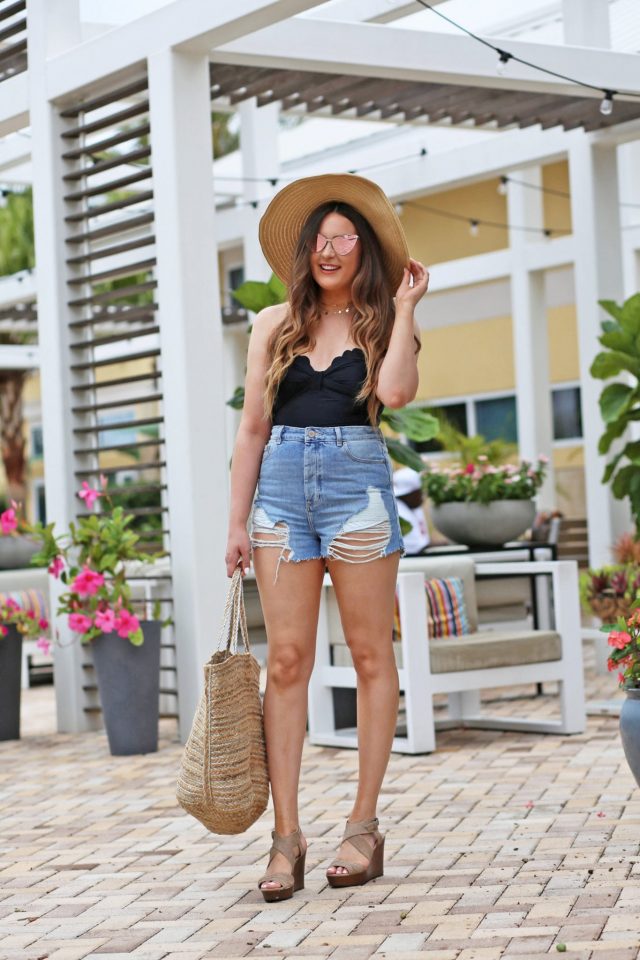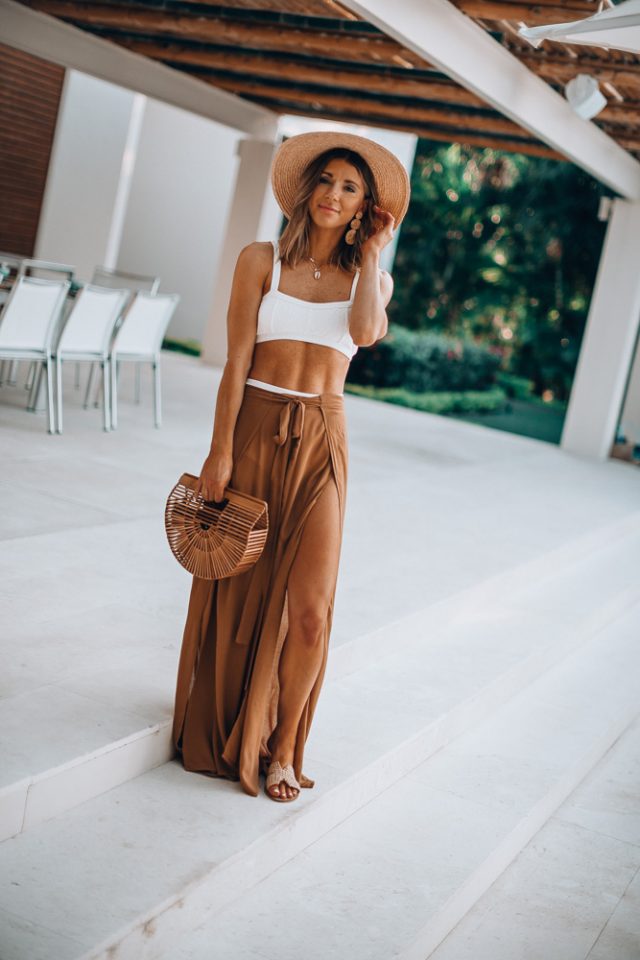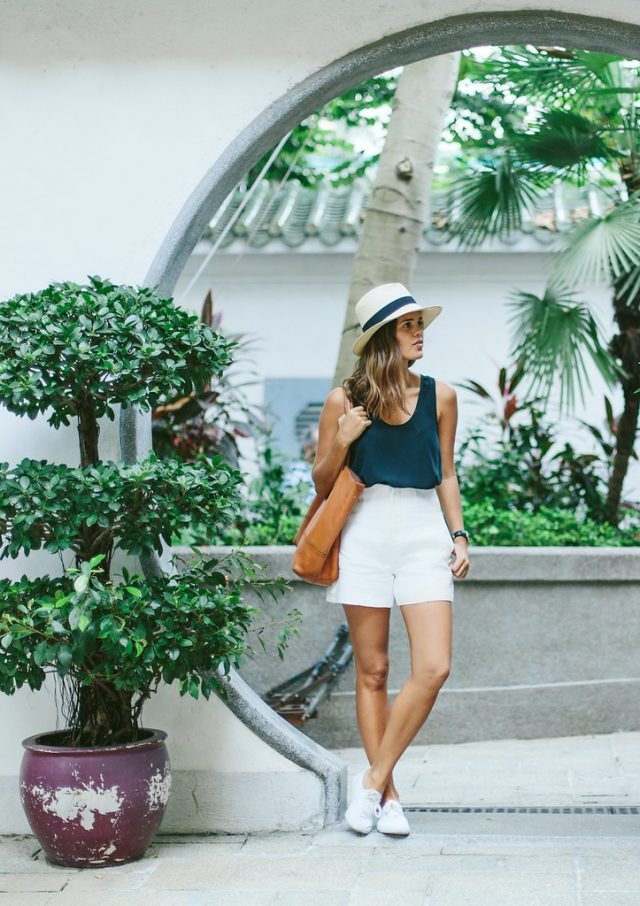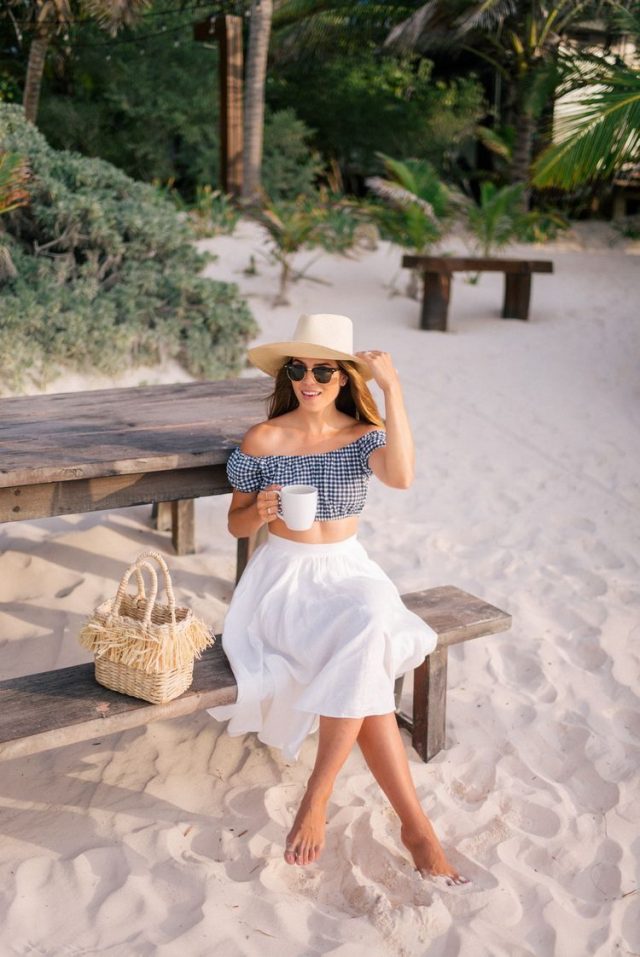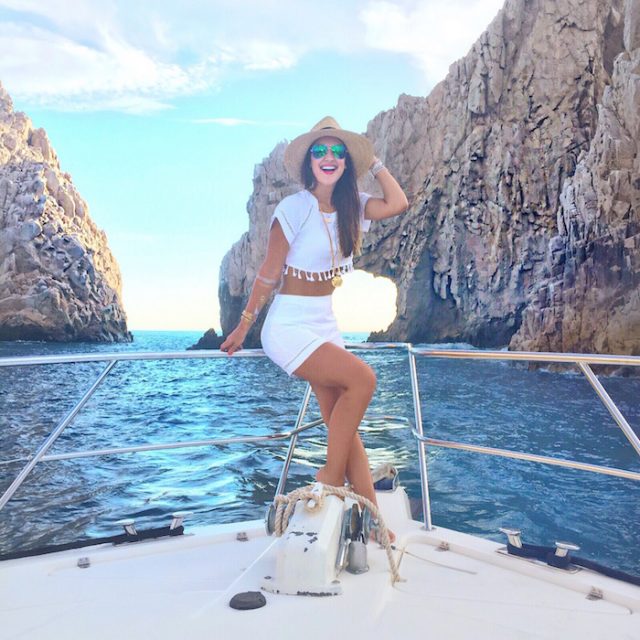 Choose Your Dress Wisely
A nice dress is a thing that you must pack in your vacation baggage. Pros would recommend that you take a nice dress, that can be easily transformed from day to night outfit. Have your accessories or dressy shoes handy, and you will have the chance to turn from a day wanderer to a night bird in a few seconds.