Baby clothes are so adorable. They come in many different colors and designs. Whenever you come across them when you're out shopping, you just see your little angel, and you'd be tempted to buy one after another. This is more so with girls clothes. You just never get enough. However beautiful they are, your baby will soon outgrow them. Children grow so fast that sooner than you expect it, you'd be left with a bundle of clothes that are too small to fit your child.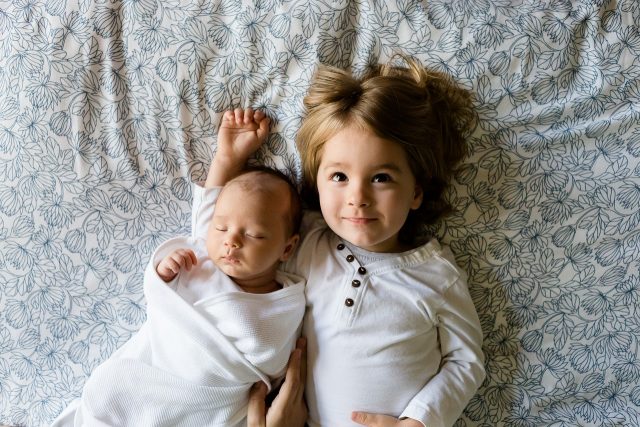 The first thing that would come to your mind is to donate them to someone else. That's not a bad thing, after all. However, you just can't let go of some outfits even if your baby has outgrown them. Are you simply going to keep them around without doing much with them? Wouldn't it be refreshing if you'd get some use for these adorable baby attires once again?
Here are some creative hacks that will not only help you keep your favorite baby's outfit, but also put them in good use.
• Onesie Polka Dot Elephant
You can make this using any onesies that you have around, but in this case, we use a polka-dotted onesie. We can make an elephant out of it by simply cutting out the shape of an elephant from the onesie, sewing it then stuffing it with old clothes. This makes a good toy for the growing toddler.
• Baby Clothes Pillow
You can take some of your outgrown baby clothes and turn them into a colorful pillow that they can use as they grow up. You can take an already finished pillow and just add baby's clothes for the design. Just cut the old clothing into small pieces and sew them on the pillow following your desired pattern.
• Upcycled Baby Clothing Headbands
Turn your little girl's clothes into pretty headbands that she can use even when she's a teenager. You do this by simply cutting the elastic waistband out of her little outgrown pant and then embellishing it with a rose made from the cute materials from her old clothing. This saves you from spending money on elastic headbands.
• Baby Clothes Bouquets
Turn your baby's smaller clothing pieces into a bouquet of fabric roses. Just form little roses from the small pieces and join them together to form a bouquet. You can place this in your nursery or take it as a baby shower gift to a new mum.
• Baby Bag
You can use your favorite T-shirt to make a bag which you can use to carry your baby's clothing. You simply get that T-shirt and sew it to form a bag. You can use this bag even when your child is grown.
• Plush Alphabet
Your baby will soon be going to kindergarten to learn those alphabets. You can have these alphabets at home for your kid to learn as he grows. You simply cut out these shapes from those colorful clothes and sew them. You can have them stuck on the wall in your baby's bedroom.
• Baby Clothing Ribbon Block
You can use that baby blanket that your baby has outgrown to make a soft block that your baby will like. Just cut out the block from the baby blanket, sew it then stuff it with old clothes. Make some beautiful ribbons and sew them around it so that the baby can easily hold it.
There you have it. Make good use of your baby clothes. However, if you get someone you can donate them to, more so someone who needs them, you may want to make that your priority.