If you're looking for the perfect gift for the man in your life, jewellery is always a popular choice.  The range of jewellery choices for men is truly amazing; in fact we are now spoilt for choice! What used to be a very limited range to choose from for men is now as broad as your imagination and as unique as one's personal style!  As we have become so much more inclined to celebrate our individual style and character through the way we dress and accessorize, so too the range of jewellery for men has reached a whole new level.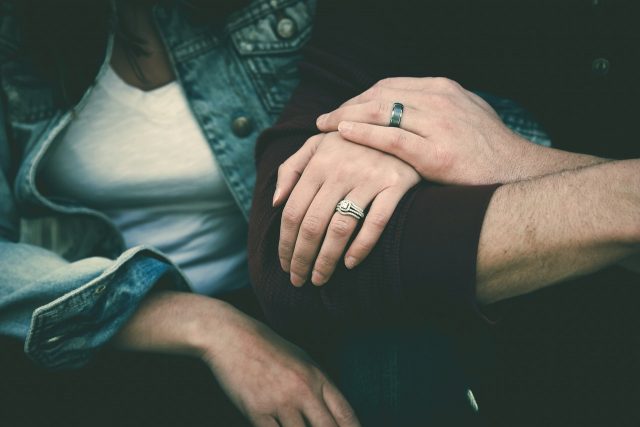 We believe that men should have at least one beautiful piece of jewellery that is precious to them and what could be more personal and practical than a ring?  We love that there are now so many different styles of men's rings to choose from. A ring is the perfect gift for a man no matter the occasion and something that can symbolise so many different things.  A ring can mean 'I love you', it can be in celebration of one of life's milestones, such as a wedding, engagement, promise or special birthday – so many reasons!!
A rings is also a subtle and practical way for men to express themselves and their individuality, especially now with so many precious metals, gems and even wood combinations.  And don't worry if you don't get out and about to the specialist jewellery shops on a regular basis – there's a wonderful range of Men's Rings Online to make your shopping experience even more convenient.  We've seen some gorgeous combinations of metal, wood and gems, particularly in Men's Wedding Bands. Beautiful Titanium, Tungsten and Wood combined with Yellow or Rose Gold and even with a sparkling gem, can make a stunning statement which truly marks that special occasion.
There are some truly inspiring choices for those of you whose men are a little more adventurous and who are perhaps looking for a ring that speaks of a quirky nature or goth or just plain classy!  We loved one range in particular, known as Nebula Rings. These beauties truly have a sense of outer space – whimsical dust particles against a deep sky in stunning blue, black and silver in either a matt or polished finish.  These will really be a conversation piece. Gone are the days when women were the only ones to have a beautiful ring admired by all who see them! Men's rings are making a big splash in that tiny pond!
No matter what your man's personality type or personal style, a beautiful ring will put that finishing touch on whatever his preference or personal dress code.  And why not spoil him with a number of rings to wear individually or together? With so many rings for all occasions you will love presenting him with a tiny box full of love and inspiration!