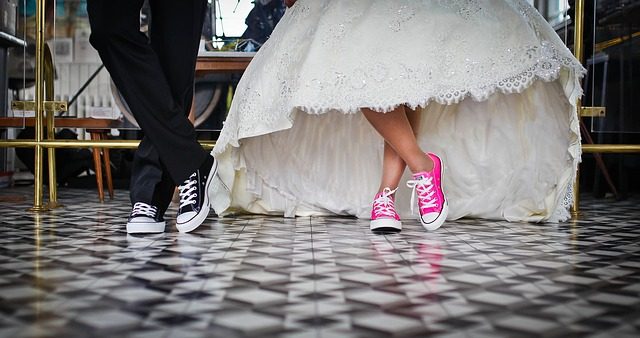 Bridal fashion has turned sexier in the recent years with designers like Danielle Frankel and Meredith Stoecklein adding modern twists to the traditional staples. This is why social media went berserk when Emily Ratajkowski posted a picture on Instagram wearing a set of her sexy bridal lingerie. The model posed seductively with one finger in her mouth and gave some serious bridal underwear fashion goals to would-be brides.
Picking the right wedding gown can be tricky, but choosing what to wear underneath it can be trickier. Thanks to the gorgeous strapless, backless and off-shoulder gowns, picking underclothes gets tougher. However, it is not impossible to choose underpinnings that do not show when they ought not to, but rather provide your bust with the much-needed support and help you flaunt your curves.
Because your regular bras will not serve the purpose, we have made a list of the right underwear for all types of bridal gowns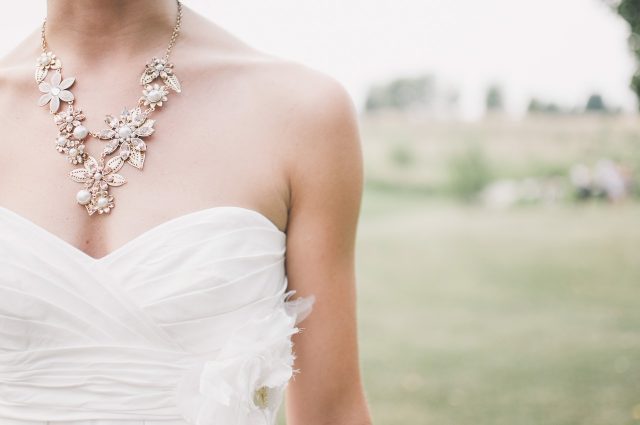 Strapless gowns, minus the underarm fold, are bridal favorites. Wearing a pushup bra can add to the bride's woes, so go for a long-line bra. It is attached to a corset-like bodice that offers more support and prevents the bra from slipping. Other alternatives are sewn-in cups and stick-on bras.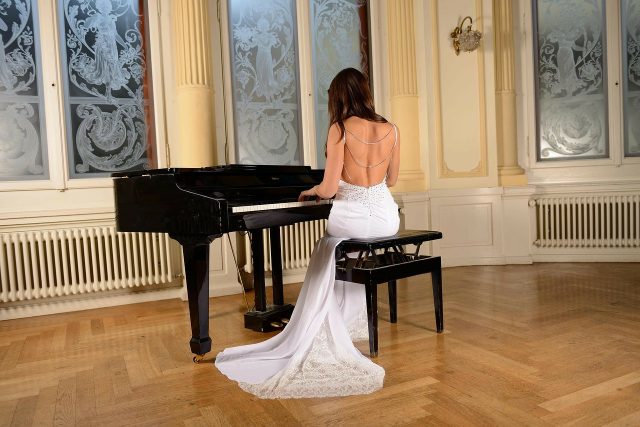 To support your bust in a backless gown, wear a backless bra or ask your designer to stitch padding in the gown. Strapless and backless adhesive bras are also good options for women with smaller busts. Silicon cups work best with dresses that have plunging necklines and low-cut backs. Brides with a larger bust may find sticky cups uncomfortable. They can either get the cups stitched into their gowns or ask their designer to scoop out the back of their long-line bra.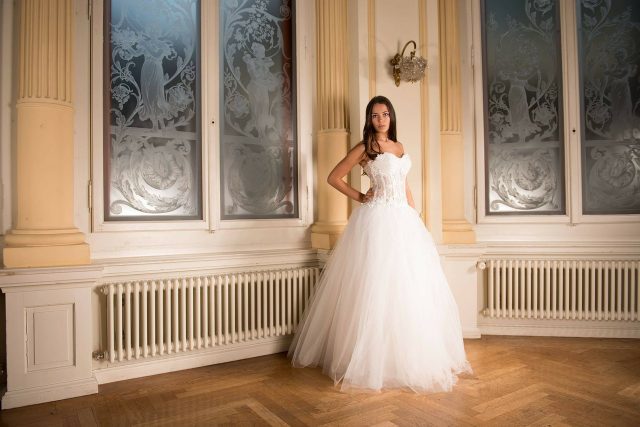 The benefit of wearing a corset dress is that you needn't worry about the type of bra that will go with the dress because its top portion itself acts like a bra. You can ask your designer to include customized pads in the corset dress rather than going for padded bras.
While nothing can match the sensuality of dresses with plunging necklines , you can't wear your regular bra under them. Brides generally wear low-cut bodysuits beneath gowns that have a plunging neckline. But if the neckline is extremely low, you may not find the right bodysuit either. In that case, you can ask your designer to add in-built cups in the dress and use fashion tape to hold the dress down on your D-day.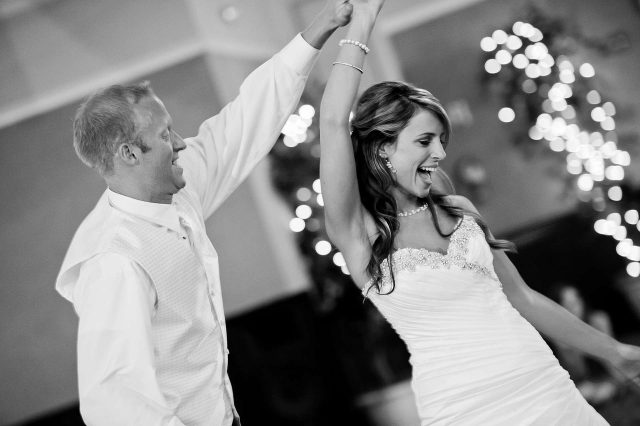 Most halter dresses come with low necklines. For these dresses, you need a good convertible or strapless bra. The problem with convertible bras is that not all of them give the right amount of support that you need to prevent the straps from slipping. So find one that fits you well.
Unlike halter dresses, one-shoulder dresses have higher necklines. So they do fine with regular strapless bras. When buying a strapless bra, choose one that is slightly tighter than your regular bra because it has to make up for the lack of straps and provide ample support. But make sure it doesn't make you uncomfortable or give your gown an unappealing look.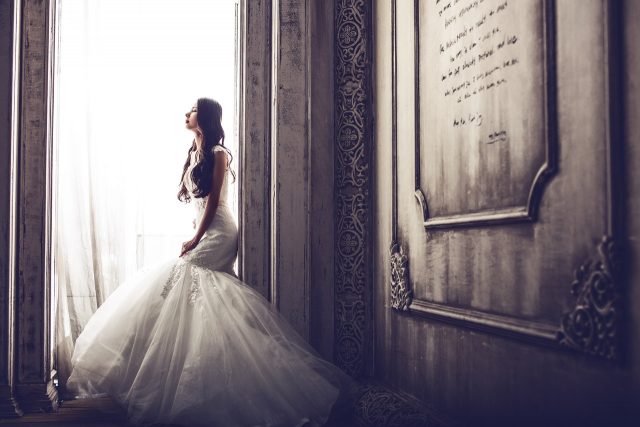 A mermaid gown is one that hugs your body from the chest to the knee and then flares out. Brides prefer this type of gown because it helps them flaunt their shapely curves. Wearing shapewear underneath mermaid gowns is a must to smooth unwanted bulges and hide the panty line. You can buy shapewear from Zivame in different types of coverage. What you choose depends on the demands of your wedding gown.
Ball gowns are also extremely popular among brides. These gowns are flared all the way from the waist down. With this type of gown, you don't have to worry about visible panty lines. If you are comfortable wearing stockings and corsets throughout the day, ball gowns are perfect for you.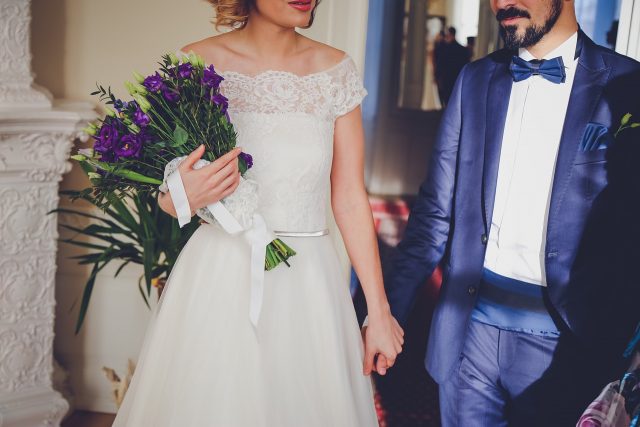 When it comes to off-shoulder gowns, brides may wear a bustier underneath them. Unlike a strapless bra, a bustier doesn't slide down, ensuring that you can move freely and enjoy your special day. It also gives your bust a flattering shape. Wearing a smoothing and strapless slip or cami beneath your wedding gown is also a good option.
Sheath gowns are the slinkiest of all wedding gowns. Choose undergarments that are seamless or wear shapewear under your dress. Bras can be visible inform under a sheath gown, so get cups sewn into your dress or wear a stick-on bra. You can also wear lace underwear if it is seamless.
The scary truth is that the wrong undergarments can ruin the look of your wedding gown. No bride wants to see herself in a gown with visible straps, bumps or lines in her wedding photographs. But what you wear under your wedding gown is a personal choice. Ensure to choose underwear that makes you feel confident and comfortable. Be careful when underwear shopping because the stakes are high when it comes to bridal lingerie fashion. Hoping this guide answers all your bridal undergarment queries.