Good day to all my pretty ladies out there! Did you miss the latest updates from Fashion Diva Design? Today I want to talk about one interesting topic that provokes questions. A midi skirt is a must for your wardrobe. This is the all-time favorite piece that every lady should own. It brings you the opportunity to build up dressy, casual, and even formal outfits depending on your style. On the other hand, you might think that midi skirts do not look flattering on every body type. The truth is that anyone can wear it, as long as the right model is chosen. If you want to know more about this, I have prepared the ultimate Midi Skirt Guide that will help you!
See also:
CASUAL END OF SUMMER OUTFITS THAT YOU MUST COPY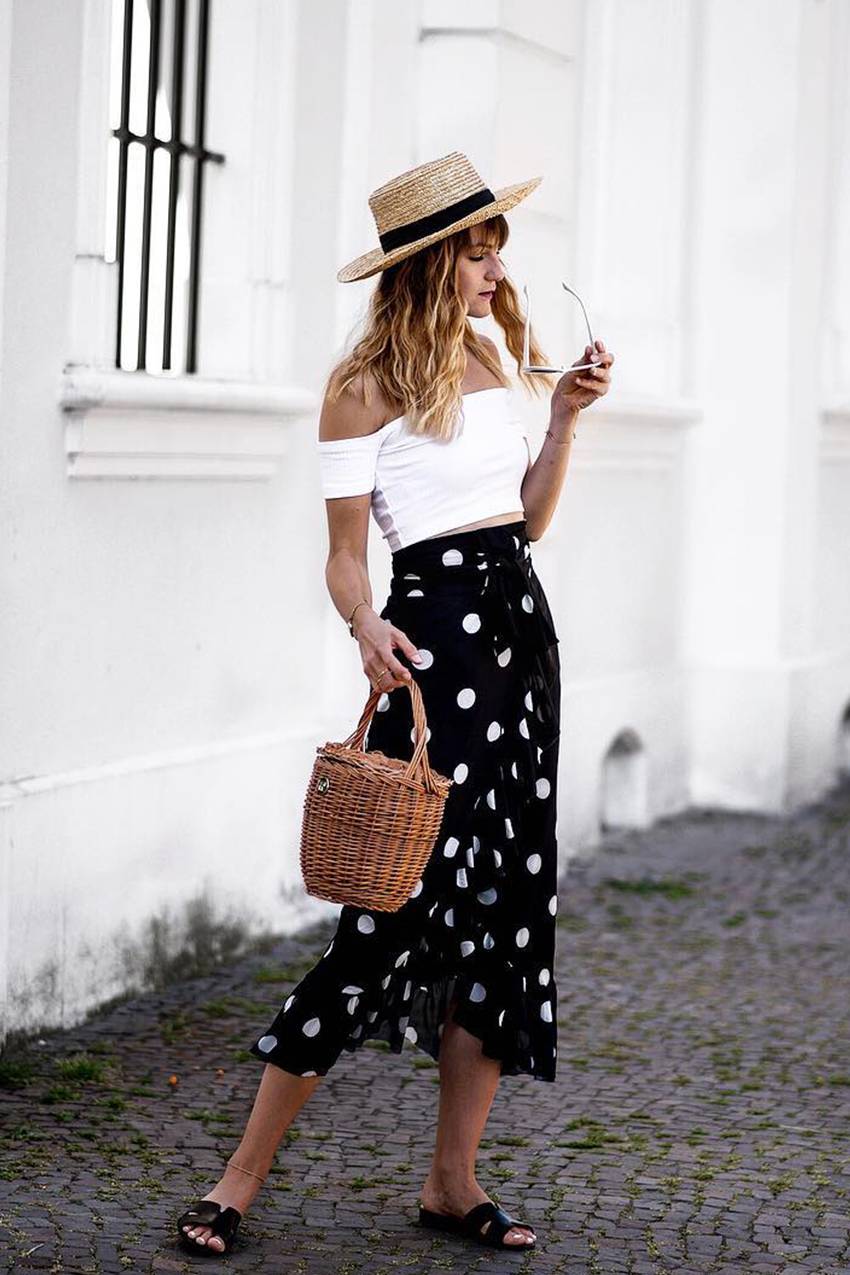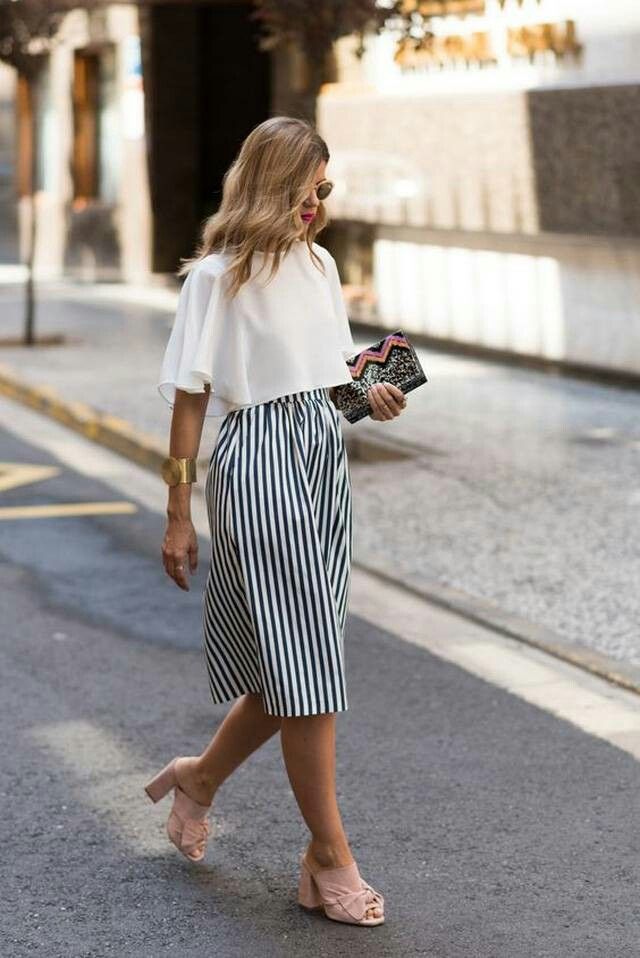 Choose the right lenght
We can say that mid skirts are a little bit problematic when it comes to dressing them. For example, you find that perfect model in the store and you think that it will turn your into a 50's diva instantly. And when you look at yourself in the mirror, you are disappointed. It does not look like the picture you have had in your mind. But, how come? Let's be honest- all the skirts are different. Most of them would be mid-calf length, which might not look so flattering. Instead, go for a shorter one. Just below the knee will work fine for you.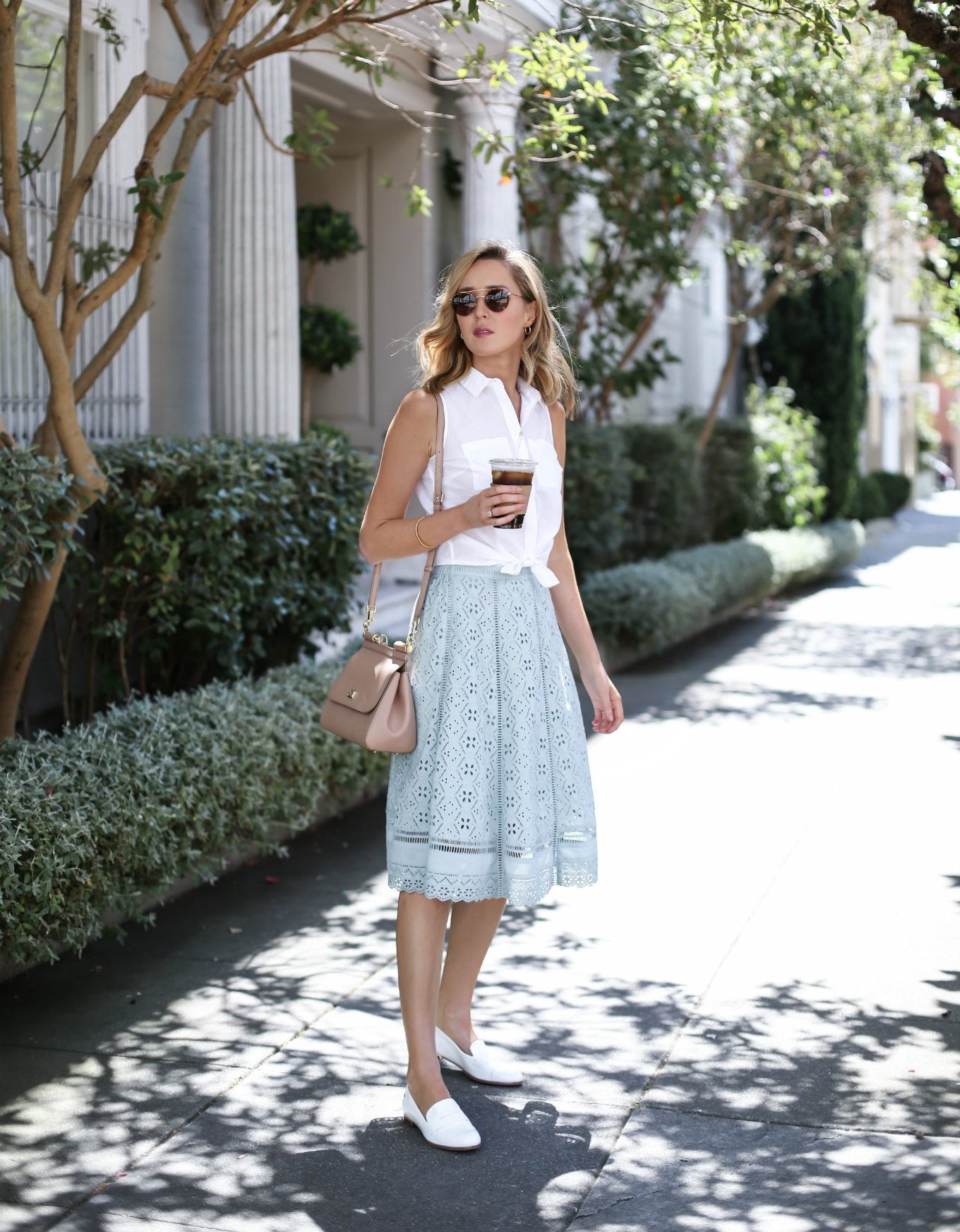 Style your midi skirt properly
When you have the perfect model that suits you, it is time for the styling. What kind of top should you wear? This is one more important question that I want to answer in this Midi Skirt Guide. There is one fashion rule that can help you. It's the one that says: wear only one voluminous piece at a time. If your bottom has more volume like in this case, go for a fitted top. Nothing too baggy. A fitted, cropped, or a tucked top will look so flattering.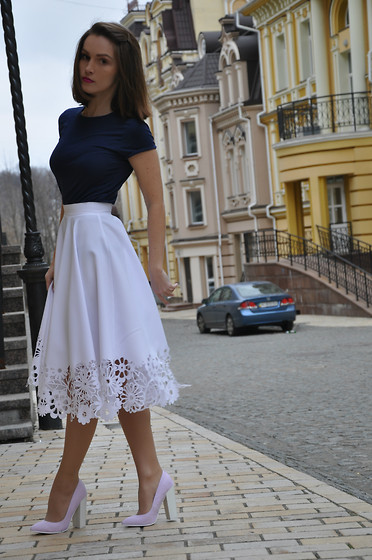 Question about the shoes
When your styling is all ready, you will think about the last part of the outfit-the shoes. What type of shoes are the proper choice for this? The first rule- always avoid ankle straps as they will shorten your leg. If elongating your legs is your goal, you would want to avoid flats as well. But, you can still wear them if heels are not suitable and comfortable for you.