Purses and handbags are a girl's best friends…along with diamonds. We use our bags to put everything in, thus they play an essential role in our lives. Nowadays, there are so many stylish handbags on the market that are expensive like a Louis Vuitton purse. However, there are beautiful purses on the market that are a lot cheaper and will make you still feel like a glamorous girl.
Not all purses and handbags are made the same. You can't use one handbag for every occasion. Some are for everyday use, classy evening events, and corporate life. Today we're going to take a look at the different handbags their use and the occasion to use them.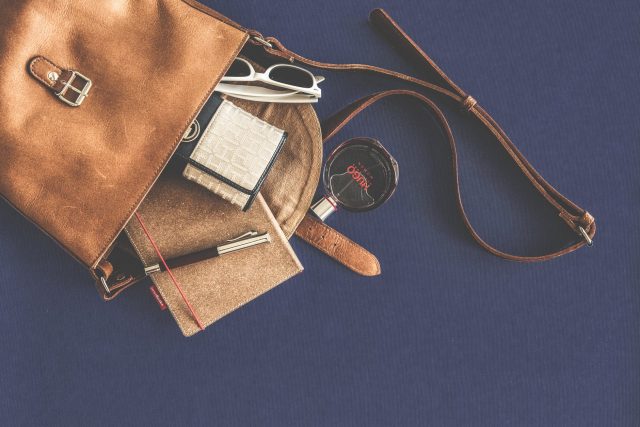 Purses and Handbags
A Crossbody Leather Purse with Zipper
This is a perfect purse for road trips or for running errands. You can use this purse for every casual occasion. Most crossbody purse includes interior card slots so you don't have to stuff your wallet or better yet, you don't have to carry one. These types of purses usually have a petite and lightweight shape.
The Clutch Bordeaux
This purse is for the fancy nightlife or a fabulous brunch with your friends. The envelope shape style is a must-have for an evening event. It will carry your essentials while making a big fashion statement.
A Pouch Purse
A Pouch Purse is similar to a wallet but a little bit more fashionable. You can take it anywhere with you such as to the grocery store, going to the theater with your boyfriend, and travel. You can wear a pouch with jeans, a black dress or shorts. It's perfect for holding your change or your lipstick. Also, sometimes pouch purses can be big enough to fit a small tablet.
The All-in-One Bag
A must-have in every woman's handbag collection is an all-in-one bag. Just like a Tote bag which we will talk about later, this bag is used for most occasions. You can take it to the library to hold books you're returning or hold your everyday necessary accessories. These useful bags are cute, stylish and can come in many sizes. Plus, if you can't afford a Louis Vuitton purse, then this is the best option.
The Mini Duffle Bag
This bag is great to have if your about to engage in physical activity such as swimming, going to the gym, and etc. It is also great for traveling on an airplane and for taking a long road trip. If you decide to get the mini bucket-style duffle bag, then you can use it for an everyday bag. It offers the functionality of a trendy crossbody purse in a classic style.
The Messenger or Courier Bag
This type of bag is great for work. Usually, when you think of a messenger bag you think about a men's bag. However, there are cute and chic messenger bags for women. It's a medium-sized bag that has a flap on the front so it provides easy access to retrieve your folders, tablet or laptop. Most of these bags come with a long strap and worn crossbody.
The Saddlebag
The Saddlebag is trending in today's marketplace because of the Western chic style. They come in many different shapes and sizes. However, the popular style is seen with a flap and long crossbody straps. The reason why they're called saddlebags is self-explanatory but they look like the bags used to hang on the saddle of a horse. If you commute by bike you can simply attach the bag on it and secure it.
The Minaudiere Purse Case
This purse is for evening life. This is perfect for a good time at the club or an event at a Gala. A Miniaudiere is not just a purse, it is a jewelry fashion piece. It is a case that functions as a bag. Most of these purses come with a chain or leather-like strap so you can hang on your shoulder. They're usually designed with beads and crystals.
The Baguette Purse
The Baguette bag is cute and practical for a date night with your significant other. It's a small and compact designed purse with a short strap so you can carry it in your hand. You can put in this purse your make up kit, money, and any other tiny accessories you might need. A Baguette has a long and narrow shape and is named after the bread because of its shape.
Totes Bags
Tote bags are the ultimate handbags. There are a number of reasons why you should have a tote bag in your purse and handbag collection.
Tote bags have become very popular these days because it is a practical and fashionable accessory. They come in many stylish and luxurious materials such as leather, silk, cotton, and cashmere. They make a great everyday handbag. Tote bags have become so fashionable these days, you can buy a stunning one from a designer store. If you're looking for a high-quality tote bag, then shop at boutiques, a store that specializes in selling bags, and shoe stores.
These bags can come in many sizes and can be used for many purposes. Most tote bags are big and spacious and can hold a lot of stuff. You can put just about anything in a large tote and it is perfect for everyday use. There are also all-purposeful or versatile. There is a list below of what you can use a tote bag for:
Work bag
Knitting bag
Beach bag
Bookbag
Laptop bag
Shopping bag
Laundry bag
Garden bag
Car Storage bag
Overnight bag
School or uni bag
Gym bag
And many more uses
As previously mentioned, you can purchase a tote bag in a variety of materials. Also, there are many versions of tote bags, that will fit your needs. Tote bags not only come in luxurious materials but also practical materials for everyday use such as leather-look, fabric, and canvas. They're made in different colors and patterns. If your good at making crafts, then it is easy to make your own because all tote bags have basically the same design.
Lastly, tote bags are very durable and reusable. If you take good care of your tote bag then it will last for a very long time. You can reuse this bag for anything because they're not designed for specific usage. No matter if the tote bag is large, medium, or small, you can always find a new purpose for it.