A beach wedding means sun, sand, cocktails and a lot of music and fun. It also means choosing the perfect wedding dress that will fit the vibe of a wedding by the ocean and one in which you will feel comfortable in.
Sun, sand and ocean breezes all have a huge effect on what feels and looks good to wear. I wanted to help you so for today, I rounded some super clever tips and some romantic beach wedding dresses that will make you the most beautiful bride in the world.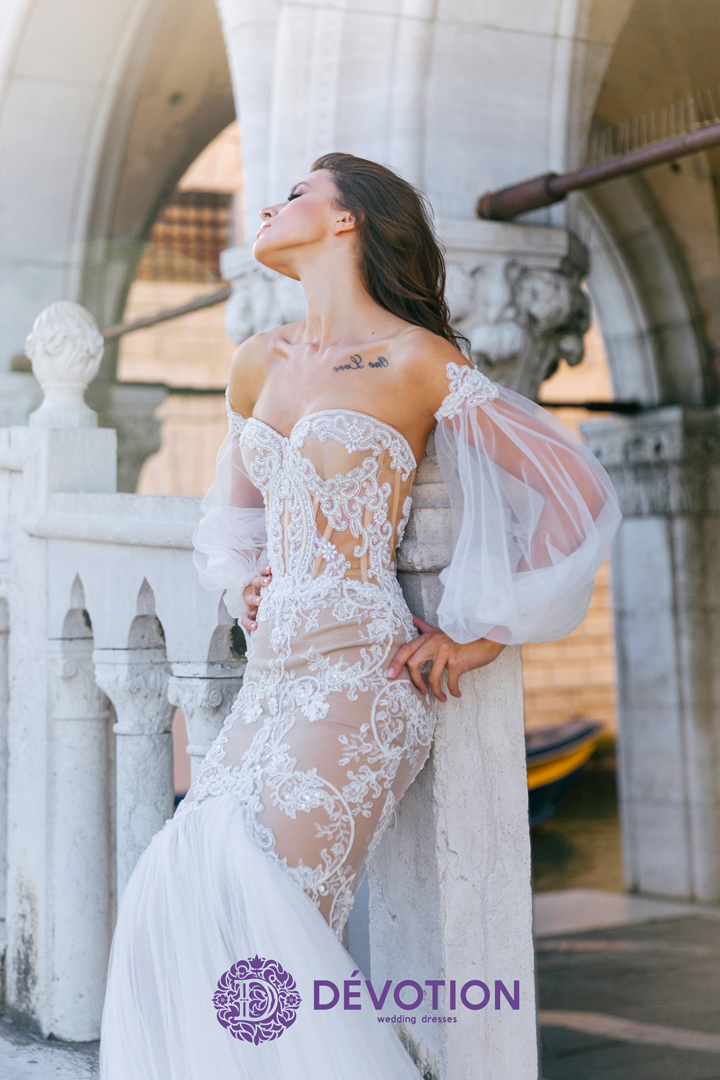 While there are no rules for beach wedding dresses, there are a few important things to keep into consideration:
High heels or sandals and sand don't mix. Opt for comfy summer shoes, like flats or wedges instead;
Pick a lighweight scarf or shawl to complement your dress;
Avoid wearing a formal ball gown that will only weigh you down;
Opt for light, airy fabrics like silk or chiffon that offer breathability and allow easy movement;
Slits, lace and billowing skirts help maintain comfort and airflow.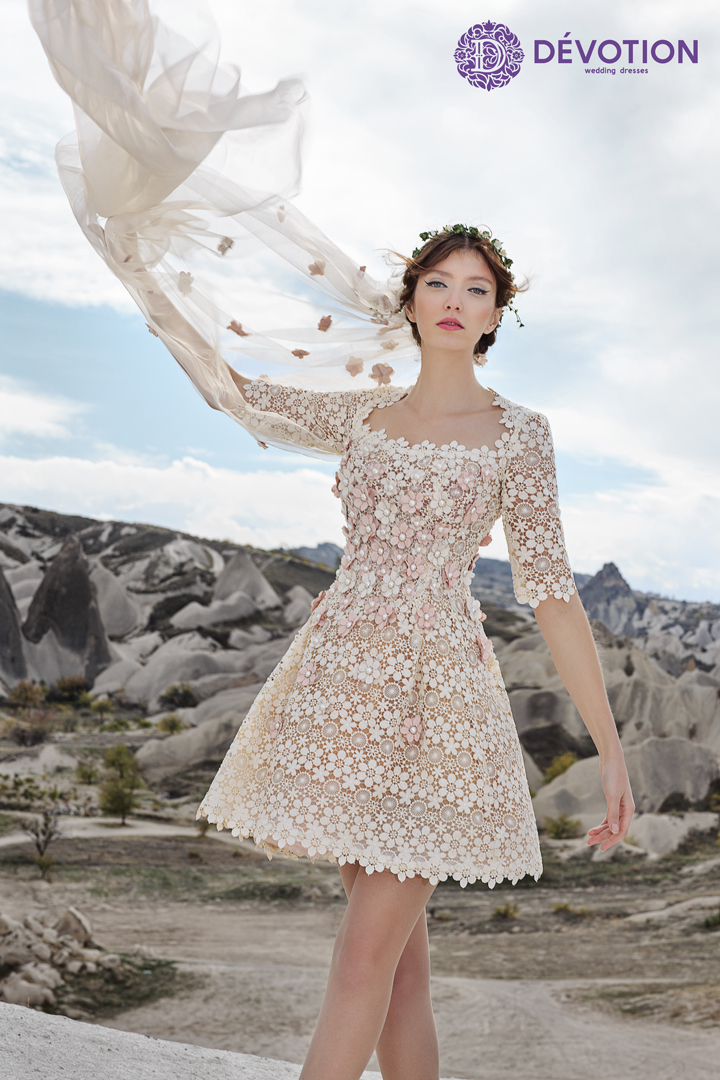 Before you go shopping for the wedding gown of your dreams, consider the following things too:
The bigger the wedding dress, the harder to transport. A dress with many layers will definitely cost more money as well as frustration.
Big, yet expensive gowns can cost a real fortune to clean, especially if they are made of some extra special material.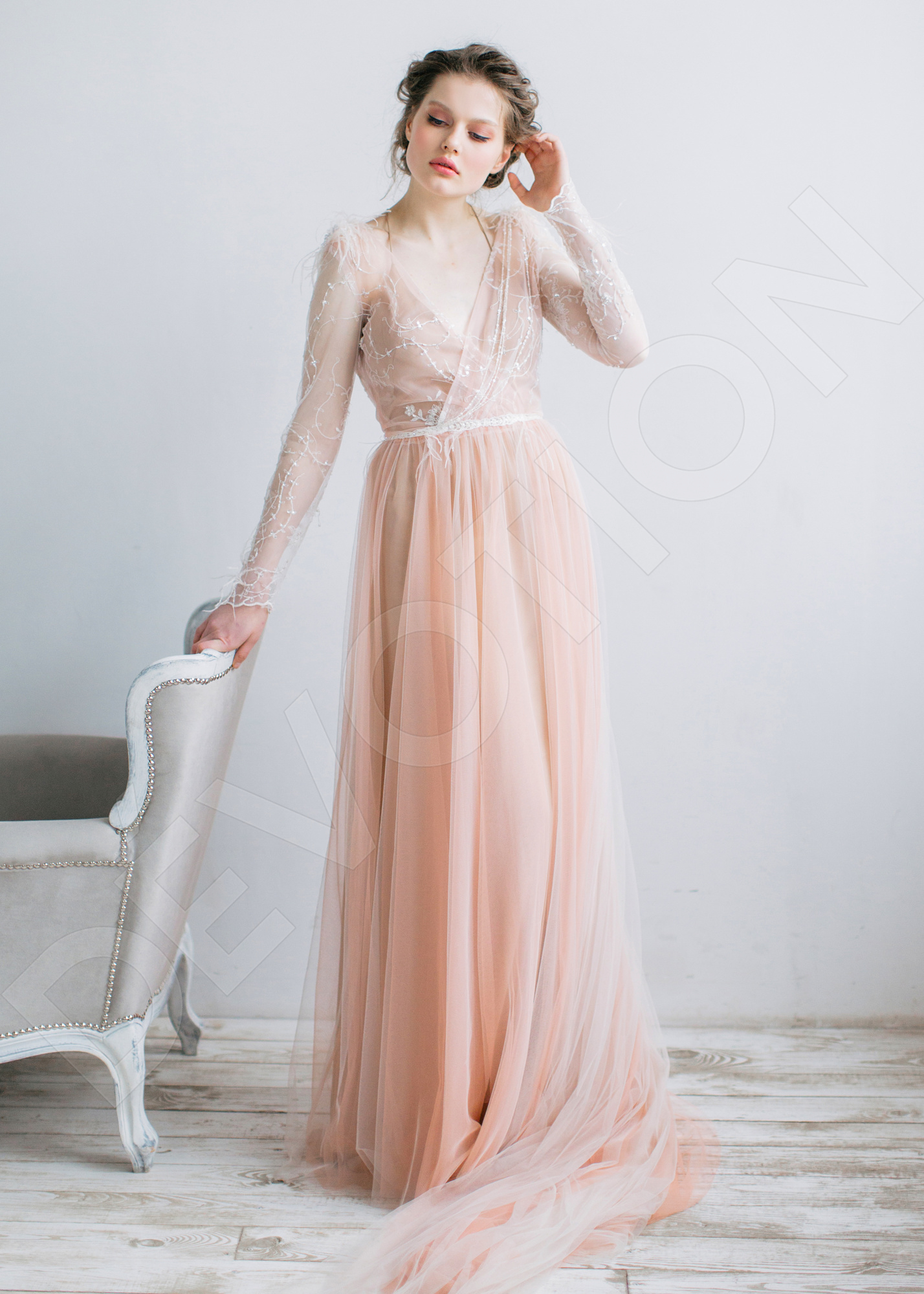 Unlike satin-silk and polyester-silk dresses, gauzy organza and chiffon weigh less and give you a little air.
I think that there's nothing more romantic than exchanging your vows on a breathtaking beach with the sound of the ocean. To feel super confident, amazing and charming, I advise you to choose a dress that will flow over the lines of the body to give a smooth and soft silhouette, complimented by loose curly hairstyle and a fresh flower crown. Avoid wearing a formal bridal gown with a full skirt and bodice.
If you are getting married at the water, there is always the change of a strong breeze, so don't wear accessories that might blow around. To reduce the risk of embarrassment, I advice you to skip the mini skirted dresses. Many brides choose not to wear a veil too.