Aside from knowing how to choose the best jewelry that will enhance your beauty, it is also of equal importance that you know how to wear your jewelry the right way. Read this post and learn more about jewelry etiquette.
There is indeed the fact that people would wear jewelry as for enhancing the overall appearance or making a specific statement status. Yes, fashions come and go, but there are still some basic guidelines considered to be timeless. And one of the most important things to remember is that there is a need for you to be aware of what is referred to as proper attire for every situation and pick the right jewelry accordingly.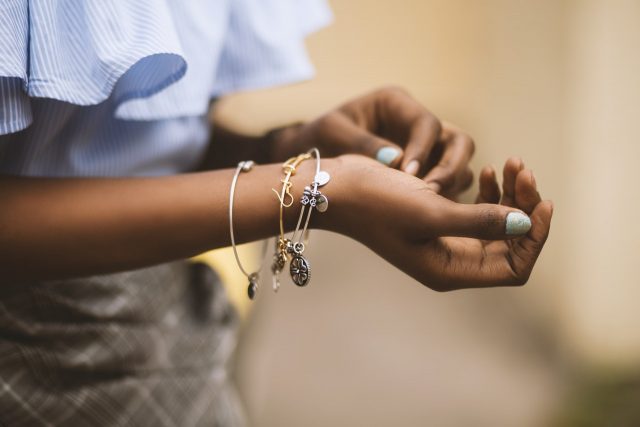 With that, let us learn some jewelry etiquettes below:
Everyday Jewelry
There are indeed pieces of jewelry that are perfectly acceptable to wear almost all the time. A wedding band is an excellent item for married folks. Cremation jewelry is gaining in popularity and is both a comfort and a beautiful talking point. A wristwatch is always acceptable mainly if you want to keep track of time. And a simple keepsake necklace could be another piece that could be worn most of the time.
Formal Event Jewelry
We all know that a formal event is a time wherein we could show how elegant we could be. So, this is indeed the time to wear the very best jewelry. Yes, it could be acceptable to sparkle all over, still it's best that you choose that one jewelry piece that will emphasize your best feature.
Take note that jewelry is intended to accessorize the outfit. So, wearing too much of it might distract your overall look. Some recommendations for a formal event includes the following:
Do not overwhelm the appearance with too much jewelry.

Pull out the diamonds, pearls and some other precious stones to wear to a formal event.

You shouldn't wear more than one oversized piece.

Be careful not to be too matchy-matchy.

Pick one statement piece and moderate the rest.
Office Jewelry
Now, you might also have your jewelry used for work. With that, choose pieces which are not distracting or noisy. You might still show individuality, however, don't use anything which might cause offense to the higher-ups or the clients.
Some do's and don'ts for your office jewelry are as follow:
If you work in a less conservative office, you could wear stud earrings or even small hoops so long as they don't sparkle too brightly or they don't make noise as you move.

However, in a conservative office, simply stick to stud earrings which will complement or match with your outfit.

Larger earrings are acceptable in a more creative environment, but it is still a good idea to pick those which aren't noisy or those that will not distract others.

You shouldn't blind your co-workers with those extra-large rhinestones too. Save the flash for after hours.

It is also a no to wear noisy bracelets since stacking bracelets or bangles that clang against the desk could annoy others.

And if you aren't sure whether you are wearing too much jewelry, merely go with the fewest pieces as possible. It is okay to wear a bracelet, watch, ring, necklace and a pair of earrings and anything more than that could be probably too much once in work environments.
Party Jewelry
This might not be the same as the formal event you are attending to. If you are going to a friend's party or only hanging out with pals, anything could be considered. This is the right time to wear the blinding bling and clanging bangles. However, don't forget that too much jewelry would steal the attention away from you and of course these accessories might overshadow your unique personality.
Indeed, it doesn't mean that even if you have many pieces of jewelry, you will wear it the way you wanted. That shouldn't be the case at all times. Why? Well, as for how the discussion above is, a particular piece of jewelry fits only on certain occasions too. There are pieces of jewelry that could be used during a formal event but not during a regular day, or once you are at work.
How about you? How do you pick a piece of jewelry for a specific occasion? Share your thoughts with us by leaving your comments below!