In this bustling 21st century, the festive party season usually calls for casual chic dresses with a dash of glamour, and it is also not fixated by any strict dress code.
Now you have every opportunity to dress up and wear something that enhances your unique style in corresponding to the festive event that you are attending.
If you have not started thinking about what to wear in this holidays season, now is the time to gear up your festive wardrobe with chic dresses, and sparkle.
Here are some of the stylish, festive-ready dress inspirations that you will adore. The concept here is also picking pretty pieces that are stylish yet versatile enough from desk to dinner.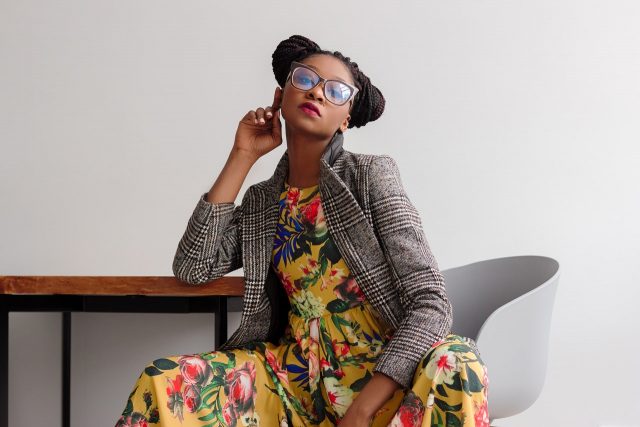 Chic Designer's Work Dresses For That Company Party
Yes, we are talking about gorgeous ladies office wear that can transform into an after-work office party look. This idea will save you space, time and money.
Bodycon Dress
A bodycon dress style is sleek, at the same time it brings out the feminine curves.
When shopping for a bodycon dress, it is essential to choose one made with premium & thicker material, so it does not expose most parts of your body while hugging your curves nicely.
A-line Dress
An A-line dress style is timeless. And it is designed to accentuate body curves, delivering on that perfect lady look regardless of your body shape. A must-have dress style for all season.
You can easily accessorise them, as the A-line dresses are versatile enough to create that different look every time. Or you can go for the ones with embellished designs to add a hint of festive sparkle.
Sheath Dress
A sheath dress style is polished and versatile. Making it perfect for the after work party. Pick the ones with mixed print or colour blocking designs for that additional smart casual effect.
You will get better chances of searching for designers inspired smart casual women's dresses to find the perfect sheath dress. The reason being is they designed stylish, unique designs that differentiate from others, which is perfect for this festive season.
Gorgeous Lace Outfits For That Social Mingling Party
Yes, dresses made of luxurious fine lace is ultra-feminine & timeless, and it is perfect for this party season. You can't go wrong with this, from beautiful lacy overlays to romantic full-on lace dresses.
A lacy overlays design is when the lace layer is longer than the mini dress. This gorgeous style looks flowy, fun and it also brings out the beautiful details of a lace pattern. The partially see-through effect is high fashion at its finest.
A simple lacy shirt dress with subtle glamour is perfect from desk to dinner, office party or cocktail occasions. The long length frocks like lacy maxi dresses are ideal for more formal events.
There is also plenty of beautiful coloured lace in this season for you to pick. Make the right statement by choosing a colour that is suitable for your skin tone, and combine it with understated accessories to create a classy look.