Every High End Jewelry is a state of the art and exclusive design that blends glamour and glitz together. It is really interesting how the vibrant gemstones are combined and set with the precious diamonds. The incredibly fashionable and wonderfully eye-catching high end jewelry is made of tanzanites, emeralds, rubies, sapphires, and diamonds, that are certified by GIA – Gemological Institute of America. GIA certifies these high end jewelry for gemstone grade quality and color.
High End Jewelry is always a magnificent gift for making your birthdays, engagements, weddings and anniversaries memorable. You can mesmerize your mother and bring her tears of joy and happiness, not only on Mother's Day, but on any day in the year, by giving her a phenomenal pair of earrings, pendant or ring, that are extremely valuable and expensive.
Your beloved will be thrilled to see the way you care, so go on and give her a magnetic and ethereal gift of love. A valuable pendant, ring or earrings can be a charming and an astonishing wedding gift for your dear daughter or daughter-in-law.
As many consumers have gained trust in buying products online, many jewelry stores have extended their businesses through selling online. A couple of years ago, it was unimaginable to buy precious gemstone and diamond jewelry online, but nowadays, retailers use the Internet as a place where they can increase their revenue and customers.
When you are making an online purchase, Angara offers you a secure and safe high-end jewelry shopping. As gold and diamond prices are high, I advise you to hurry up and make an investment in a high-end jewelry before the price reach the sky. With over 2500 unique designs and a pallet of 25,000 products, superior service and shipping to several countries worldwide, Angara isproud to announce that they are celebrating their 10th anniversary this year and because of that, they are creating an exclusive "Thank You" opportunity for their customers. Visit The Gemstone Destination to see the benefits that they have in store for you.
The pendants, rings, and earrings from their high-end collection will embellish you and your dearest, till eternity, as they are perfect for women of all ages. A ring like this can be bequeathed to your daughter or niece or your beloved.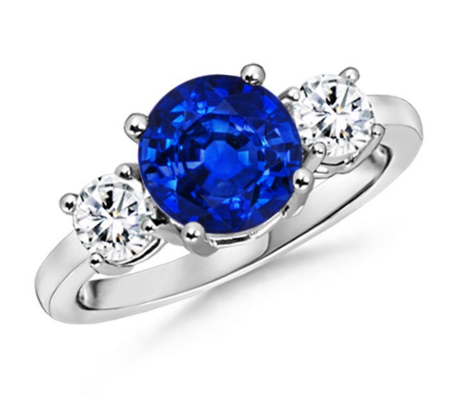 Apart from the design, style, metal type and gemstone, knowing the size of the ring is almost always important. Finding out the right size can be a little bit of a challenge for all of us, so I have several factors that you should consider when determining the size of the ring.
The ring sizes of the right and left hand fingers are different. The ring should fit comfortably to the finger, so it is good to measure the size of the aimed finger.
Weight gain and swelling are normal during pregnancy and both are not permanent. You should wait for the moment when everything gets back to normal and the ring size as well.
The fact that you may have not heard about is that the fingers are smaller in the morning, so that you should measure the size of the finger in the evening.
During warm weather, fingers expand, while in the cold they shrink.
The most precise method to find out the ring size of your or the finger of your beloved is to ask a local jeweler, but that would be too obvious. So, take a look at the ring size chart made by Angara.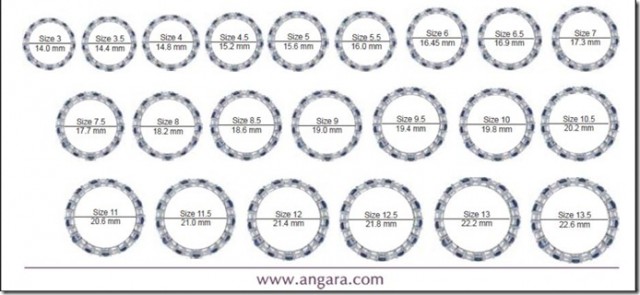 I have some extraordinary jewelries to show you here. Explore Angara's countless options and choose a ring to make the special event memorable. You will have a relaxed and wonderful shopping experience, because they are offering you 24/7 customer support, easy returns/exchange and free shipping. Explore countless options of valuable pendants, rings and earrings and receive amazing deals and discounts  online.
SECURED CLAW TANZANITE AND DIAMOND HALO STATEMENT RING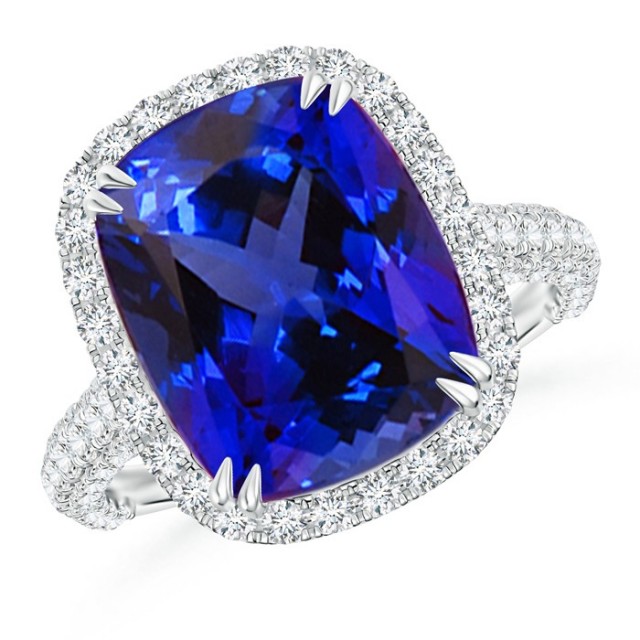 DIAMOND HALO CLAW RUBY DROP PENDANT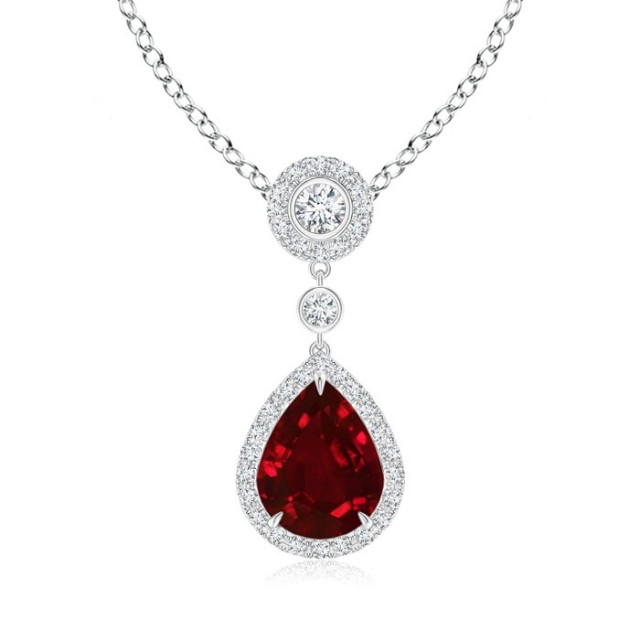 VINTAGE DIAMOND HALO OVAL EMERALD COCKTAIL RING
CLAW ROYAL CUSHION SAPPHIRE AND DIAMOND RIBBON BALE PENDANT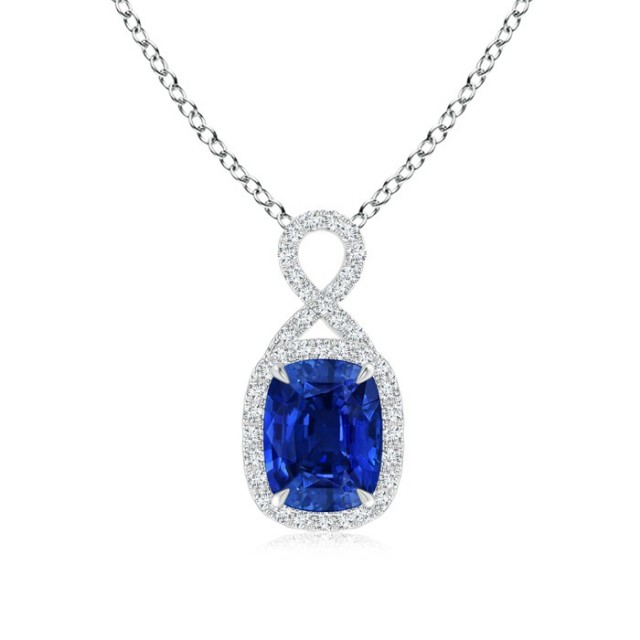 2.94 CARATS CLAW CUSHION RUBY AND DIAMOND DOUBLE HALO RING (GIA CERTIFIED RUBY)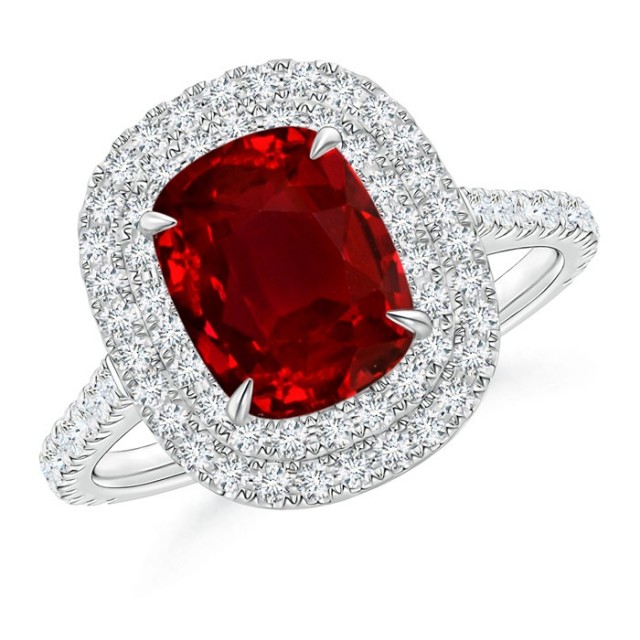 Angara is offering a Special Coupon Code 'GIFTS' for 15% Discount on any product, so go on and use this amazing opportunity and embellish someone's day.