This time of year is a special time as spring has arrived and there is a special scent in the air, flowers are blooming and it's as if we have awoken from the cold winter days and a burst of colour has hit in every direction. This time of year is also one of excitement as the entire nation prepares for spring racing.
This means a lot of things for various people, but for the ladies it means FASHION and styling.
However many women do not realize that with such prestigious events held around this time of year we need to also keep in mind, what is the dress code for Oakes Day? What colours are in fashion for Derby Day, what is in style for Cox Plate 2015 Carnival?
There are certain hard rules to play by when it comes to styling, these that may seem simple at first glance however they have become tradition.
The Cox Plate Carnival is a major sporting event, which transcends momentary thrill. It involves a week of activities and the race, which is run by Australia's most prestigious weight for age horses. Many may say that this is the greatest two minutes in sports.
Following and monitoring current trends planning your outfit in advance and making sure you stand out from the crowd. Regardless we would love to give you some tips to help you stay with the trends, keep you classy and on top of the day's game.
Designs for this year's spring fashion include, 70s styles, colours, flowery dresses, pastels and pretty flowery prints. Lots of frills, off the shoulder dresses and a touch of leather. Use these for inspiration: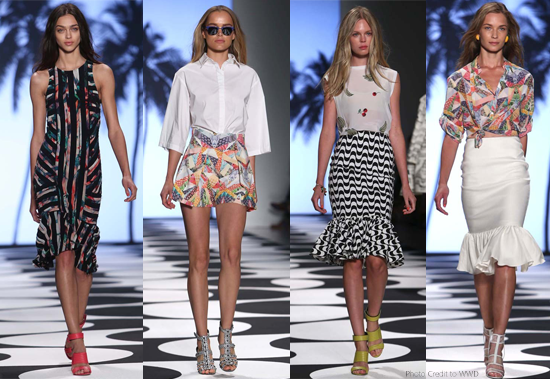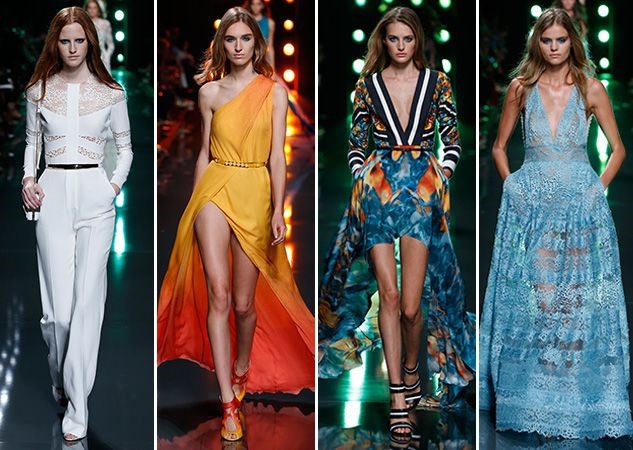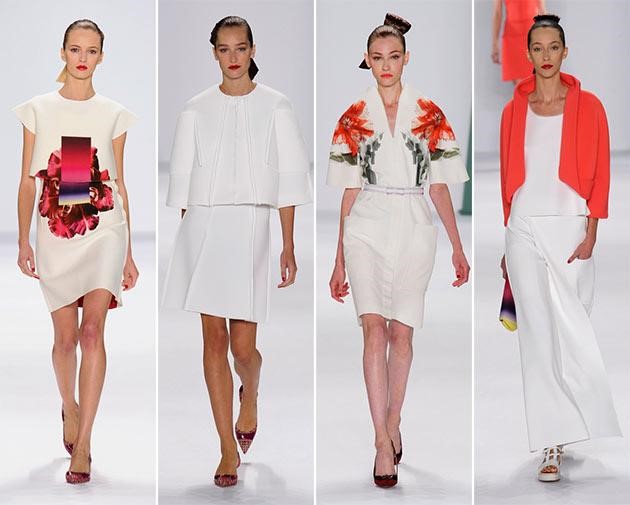 When you finally find the dress you're after for the Cox Plate Carnival, there are important things to remember when assembling the accessories and additional of your outfit, here are some dos and don'ts of this year's spring racing fashion.
Dos'
The one main rule here is that ladies must always have headwear – they range from lacey, colourful, and filled with feathers or just simple broad brimmed yet elegant hats.
Wear wedges – they help with not having your heels become stuck in the grass.
Have a cover up on hand if the weather changes – sometimes a pretty matching umbrella can do the trick on rainy days.
Wear flowers and/ or feathers – these are perfect for accessorizing
Take some make-up essentials with you- these will assist to touch up throughout the day.
Wear pastels and lighter colours – these attract less heat making you that little bit more comfortable.
Don'ts
Wear excessive bronzer or fake tan – daylight never lies and as this is a day event you will be bright and visible.
Never take your shoes off – this takes away from the elegance and classiness of your outfit.
Your drink is not an accessory – do not carry this around everywhere you go.
Do not have underwear on display – bra straps and panty liners are a big no no.
Remember: Comfort equals confidence and at the end of the day confidence is your best accessory.
Here is a tip from Australian Model and beauty queen Jennifer Hawkins;
Have fun with your outfit. I suggest not wearing an outfit that is too revealing; you have to be elegant and sophisticated. Also, millinery is a must. A statement headpiece really stands out and shows you take race attire seriously. Comfortable shoes are also a must, as is a clutch. Keep your clutch on the smaller side so it doesn't take away from your dress. Jennifer Hawkins 2015.
Reference: Elle
There you have it. Have fun choosing out your outfit and most importantly enjoy the Cox Plate 2015 carnival.