Salwar kameez is one of the most popular Indian attires. This is the perfect cloth for ladies who are not big fans of sarees. From college going girls to married women, this piece is the favorite choice for all age groups of people. With the growth of the fashion industry, today, you can get a wide variety of selection of salwar kameez. The market is flooded with different styles and designs. For example, Anarkali salwar suits,A-line salwar and more. Check out designer salwar suits online shopping for all varieties of salwar kameez.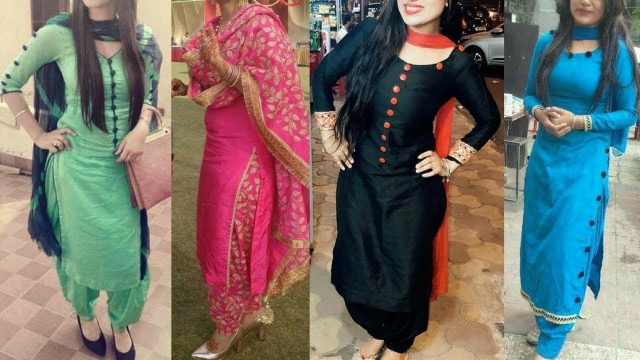 The best thing about it is that you can wear it to any occasion you want. Whether it be a wedding event or casual outing, you can always rock the crowd with a lovely salwar kameez. In fact, you can even wear one as daily wear as well. However, this is only applicable to regular salwar suits. But you can always style up your attire with some trending fashion tips.
How to style up your salwar kameez?
Wearing the same attire every day can really get boring. If you want, you can easily style up your salwar with the help of the tips given below.
You don't have to go for the boring cuts even if you are buying a regular or daily wear salwar. There are various fashionable cuts available these days. These latest cuts can also be worn to your workplace. In fact, you can even wear them at home. These type of salwar suits are regular ones but with a trendy cut. Some of the latest cuts you can go for include one side slit, A-line cut, front slit, dhoti cut, etc. there are plenty of options to choose from.
These days, ethnic jackets are quite trending in the market. Most of the fashionable ladies are seen to style their salwar kameez with a trendy ethnic jacket. Why not try the same? This is the best way to add some glamour to your regular attire. These jackets are available in plenty of styles. Some of them are really gorgeous and can make you look stunning. You should go to the embellished ones as they are the most fashionable.
To add some style to your regular salwar, you can drape the dupatta like a shawl. For example, the way you would wear a Patiala suit. This is perhaps the easiest thing you could do to style up your salwar. Make sure that you choose a pretty dupatta for this.
Choose a fashionable bottom
Ditch the boring bottom and go for something trendy and cool. Parallel pants, palazzos, harem pants, and dhoti salwar, there are so many options to choose from. Team up your suit with the perfect bottom and you will be ready to rock the day!
You can follow all these tips to get the best out of your regular salwar kameez. Also, you can find more such styling tips on the web.