Do you want to know how to stay warm in winter, but still look stylish? I have some tips that really work. And you really don't want to miss them, so keep on reading!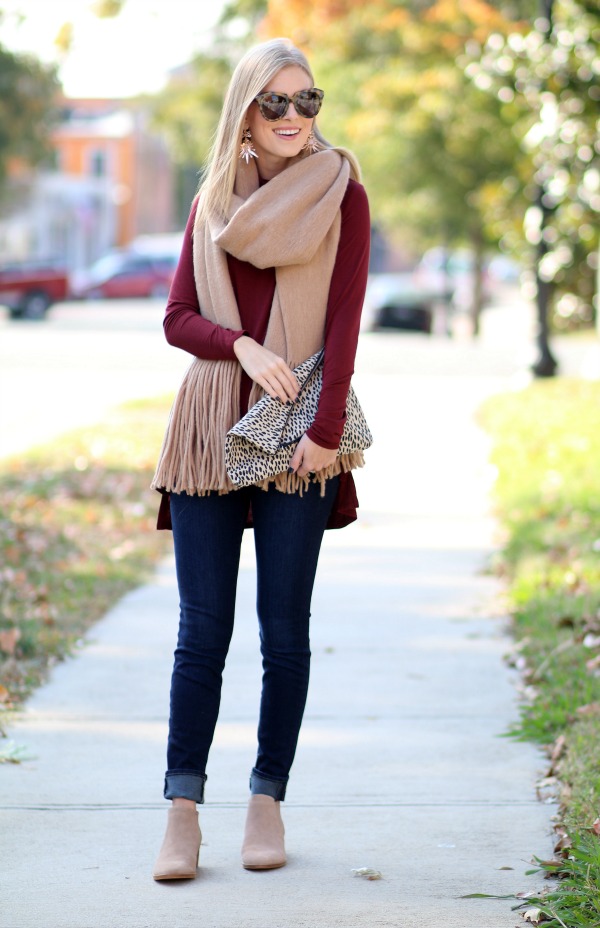 Winter is not everyone's favorite season. Ladies are not keen on the cold weather, which puts certain limits on clothing. It is time to put all the cute clothes aside and dress in chunky sweaters and coats. But, you can really look stylish during winter. I have a few tricks, so make sure that you don't miss them!
Wear a camisole to stay warm in winter
Camisoles are an excellent choice for the winter days. The thin piece of clothing will keep your core warm. And the best thing is that it won't make your outfit look bulky.
Layering is the key
No, you won't get away with only one thick piece. The key to keeping your body warm is layering. Think of vests, cardigans, and ponchos as your stylish option for winter. Wearing a fitted thin item such as a fitted long sleeve tee and a cardigan is the winning combo. The layer of air between the two pieces will insulate the heat and keep you warm.
If you want to master the skill, learn how to ADD A LAYER TO YOUR OUTFIT BY PUTTING ON A CARDIGAN.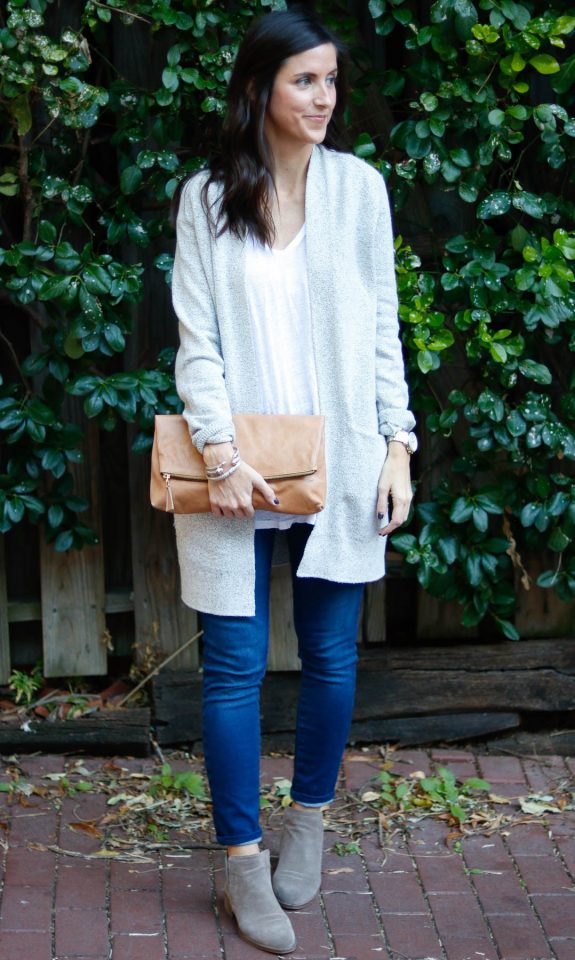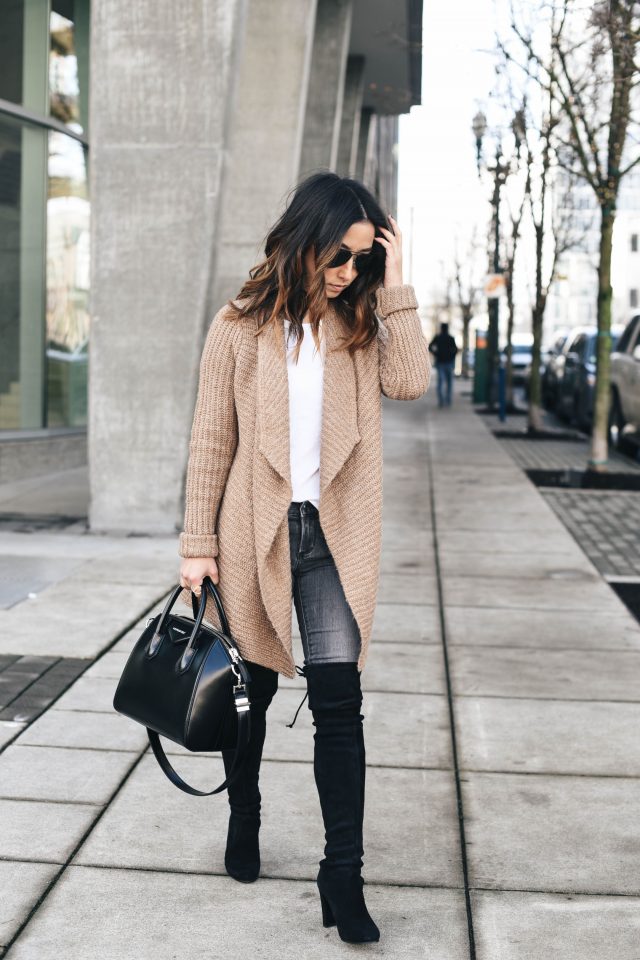 Warm accessories
Accessories can really change an outfit and make it more stylish. In winter, it is all about the smart choice of accessories. A chunky scarf will bring a dose of texture to any basic outfit. Or, go for a cashmere scarf if you would like to make your outfit more dressy.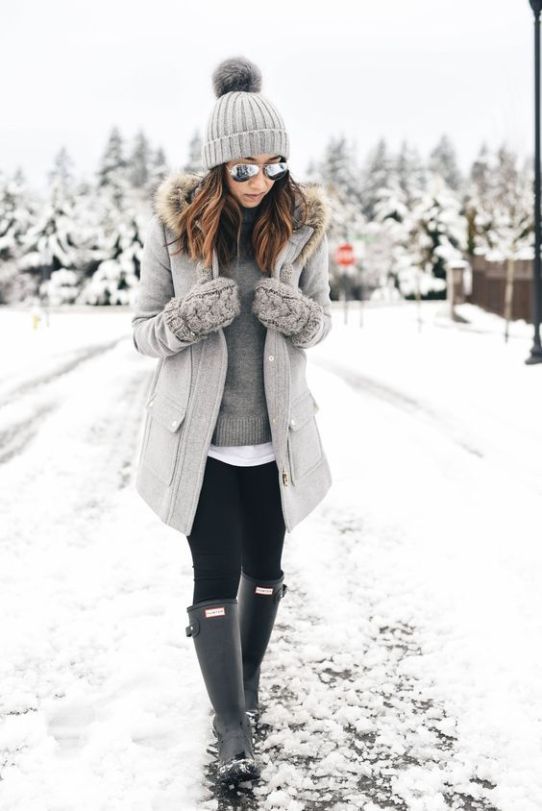 Knee-high boots
This kind of boots is your savior for the winter. They will cover most of your legs, so you won't have to worry about feeling cold. Plus, they look so sexy and will spice up any outfit.
If you need to look dressy for work, the cold weather shouldn't bother you. You can simply wear your favorite warm boots on your way to work. Keep a pair of pumps in your locker, so that you can change when you get to work.
High boots are also your option if you would like to wear skirts in winter. Add some warm tights. If the weather is too cold, wear thick socks as well.
Don't forget to check these helpful tips as well: HOW TO WEAR ANKLE BOOTS WITH JEANS: THE COMPLETE GUIDE