Hello to all the fashionistas! Are you ready for some great tips? Here at Fashion Diva Design we always bring you something interesting. Today we bring a very helpful post for the divas that love to travel. Wandering from one country to another is so fun, and it means that you have to bring your beauty products with you. Staying in Hotels in London (حجز فنادق في لندن) or an affordable hostel can make a huge difference in the things that you need to pack.  Although keeping your daily beauty routine might seem difficult when you are limited to carry on only, you can still manage to do it. Read on and find out How To Pack Beauty Products For Traveling!
See also:
BEACH OUTFIT IDEAS FOR A STYLISH VACATION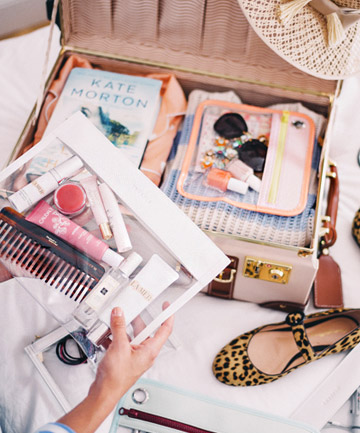 How To Pack Beauty Products for a flight
If you are planning to take a carry-on only, then the TSA rules will limit the number of beauty products that you need to take with you. You are allowed to take maximum one liter of liquid and gels, packed in bottles of maximum 100 ml. This means that all of your beauty products such as toothpaste, shampoos, moisturizers, creams, and even foundation, fall under this category. If you need more than this amount in the carry-on, then you can try using solid beauty products. You can find solid shampoos and lotions on the market.
Liquids must be packed in a transparent plastic resealable bag, and you must be ready to show them at the TSA. So, make sure that it is on top of everything so you don't need to look for it.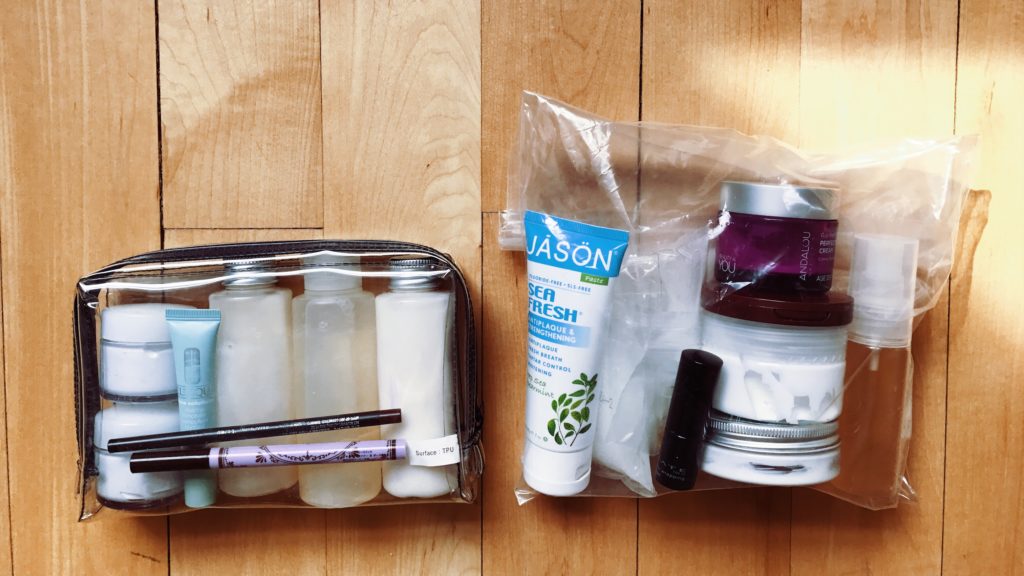 Pack light
If you want to pack light, then these are the tips that you should consider:
Even if you are not traveling by plane, take 100 ml bottles of products that will be enough for your trip. If you find travel-sized packages far more expensive than their actual version, buy a set of bottles.
Take only the items that you use on an everyday basis. Face cleanser, moisturizer, shampoo, toothpaste are the must-haves. Reconsider your daily routine and take the essentials only. Do not slip the exfoliant or hair mask, as these products are limited to once a week use. So, you can hydrate your hair and exfoliate your skin before the trip, and leave these at home.
Share products with your friends. You can take toothpaste, and they can take shampoo. Simple as that.
When you book hotels (حجز فنادق), always check for the available toiletries and other things. Most of the hotels offer basic toiletries, but some may offer hair conditioner and lotion as well. If you are staying in a hostel, keep in mind that you are responsible to bring your own products.