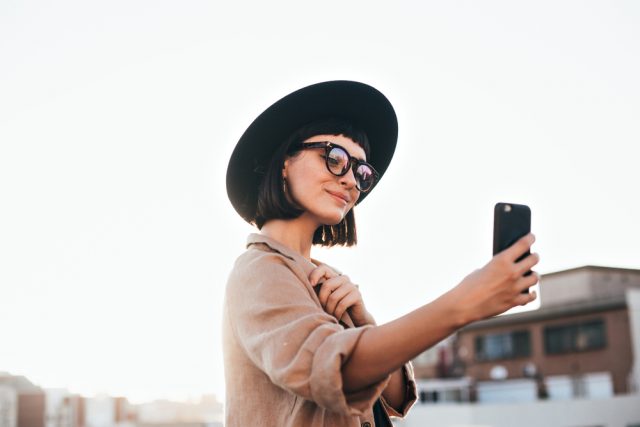 Whether purchased with sponsorship money or gifted by brands vying for a chance at exposure, fashion influencers can rack up hundreds of thousands of dollars' worth of luxury clothing and accessories over the course of a single season. While it's nice to imagine having fresh outfits for every day, the truth is you don't need to break the bank to create outfits that look just like your favorite style stars'.
From focusing on fit with a small investment in tailoring to seeking special details like ditsy floral prints, here are some tips for how to get an influencer's wardrobe at a fraction of the cost.
Focus on Fit
Influencers seem to be able to pull off any trend, and that's because they have a deep understanding of what looks best on their figures. Generally, the key to making an outfit seem super fashionable and expensive is to style together separates that fit you so well that they look like they were made just for you. Thankfully, though, you really don't need a closet full of bespoke designs to give the illusion of having a custom-made wardrobe.
When you're out shopping, look for pieces that flatter your favorite features, whether that's your narrow waist, full hips or curvy legs. Fabrics with a little bit of stretch in them are more forgiving and you can get a great fit even if you can't find your exact size at the store.
With pieces that are more structured, even if you find the right size, you might still want to tweak them just a bit. Tailoring doesn't have to be super expensive, and a nip at the waist or slight alteration of the straps can really elevate your whole look.
Buy Out of Season or Second-Hand
While it might seem that influencers always have the latest and greatest, the reality is that most fashion trends don't evolve as quickly as your favorite brands might want you to think they do. In fact, most last for more than a season and some even extend for a few years!
You can still look super stylish, while saving a ton of cash, by scouring the racks during the end of season sales. Since shelves are typically stocked before the start of every season, you can very likely find fall clothes on the clearance rack in November or summer bathing suits on sale before Labor Day, meaning you can enjoy tons of in-season wardrobe essentials this year and next without ever having to pay full price for them.
If you're specifically interested in designer labels and brands that are normally extremely expensive, consignment shops often have tons of hidden gems just waiting to be discovered. These are also great places to find vintage pieces that really lend to the distinct sense of personal style that influencers tend to have.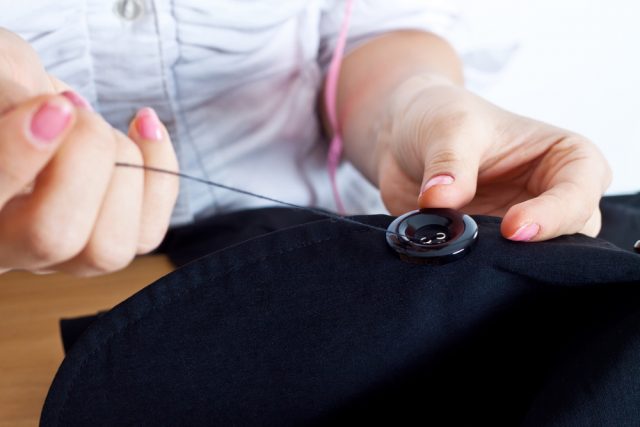 Seek Special Details, or DIY Them
When influencers wear outfits, they always manage to look extra special and super cool. Whether it's a unique touch of embroidery that takes you by surprise or an unexpected pop of color that completely transforms an ensemble, finding pieces with sweet little details can make a whole world of difference.
As you're looking for what to add to your own trendy wardrobe, pay extra attention to the flourishes that can take an item from stale to special.
Ditsy floral print shirts feel elevated, even in simple color combos.
A flash of neon brings a jolt of energy to a basic black shirt.
Shearling accents make a jean jacket instantly lumberjack-chic.
There are many ways that you can customize your clothing with easy DIY efforts. Whether it's swapping out the buttons on your jacket or sewing a patch into your pants, you can create tons of refreshed pieces that suit you perfectly, while still staying within your budget.
Look for Layers
While influencers might never repeat outfits, they're often masters at repurposing their staples so that you'd never know they've reworn them. Take a page from their book and use layers to your advantage.
Every time you layer different pieces together, you're creating a brand new look that's completely unique. When you're shopping for stylish separates, seek items that will layer effortlessly with what you already have in your closet.
For example, a simple black dress can be a base layer for all sorts of different outfits. Whether you wear it with nude sandals and big sunglasses in the summer, or reimagine it for the wintertime with opaque tights, a turtleneck and a cozy cardigan, you can create completely unique outfits for any time and occasion.
Add Accessories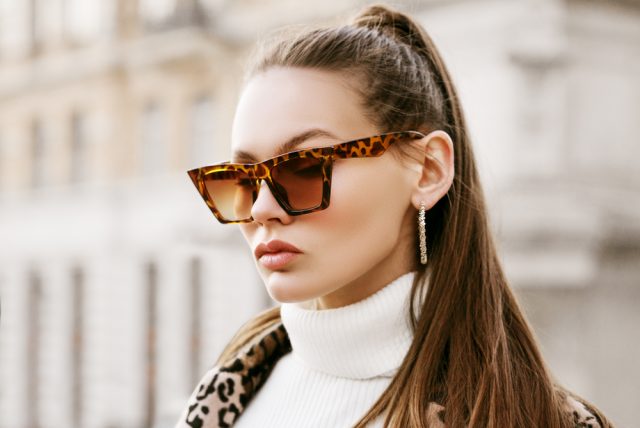 Just like fresh layers can elevate the staple you have in your wardrobe, accessories are an easy way to have a new look for every 'gram without breaking the bank.
There's no need to splurge on real gold or diamonds when you can have fun with colorful costume jewelry. By making bold accessories like a bright statement necklace or a jeweled headband the focal point, you can have a completely new outfit every time you make a quick swap.
Changing out your shoes from chunky sneakers to sky high heels allows you to take your outfit from day to night with ease.
An oversized tote bag is great for the workday, while a small envelope clutch is all you need for happy hour with the girls.
Fun accessories give you the chance to reimagine your looks without making any drastic changes to your actual outfit. They offer the perfect way to show off your personality through your style.
Saving in Style
While some influencers might seem to have bottomless drawers, you don't need to be constantly replenishing your wardrobe to dress like them. With some creative styling and attention to detail, you can create special outfits that look just as on trend as anything the bloggers you follow online could put together.