A purse or handbag is one of the most functional accessories you can have as a woman in your closet. Women use them to hold intimate and precious possessions such as cellphones, wallets, makeup, and even a spare change of shoes.
With so many options out there, it is very easy for anyone to be overwhelmed. That's why we've created a list of must-have purses and handbags that every woman needs to have.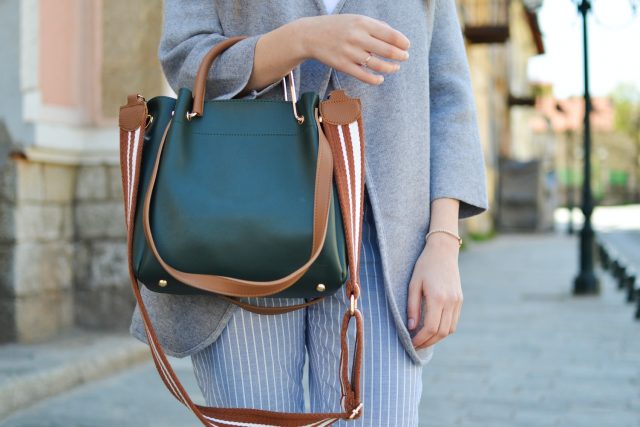 Consider Loewe Bags for Your Next Buy
From tote bags to clutch bags, all handbags have a specified use. Some women will however argue that you can never have too many bags. Others will say that maintaining a particular style means not giving in to impulsive buys.
Loewe bags are ideal for the modern woman. They are incredibly stylish, are fairly easy to work around for any outfit or occasion, and the wide variety of designs can go with a myriad of aesthetics.
1. Tote Bag
Almost all women have a tote bag in their wardrobe. It's the bag you'll most likely use as an everyday bag whether to class, work, or running a few errands. A lot of women use hobo bags as an alternative to tote bags because they give off a slouchy and relaxed vibe.
Tote bags are large, strong, and highly versatile. Because they're super functional doesn't mean they don't have to be stylish. They used to be made out of canvas but now they're made out of a combination of leather and a few other materials.
2. Crossbody Bags
Crossbody bags are defined by a long strap that's worn across the body. They are neither too big nor too small and are the appropriate size for holding on-the-move essentials when you need your hands free for other activities. It's for this reason that crossbody bags are highly convenient for frequent shoppers or travelers.
Loewe has a lot of crossbody bags that vary in material, design, and size that are worth checking out.
3. Clutch Bags
You definitely don't want to be carrying a large tote or hobo bag to certain occasions such as dinners or weddings. The truth is if they won't come off as too cumbersome, they'll probably ruin your classy outfit.
A clutch bag, on the other hand, is much more fitting for smart and formal occasions. They make it easy to access stuff you have stored in your bag such as your cellphone when you need to make an urgent call or credit card if you're the one paying for dinner.
4. Shoulder Bag
A shoulder bag is worth investing in for every woman. They have a sleek and sophisticated yet casual appeal and can either sit on the crook of your arm or be slung across the shoulder.
They allow you to store your accessories in a lightweight bag. They come in slightly larger and smaller sizes than average for added utility or when you need to pack light.
The bags listed above should you help you make a good buying decision depending on what suits your needs the most.