Groomsmen are the close friends to the groom, that are chosen to be  a visible part of the wedding. One of them is being chosen as the best man. And when the big day comes, they all have certain responsibilities to handle. According to the wedding etiquette, the groom should gift the groomsmen. If you are not familiar with this as a groom, you might want to check this post to make sure that you  Give The Perfect Groomsmen Gift!
The perfect gift idea
If you want to gift something that your groomsmen will actually use, then a hip flask would be the right answer. This is such a meaningful gift that is meant to stay as a dear memory of your special day. The best thing is that you can find ones with "groomsmen" or "bestman" printed on the surface, if you want to give a more personalized gift.
James Butler Hip flasks is the largest flask store in Australia. With having so many designs available, the following ones prove to be just perfect:
Premium Groomsman 8oz Hip Flask– A flask with a stylish "groomsmen" engraving on leather  is the perfect gift. It is a suitable for any man, no matter the age. The high quality materials ensure that this gift will remain the perfect reminder of the wedding in years to come.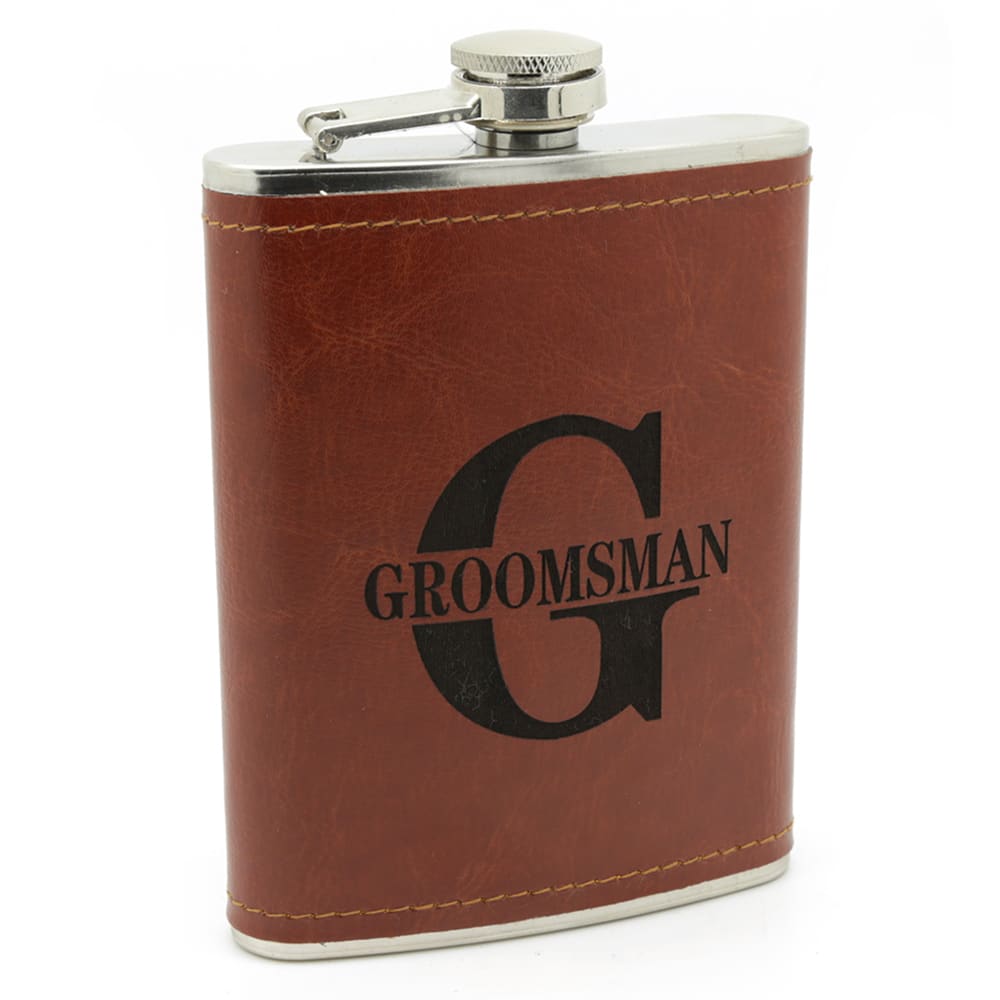 Best Man Moustache 6oz Hip Flask    – Slightly smaller in size, this one  comes with it's own funnel and cup. If you want to add significance to the role of the best man, this is the perfect gift to show your appreciation. A flask with mustache print and "Best Man" is a special gift that will remind him that he was there for you on your special day.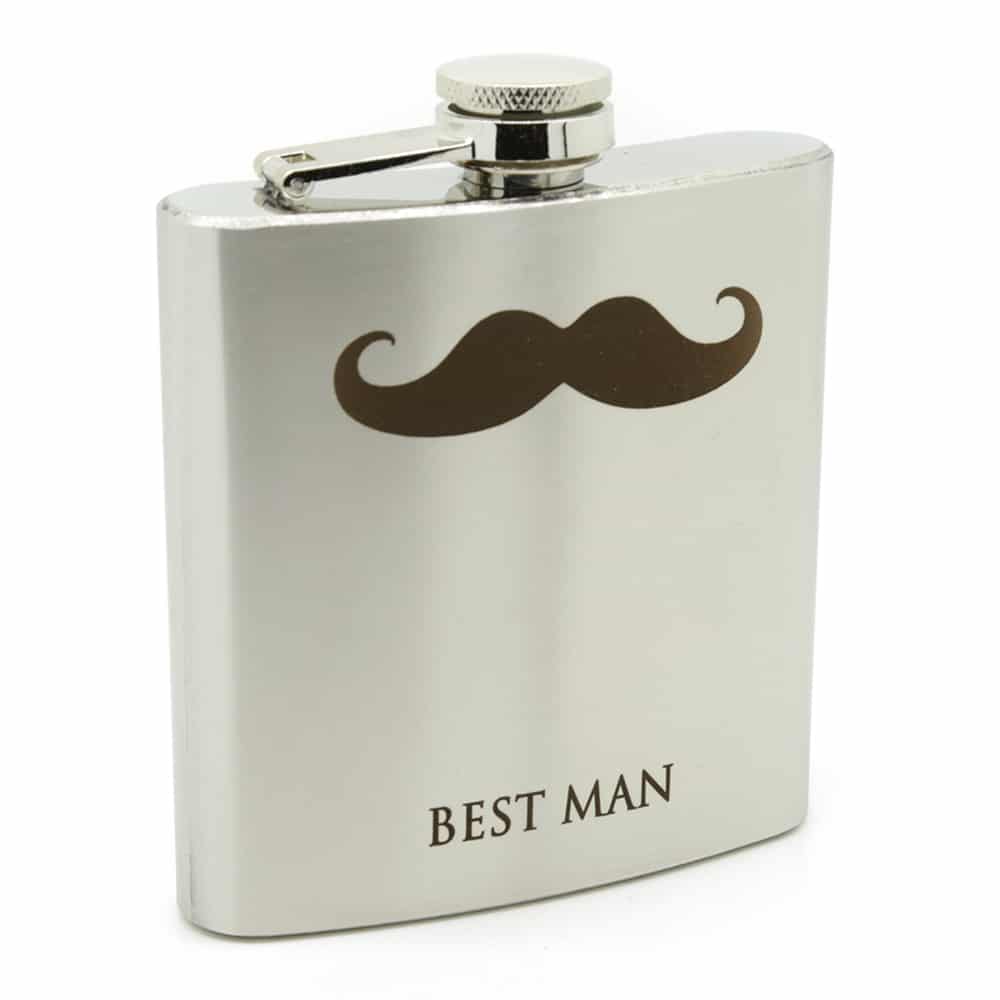 James Butler 6oz Hip Flask Set– Why not gift a whole set, instead of a single flask? The difference is that a flask set has a funnel and two cups. Plus this brown leather gives it a luxurious appearance. In addition, the high quality stainless steal flask will not change the sophisticated flavor of the drink it holds.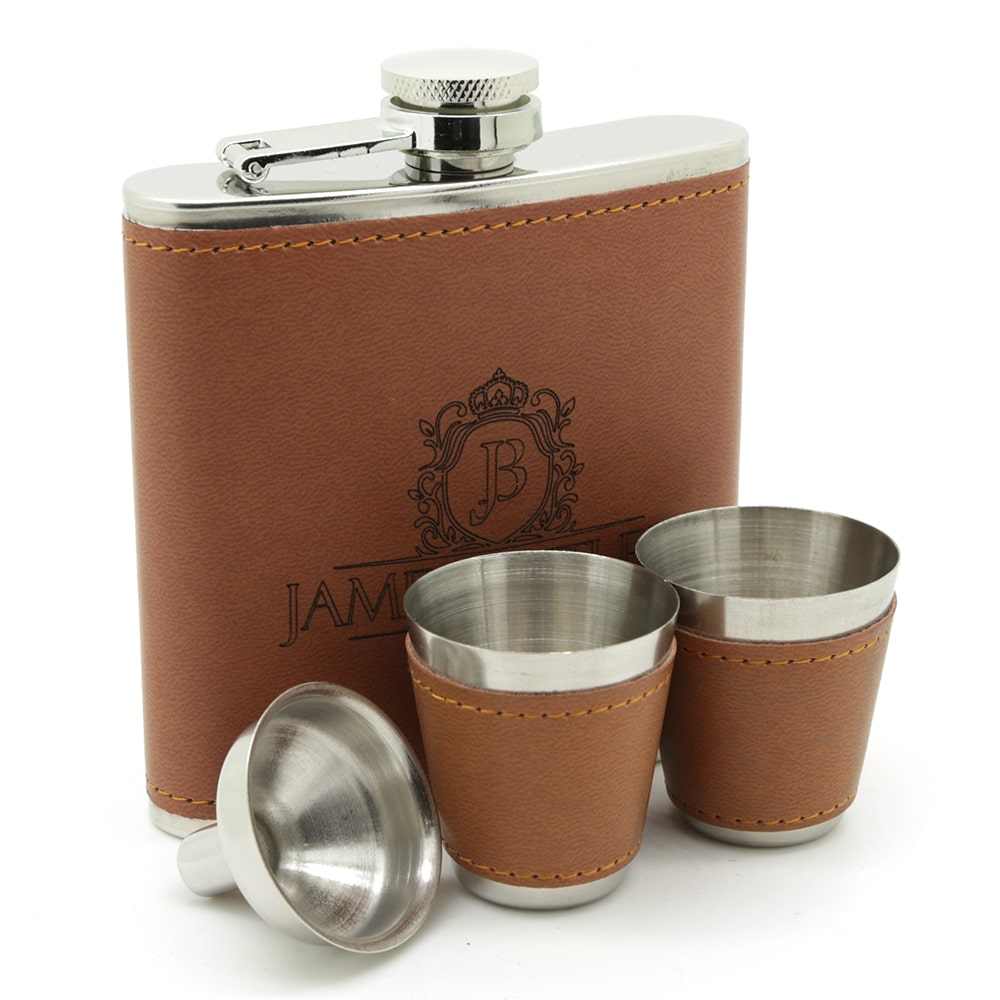 Gentlemens 8oz Hip Flask Set– Another set with a sophisticated design. The difference is that this one is consisted of a 8oz hip flask, a smaller 1oz hip flask, and a  matching pipe. This is a gift that offers enjoyment for any occasion, and is definitely something that your groomsmen will appreciate.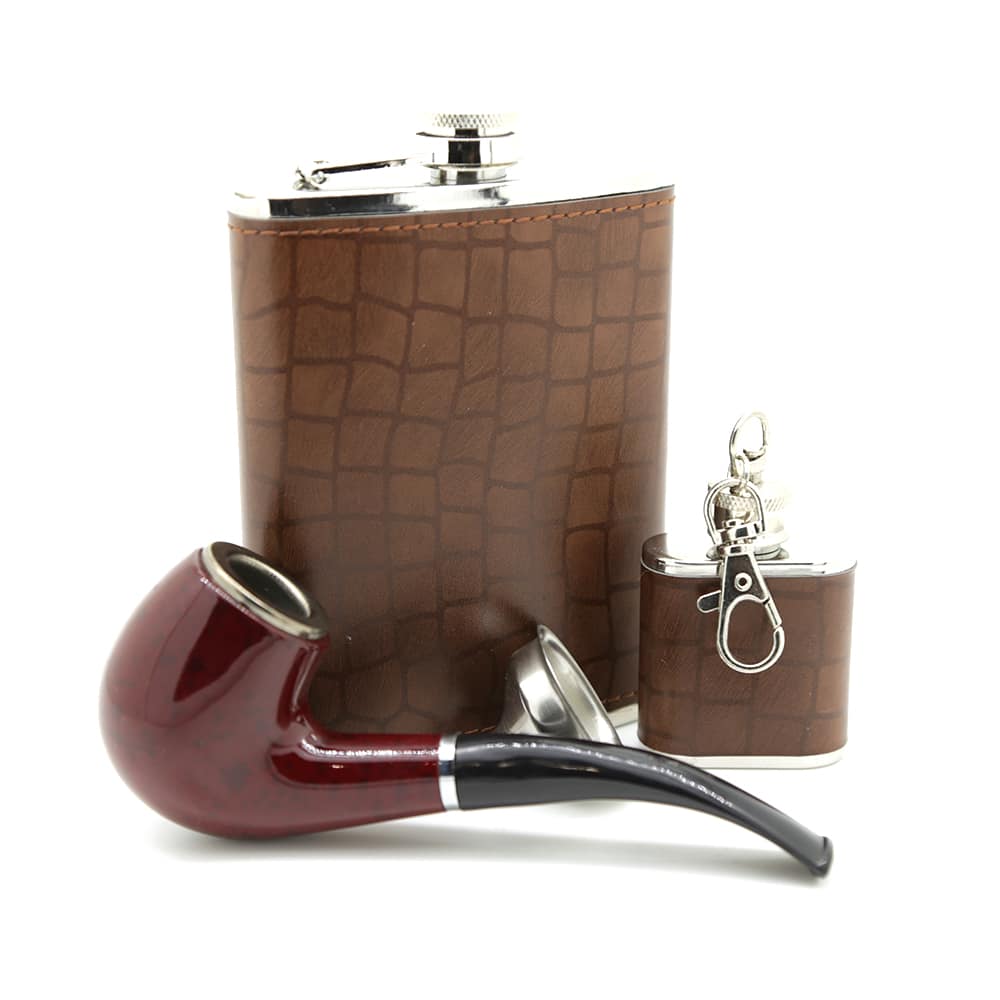 Conclusion:
Hip flasks are the perfect gift for your groomsmen. If you are short with time and need to come up with a quick solution, this is the universal man gift that you can never go wrong with. The advantage is that you can already buy customized ones, without having to order them ahead. And there are lots of different types and sizes, so you can find the combination that works for your budget.