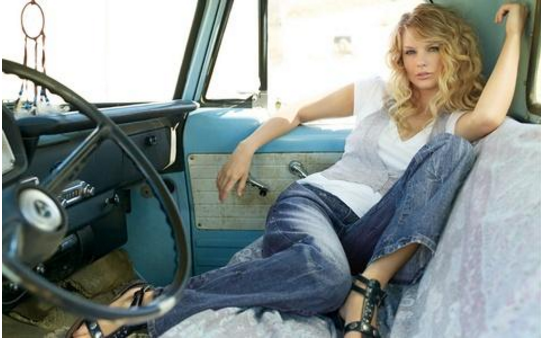 Have you ever dreamed of being a superstar, female pop artist?  If so, what did you imagine you were driving? See if your daydream comes close to the real rides the top lady artists currently drive today!
Lady Gaga
You may recognize Stefani Joanne Angelina Germanotta aka Lady Gaga from her amazing Super Bowl 51 half time performance. She started as a songwriter for many celebrities, including Britney Spears. She later signed to Akons label under Interscope Records to start her own singing career. Her debut album The Fame won a Grammy for Best Electronic/Dance Album. Before she learned how to get to Arizona, she became well known for her over-the-top fashion moments.  With so much artistic couture in her everyday life, it only makes sense that she rolls around in a Lamborghini Huracán. This Italian beauty comes with a v10 engine, full LED lighting system, and 12.3" instrument panel! You can check her posing with her Spyder via Twitter (@gagamonster96).
Beyoncé
Queen Bey as she is most often referred to as has conquered it all. Singing, acting, dancing anything and everything she has accomplished. Her rewards range from Multi-Platinum albums, countless Grammy awards, and her dedicated fan base called the Bey Hive. However, I am sure her happiest moments stem from birthing her and her hubby Jay Z daughter Blu Ivy. It is no wonder that The Carters roll around in a van. Yes, a van! But not just any van, a Mercedes Benz Sprinter Limousine to be exact. Installing Direct TV, Wi-Fi, and pricey stereo systems were the essentials this van needed. The van also comes with a FULL bathroom which includes a sink, shower and toilet. Just in case you are thinking of getting yourself one, be prepared to spend a lavish $1 million!
Rihanna
This Bajan Beauty from Barbados came second on the Forbes list of highest paid Gammy Nominees. Her tours brought in a pretty penny of $75 million alone. This is not to mention the $1.7 she earns in endorsements such as with Puma, Dior, and Samsung. With all that cash, it makes perfect sense why she drives around in a Lamborghini Aventador. This car sports a v12 engine, has close to perfect acceleration capabilities making it easy and fun to shut up and drive.
Selena Gomez
Thanks to Disney's Wizards of Waverly Place for introducing us all to the wonderful character, Alex Russo. However, let us now forget that Selena's on screen start which was on Barney & Friends. She went on to make albums and star in films but gained much of her fame from dating Justin Bieber. Sadly, they broke up in 2013. For most of her career, Selena drove a Ford Escape and only had to go to traffic school once. But with along with the break up came a nice new BMW X5. In addition, she purchased a Toyota Tacoma in 2015. Even with all her current projects such as Coach Deal, she is still very humble on the road.
Taylor Swift
Young Taylor had a passion for song writing. When she was 14, her parents moved her to Nashville, where she became the youngest songwriter to be signed. At age 18, she opened for Tim McGraw's tour. Throughout her career, she has proven to be an international country pop star. Her songs are so relatable and gained a high number of her teen fan base. Even though she is just a country girl Pennsylvania doesn't mean she drives monster trucks in the mud. Taylor can be caught cruising in her Audi R8 Sport. This fabulous car comes with a v10, Google Earth, Bang & Olufsen Sound System, and of course ace-inspired shell seats. Talk about comfortable driving!