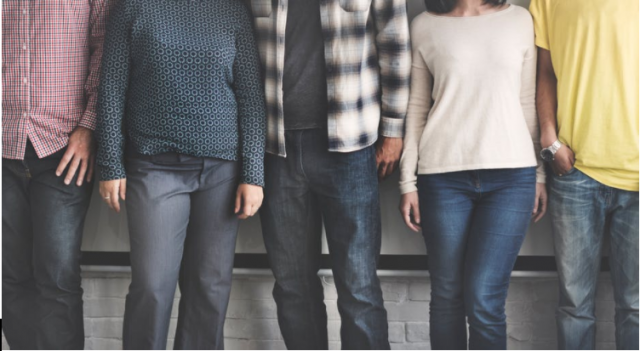 Being the largest Muslim country in the world, Indonesia has continued its rich culture especially in the world of traditional clothing principles.
Moreover, the country continues its vibrant diversity in this modern times through revolutionising the country's world of fashion.
According to an analysis by Hinrich Foundation, an organisation that advocates sustainable global trade through creating jobs in developing Asia, the fashion industry in Indonesia, among other industries, continues to contribute the largest export sales.
Here are five famous Indonesian-born designers who have brought international recognition for the country and continues to create outstanding masterpieces in the field of fashion.
Didit Hediprasetyo
Didit Hediprasetyo is an Indonesian-born fashion designer based in Paris, France and is internationally well-known for his success in Paris Couture Fashion Week in 2010.
Hediprasetyo combines his modern designs with Indonesia's traditional fashion elements to create an alluring haute couture even though his official brand, Didit Hediprasetyo, has its central office in Paris.
With his refined, luxurious styles, he became the first ever designer in Asia who created the limited-edition BMW Individual Series 7's interior and exterior designs.
Anniesa Hasibuan
Distinctly famous for her iconic designs, Anniesa Hasibuan features blends of glamorous augmentation inspired through the modest and traditional fashion of Indonesia's Muslim clothing ever since she debuted in London in 2015.
With her unique style, she gained international attention and became a successful, world-renowned fashion designer after being the first ever fashion designer to showcase hijab headscarves at the New York Fashion Week.
Anniesa Hasibuan has opened more stores in New York, Istanbul, and Malaysia after she had opened her first boutique in Jakarta, Indonesia.
Auguste Soesastro
Auguste Soesastro first opened his high fashion brand named "Kraton," which in Indonesian translates to the word "palace," in New York in 2008. He also started his ready-to-wear fashion business called "Kromo" in Jakarta, Indonesia in 2012.
Along with other prominent fashion designers like Priyo Otaviano and Sebastian Gunawan, Soesastro presented his designs in the Merdeka Palace during the state visit of the President of the United States of America (USA), Barrack Obama with his wife, to Jakarta in November of 2010.
His brand name has been carrying its strong viewpoints of feminism that emphasises against the objectification of women. It is evident with his fashion designs that provide women comfortability and intellectual sophistication along with their sleek, neutral-colored, and classy designs instead of being revealing.
Soesastro also considers himself an advocate for the environment. He sources locally produced materials and natural textiles such as batik shawls and water hyacinth cloth in Indonesia for his designs that provide a natural and traditional touch to the contemporary styles.
Sebastian Gunawan
Sebastian Gunawan founded his fashion house in 1993 and started the "Sebastian Gunawan" collection when he returned to Indonesia after having to travel across the globe to study fashion design.
Throughout his career, he received recognition as 'Asian Couturier Extraordinaire' from the Asian Couture Federation and became one of the members of Indonesian Fashion Designers Association.
Gunawan's fashion designs created a whole new experience of "bling-blings" in Indonesia's fashion world with its fashion designs that include elegant collections of evening gowns lined with semi-precious stones, crystals, and sequins.
Tex Saverio
Tex Saverio, or also known as Indonesia's "Alexander McQueen", debuted with his unique collection that gained attention from many in the 2012 Jakarta Fashion Week.
Saverio qualified to compete against many Southeast Asian designers in 2006 after his showcase of his clothing designs, which are for both male and female, made him win the national award in the Mercedes-Benz Asia Fashion Award in September of 2005.
Throughout his career, Saverio has gained the attention of the international eyes after several of his works were worn by famous international celebrities which include The Hunger Games: Catching Fire film's iconic metal-and-chiffon bridal gown and Lady Gaga's "La Glacon" sequined dress.
Takeaway
Through the lives and careers of these exceptional fashion designers, it has inspired the young generations to create more concepts and ideas that will eventually deserve international acclaims and revolutionise the fashion world in the future.
Anyone can start by just browsing into different online fashion destinations such as Seed Heritage to use it as an inspiration for creating personal designs. To be an excellent fashion designer is more than gaining prominence and building a name in the industry. It is more about promoting different advocacies through designs and clothing to further cultivate the country's culture of vibrant diversity.