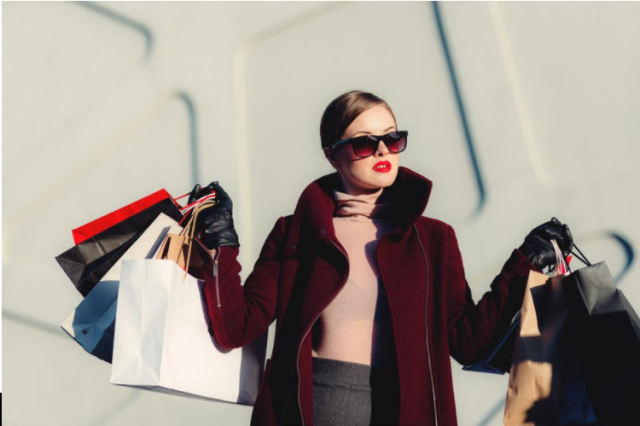 For a straight five days, it's been hard for you to wear formal outfits without compromising the chic style. However when Saturday rolls, even if it's better to stay comfortable with a t-shirt and sweatpants, you must remain a fashionista.
You need to ditch that mentality of disregarding style and you must create an outfit with your full effort. Here's a thing about being a sugar baby, there is no way that you can turn off a Daddy when you are looking stylish. There is no need to shop for clothing online. Here are some of the items and outfit ideas that are perfect for the weekends. Ditch the sweats and start loving the vests.
The Essential Items
Denims
Denim is everyone's jeans and fabric. It is a perfect and natural choice for a weekend style. Denim is perfect for any wear matched with it. Wearing jeans or knee-length denim skirt paired with a white cotton shirt can already give a stylish and comfortable weekend to the park or mall.
The Slightly Oversize Button Down White Shirt
It is not a crime to fill up the closet with different kinds of white button down shirts, however, having a slightly oversized button down can pull a double purpose. Though a button down is usually for business attire, baby girl, you can still wear it over a ripped jeans. It is a perfect clothing that can make you sexy and classy at the same time.
The Biker Jacket
Every Daddy loves a chic that has a sporty side. Biker jacket or leather jacket is a piece that will complete your weekend look. Just make sure to choose the clothes with no complicated designs.
The Classic White T-Shirt
The classic white t-shirt is every Sugar's go-to top. It is a necessity in a Sugar's closet. A single t-shirt can already create different outfit ideas. It is not limited to a regular jeans or shorts.
The Outfit Ideas
Basics plus Accessories
Wear your typical weekday go to outfit and put a girly and fun twist to it. Adding some playful accessories and a leather jacket can make it easier for you. A Rambo-esque headband can give a simple outfit an impact altogether. The simple jeans and top can work well with some additions. It can also make your weekends better.
The Matching Set
There is nothing wrong in wearing matching sets. It is also easy and stylish to wear a top that coordinates with the bottom. It can also be a go-to thrown-on outfit that will also put an outfit together. Either it's a romper or a onesie, adding a comfortable flat sandals or shoes plus a small shoulder purse will make you ready for anything.
On-the-Go Dinner Party Outfit
It doesn't matter if it's a date with your Daddy or just a fun Saturday night with friends, it still calls for a statement dress and fabulous accessories. Work with a bold print to emphasize the shape. It is a good idea to pair it with classic pumps which you can get from some online fashion destinations like French Connection.
Ready for the Family Dinner
Sometimes weekends are the perfect time to meet the whole clan. Dinner is the best time to gather everyone. Nothing can go wrong with food and stories. Dressing up for the family shouldn't be as hard as you think. You can always keep it simple. Wearing a sweater that has a dual tone with black trousers is perfect. To put a touch of your personality, use a bold bag and layered necklaces.
Just Jeans and Tees
This outfit sounds boring and classic. However, wearing the classic jeans and t-shirts is still an ultra stylish go-to weekend outfit. Matching a high-waist jean with a cropped t-shirt and stylish slippers will make you fresh and comfortable all day long.
Takeaway
Weekends is more than just wearing sweatpants and t-shirts. Every girl can rock any weekend outfit that they want. There are no rules on the outfits that you could wear during the weekend. You can just mix and match. The most important thing is to stay comfortable and relaxed during weekends regardless of the outfit.