Hey Fashionista! Your Fashion Addict is here with with a new, very useful and interesting post that is called: DIY IDEAS: Lovely T-shirts for Lovely Days. For today I have chosen t-shirts because of the sunny days that we have and we should enjoy in the summer with style.
There are a lot of stylish pieces that can be done by yourself, at your home and without spending a fortune. Add color to your white t-shirt, a piece of lace or change the design of your old t-shirt! Cut your t-shirt and you will get a beautiful and stylish shirt.
My favorite project is the one with changing the buttons of your clothes – it look lovely and your piece will look much more different and more stylish! 
Look at the gallery below and inspire yourself! All of the pictures are showing you wonderful diy ideas! Actually You will see step-by-step, easy and quick tutorials that show you how to transform your clothes to the ultimate fashionable result. You won't need any money, only an old t-shirt, piece of lace or spray (it depends of the design you choose). Choose your next diy project and stay up to date with the contents of Fashion Diva Design!
Wrap yourself in lace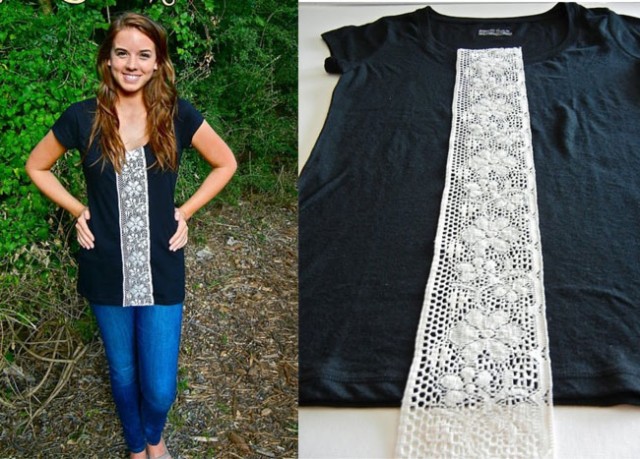 DIY lace t-shirt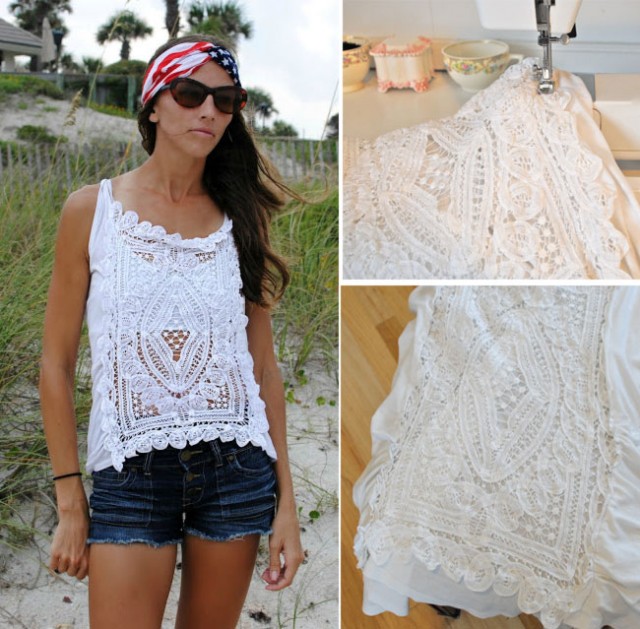 My favorite DIY idea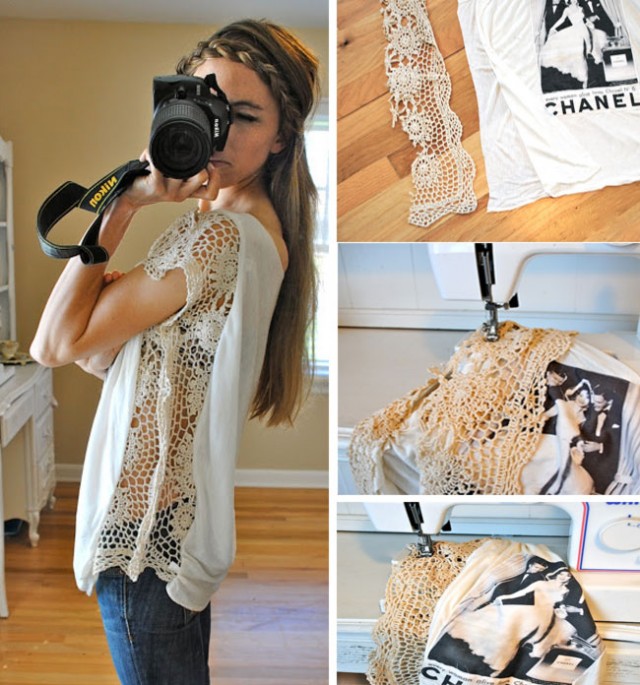 DIY heart T-shirt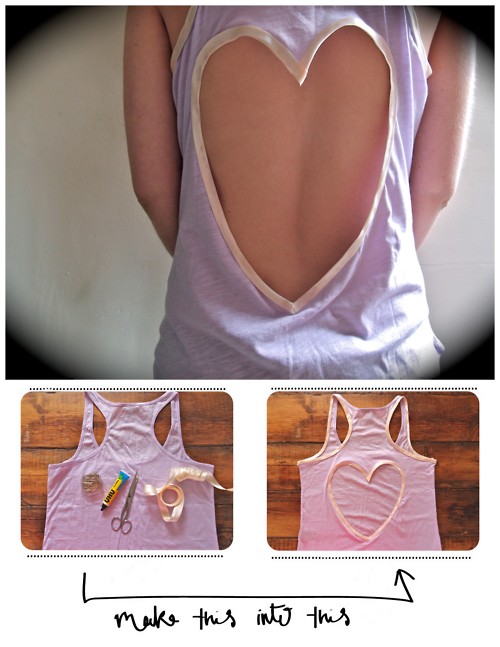 DIY lace t-shirt

Golden buttons – lovely diy idea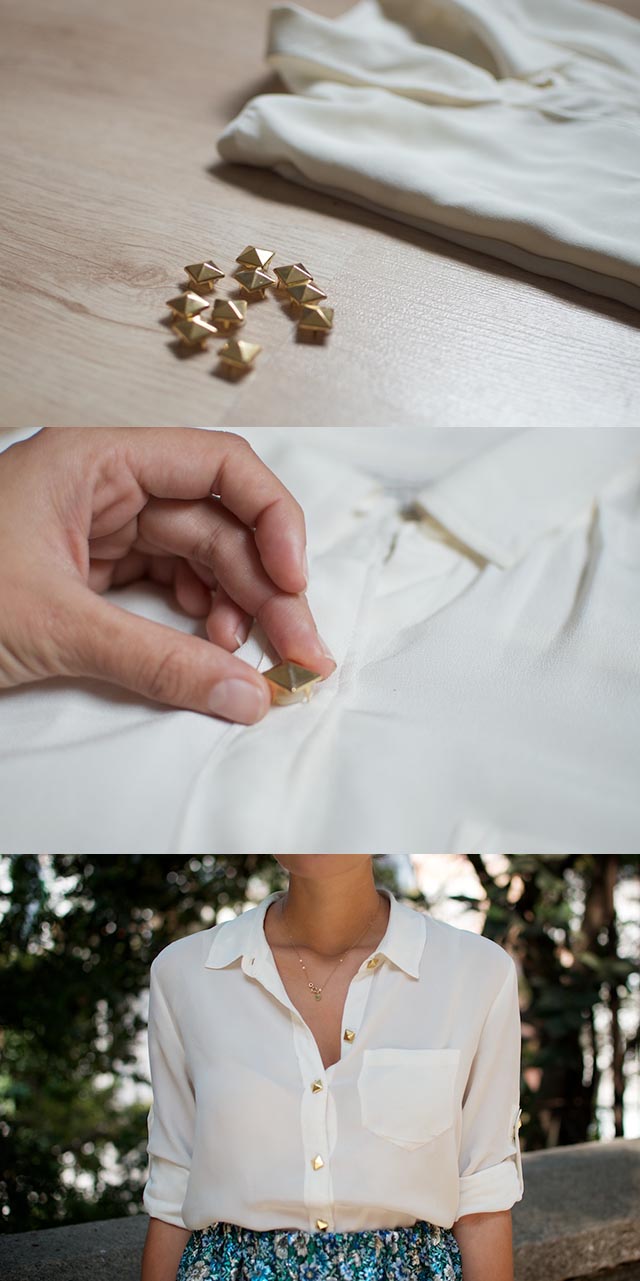 Runway diy idea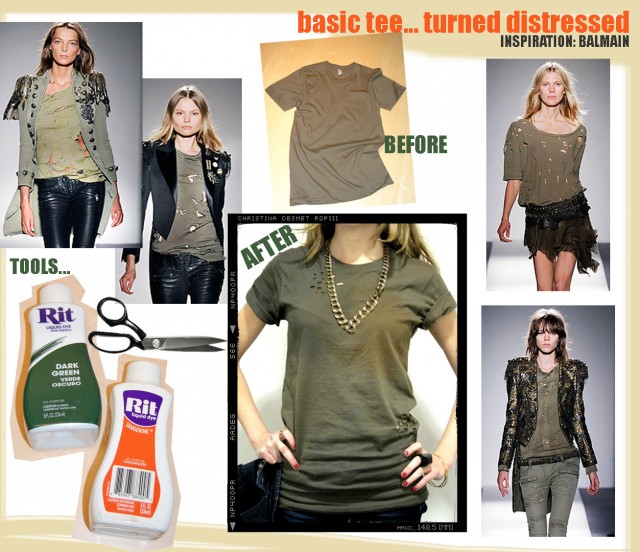 Fancy shirt in a few minutes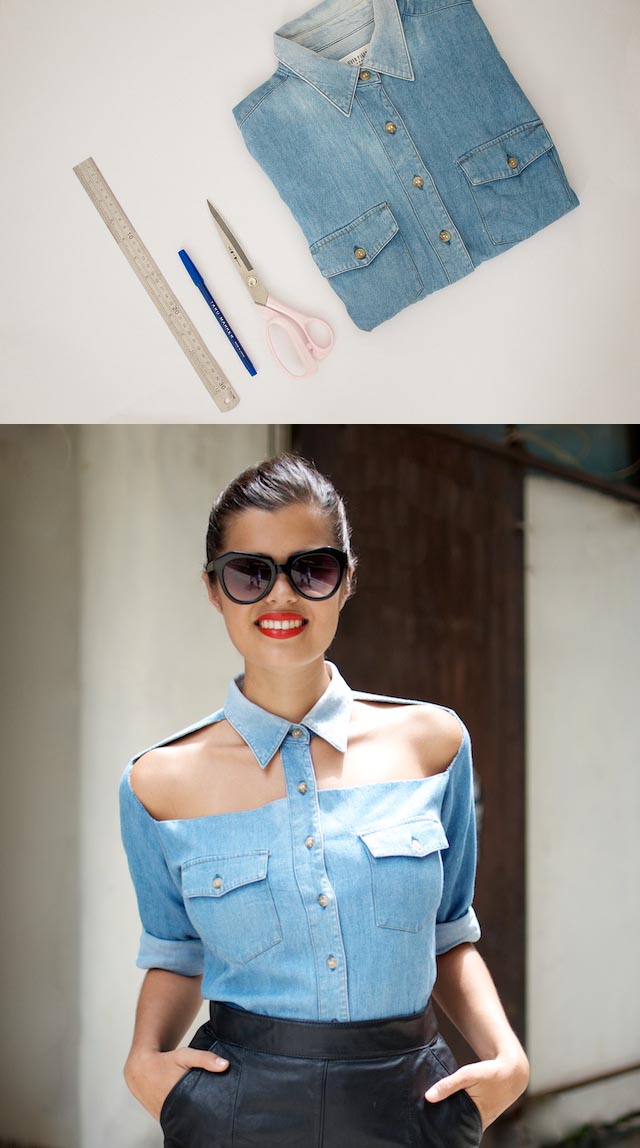 Simple design with your favorite design

Interesting shirt – quick and easy to make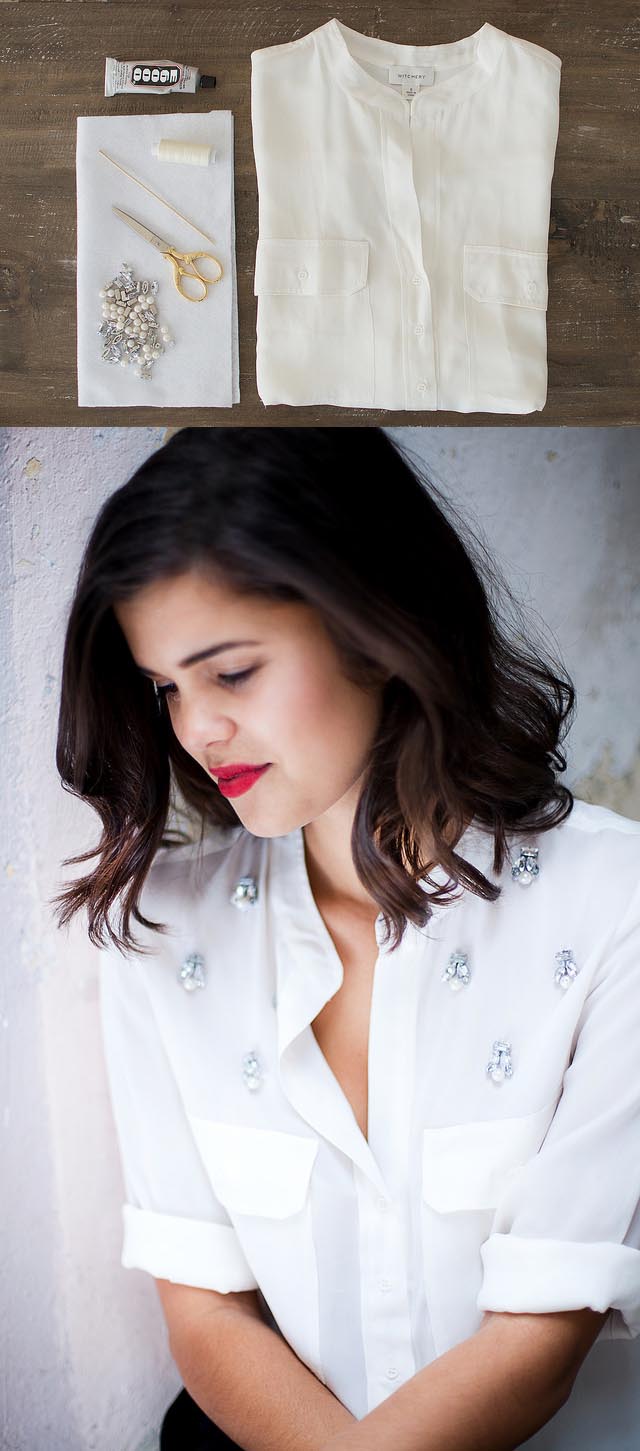 Ombre t-shirt