Hello to all my stylish ladies out there! Today I want to remind you about one piece that you probably have trouble pairing-rain boots. Maybe we don't love their design, but they are perfect for the rain and snowy weather. Luckily, you can always incorporate them into cute rain boots outfits. And I will help you with that!
Do not forget that rain boots are so trendy! With having so many different designs and colors, anyone can pick the perfect pair. Do not hesitate to create a cool outfit and look stylish. Read on and check the tips that I have for you!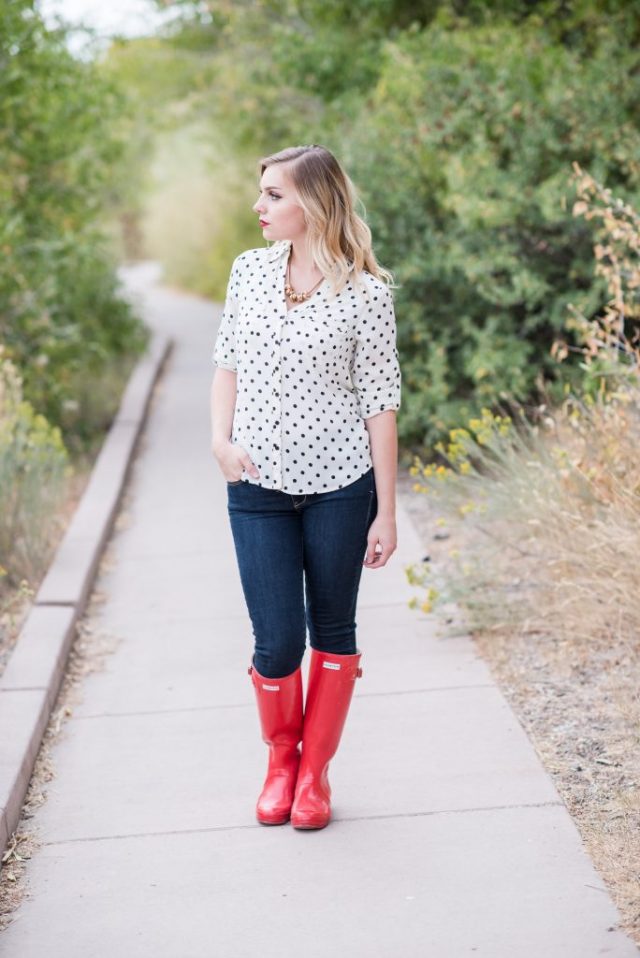 How To Create Rain Boots Outfits
The thing that you should avoid when wearing rain boots is baggy clothes. This makes it tricky, but make sure that you pick clothes with a more tailored fit. The clunky boots will not look good if paired with oversized fit.
Don't be afraid that you won't look chic. The truth is that you can manage to get the best out of this type of boots. Skinny fit is always a go. Skinny jeans and trousers are always a nice pick with your boots.
Who said that you can't pair a dress with this type of boots? Feel free to rock your favorite casual dress. For the best impression, do not forget the knee length socks. These will replace your usual tights.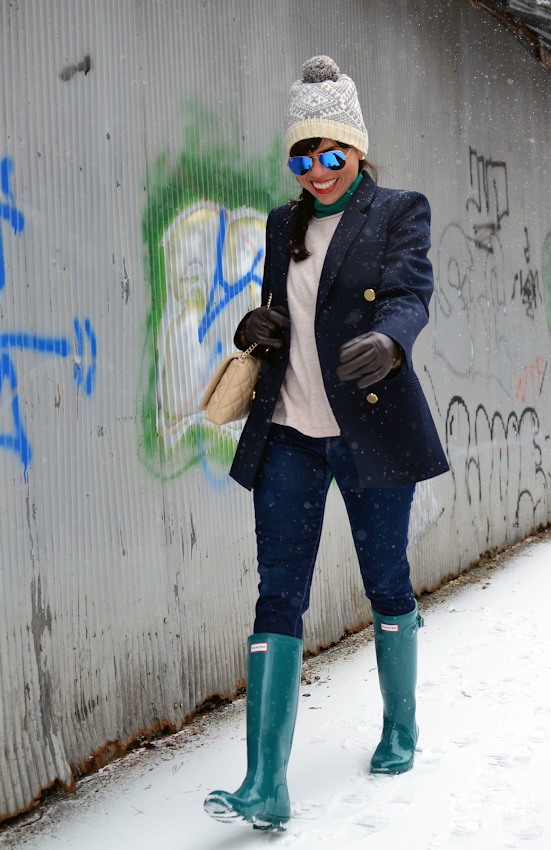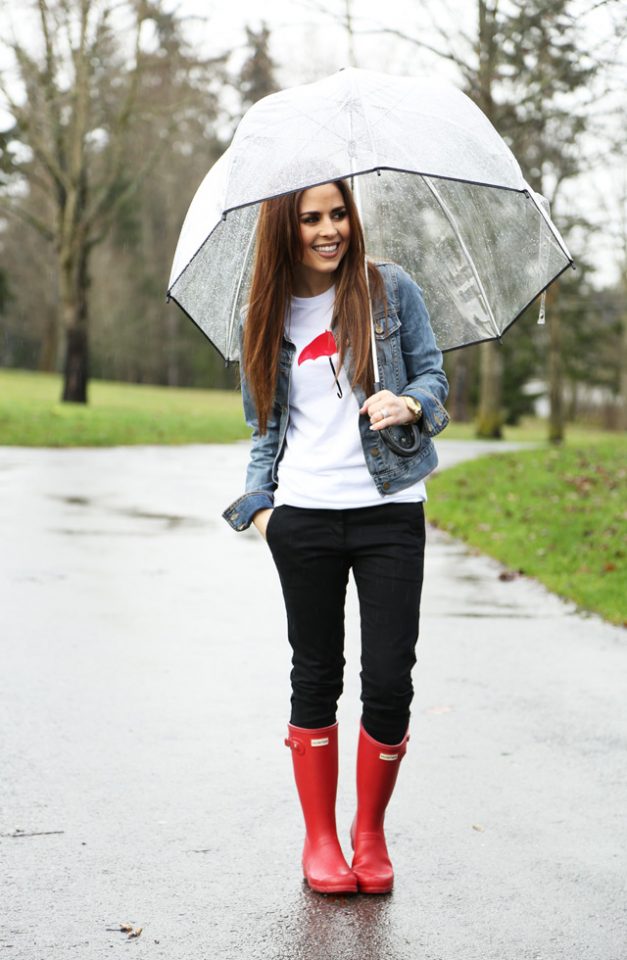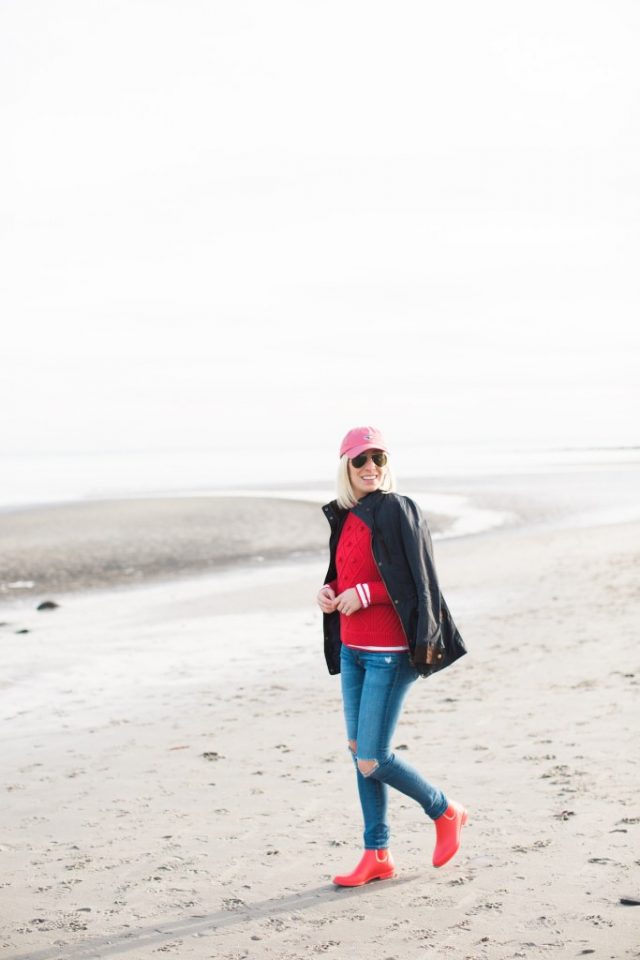 Bright colors can really brighten up a moody rainy day. Get a pair of red or yellow rain boots to make the best impressions.
Ladies with wide calves can still enjoy the functionality of the rain boots. They are also available as ankle boots, so everyone can find the thing that works.
Rubber boots can sometimes make your feet feel cold. If so, add a pair of high socks. For adding extra charm to your outfit, roll the socks over the top of the boots.