Don't have inspiration, but you want to create a stylish outfit with white jeans? I have some really helpful tips to share with you, so make sure that you don't miss this post. White jeans are a staple piece that can save you in those moments when you don't know what to wear. However, you need some inspiration and tips on how to do it properly.
There are a few tips that I want to share with you. First, I really want to talk about the quality. When buying the perfect pair, keep in mind that it should be thick enough. You don't want your underwear to show through. Also, don't forget to wear neutral underwear, no matter how thick your jeans are.
The best thing about white jeans is that you don't have to worry that the color will fade away. Jeans usually have their color fade away after frequent washing, but you won't have to worry with your white jeans.
However, you should be more careful with stains. I like to keep a spot cleaning product in my bag whenever I wear white jeans. Also, I like to avoid wearing them when it is raining. Place a napkin on your lap when you are eating, especially food with sauces. You can thank me later for this tip, as it has saved me a couple of times.
Be sure that the white jeans aren't reserved for summer and spring only. You can wear them all year round. You can check more about creating stylish fall outfits here: 10 CHIC WAYS TO WEAR YOUR WHITE PANTS IN FALL
Once we know everything about wearing white jeans, we can proceed to creating outfit with white jeans . These outfits will amaze you with the style, and they are so easy to copy. So let's get started!
1. Tan sweater+stylish straw bag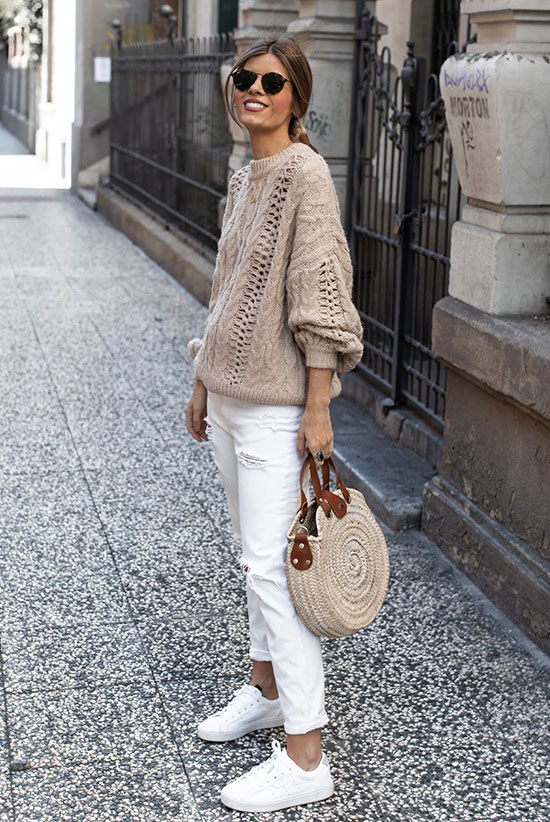 2. Gray Tee+Black coat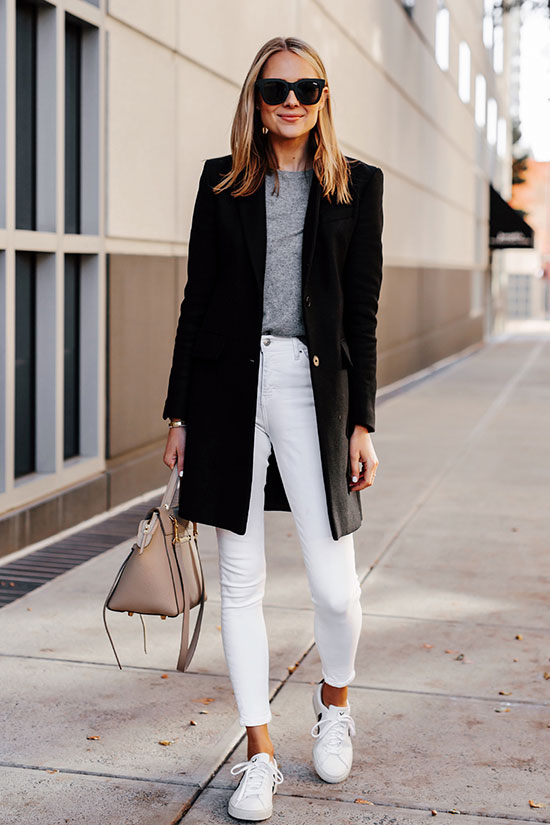 3. Denim shirt+ camel coat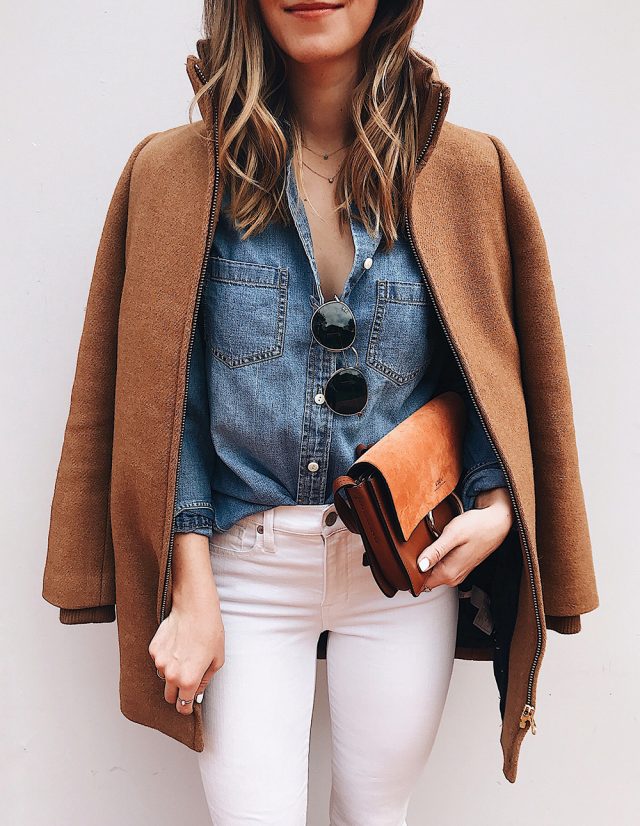 4. Military jacket+Mustard color neck scarf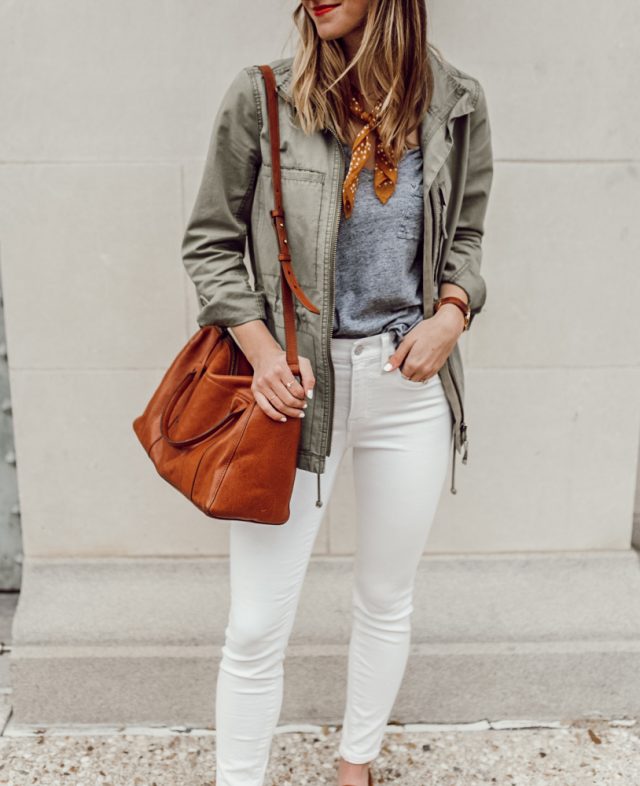 5. Black and white+ statement leopard print shoes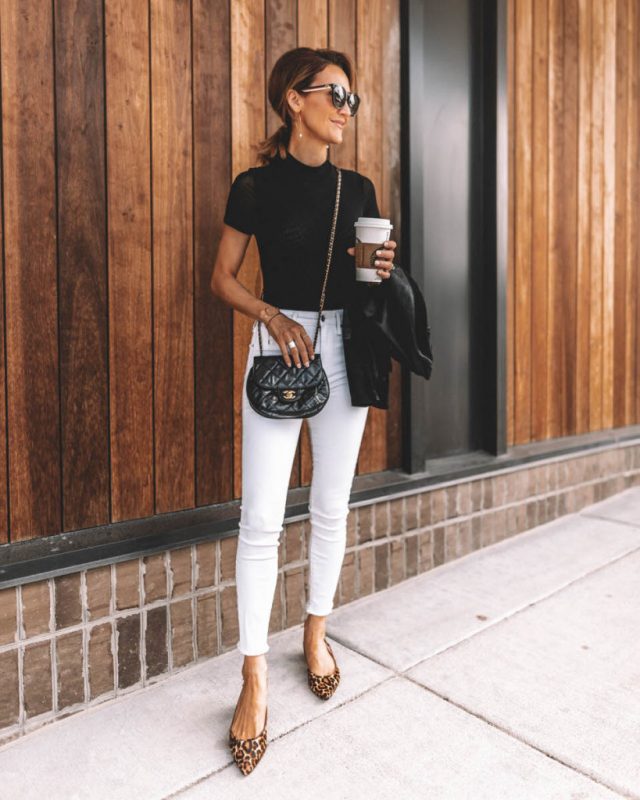 6. Layer with neutrals: Cream sweater+camel bag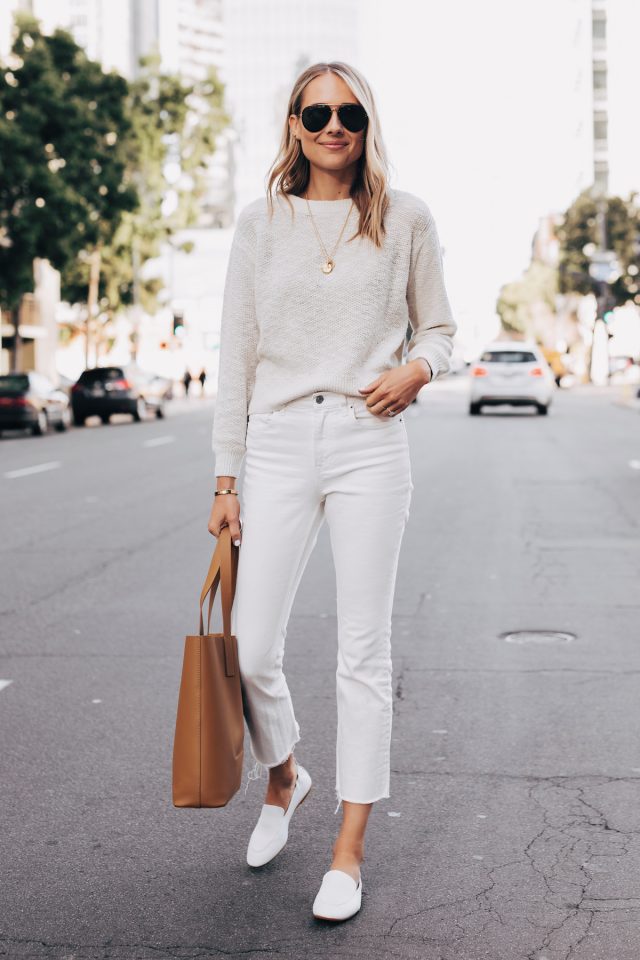 7. Faux fur vest+ lady hat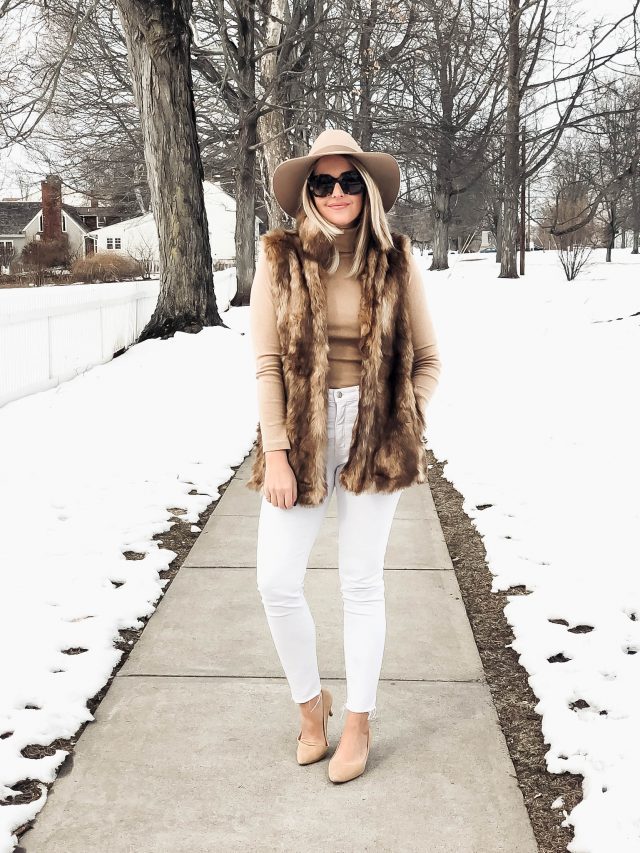 8. Mustard yellow cardigan+ striped T-shirt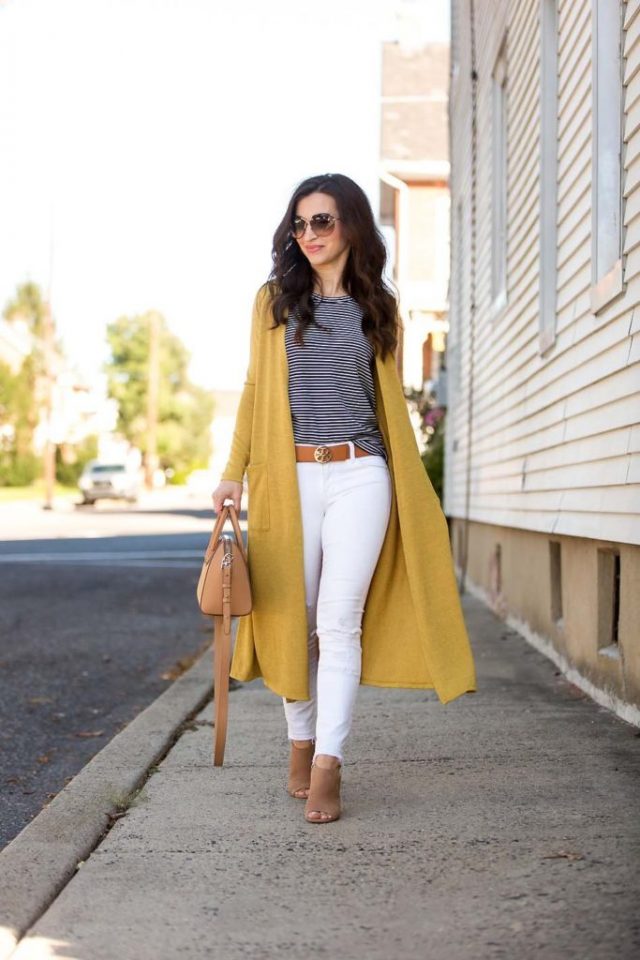 9. Denim jacket+striped blouse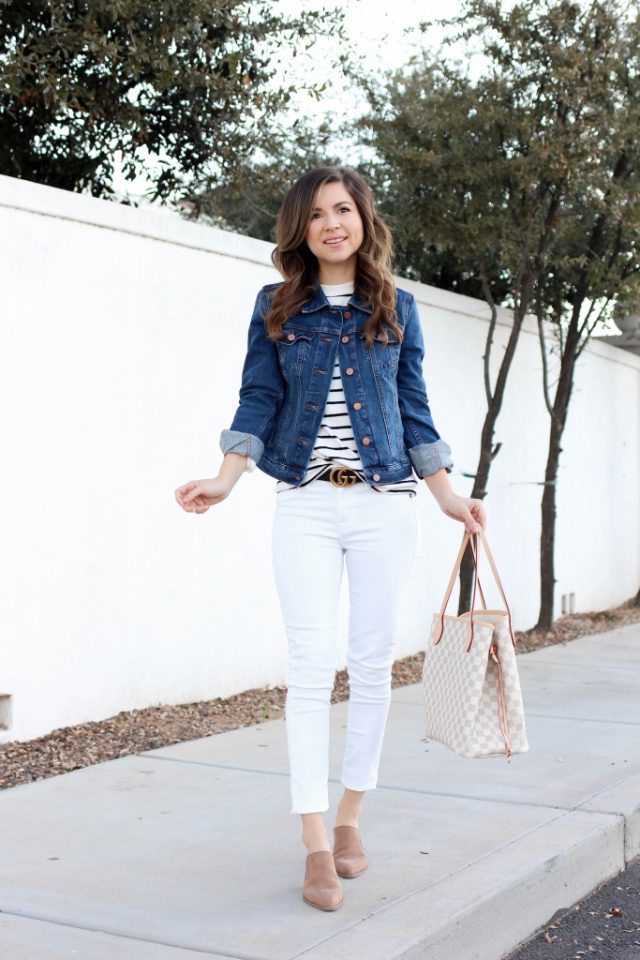 10. Brick color sweater+beige boots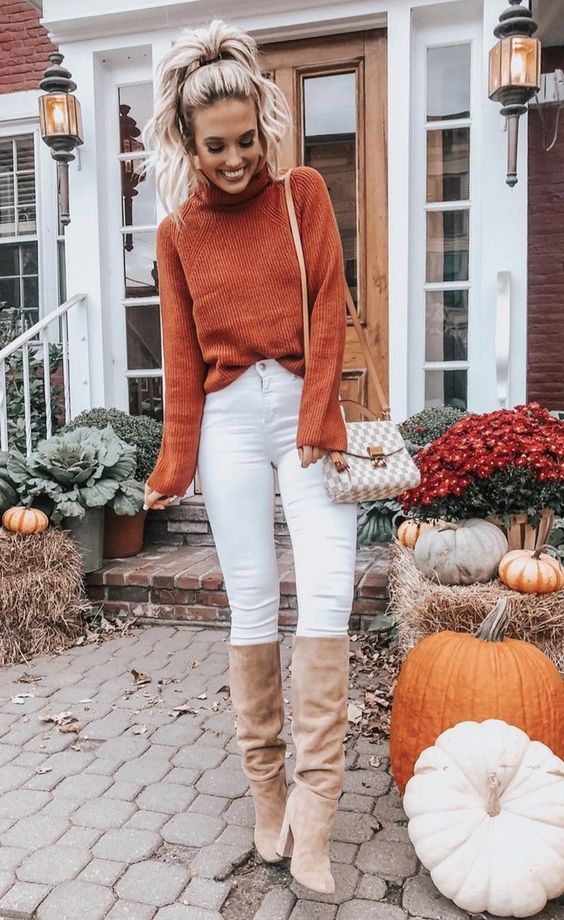 11. Beige trench coat+baby blue shirt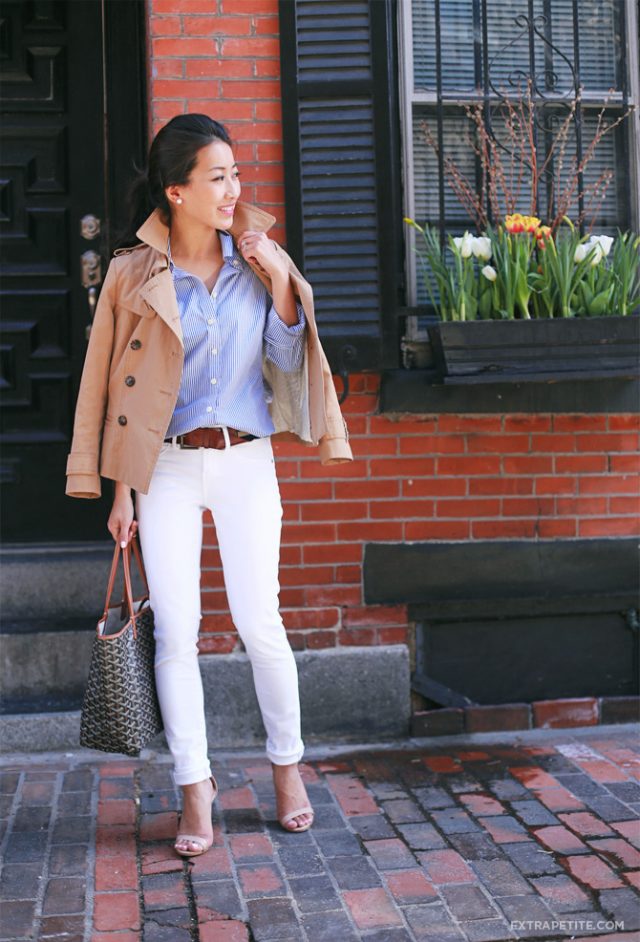 12. Silky top+leopard print cardigan