Hey there my lovely divas! How are you? Are you enjoying the beautiful summer days? I'm always here to give you some extraordinary combo ideas and help you follow the latest fashion trends. For today, I have some classy and beautiful outfit ideas with denim shorts and white tops. Are you excited? Do you fancy wearing shorts during the hot summer days?
SEE ALSO: GORGEOUS DRESSES TO WEAR THIS SUMMER
I love wearing shorts and I consider them ideal summer garment – easy to throw on with a monochromatic, colorful or printed t-shirt and a comfy pair of sneakers. For more fancy, night out look you can pair then with  with a fancy of the shoulder top and sandals. I searched the net and what I found were tremendous combos with white tops that you need to see. All of them are classy and will suit you very lovely. After all, you probably already have at least 2-3 white pieces that are waiting to be styled in a fashionable and lovely ways.
So, let's take a look at the gallery below and draw some inspiration! You may find your next outfit here, who knows. Enjoy and have fun!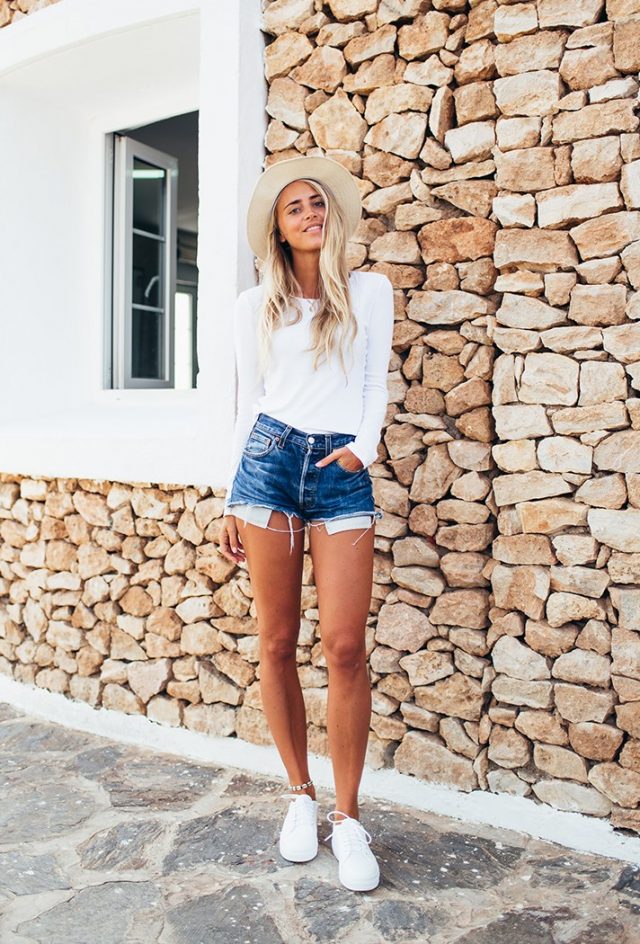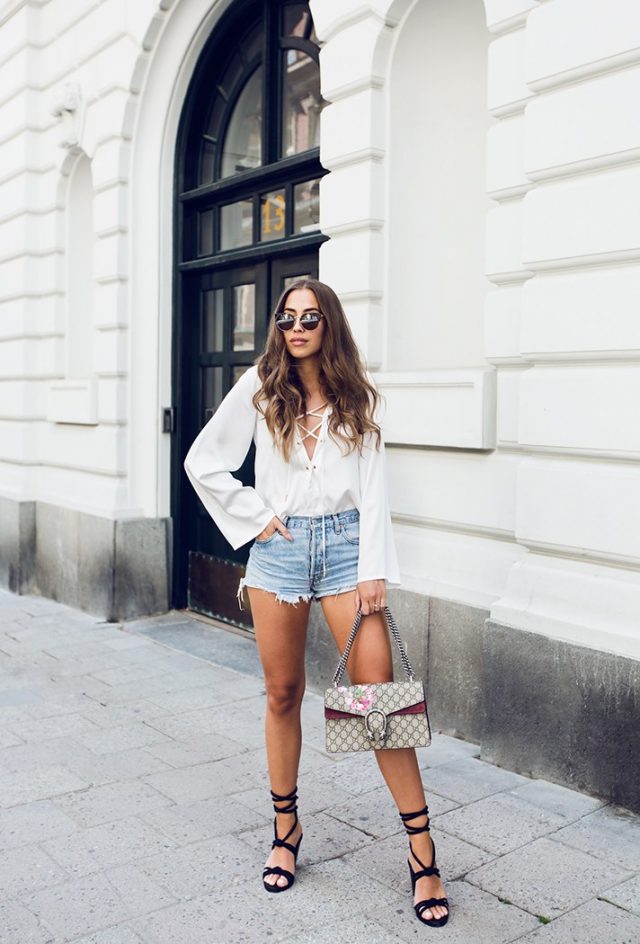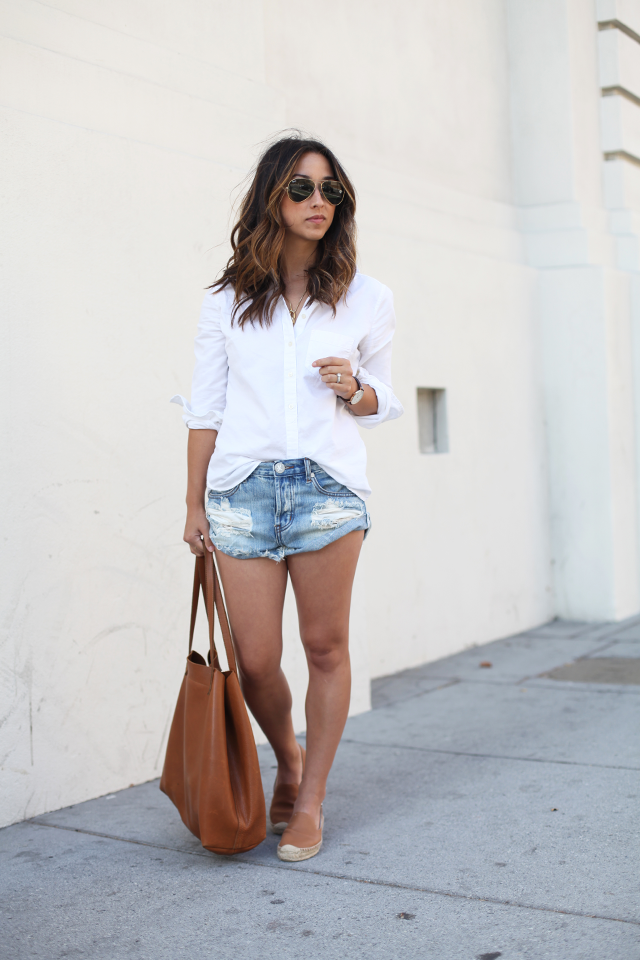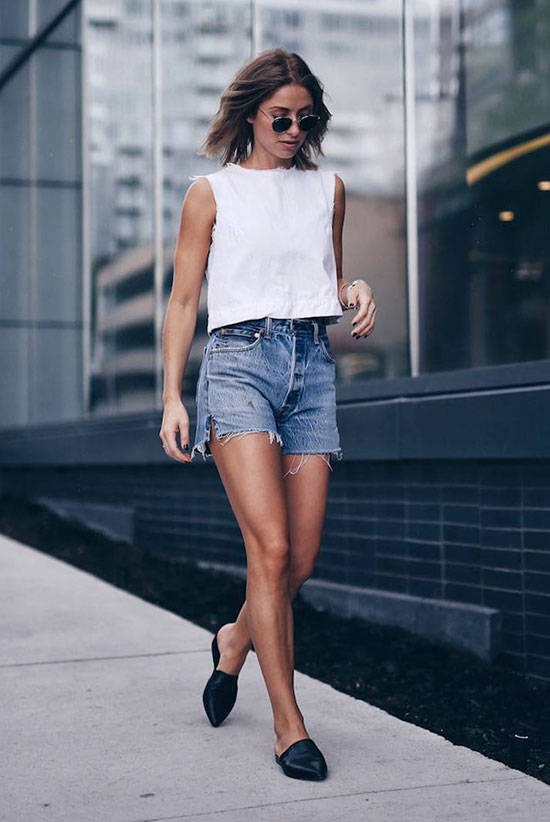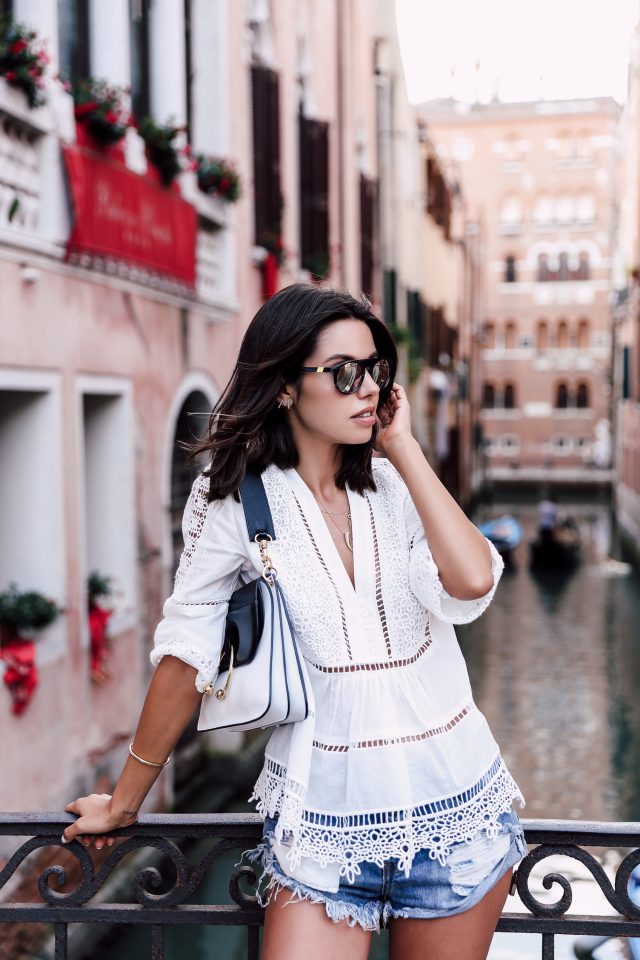 There are so many different ways to style your white top. You can go with a white classy shirt, ripped, high-waisted shorts and sneakers or for more fancy look, you can wear you can choose some eye-catching lace piece and wear it with sandals.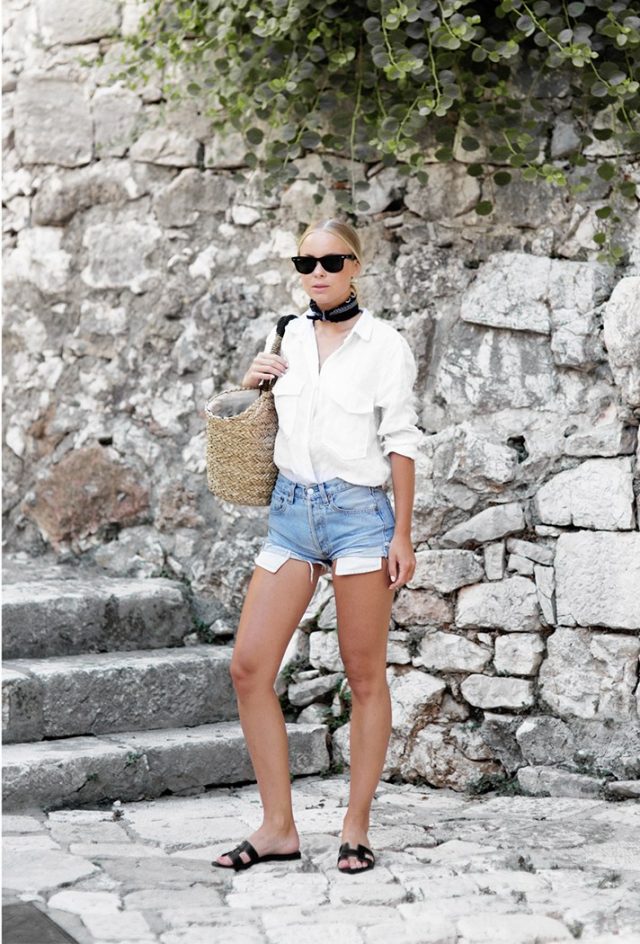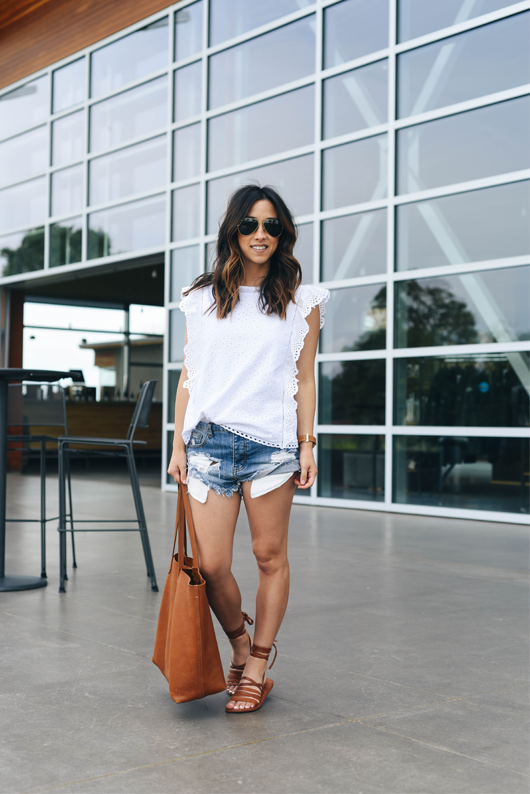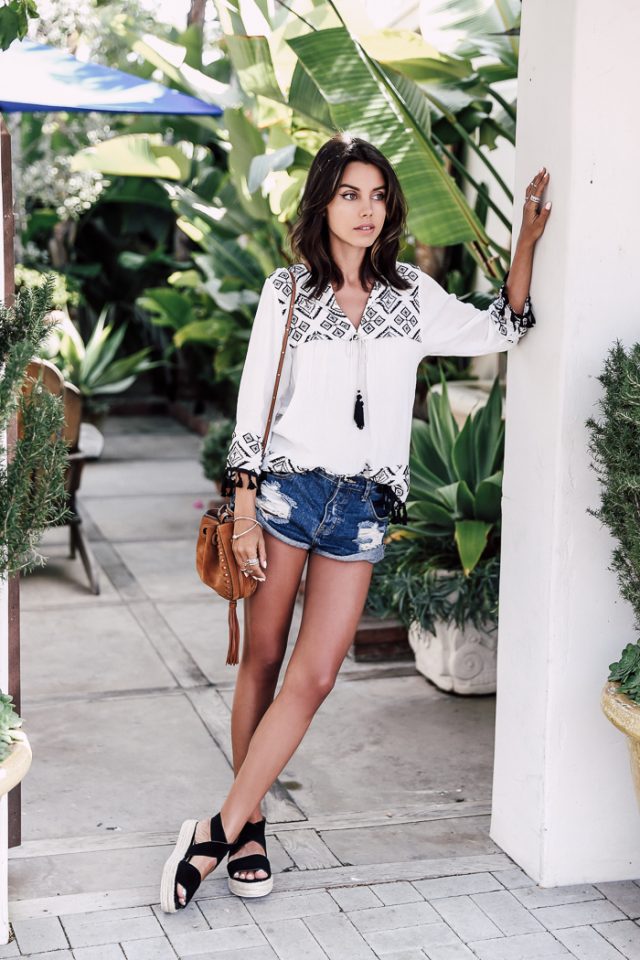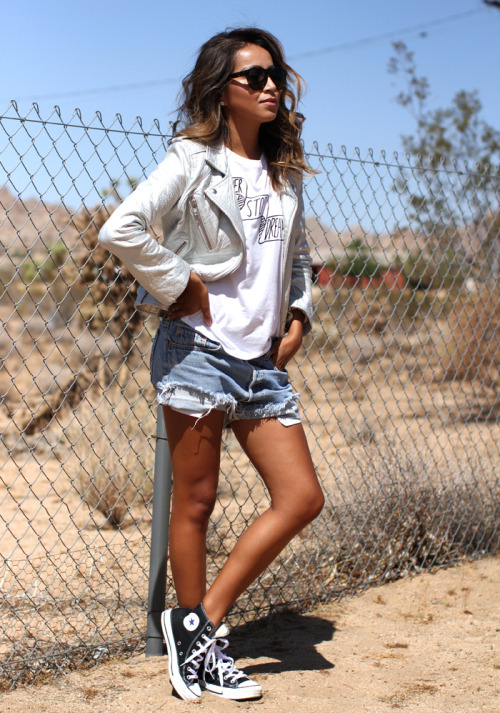 So, what do you think about these combos with denim shorts and white tops my dear people? Do you find them beautiful and charming? Which one do you like the most and would you like to copy this summer? Share your comments with me! If you have any suggestions or ideas, please share them too – I would love to see everything you have to show me! Thank you for reading! Enjoy in the rest of your day and don't forget to stay up to date with the content of Fashion Diva Design!