Wondering how to shift your style statement this upcoming fall season? Fret no more because the patterns, textures, and the colors are all waiting for you. With the new iPhone XR reeling in near the end of October, your next big move is protection, case closed.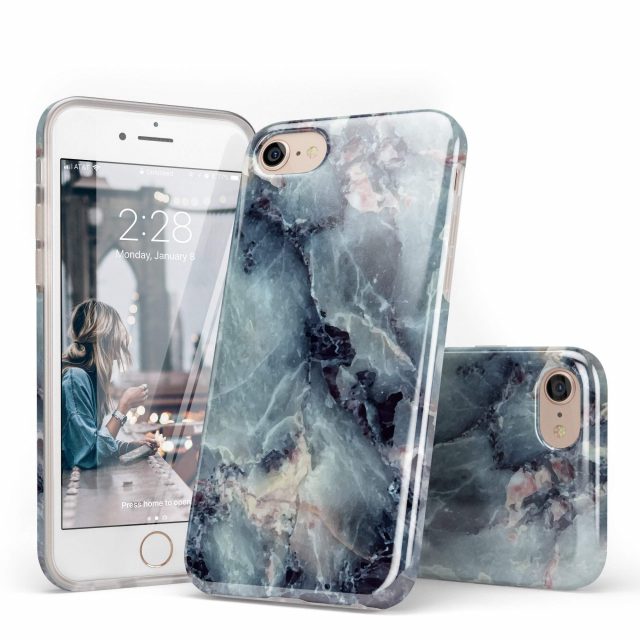 With an endless array of options, it can be challenging to make such a bold decision up front. That's why I have compiled a list of the trendiest, eye catching, and fashion-friendly varieties to keep in mind on your search. You can shop from getcasely.com to get your hands on any one of these stylish cases. Whether you're looking for a go-to, or maybe a classy Saturday-night-out shimmer, there are options for every date and time under the sun.
Let's Start with Patterns
If you are looking for one of the best ways to add contrast to your attire, going with a stylish print or pattern is a great place to start.
You can never go wrong with a classic striped set up and sometimes keeping it simple is the way to go. My favorite part about lines is that they can create a lot of detail without adding imagery, keeping your agenda set on a message without connotation.
For a fancier look, the marble texture is becoming as iconic as leopard print. Its simple shadows reflect class for your phone, reducing its tone to a modern appeal.
Fall Flowers Are a Thing, Too
Florals don't have to wait until spring! What better way is there to brighten your winter day than a little flower action?  I tend to be drawn towards bright yellow sunflowers and red roses this time of year, and there are tons of great options for these out there.
Repeated flower patterns are also very appealing. They keep the classy look of flowers but also add texture and depth for a fuller appeal.
'Tis the Season for Clarity
Clear is always going to be a thing. As a simple yet dynamic theme, the casing lets you retain the integrity of your beautiful device with just an added touch of flavor.
I particularly enjoy the clear cases with just a touch of glitter. It lets you see through to the actual color of your phone while still making it seem like it is decorated. Another great option is a clear case with just a simple outline of your favorite quote.
An Illusion of Color
I never thought I would say this but:  holographic colors are back in! The retro style of fluorescent rainbow reflection is all the rave and makes for an ultra appealing enigma of shine. These cases are perfect for those who are looking for something a little different, and this is the perfect opportunity to let your true colors shine!
Roses Are Red, and Gold
The fullest flavor on the block has been rose gold, and these cases are coming in hot with full fall luster. This gorgeous reflective color combines everything you love about gold with the subtlest hints of pink, making it redefine class as the modern era's finest duo.
One of my favorites so far, the rose gold pairs excellently with the marble casing by adding a flare to the already great enigmatic shadowing.
Fully Charged
If function is what you are after, go for rechargeable case, as these will be the perfect duo for a long day of work or a cross-country flight that requires hours of music streaming. Some of the best come in fancier styles such as the marble-texture I described above whilst others understand the business and stick to sleek black. Either way, this case knows you're going to make it work.
If it's time for a style update, see to it that your closest friend has what they need to look their best. The options are endless and feeling limited isn't one of them. Look for some of the best styles out there and find the revamping that your phone has been waiting for.