At Donna Leah Designs, every item in the collection is the result of a highly thoughtful and spiritual process.  While the idea to launch the brand came together after years of studying and dreaming about fashion and design, there is one specific element that acts a connector for the entire collection.  In actuality, it is emotion with elements of spirituality. Here, Donna Leah, founder and creator of Donna Leah Designs, shares her perspective on the approach and process that guides her work.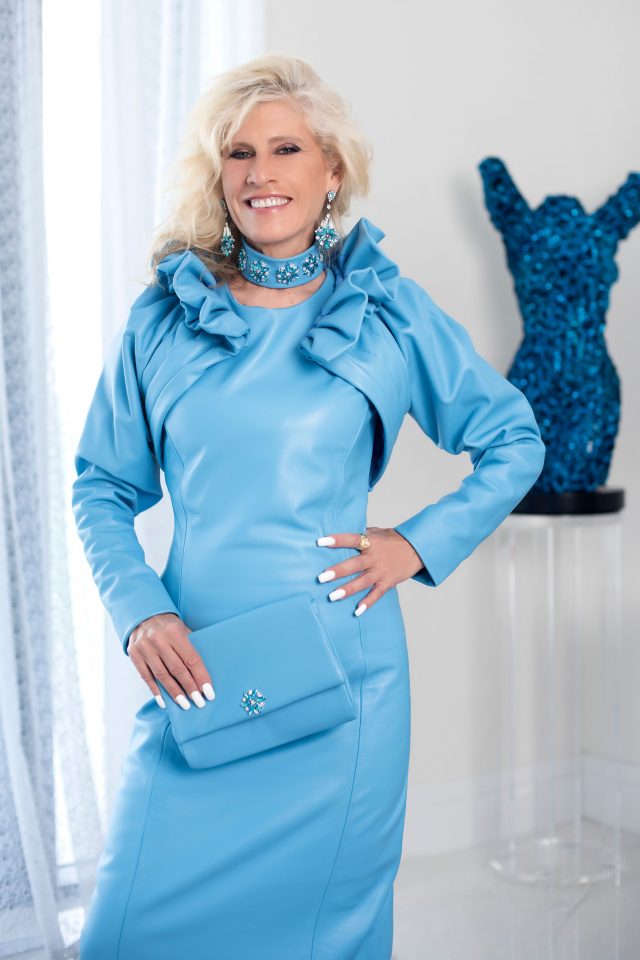 THE APPROACH
Design is like a constant dance between art and functionality. I believe a well-designed gown brings out the beauty and confidence that lies within us. That is the true purpose of the garment. We might wear a gown that someone tells us looks great or is beautiful, even if that is true, if we do not feel that it expresses our true selves and state of mind, then it is not a good fit. There has to be a balance between the artistry of the gown and how it empowers the wearer.
My training, at the Fashion Institute of Technology and also self-educated from a young age, taught me to think about design with details that you can't really see.  They are more of a feeling.  The process is about sitting and sketching in my studio, often with lights on well into the night – drawing anything from small ideas to entire collections that find their way onto my pad.  Some inspirations can last for years, like a vision of autumn in New York from my student days, while others are more of-the-moment and relevant to a time that is very now. Focusing on the details is an investment of time that is highly gratifying.  It's about creative thought, problem solving and working with an experienced team that has set the approach for me as a designer.
My style is highly detailed, which when completed is sophisticated and brings out confidence in the wearer. In fact, some of the most beautiful details are daringly complicated and unexpected.
THE PROCESS
In fully creating an idea for a gown, I always break down the vision I have of a garment's finished state into its parts – occasion, detail, fabric and function.  These components are the soul of the design. And it's the consistent details that mark my brand as Donna Leah Designs.  The success of a finished piece lies in how it makes me feel. If I feel confident, I know that other's will too.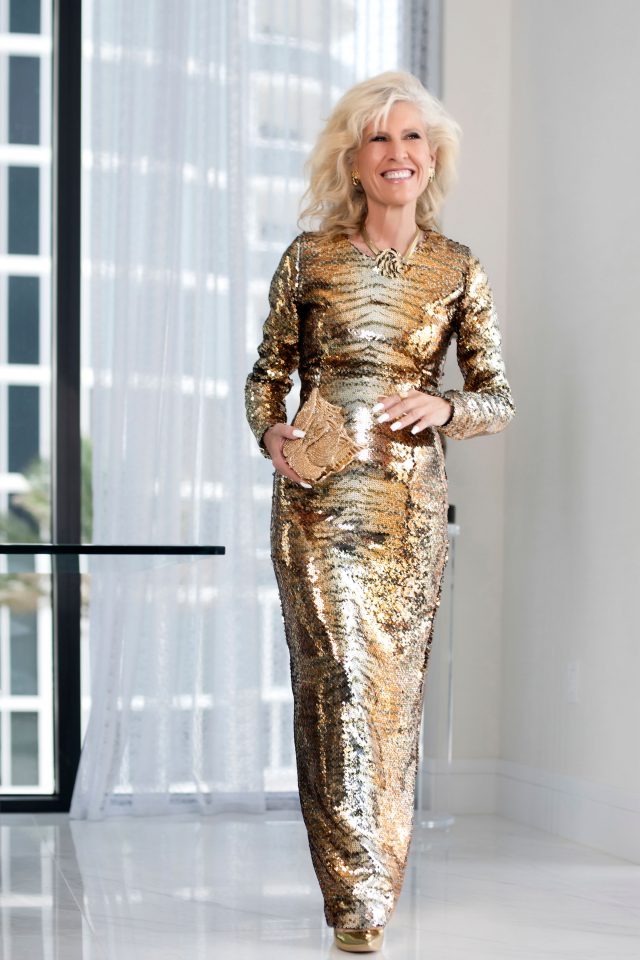 This is where the process becomes an emotional measurement. It begins with concepts based on an inspiration which can be physical or emotional. I then focus on concepts, which are hand drawn sketches and swatches of fabrics. Then my team comes together to group the most compelling ideas and decide how the gown will be physically created. This is one of the most exciting parts of the process – it's a spiritual journey to go from the sketch to creating a gown that reflects what you have been dreaming about in a refined and intricate way.
THE CONTINUATION
Often, the challenge of a designer it to maintain a high level of creativity that can be translated into many collections while staying true to yourself.  The main hindrances to the process are creative distractions and having to be realistic about function!  Luckily, these can be overcome with a team that can keep you on track, and by using other outlets to release my creativity.  The process does not have to be complex or complicated. It's about setting attainable goals that are straightforward and focus on what you love.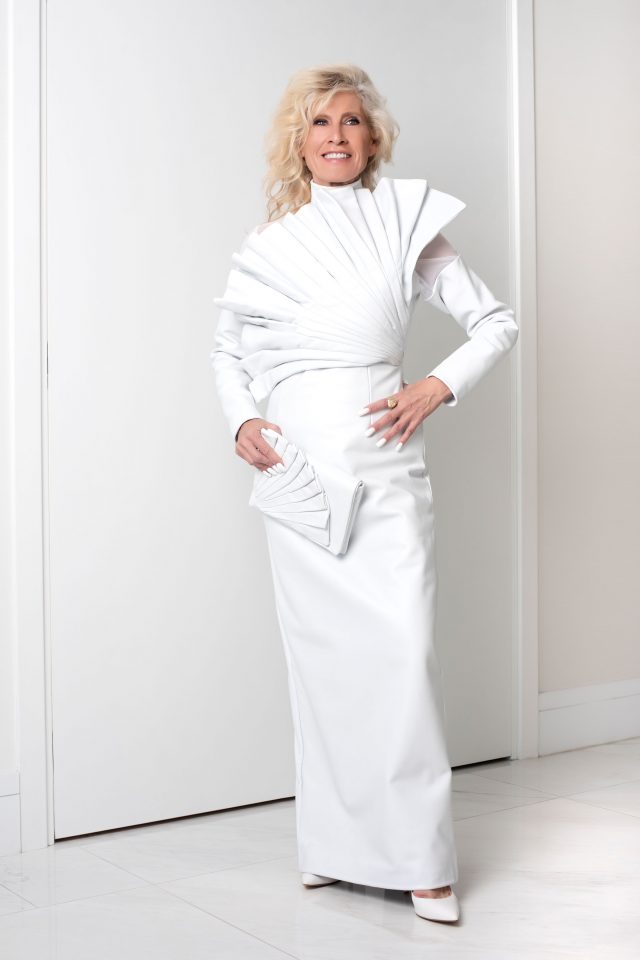 I design so that I can wear gowns that make me feel confident with color, texture, and reflect my unique style. My goal is to bring designs to life for people to enjoy and emote a sense of self-satisfaction. It's a simple idea with sophisticated meaning – just like my collections.