Summertime is the perfect opportunity for a wardrobe refresh, but thankfully you don't need to get rid of everything you've ever owned to keep up with the times. In fact, there are plenty of past season styles that will still look super fresh for this year!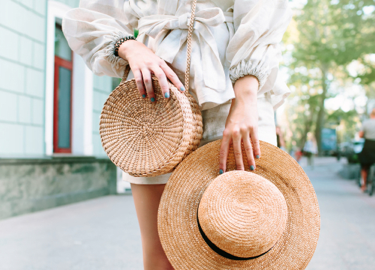 From women's tie-dye shirts to skinny jeans, here are eight summer trends to keep – and ditch – in 2020.
TRENDS TO KEEP
Certain summer styles are truly timeless and others have been around for a few seasons with no signs of slowing down. Start your summer wardrobe planning by taking a good look at what you have hanging in your closet. You might find you have tons of options already!
1. All White Outfits
Historically, the most fashionable time of year to wear white is during the summer days between Memorial Day and Labor Day. That mostly comes from lighter colors being more comfortable in the heat. While the rules may be changing, there's still something so crisp and clean about a head-to-toe white look.
Unless you're headed to a wedding or engagement party, you can typically get away with wearing a cute white dress to just about any summertime occasion.
Style a white puff sleeve crop top with a pair of high waisted white jean shorts for a look that plays with texture and feels super fresh.
Don't be afraid to be a little extra with white accessories like headbands and platform sandals to tie it all together.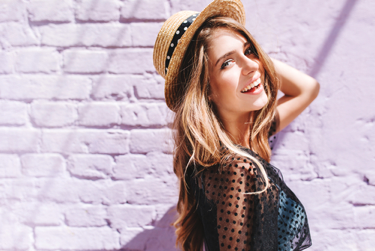 2. All Black Everything
An all-black outfit might not be the first ensemble that comes to mind when thinking about what to wear during the summer, but you can actually put together some truly sleek and sophisticated looks starring this classic color. The key is to keep the hemlines short and the materials lightweight so that you stay seasonally appropriate – and avoid overheating.
A little black dress can totally work for summer as long as it's made of a gauzy material like linen. Sheer overlays are also another great option since they add an ethereal quality to any dress or skirt.
Swingy black T-shirt dresses get a bit of NYC grittiness when styled with platform sandals and black accessories.
A black tank top bodysuit is super flattering when styled with a flirty skirt and strappy sandals.
3. Tie-Dye Styles
While tie-dye has been around for decades, it's really increased in popularity over the past few months. With so much to love about this fun print, it's on track to be a major trend well into the summer. Keep your tie-dye sophisticated by picking muted color combinations.
A tie-dye mini dress in shades of lavender and blue is super fresh and summery, especially when styled with sandals.
Women's tie-dye shirts will be your new summer staple, especially in blush and creamsicle colorways.
4. Graphic T-shirts
Tell it like it is in a bright, bold graphic T-shirt! You probably have a few of these in your closet already, and there's really no need for a restock. Style what you have in a fresh way to breathe new life into your old favorites.
Tuck a graphic T-shirt into a high waisted jean skirt and complete the 90s inspired look with a gold chain and platform sneakers.
Dress up your favorite T-shirts by tying them in the front and styling with slim pants, pointy flats and a sleek envelope clutch.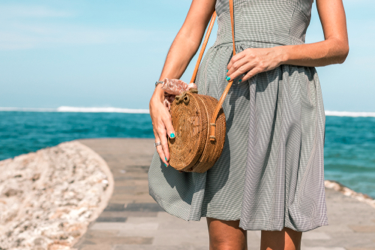 5. Straw Accessories
Straw hats and bags saw a resurgence in 2017, and the trend continues to be super popular in 2020. Even if you aren't able to get away for a tropical vacation this year, an outfit with straw accessories is the next best thing.
Large straw totes make for the perfect summertime beach bag, holding all of your essentials in a really stylish way.
Straw hats add an instant element of wanderlust to flowy dresses and crisp blazers alike. Complete your look with a floppy hat that feels as carefree as the season.
TRENDS TO DITCH
Style is such a personal experience, and while you don't need to get rid of the items that you love, there are some fashion items that are either a little bit impractical or seem to be slowing down for summer 2020.
6. Super Short Shorts
While super short shorts certainly had their day in the sun, there are tons of super chic options out there that are much more comfortable and will keep your whole bum covered.
Consider giving your short shorts a breather this season, and try some of these bottoms instead:
Bermuda shorts can be quite sophisticated when styled with elevated accessories like square toe sandals and sparkly earrings. To avoid a touristy look, steer clear of bright, tropical prints.
High waisted drawstring shorts are not only extremely comfortable, but they are also a really trendy athleisure option for the summer. Pair yours with white sneakers and a cropped T-shirt.
7. Camp Shirts
While the camp shirt is a classic, we really saw a whole lot of it in 2019. Since it can look a little bit campy (think of a middle-aged dad on vacation), it might finally be time to swap it out for a modern take on the style.
Consider a crisp-looking alternative like an oversized button-down to give off a similar vibe but in an upgraded way. Try it with a plaid skirt for a smooth transition into fall.
8. Skinny Jeans
While skinny jeans will probably never go out of style, really hot summer days can make them feel a bit too sticky to wear comfortably. You can still get the full coverage you're looking for with other options. Instead of skin-squishing skinnies, consider experimenting with culottes or rompers.
Trendy Summer 2020
Just because it's a new season doesn't mean you need to get rid of your old favorites! In fact, summer is the perfect time to find fresh ways to style the staples you already have. By taking a little bit of time to get creative with existing trends, you'll be on your way to a super stylish summer 2020!