Any stylish woman who knows her stuff is aware of the cyclical nature of fashion. Pay attention to it long enough and you'll soon start to notice that old trends come back in style just as often as completely new ones are created.
What this means, dear reader, is that you don't have to toss out all of the items in your closet that people have deemed sartorially passé. You can expect that at some point or another, all things old can and will be reinvented and made new again. In this article, we've rounded up a list of some of today's hottest throwback trends as well as how to gussy them up in fresh new ways. Read on: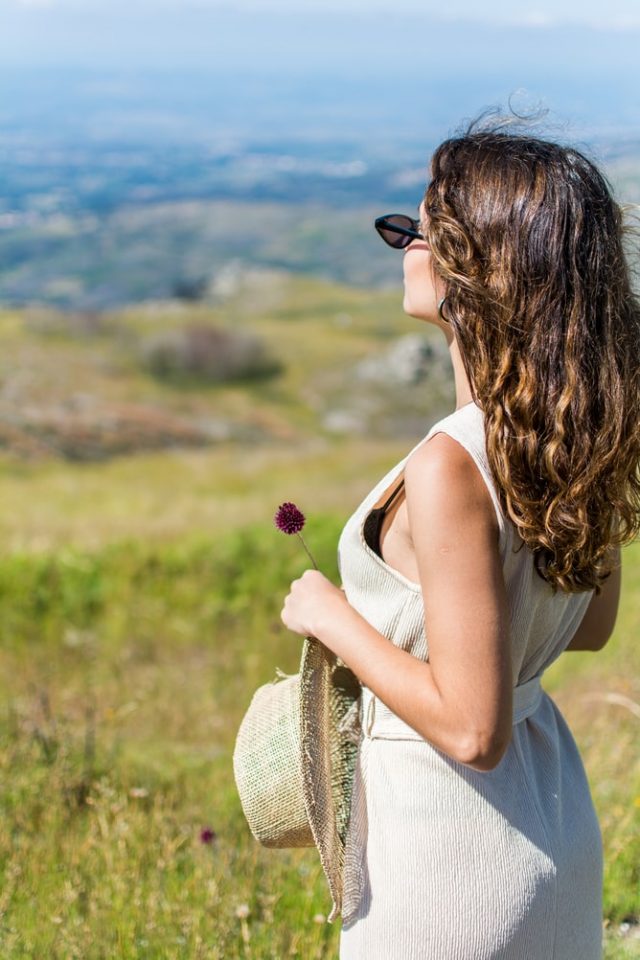 Jeggings
Did you know that you can wear jeggings for women again? If you're unfamiliar with them, jeggings made a splash in the early 2010s when demand for an even tighter style of pants rose on the heels of the skinny jean trend. Made with a cotton or denim and spandex blend, they were wildly popular for a number of years before the public clamor for them dropped off abruptly. Still, most of us miss these jean and legging hybrids because of the comfort and flexibility that they offered.
Fortunately, you can still wear jeggings in this day and age, provided that you style them up right. To keep from looking dated while donning a pair, choose a high-rise cut and a shorter length that shows off your ankles for a 2020 update on the classic. Small details like frayed hems and upturned cuffs are another way to freshen jeggings up to look more modern. You can also treat them like regular leggings, as they look great under long, flowy tops and dresses.
Flared Pants
Flared pants are yet another trend that's come full circle in 2020. They were first spotted and sported in the swinging '70s as bell bottoms and then again throughout the late '90s and early 2000s as boot-cut pants or jeans. They're back in vogue now, with everyone from Margot Robbie to Gigi Hadid wearing them.
To pull off this trend in 2020, it's best to take your cue from the greats. Go for a Farrah Fawcett-esque silhouette with a high-waisted, wide-legged style that nips you right at the waist and lengthens your body. From there, you can top these pants with virtually anything. Try wearing them with a form-fitting sweater, a relaxed button-down, or a ribbed tank top. Just make sure that you tuck these tops in or have them cropped to show off the rise and take full advantage of the resulting optical illusion.
Satin Slip Dresses
Satin slip dresses were all the rage in the '90s, during a time when wearing underwear as outerwear was considered chic. The trend was further popularized by the fashion icons of the time such as Kate Moss, Naomi Campbell, and Jennifer Aniston. It's back with a vengeance now as fashion moves towards a simpler, more minimal aesthetic, but that same quality can make it tricky to pull them off properly.
The trouble with wearing these sheaths out is that it's all too easy to look underdressed in them. An easy way to jazz them up is to cop the way they're being styled on this year's runways. For example, you can add texture to the look with a floor-skimming coat or a thick knit sweater and then add a chunky boot or shoe to round out the ensemble.
Matched Sets
We may be a few years into the matched separates trend, but the presence of this '60s inspired staple continues to be strongly felt in 2020. Coordinated tops and bottoms, suits, and twin sets are an easy way to look put together without requiring too much effort. Without the proper editing, though, it can look a little overdone.
A fresh way to wear co-ords is to try them on with pieces in a contrasting or a complementary solid color, which will keep the ensemble from looking too busy. You can also flout the so-called style rules entirely by mixing and matching prints. If you group pieces with a similar pattern or color together, the outfit will still look well-thought-out.
Puffy Sleeves
Puffy, voluminous sleeves have been around for centuries in various iterations. You may remember the detail as one of the most memorable features of your mother's daywear in the '80s, when the style peaked in popularity. Ruffles, puffs, and frills are all the rage again in 2020, with celebrities like Lizzo, Jennifer Lopez, and Kendall Jenner sporting them on both the streets and the red carpet.
Puffy sleeves can elevate and modernize any look, as long as they're used with restraint. By drawing the eyes upwards, these shoulder details can also create the illusion of a smaller waist, making you appear slimmer. When wearing a puffy-sleeved top, it's important to take special care with your silhouette. Make the sleeves the statement of your outfit by pairing the top with relatively understated, slim-fitting bottoms to create a balanced look.
Next time you declutter your closet, think twice! You may be able to wear some of those items again a lot sooner than you think.