Planning a wedding requires taking a lot of decisions. One of the most time-consuming and stressful shopping chores is to select the wedding and engagement rings. The sheer number of options available in jewelry stores can take days of shopping effort. If you are in a hurry and have a limited budget, going store to the store will only lead to disappointment and hours of wasted time. Following are 5 tips to buy wedding and engagement rings if you are in a hurry and on a budget.
Choose Bridal Ring Sets: In an effort to save time and effort, a lot of couples choose to buy bridal ring sets instead of selecting wedding and engagement rings separately. Available in complementing styles, these sets eliminate the chore of finding matching rings. These sets include two rings for the groom and two rings for the bride.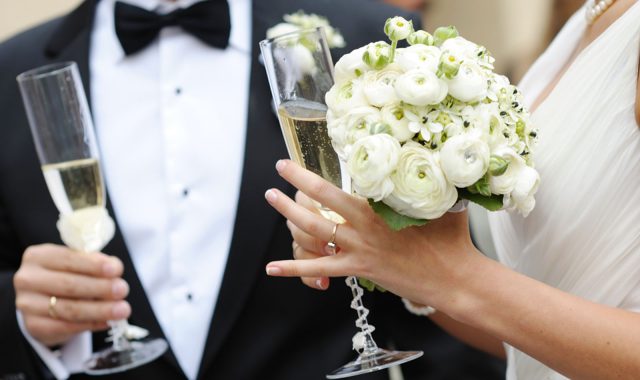 Don't Go Out, Shop Online: Going out and shopping for rings may sound exciting, but it's a time consuming affair. You are also restricted by the choices available in a particular shop when you go out shopping. If you are short on time, buying online is definitely the way to go. You can not only be able to visit several websites simultaneously, you will also be able to compare prices and score discounts.
Choose Other Metal Options: Platinum and gold are great choices for wedding rings, but they are also very expensive. If you are someone on a budget, we recommend exploring affordable metal options such as cobalt, titanium, white gold, yellow gold, and others. Here's how much you can save. A typical platinum wedding band will cost you around $1000 while even the most expensive cobalt or titanium bands will not cost you more than $100. In fact, a typical titanium bridal ring set costs around $100 to $150. It's also important to remember why you are paying less. It's not that titanium is in any way inferior to platinum. In fact, titanium is stronger than platinum. The premium price for platinum is only justified by its rarity. Now, if you have a budget to splurge platinum rings are great choices. However, when working on a limited budget, titanium and other metal options are definitely worth considering.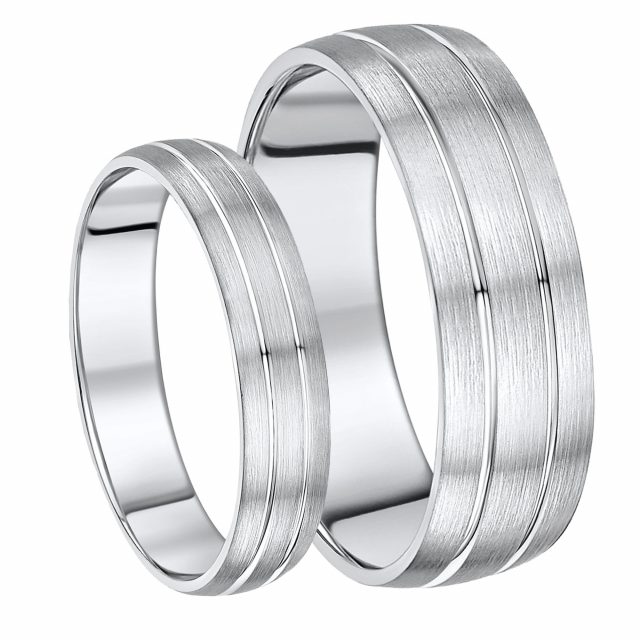 Don't Give in to Societal Pressure: Different people have different priorities. For some couples splurging for wedding and engagement rings makes sense while other would rather spend that money on a holiday trip. Understand your priority. Buying an expensive or even a budget wedding band is a personal choice and you shouldn't let anybody make you feel bad about your decision.
Shop as a Couple: After the proposal, you can sit down as a couple to select the wedding rings. This is also an option if you both decided to get married together and there was no surprise proposal. Take a few hours to browse the ring options online and find something that you both like. This will save you a lot of time which would otherwise be spent on selection and rejection of different ring designs.