Ever find yourself staring at your overcrowded wardrobe and just not seeing anything that screams "wear me"? You might be in the middle of a style rut. If this sounds familiar, don't panic. All you need to do is refresh your closet.

One super smart way to do that without breaking the bank is to raid your guy's clothing stash. Believe it or not, your man's wardrobe is filled with fashion accessories that will look even better on you than they do on him.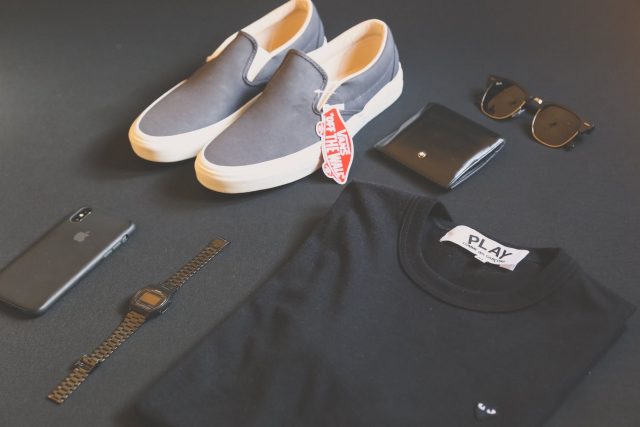 Not sure where to start? Read on for four fashion accessories you steal from your partner.

1. Jewelry
According to Harper's Bazaar, Spring 2019 is all about bling. Forgot about delicate earrings and dainty necklaces, it's time to make a bolder statement. Men's jewelry is perfect for this trend, as it's typically larger and chunkier than women's pieces.

If your guy doesn't wear jewelry, you've got our permission to splurge on a statement piece of your own. Make it bold, but versatile enough to complement all your outfits. For example, understated engagement rings from Larson Jewelers can be repurposed into a serious fashion statement for the independent, modern woman, regardless of her marital status. Look for rings that sport daring hues, like blue or pink sapphire.

2. Ties
Your partner might not wear jewelry, but he's almost certainly got a few ties lying around. For a chic and feminine twist, channel your inner Alexa Chung and transform a skinny black dress tie into a ribbon bow tie. If your style is more boho than preppy, a man's tie can also double as a cute, makeshift belt to accentuate your waist when wearing flowing or oversized dresses.

3. Cologne
While not strictly a fashion accessory, your scent tells the world just as much about you as your clothing choices. There's a reason why unisex perfumes are growing in popularity – there is something undeniably sensual about a woman cloaking herself in traditionally masculine scents, like musk and sandalwood. It takes confidence and can act as a glorious counterpoint to an otherwise extremely feminine outfit. High fashion is all about subverting expectations.

Not convinced? Steal a spray of your man's cologne and just wait for that "lady boss" feeling to set it.

4. Shirts
In her hit song Man! I Feel Like a Woman!, renowned country artist Shania Twain famously sang "men's shirts, short skirts" and we couldn't agree more with this combo.

Pairing a men's white dress shirt with a black pencil skirt and a set of killer heels will help you create an edgy, corporate look that will really get people talking. Unlike a more fitted woman's shirt, a man's shirt will leave more to the imagination, creating a perfect juxtaposition with your tailored pencil skirt.

For a sweet but seductive look to wear around the house, you can also transform your partner's formal shirts into shirt-dresses. Use a belt (or his tie) to create definition at your waist and really highlight your feminine attributes.

So, next time you're stuck in a style rut, head straight to your partner's closet. You'll be surprised at the hidden gems you can find to completely revamp your look.