Whether you're newly married or your wedding dress has been hanging in the back of your closet for the last few years, deciding what to do with it can seem like more of an albatross around your neck than a joy to consider. 
That's understandable given the price of wedding gowns and the memories attached – we often feel pressure to keep these dresses, but the fact is that you don't have to. In fact, the smartest thing to do after your wedding might just be to sell your dress.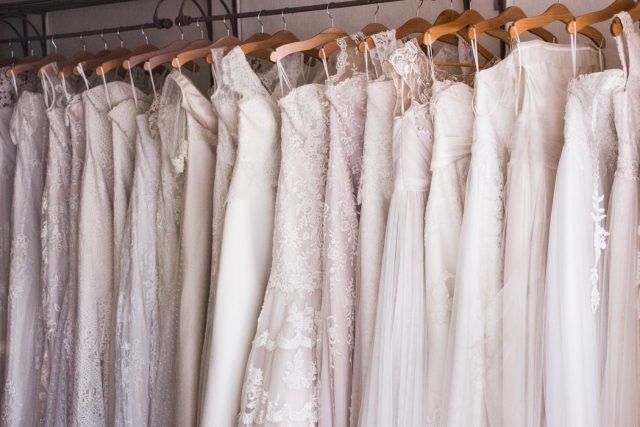 Why should you sell your dress, other than to make some room in your closet? Though you have to see what reasons speak to you, these are three of the most popular reasons that women decide to sell their wedding gowns after their big day is over.
Money, Money, Money
One of the most daunting realities of getting engaged and married is that the whole process is quite expensive; so while you can fuss and fret in an attempt to save money on your engagement ring, find a budget-friendly venue, and keep the guest list small, at the end of the day you'll still likelyspend more than you'd like to.
One of the major advantages of selling your dress, then, is that it will help you get a little of that money back and allow someone else to save some money on their celebration. In a way, selling your dress both benefits you and pays it forward to someone who might want a nicer dress but can't quite afford it otherwise.
It's Big Business – And It's Easy
The bridal resale market is bigger than ever, in large part because more brides are making sustainability a core tenet of their ceremony planning. Rather than buy a dress for it only to be worn once, they're buying second-hand dresses and, often, selling them again. This is made possible by a variety of businesses that support wedding dress resale through a simple consignment model. List your dress for a small fee and then collect your money when it sells. It couldn't be easier than that.
Dresses For A Good Cause
While most wedding dresses are resold via consignment or a similar second-hand model, that's not the only option. Recently, women have been modeling, refashioning, auctioning, and otherwise using their wedding dresses to raise money and awareness for important causes.
One group of women recently donned the dresses to protest against the practice of child marriage in the United States, while another put on her dress and ran for 285 miles to raise awareness of narcissistic domestic abuse, with donations benefiting a women's shelter. Your dress is worth money, if not for you, then for others.
Not everyone wants to sell their wedding dress – for some, the notion would be heartbreaking – but if your wedding dress feels more like a hassle or a burden than a joy after the ceremony, there's no reason to hold on to it just because society says you should.
Put your wedding dress to work, give it a second life, and let it go.