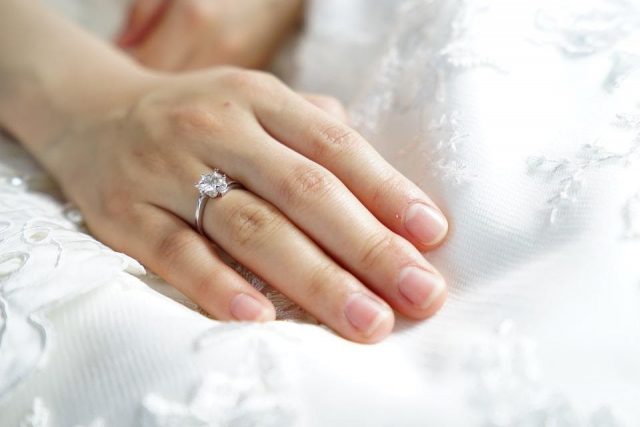 Buying an engagement ring can be challenging for men, especially those that are not much familiar with jewelry. While some consider engagement rings as an investment (that they can later on sell when emergencies arise in the relationship), there are a couple of hacks to get the best one without paying much. If you are planning to get an engagement ring soon, read this too and prepare to save some bucks!
1. Set a budget.
As some may go all out for an engagement ring, setting a budget is the best way to go when buying one. Remember that planning for a wedding will cost a lot of money, therefore an engagement marks the start of saving. If a woman truly loves you, she will marry you no matter what kind of engagement ring you give to her.
2. Buy one from a reliable store.
The internet made our everyday lives easier – including buying engagement rings, There are many review sites and web forums that could provide tips on where you can buy the best engagement rings. As a bonus, some may even give you a discount code for online sites which will help you save money!
3. Know what to buy.
If you are unfamiliar with engagement rings, there are many kinds of them. It is not limited to diamonds in a gold hardware setting. For example, a great alternative is Moissanite rings that are very close to diamonds. It is also available in a variety of cuts and designs that every woman will surely like. There are jewelry shops offering expert advice about moissanite engagement rings, like AlexanderParks.com. This man-made stone has the beauty of a diamond for the fraction of the cost.
4. Be familiar with other benefits that go with your purchase.
Unless you know your partner's ring size, it is important to ask the jewelry shop if they can adjust the ring free of charge. Some may find this charge to be minimal, but it would be practical to take advantage of this option. Other jewelry shops offer lifetime cleaning or warranty as well.
5. Know the return policy.
If worst comes to worst, ensure that you can return the ring or exchange it with another piece of jewelry that you can use. You might not sure if your partner will say yes and it is better to be prepared. The prices of engagement rings are no joke, so make sure it will get your money's worth when things go wrong. Some jewelers offer a 100% full money-back guarantee within 30 days of purchase. You may also consider getting ring insurance whenever possible since it is expensive to repair and much more to replace a missing diamond.
As diamonds are considered to be the most expensive gemstone on earth, there are many ways where you can save money when buying engagement rings. As mentioned, purchasing this jewelry could involve a huge amount of money and requires you to be smart about it. At the end of the day, nothing is more important than your partner's response that she is ready to spend the rest of her life with you.